Have I got a treat for you today. Delicious, fudge-like brownies that are not even bad for you! No sugar, no flour involved. Almond butter is what makes these brownies perfectly dense and chewy. They melt in your mouth when eaten warm right out of the oven. They are also amazing served with some Paleo ice cream, a classic combo. Ready in only 20 minutes, this recipe is easy to put together and sure to please your sweet tooth.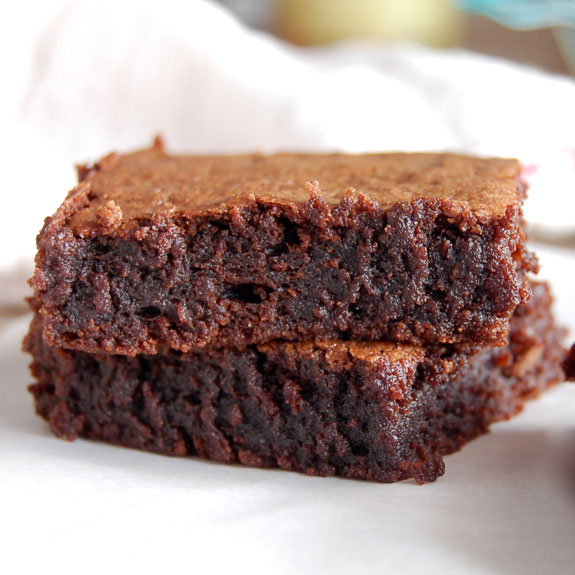 P.S. This recipe uses my favorite almond butter to replace the flour (it makes them more gooey and much healthier). Click Here to Get a FREE Jar of My Favorite Almond Butter (while supplies last!)
I have experimented with several Paleo brownie mixes but this one tops the list by far. They come out of the oven very moist and chewy. That means that if you are one of those people who likes the outside edge of brownies, you might want to bake them for a few extra minutes. I mean, there are even specially designed pans dedicated to making edge-only brownies, so I know you are out there. Also, my boyfriend is one of those people. One way I knew that we were a good match was that he liked to eat the outer edge from the brownie pan and I preferred the fudgy center. Perfect.
These brownies are better than any mix from a box, and they avoid a large heaping of sugar and flour. There actually isn't any flour in the recipe at all, even gluten-free flour. I don't know if I would be able to tell the difference between this brownie recipe and its non-Paleo counterpart. I received compliments on them from a few lucky friends who I shared with, and not one of them knew they were eating Paleo brownies. This batch did not last long. They are easy to make and are ready in a jiffy. What are you waiting for? Go try it!

VIDEO RECIPE
Is Almond Butter Paleo-friendly?
I love this paleo-friendly organic Almond Butter from Thrive Market (which is like Costco online but for healthy products). Their almond butter is 35% off retail. (And Thrive sells many other of my favorite healthy Paleo products at 30-50% off normal prices!)
Click here to try a FREE jar of the paleo-friendly almond butter (while supplies last!)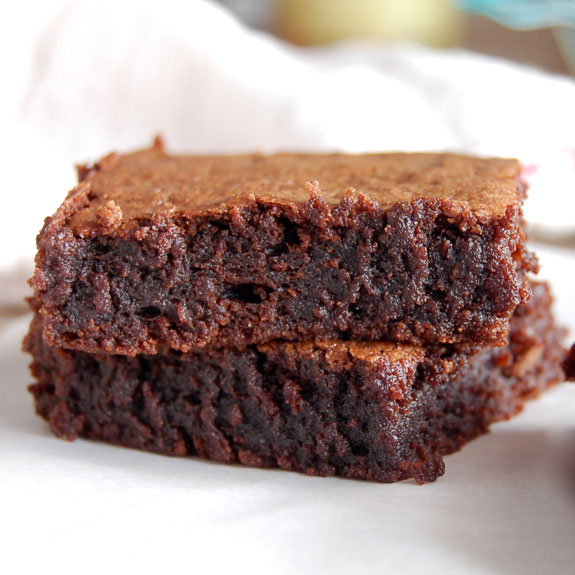 The Best Paleo Brownies (Gluten-Free & Grain-Free)
Ingredients
1/3 cup maple syrup
1 egg
2 tbsp ghee
1 tsp vanilla
1/3 cup cocoa powder (ghirardelli cocoa powder recomended)
1/2 tsp baking soda
Instructions
Preheat the oven to 325 degrees F. In a large bowl, whisk together the almond butter, syrup, egg, ghee, and vanilla. Stir in the cocoa powder and baking soda.
Pour the batter into a 9-inch baking pan. Bake for 20-23 minutes, until the brownie is done, but still soft in the middle.
Notes
Servings: 6
Difficulty: Easy
P.S. Take a look at the Paleo Grubs Book. With 470+ easy-to-prepare Paleo recipes in 17 comprehensive categories it is the only Paleo book you will ever need.