Help your body bounce back after cancer treatment
Cancer treatments like chemotherapy and radiation therapy can take a toll on patients' bodies. Though the side effects vary depending on the type of cancer and the treatment being administered, cancer patients may experience both short- and long-term consequences related to their treatments, leaving many with some work to do once their treatments have proven successful.
Fatigue, bruising and bleeding and skin irritation are some of the more common short-term side effects associated with cancer treatments. But cancer patients may also experience long-term side effects. For example, Susan G. Komen®, a tax-exempt organization that aims to address breast cancer through various initiatives, notes that early menopause is a potential long-term consequence of breast cancer treatments.
Helping their bodies recover after cancer treatment is a primary goal for many cancer survivors. While cancer survivors should work with their physicians to devise a post-treatment recovery plan, the following are some helpful tips for survivors to keep in mind as they get back in the swing of things.
· Recognize the importance of exercise. Cancer survivors who did not exercise much prior to their diagnosis should recognize the important role that exercise can play in their lives going forward. According to the Mayo Clinic, cancer survivors who exercise may benefit from improved mood and sleep, and many report feeling less anxiety than they did during or prior to treatment. And the American Cancer Society notes that some evidence suggests that maintaining a healthy weight, eating right and being physically active may reduce the risk of cancer recurrence and other serious, chronic diseases.
· Take it slow. Cancer survivors should approach their post-treatment recovery slowly at first as they re-acclimate their bodies to regular exercise. According to the ACS, cancer survivors should aim for at least 30 minutes of exercise five or more days per week. As the body grows more accustomed to exercise, survivors can increase the intensity and duration of that exercise. But some low-intensity yet routine exercise once treatment has ended is a great first step on the path to recovery.
· Don't downplay feelings of fatigue. While fatigue is generally a short-term side effect of cancer treatment, survivors should not downplay any feelings of fatigue that linger even after treatment has run its course. On days when cancer survivors lack the energy for vigorous physical activity, a walk around the block or something similar can take the place of more strenuous activities. Report prolonged feelings of post-treatment fatigue to your physician.
· Focus on nutrition. The ACS notes that a healthy diet can help cancer survivors regain their strength and rebuild tissue. The ACS recommends that cancer survivors try to eat at least 21/2 cups of fruits and vegetables each day and include plenty of high-fiber foods in their diets. In addition, the ACS suggests limiting red meat intake to no more than three to four servings per week.
Bouncing back from successful cancer treatments may take survivors some time, but staying committed to exercise and a healthy diet can help survivors regain their strength and potentially reduce their risk of recurrence.
Gift decadence during the season of love
(Family Features) Valentine's Day may traditionally be a lovers' holiday, but it's also an opportunity to connect with those who make your heart happiest, whether it's family, friends or anyone who enriches your life. Celebrate all types of love this Valentine's Day with thoughtful gifts that show how much you care.
As the old adage says, the fastest way to one's heart is the stomach. Sweet treats are a sure sign of your affection, and for centuries, chocolate has been revered as the flavor of love.
From gifting to hosting and all the other moments throughout the season of love, you can delight your nearest and dearest with gourmet chocolates from Ethel M Chocolates.
Treat those closest to your heart to a delicious experience and visit EthelM.com to explore more unique gifts this Valentine's Day.
Handcrafted with Care
Topped with a red bow for a final touch, the Ethel M Chocolates 5-piece Love Collection features a series of heart-shaped, premium chocolates nestled in an elegant box. The sampler features popular selections including Milk Chocolate, Lemon Satin Crème, Dark Chocolate, Milk Chocolate Peanut Butter and White Chocolate. This sweet collection of handcrafted chocolate is a decadent way to show how much you care. It's ideal as a thoughtful gesture of appreciation for friends and family, or for a more romantic connection, it's the perfect item to pair with jewelry or flowers to surprise your loved one.
Heartfelt Appreciation
If your gift list includes chocolate aficionados, there's no better way to speak straight to their heart than the Ethel M Chocolates 28-piece Large Heart Gift Box. This popular seasonal assortment showcases an expanded selection of mouthwatering, handcrafted, premium chocolates. The collection includes an array of flavors, from Dark Chocolate Sea-Salt Caramel and Milk Chocolate Raspberry Satin Crème to Milk Chocolate Almond Butter Krisp and Milk Chocolate Pecan Toffee Crisp. The gourmet variety is sure to delight, and the large satin-wrapped, heart-shaped box makes your affection deliciously clear.



SOURCE:
Ethel M Chocolates
Conquer campus life with top tech
(Family Features) Make each day in the classroom or lecture hall an educational success with technology that makes learning more enjoyable and managing all of life's little details easier. From wearables that keep you connected to gadgets that encourage creativity, get educated about this season's top technology to take to school.
Discover more options for tech-driven learning at qualcomm.com/education-laptops.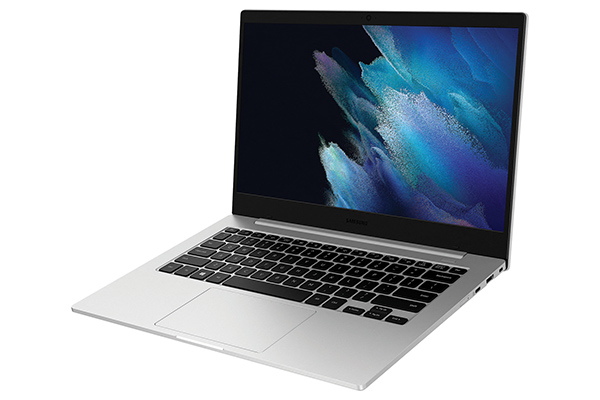 Lightweight, Powerful Computing
Designed to move with you throughout your day, the Galaxy Book Go 5G combines the best features of your smartphone with personal computer performance and productivity. You can answer emails over a latte before school, take notes during class, browse social media during lunch or video call a loved one before dinner with always on, always connected flexibility. Powered by the Snapdragon 8cx Gen 2 5G Compute Platform, the device delivers instant boot speeds that allow you to turn on and immediately use your laptop, and lightning-fast 5G connectivity speeds to complete assignments and submit work quickly from nearly anywhere.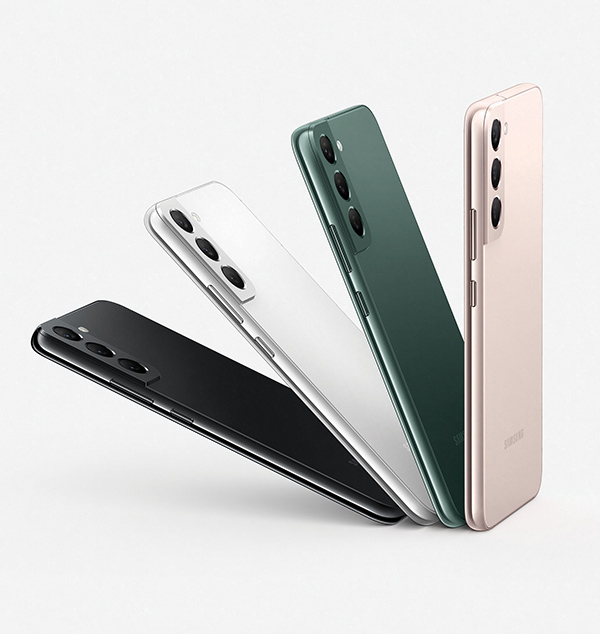 Creative Expression
Any of today's smartphones support more than basic call functions, but the Samsung Galaxy S22 powers creativity and self-expression all at once. Built on the Snapdragon 8 Gen 1 Mobile Platform, this smartphone also inspires a creator's mind with a high-end camera, intelligent personal assistant and elite gaming experience. It delivers groundbreaking innovations in artificial intelligence, photography, gaming and connectivity, and is built with a bold, environmentally conscious design that makes it as aesthetically pleasing as it is high performing.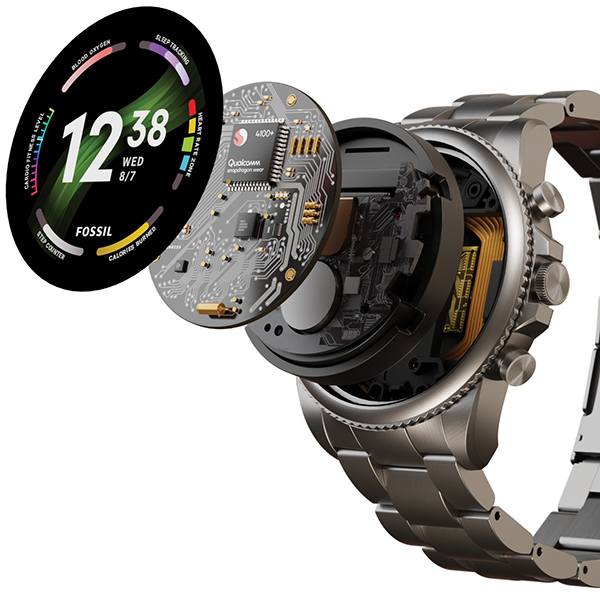 Time for a Watch that Does More
A powerful smartwatch won't just help you make it to class on time; it's a handy way to stay connected, keep tabs on your health and more. For example, theFossil Gen 6 Touchscreen Smartwatch runs WearOS by Google and is powered by the Snapdragon Wear 4100+ Platform, providing users faster application load times, highly responsive user experiences and more efficient power consumption. Key features include increased battery charging speed, upgraded health and wellness sensors, a swim-proof speaker and microphone, improved connectivity with Bluetooth 5 and more.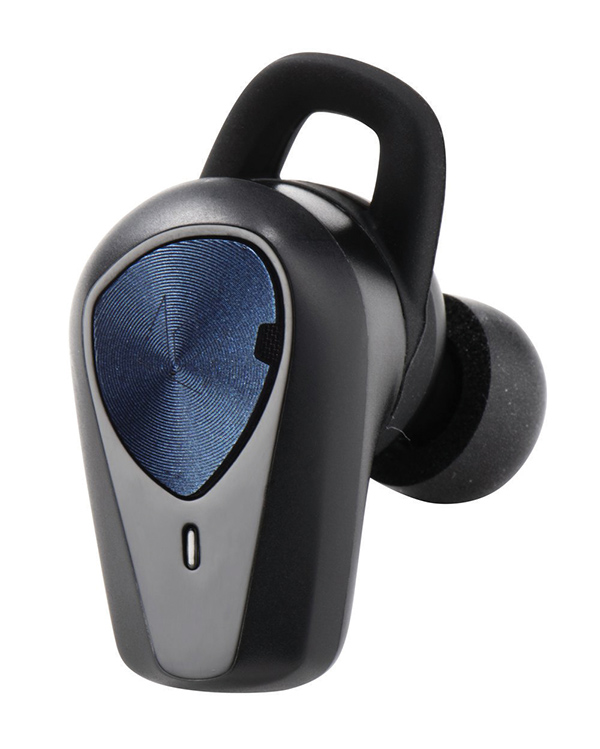 Sensational Sound
There are wireless earbuds then there are Noble Audio's Falcon ANC equipped with Snapdragon Sound, enabling these earphones to deliver robust connectivity with high-resolution music streaming, low latency for immersive gaming and super wideband voice for crystal-clear calls. With hybrid noise canceling and multi-pairing, multipoint connection capability, these earbuds offer a high level of versatility for downtime entertainment. You can further customize your experience with the app that allows you to finetune a wide selection of settings.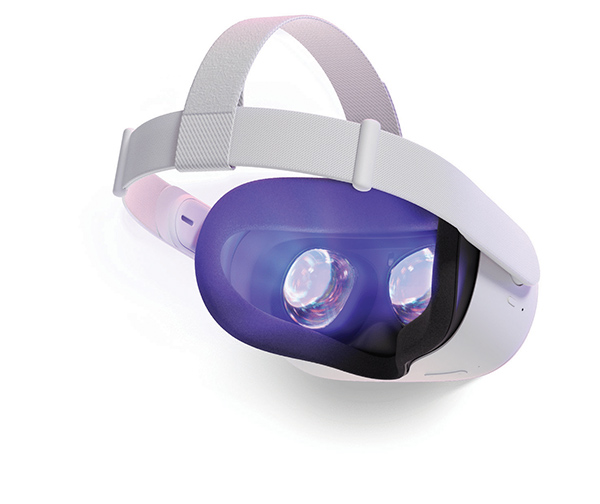 Headset Hero
Designed from the ground up to drive advanced features, Snapdragon XR2 is the force behind the Meta Quest 2 headset's freedom of movement and high-resolution display. This headset allows you to become completely immersed in the virtual reality applications and games you play for maximum adventure experiences. Even better, hundreds of hit games, one-of-a-kind experiences and a growing community await users of this next-level hardware that's both easy to set up and safe to use.
Photo courtesy of Getty Images (students)

SOURCE:
Qualcomm
Upgrading your home oasis
(Family Features) Picture this: You've purchased your home. You're on the land you've dreamt about and you've got great ideas to turn your property into the personal oasis you've always wanted.
As you consider developing your land, building with environmentally sensitive choices becomes more important than ever. According to LightStream's 9th Annual Home Improvement Trends Survey, more than 93% of homeowners see the benefits of undertaking renovations that have positive environmental impacts. Yet, one of the top barriers to making eco-friendly upgrades is that people don't know what to do (27%) nor where to begin (24%).*
As a first step, homeowners can take on renovations to make their existing home or building greener. Among the many smaller-scale eco-projects are new insulation, HVAC systems, lighting or appliances.
"One popular upgrade is installing custom windows and doors that are thermally broken, meaning they're designed to keep out cold or hot temperatures," said Sean Cain, president of Morton Buildings, a specialized construction company with decades of experience in eco-conscious construction. "It's a big improvement that is not only energy-efficient, but it will immediately impact the overall comfort of your building and save money on energy expenses."
Reflecting larger visions, the survey also found that many homeowners are thinking outside the home itself, enhancing their properties by adding a separate garage, hobby shop, barn, office or accessory dwelling unit.
"Today's homeowners are looking for a solid property improvement investment as well as construction specialists with the unique knowledge and know-how to deliver eco-friendly best practices and sustainable products," said Todd Nelson, senior vice president at LightStream, an online lending division of Truist Bank.
In addition to return on investment and environmentally sustainable upgrades, homeowners are also increasingly interested in the longevity of their improvement projects.
"People today are keenly interested in the long-term sustainability of their building decisions including construction of ancillary buildings on their property," Cain said. "Post-frame buildings with steel exteriors have advantages both for longevity and recyclability whereas shingle roofs or vinyl siding may need replacement more frequently, which often results in additional waste that cannot be recycled. Moreover, they have protective benefits as well, helping to mitigate inclement weather and extreme climate events. Most of all, their design flexibility makes them modern and stylish."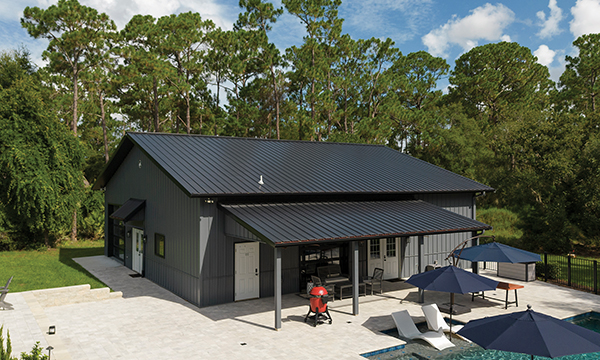 FROM START TO FINANCE
Sustainability begins with material selection and production.
"There are many ways to make the manufacturing processes more sustainable, such as recycling or repurposing unused or misdirected materials and even capturing and reusing water," Cain said.
Managing the Costs
Sustainable building options can also be more affordable, particularly if you're looking at cost savings over time.
"Reducing energy costs is important to many building owners," Cain said. "Make sure your building or home is well-insulated because this can save you a considerable amount of money."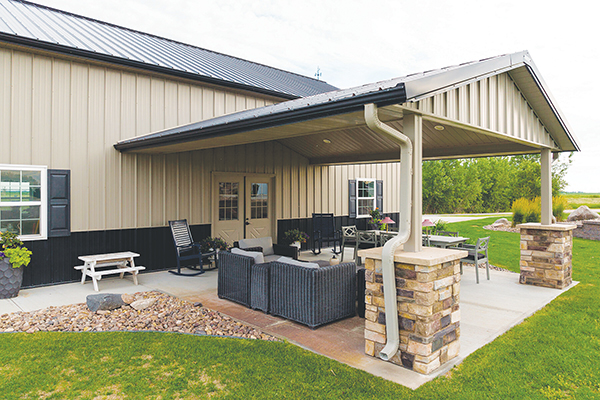 Consider the Options
As consumers seek sustainability in their residential structures, more are considering their long-term financial impacts, too.
"We're in era of rising interest rates," Nelson said. "A fixed rate loan can save money and be the right choice for many reasons."
Visit LightStream.com to see how unsecured, affordable home improvement loans can help finance your renovation.
*The 9th Annual LightStream Home Improvement Survey was distributed by Ipsos among 1,301 U.S. homeowners, between January 4, 2022 and January 13, 2022.

Truist Bank is an Equal Housing Lender. Member FDIC.
Photos courtesy of Morton Buildings, Inc.