Wavy hair makes me happy.  It means less blow drying, less brushing, less straightening, and more volume.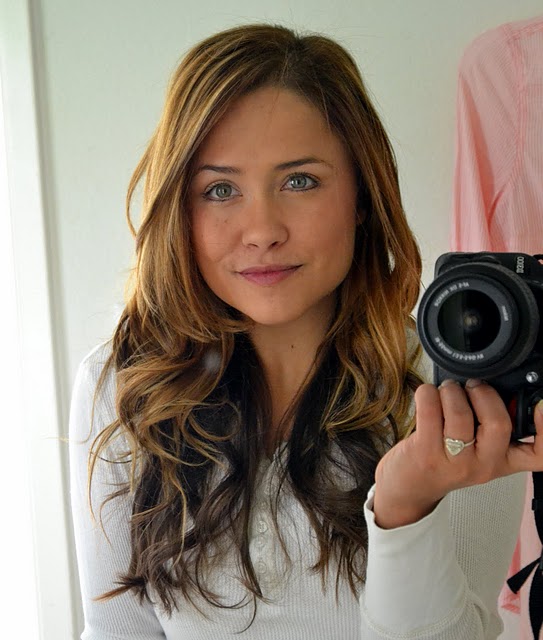 Many of you have emailed me wondering how I get the lose wavy curls in my hair.
And honestly, I can't take the credit.
However, we all have different hair, and therefore need different techniques to make certain styles work for us.  So I do a few things different than The Daybook, to make the look work for me.
And here's what I do to create my messy wavy curls: