Healthy kidneys perform a variety of functions in the human body, all of which combine to promote overall health. According to the National Kidney Foundation, every 30 minutes the kidneys filter all the blood in a person's body, removing any waste and excess fluid. Healthy kidneys also regulate the body's fluid levels while releasing a hormone that regulates blood pressure. That's an especially important function, as high blood pressure often has no symptoms but has been linked to a host of ailments, including heart attack and stroke. Healthy kidneys also release the hormone that directs production of red blood cells, which the University of Rochester Medical Center notes are responsible for carrying fresh oxygen throughout the body. Such functions become more difficult to perform if the kidneys are not operating at optimal capacity, which they cannot do when a person has kidney disease. Healthy kidneys also help to keep blood minerals in balance, and that balance can help a person maintain normal blood pressure.
something many people take for granted. But those who want to do everything they can to keep their kidneys healthy can consider the following tips, courtesy of the Cleveland Clinic.
Kidney disease is a widespread issue made all the more disconcerting by the fact that many people are unaware they have it. According to the National Kidney Foundation, 26 million American adults have kidney disease, and most don't know it. And the problem of kidney disease is not exclusive to the United States, as the Canadian Kidney Foundation notes that the number of Canadians being treated for kidney failure has tripled over the last quarter century.
Healthy kidneys are something many people take for granted. But those who want to do everything they can to keep their kidneys healthy can consider the following tips, courtesy of the Cleveland Clinic.
Stay hydrated, but avoid over-hydration. Many people are familiar with the benefits of drinking water each day, and adequate hydration definitely promotes healthy kidneys. But over-hydrating has not been proven to enhance kidney function. The Cleveland Clinic recommends adults drink between four and six glasses of water per day.
Exercise. Regular exercise benefits various parts of the human body, including the kidneys. High blood pressure and diabetes are two of the biggest risk factors for kidney disease, and regular exercise can reduce a person's risk of both conditions. However, overexertion can strain the kidneys, so adults who exercise, especially novices who need to improve their conditioning, should avoid going too hard at the gym.
Speak with a physician before taking vitamin supplements or herbal remedies. Vitamin supplements and herbal remedies have become very popular in the 21st century, but excessive supplementation can harm the kidneys. Discuss any supplements or herbals remedies with a physician before taking them.
Quit smoking. Just as exercise benefits the body in myriad ways, smoking harms the body in myriad ways. Smoking decreases the blood flow in the kidneys, decreasing their ability to function at optimal capacity. Smoking also increases a person's risk of high blood pressure and cancer of the kidneys.
Eat healthy. A healthy diet decreases a person's risk for high blood pressure and diabetes. Adhering to a healthy diet and controlling portion sizes can help control weight and blood pressure and contribute to healthy kidneys as well.
Get screened. Adults who have been diagnosed with high blood pressure or diabetes should make sure their physicians screen for kidney dysfunction during routine appointments.
Learn more about kidney disease at www.kidney.org
Conquer campus life with top tech
(Family Features) Make each day in the classroom or lecture hall an educational success with technology that makes learning more enjoyable and managing all of life's little details easier. From wearables that keep you connected to gadgets that encourage creativity, get educated about this season's top technology to take to school.
Discover more options for tech-driven learning at qualcomm.com/education-laptops.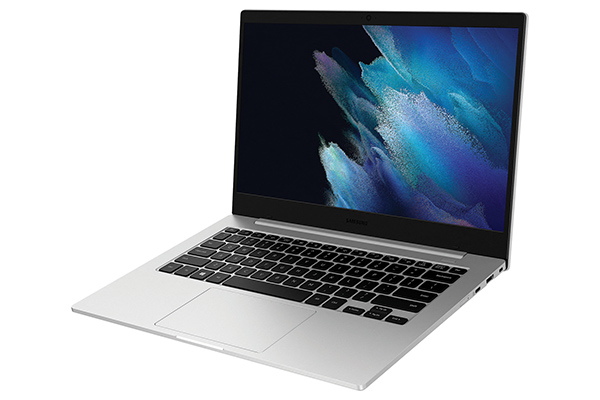 Lightweight, Powerful Computing
Designed to move with you throughout your day, the Galaxy Book Go 5G combines the best features of your smartphone with personal computer performance and productivity. You can answer emails over a latte before school, take notes during class, browse social media during lunch or video call a loved one before dinner with always on, always connected flexibility. Powered by the Snapdragon 8cx Gen 2 5G Compute Platform, the device delivers instant boot speeds that allow you to turn on and immediately use your laptop, and lightning-fast 5G connectivity speeds to complete assignments and submit work quickly from nearly anywhere.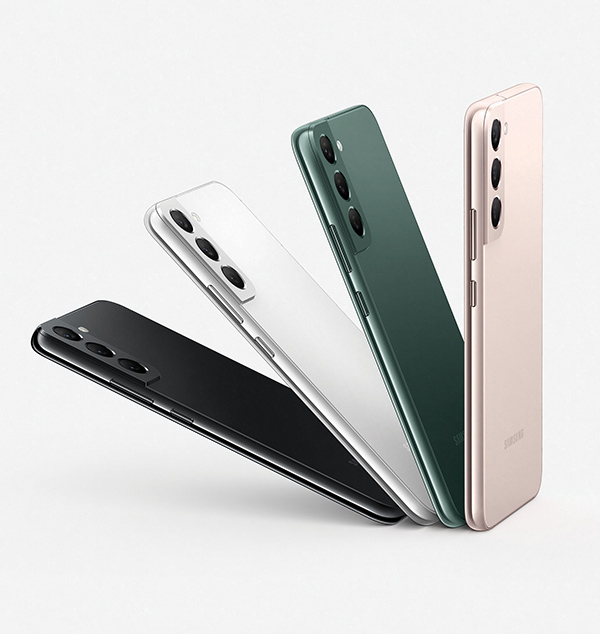 Creative Expression
Any of today's smartphones support more than basic call functions, but the Samsung Galaxy S22 powers creativity and self-expression all at once. Built on the Snapdragon 8 Gen 1 Mobile Platform, this smartphone also inspires a creator's mind with a high-end camera, intelligent personal assistant and elite gaming experience. It delivers groundbreaking innovations in artificial intelligence, photography, gaming and connectivity, and is built with a bold, environmentally conscious design that makes it as aesthetically pleasing as it is high performing.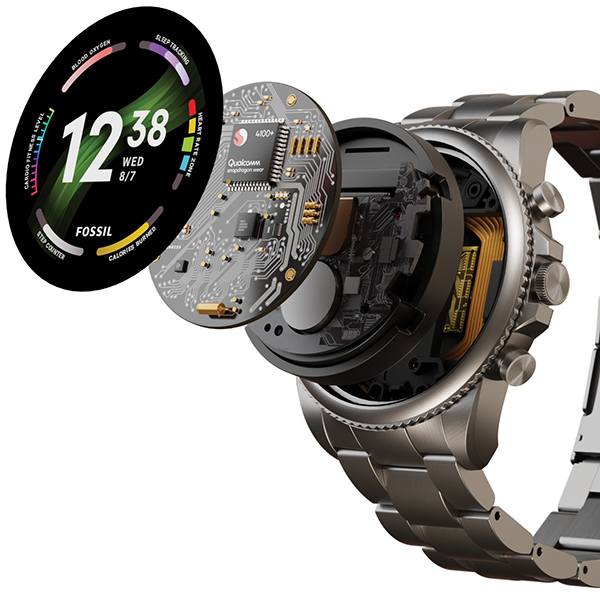 Time for a Watch that Does More
A powerful smartwatch won't just help you make it to class on time; it's a handy way to stay connected, keep tabs on your health and more. For example, theFossil Gen 6 Touchscreen Smartwatch runs WearOS by Google and is powered by the Snapdragon Wear 4100+ Platform, providing users faster application load times, highly responsive user experiences and more efficient power consumption. Key features include increased battery charging speed, upgraded health and wellness sensors, a swim-proof speaker and microphone, improved connectivity with Bluetooth 5 and more.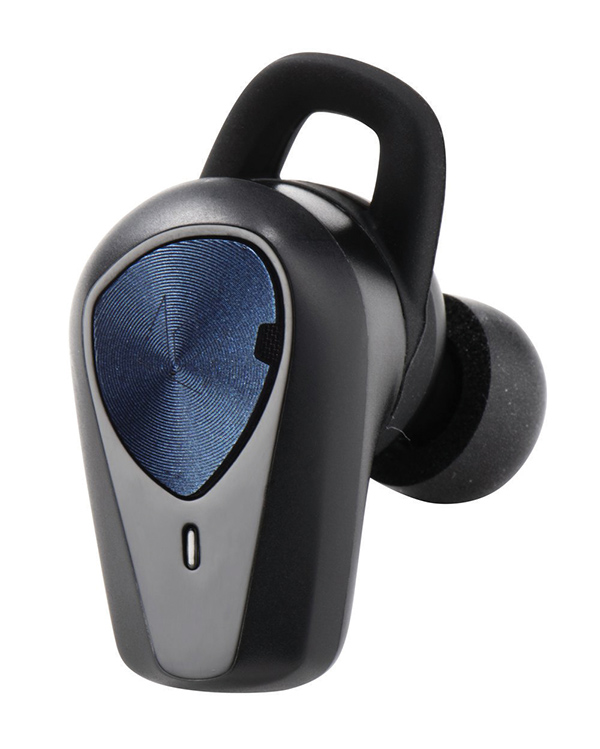 Sensational Sound
There are wireless earbuds then there are Noble Audio's Falcon ANC equipped with Snapdragon Sound, enabling these earphones to deliver robust connectivity with high-resolution music streaming, low latency for immersive gaming and super wideband voice for crystal-clear calls. With hybrid noise canceling and multi-pairing, multipoint connection capability, these earbuds offer a high level of versatility for downtime entertainment. You can further customize your experience with the app that allows you to finetune a wide selection of settings.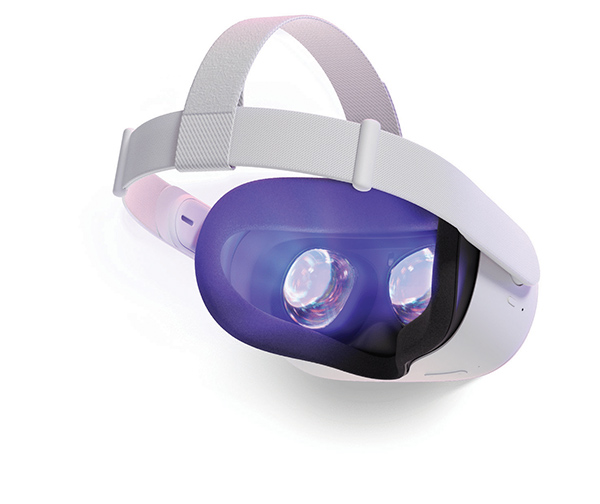 Headset Hero
Designed from the ground up to drive advanced features, Snapdragon XR2 is the force behind the Meta Quest 2 headset's freedom of movement and high-resolution display. This headset allows you to become completely immersed in the virtual reality applications and games you play for maximum adventure experiences. Even better, hundreds of hit games, one-of-a-kind experiences and a growing community await users of this next-level hardware that's both easy to set up and safe to use.
Photo courtesy of Getty Images (students)

SOURCE:
Qualcomm
Upgrading your home oasis
(Family Features) Picture this: You've purchased your home. You're on the land you've dreamt about and you've got great ideas to turn your property into the personal oasis you've always wanted.
As you consider developing your land, building with environmentally sensitive choices becomes more important than ever. According to LightStream's 9th Annual Home Improvement Trends Survey, more than 93% of homeowners see the benefits of undertaking renovations that have positive environmental impacts. Yet, one of the top barriers to making eco-friendly upgrades is that people don't know what to do (27%) nor where to begin (24%).*
As a first step, homeowners can take on renovations to make their existing home or building greener. Among the many smaller-scale eco-projects are new insulation, HVAC systems, lighting or appliances.
"One popular upgrade is installing custom windows and doors that are thermally broken, meaning they're designed to keep out cold or hot temperatures," said Sean Cain, president of Morton Buildings, a specialized construction company with decades of experience in eco-conscious construction. "It's a big improvement that is not only energy-efficient, but it will immediately impact the overall comfort of your building and save money on energy expenses."
Reflecting larger visions, the survey also found that many homeowners are thinking outside the home itself, enhancing their properties by adding a separate garage, hobby shop, barn, office or accessory dwelling unit.
"Today's homeowners are looking for a solid property improvement investment as well as construction specialists with the unique knowledge and know-how to deliver eco-friendly best practices and sustainable products," said Todd Nelson, senior vice president at LightStream, an online lending division of Truist Bank.
In addition to return on investment and environmentally sustainable upgrades, homeowners are also increasingly interested in the longevity of their improvement projects.
"People today are keenly interested in the long-term sustainability of their building decisions including construction of ancillary buildings on their property," Cain said. "Post-frame buildings with steel exteriors have advantages both for longevity and recyclability whereas shingle roofs or vinyl siding may need replacement more frequently, which often results in additional waste that cannot be recycled. Moreover, they have protective benefits as well, helping to mitigate inclement weather and extreme climate events. Most of all, their design flexibility makes them modern and stylish."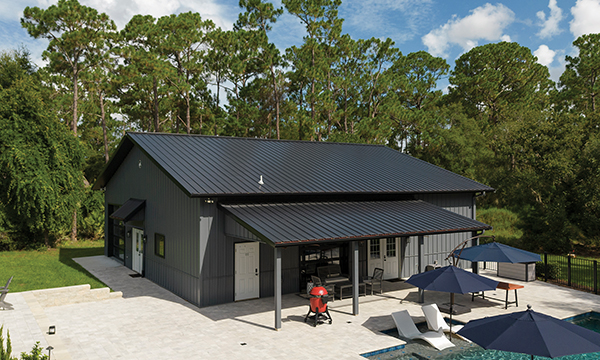 FROM START TO FINANCE
Sustainability begins with material selection and production.
"There are many ways to make the manufacturing processes more sustainable, such as recycling or repurposing unused or misdirected materials and even capturing and reusing water," Cain said.
Managing the Costs
Sustainable building options can also be more affordable, particularly if you're looking at cost savings over time.
"Reducing energy costs is important to many building owners," Cain said. "Make sure your building or home is well-insulated because this can save you a considerable amount of money."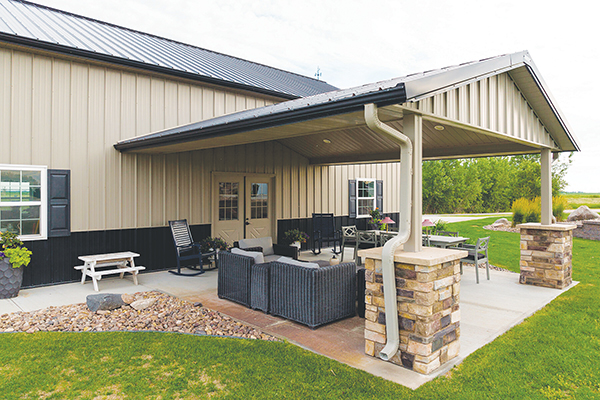 Consider the Options
As consumers seek sustainability in their residential structures, more are considering their long-term financial impacts, too.
"We're in era of rising interest rates," Nelson said. "A fixed rate loan can save money and be the right choice for many reasons."
Visit LightStream.com to see how unsecured, affordable home improvement loans can help finance your renovation.
*The 9th Annual LightStream Home Improvement Survey was distributed by Ipsos among 1,301 U.S. homeowners, between January 4, 2022 and January 13, 2022.

Truist Bank is an Equal Housing Lender. Member FDIC.
Photos courtesy of Morton Buildings, Inc.
Get fit: Tackle goals with fitness-friendly tech gadgets
(Family Features) Committing to getting fit and actually doing it aren't always one and the same but relying on tech devices can be an effective way to tackle your fitness goals.
From watches and phones to earbuds and virtual reality headsets, technology can make it easier to track your progress and create a more enjoyable workout experience. See how some of the latest technology is fueling new devices ideal for amping up your workouts this winter with these trendy ideas.
Find more inspiration to energize your fitness regimen at Qualcomm.com.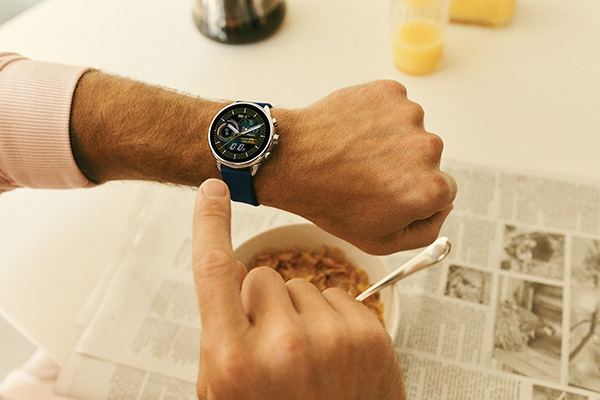 Wellness You Can Watch
Powered by the Snapdragon 4100+ Wear Platform, the Fossil 6 Wellness Edition watch provides the speed, power and performance you need to efficiently track your health, all with extended battery life, Bluetooth 5.0 LE connectivity, rapid charging and more features to elevate your experience. The watch detects movement and starts a workout for you. In addition, not only does it allow you to monitor how hard your heart is working and provide estimated blood oxygen measurements so you can see how well your body is circulating oxygen, but it also measures your cardiorespiratory fitness, allowing you to track the amount of oxygen your body utilizes during exercise. In addition to keeping tabs on your active hours, the watch also helps you understand more about your sleep habits, including sleep quality and history, restfulness and progress against sleep goals.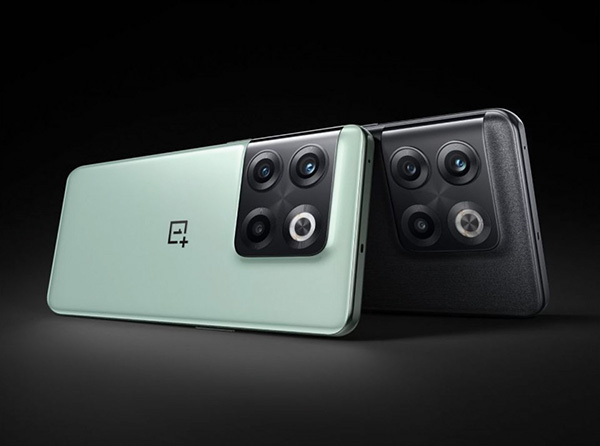 A Smart Workout Buddy
If he's like most golfers, chances are your dad spends a few minutes each round searching for his ball after a wayward tee shot. Save him some precious time on the course with the extra golf balls he needs so he doesn't have to worry about leaving one (or two or three) in the woods. Even amateur players sometimes prefer a certain ball, so don't be afraid to sneak to the garage and check his current supply so you can put his favorite brand in your cart.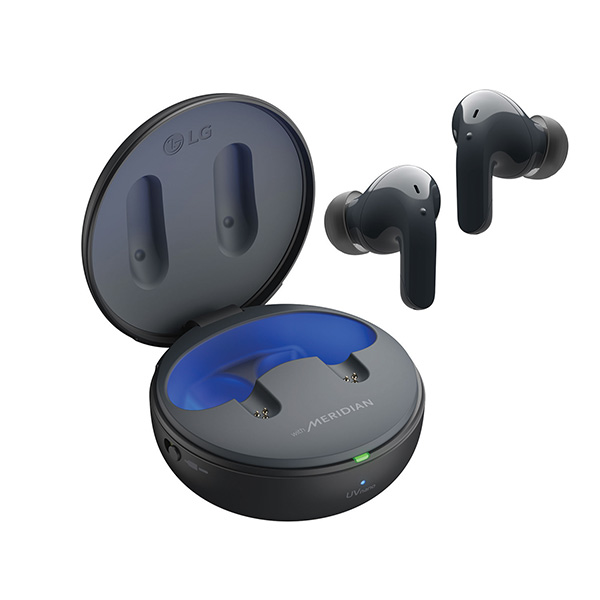 Sound to Motivate More Movement
An energizing workout requires a soundtrack to get you pumped up and moving. Enhance your listening experience with LG Tone Free T90 wireless earbuds, which feature Dolby Head Tracking and Snapdragon Sound. These earbuds identify the location of sound as you turn your head, recalibrating to enable a more natural sound experience so you're always in the center of the scene. The speaker driver is made of a strong, lightweight material that delivers better overall audio clarity and reduced vibration so you can hear every sound come alive. Exceptional audio combines with superior connectivity for music, movies, crystal-clear voice calls, gaming and a low latency fit for aptX Adaptive compatible devices.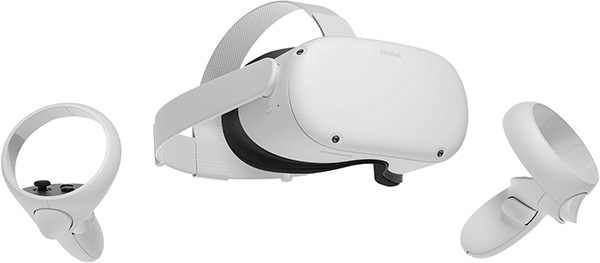 Play Your Way to Fitness
If your workout regimen needs an infusion of playful fun, the Meta Quest 2 virtual reality headset may be just the ticket. This VR headset is your ticket to the metaverse (and so much more), whether you're working out, gaming, meeting up with friends or going on a virtual field trip. Industry-leading graphics and immersive audio put you in the middle of the action. The portable device is ideal for workouts on the go, and you'll find a wide range of apps that let you work out amid stunning scenery, compete against friends and participate in challenges. The immersive experiences break up the monotony of a boring, basic workout, making exercise fun and playful.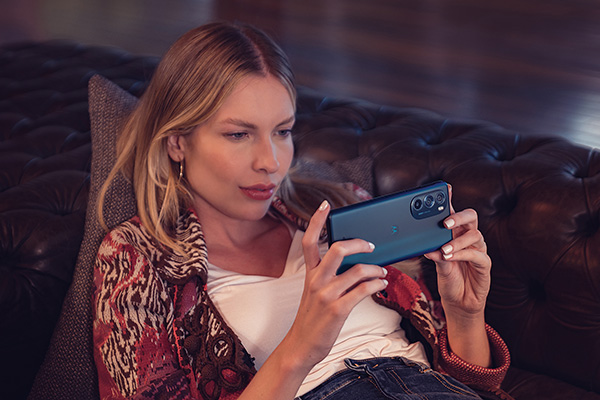 Music to Power Your Workout
Enjoy stereo-quality sound wherever your workout takes you with a state-of-the-art smartphone like the Motorola Edge+ Gen 2, powered by the Snapdragon 8 Gen 1 Mobile Platform. Giving you up to two full days of power, lightning-fast speeds and pro-quality features for doing more of what you love, this smartphone can provide music that motivates you regardless of your exercise style. When it's time to rest and recover, you can enjoy days of entertainment on a beautiful display that wraps around the edges.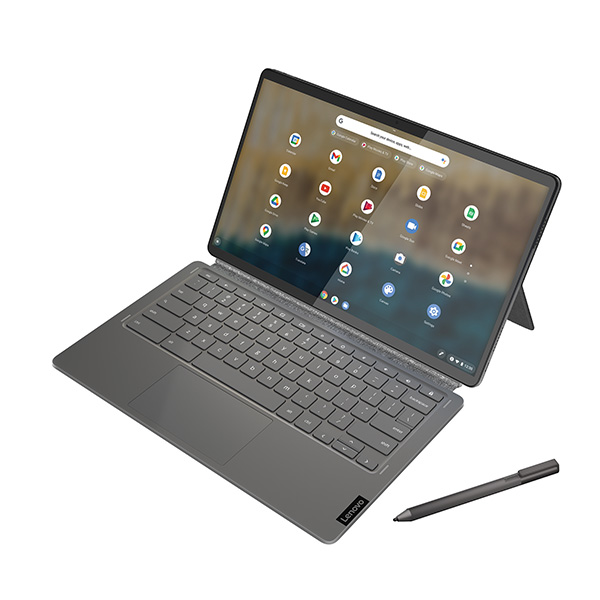 Track Your Progress
Setting fitness goals starts with a plan and achieving them requires strong work ethic and, just as importantly, the ability to track progress so you can enjoy the success. The ultimate expression of ultra-portability and versatility, the Lenovo IdeaPad Duet 5 Chromebook is powered by the Snapdragon 7c Gen 2 Compute Platform. Slim and sleek, this 2-in-1 features a detachable keyboard to transform from a tablet to a laptop so you can keep an eye on your fitness goals whether you're working out at home or on the go, and 15 hours of battery life means you can enjoy usage from day to night.
Photo courtesy of Getty Images (woman on treadmill)


SOURCE:
Qualcomm