Kid-friendly recipes to power through school days
(Family Features) A menu of filling, delicious recipes is just what your family needs to make each school day a successful educational adventure. Satisfying lunch and dinner ideas can give loved ones the fuel they need while delicious desserts provide motivation for growing minds to get homework finished before enjoying a treat.
When weeks get hectic due to busy schedules, these recipes offer simple solutions to make cooking easier while limiting time spent in the kitchen. Start with a lunch that's as easy to make as it is to pack in a lunchbox, recharge in the evening thanks to a veggie-forward main course and satisfy everyone's sweet tooth with a chocolatey favorite to round out the day.
Keep your family full and energized each school day with more recipe ideas at Culinary.net.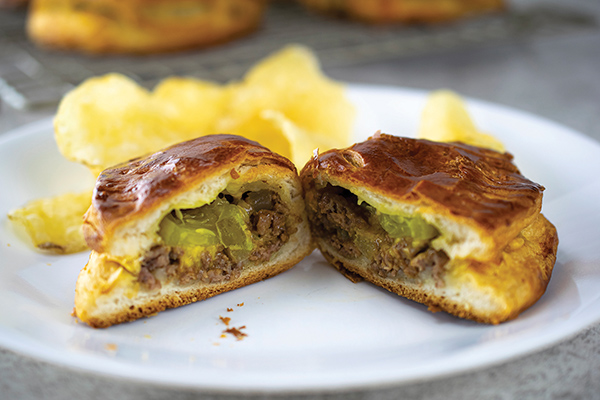 Make School Lunches a Breeze
There's a lot to remember when sending your student off to school each morning, from backpacks and school supplies to last night's homework. Don't forget one of the key ingredients to a successful day: lunch.
These Cheeseburger Turnovers provide the energy little learners need to power through their afternoon lessons. One winning idea to make the week easier is to prep a full batch of these easily packable, kid-friendly handhelds Sunday night so you've got lunch ready for each day.
To find more school day recipe inspiration, visit Culinary.net.
Cheeseburger Turnovers
1 pound ground beef
1/2 cup onion, chopped
2 tablespoons ketchup
1 tablespoon mustard
1 can flaky biscuits
1 cup shredded cheese
dill pickle slices, halved
1 egg, beaten
Heat oven to 375 F.
In large skillet, cook ground beef and onion until beef is thoroughly cooked and onions are tender. Drain. Stir in ketchup and mustard.
Separate biscuit dough. On ungreased baking sheet, flatten biscuit dough to form 6-inch rounds. Spoon beef mixture onto one side of flattened dough. Sprinkle with cheese. Top with dill pickle half. Fold dough over filling. With fork tines, press dough edges to seal. Cut two slits in top of dough to release steam. Repeat with remaining dough, beef mixture, cheese and pickles.
Brush each turnover with egg wash.
Bake 18-22 minutes, or until deep golden brown.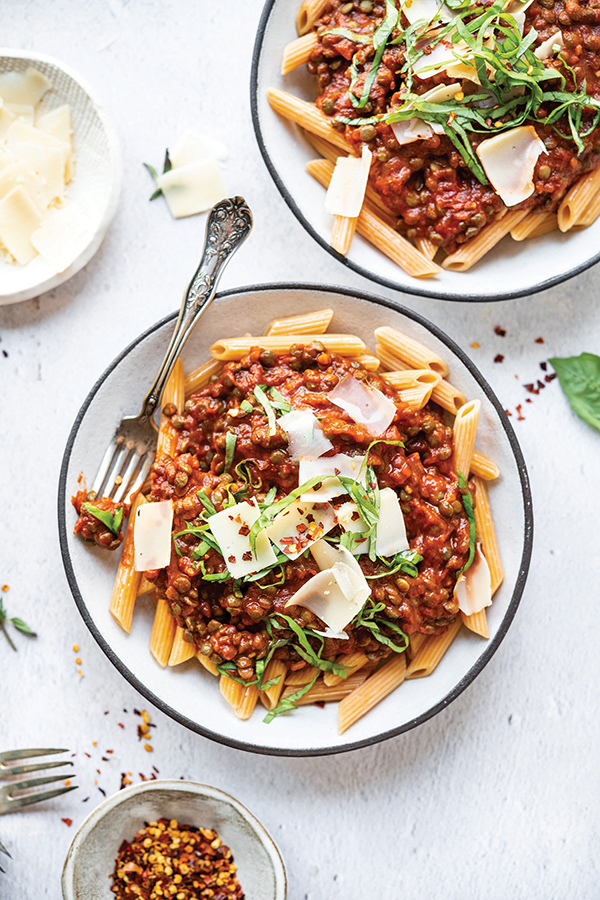 A Perfect Pasta for School Nights
Weeknight meals are all about putting tasty dishes on the table in a short amount of time so you can share precious moments together despite busy schedules.
In a matter of minutes, you can prepare this Lentil Bolognese with Veggie-Based Penne for a quick yet flavorful recipe that can be enjoyed by little ones and adults alike. Featuring Veggiecraft Farms Cauliflower Penne as its key ingredient, this family meal makes it easy to incorporate vegetables without sacrificing taste. Available in popular shapes like penne, spaghetti and elbow, and made with lentils, peas and cauliflower, zucchini or sweet potato, the veggie-based pastas are gluten-free, non-GMO, vegan, Kosher and good sources of protein and fiber.
Visit veggiecraftfarms.com for more information and family-friendly recipes.
Lentil Bolognese with Veggie-Based Penne
1 cup dry French green lentils or brown lentils
1 jar (24 ounces) marinara sauce
1/2 cup vegetable broth
1 box Veggiecraft Farms Cauliflower Penne
Toppings:
fresh basil
Parmesan cheese
red pepper flakes
Cook lentils according to package directions. Drain then return to pot and add marinara and vegetable broth. Stir well and simmer over low heat about 10 minutes.
Cook penne according to package directions.
Top cooked pasta with lentil Bolognese, fresh basil, Parmesan cheese and red pepper flakes.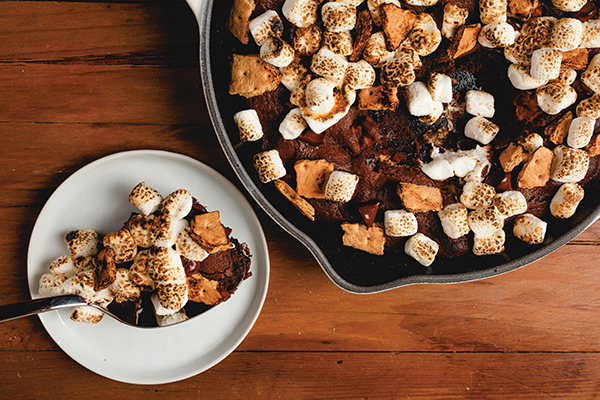 A Heaping Serving of Homework Motivation
Heading back to school doesn't have to mean forgetting the fun of warm weather treats. Once the homework is done and you've enjoyed dinner with loved ones, turn your attention to a dessert that tastes like it was prepared by a professional baker.
This S'mores Skillet starts with a sweet brownie base made with Domino Light Brown Sugar and is then infused and topped with traditional s'mores ingredients. Just combine in a skillet then bake – or grill for that familiar outdoor feel – until warm and gooey.
Find more dessert ideas to sweeten up back-to-school season at DominoSugar.com.
S'mores Skillet
Prep time: 30 minutes
Cook time: 10 minutes
Servings: 6
8 tablespoons unsalted butter
3/4 cup semisweet chocolate chips, divided
2 ounces unsweetened chocolate
1/4 cup all-purpose flour
1 teaspoon baking powder
1/4 teaspoon salt
2 large eggs
1/2 cup Domino Light Brown Sugar
1 teaspoon pure vanilla extract
1 cup mini marshmallows, divided
6 graham crackers, roughly crumbled, divided
Preheat oven or grill to 350 F.
Place medium heat-proof bowl over medium saucepan simmering with water. Add butter, 1/4 cup chocolate chips and unsweetened chocolate; melt. Remove from heat and allow mixture to cool 15 minutes.
In small bowl, whisk flour, baking powder and salt.
In large bowl, mix eggs, sugar and vanilla. Add chocolate mixture and mix until well combined. Stir in flour mixture. Add 1/4 cup chocolate chips, 1/2 cup mini marshmallows and three graham crackers to batter.
Pour mixture into 8-inch skillet. Top with remaining mini marshmallows, chocolate chips and graham crackers. Grill or bake 10-12 minutes. Remove from grill. Cool 10 minutes and serve.
Entertain guests with a fresh Al Fresco favorite
(Family Features) If you and your loved ones yearn for new, stimulating experiences to feel connected to the outdoors, look no further than enjoying mealtime al fresco. Inspired by the Mediterranean tradition of "eating in the open air," al fresco dining offers passionate home cooks a fresh way to enjoy their favorite recipes outside with friends and family.
Consider these two tried-and-true al fresco tips from television personality and culinary icon Rachael Ray the next time you enjoy dinner on the deck or lunch on the patio.
Gather the right tools: On those buggy days and nights during the warm season when you're dining al fresco, grab a food mesh tent. Not only will it protect your food, but it also looks good and goes with a variety of table settings.
Plan the decor: When hosting friends and family, up your floral game by reaching into the garden and adding some fresh herbs – it's aesthetically pleasing and smells delicious.
Ideal al fresco meals typically take advantage of in-season produce, offer easy preparation so you can focus on entertaining and are simple enough to eat outdoors. Skip complicated cooking steps and turn to a delicious option like Yellowfin Tuna and Artichoke Pasta, which can be served as an appetizer, side dish or on its own as a light main course.
This dish practically calls for ingredients like Genova Yellowfin Tuna in Olive Oil, which features cuts of wild-caught tuna, hand-filleted in just the right amount of olive oil. Savory, rich and flavorful with a perfect texture, the tuna elevates the dish with a uniquely rich and savory flavor stemming from Mediterranean inspiration.
To find more al fresco dining inspiration and recipe ideas, visit GenovaSeafood.com.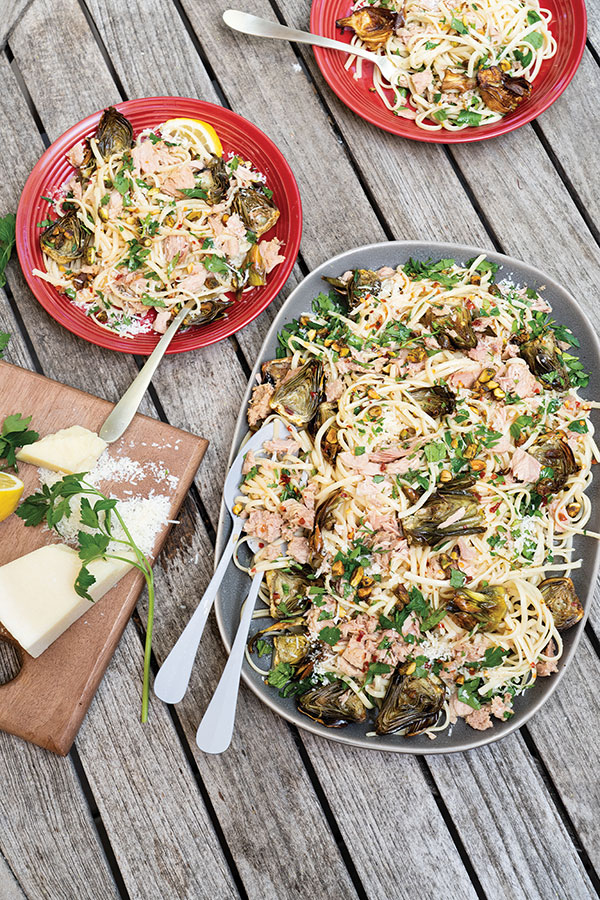 Yellowfin Tuna and Artichoke Pasta
Recipe courtesy of Rachael Ray on behalf of Genova Tuna
Prep time: 15 minutes
Cook time: 40 minutes with fresh artichokes (25 minutes with canned)
Servings: 4
Artichokes:
Cold water
12 small, fresh artichokes or 2 cans artichoke hearts in water
2 lemons
3 tablespoons extra-virgin olive oil
salt, to taste
pepper or red pepper, to taste
Pasta:
Water
2 cans (5 ounces each) Genova Yellowfin Tuna in Olive Oil
2 tablespoons extra-virgin olive oil
4 tablespoons butter, cut into tabs
4 cloves garlic, chopped
1 teaspoon crushed red pepper (optional)
salt, to taste
1/2 cup white wine, chicken stock or vegetable stock
1 pound spaghetti or linguine
1 lemon, juice only
1 cup grated Pecorino Romano cheese
1/4 cup chopped fresh Italian parsley, divided
1 small handful fresh mint, chopped, divided
1/4 cup toasted pistachios or pine nuts, chopped
To make artichokes: Preheat oven to 425 F.
Fill bowl with cold water and juice of one lemon.
If using fresh artichokes, trim tops of artichokes and tougher outer leaves. Using vegetable peeler or small paring knife, trim stems. Once prepped, cut fresh artichokes in half. If using canned artichokes, drain well and quarter lengthwise.
Place artichokes in lemon water.
Let soak 2-3 minutes, drain and pat dry with kitchen towel.
In casserole or baking dish, arrange artichokes and add juice of remaining lemon, quarter lemon and add lemon wedges to dish.
Add olive oil and salt and pepper, to taste.
Roast 25-30 minutes, or until tender.
To make pasta: Bring large pot of water to boil.
While water is coming to boil, place large skillet over medium heat and add olive oil and butter. Add garlic; red pepper, if desired; and salt, to taste, and swirl 1 minute. Add white wine or stock and let reduce by half.
When water comes to boil, salt water, add pasta and cook 1 minute less than directions. Reserve 1/2 cup pasta water before draining.
Add artichokes to large skillet with tuna with its oil and gently break up with back of wooden spoon or paddle.
Add lemon juice and reserved pasta water to skillet along with drained pasta, cheese and half the parsley, mint and pistachios. Toss to combine, top with remaining parsley, mint and pistachios and serve.

SOURCE:
Genova Tuna
Quick, easy dishes from around the globe
(Family Features) One of the best parts of traveling is trying the local cuisine, and that's particularly true on an international scale. No matter where you go around the globe, however, there is one ingredient you'll likely find is an integral part of many cultures and cuisines: rice.
Grown on almost every continent, this staple ingredient is a large part of meals around the world, which means there are nearly endless varieties and recipes to try. However, you don't need to go on vacation to try authentic-tasting international food; easy-to-make versions of popular dishes from around the globe can be made right at home in mere minutes.
Mediterranean
Known for vibrant vegetables, savory sauces and incredible tastes, the Mediterranean is also home to a few classic rice dishes such as rich and creamy risotto from Italy. Other vibrant options include Spanish specialties like arroz con pollo (chicken and rice) and paella, which is made with an assortment of ingredients like seafood, spices and savory broth.
Asia
If you've ever been to an Asian restaurant, you'll notice a large portion of the menu likely includes recipes made with rice. While it might be difficult to pinpoint where certain recipes originate, fried rice is a Chinese specialty. Over time, this delicious dish has made its way to many different countries and been reinvented with local ingredients. For example, this Kale and Kimchi "Fried" Rice is based on Korean cuisine and can be made in less than 5 minutes using Minute Jasmine Rice & Red Quinoa Cups, which combine the buttery taste and aromatic scent of authentic Jasmine rice with crunchy, 100% whole-grain red quinoa in a convenient, pre-portioned cup.
Middle East
Much like other cuisines around the world, Middle Eastern cooking uses rice almost every day. A Turkish and Arab mixed dish, shawarma is now a global street food. Traditional Persian rice uses a variety of spices like turmeric, ginger and cardamom with dried fruits and nuts.
Latin America
Latin American recipes vary from country to country and region to region, but rice is essential on the side or as part of the main dish across the board. A quick and easy morning meal, this Mexican Breakfast Scramble is ready in 4 minutes. Aiding the short prep time, Minute Jalapeno Rice Cups are ready in just 1 minute and can help spice up dishes with a tasty blend of onion, green peppers and jalapenos.
North America
With bold flavors, few things say southern comfort quite like Louisiana cooking. Bring the taste of New Orleans to your kitchen with rice-based dishes like gumbo or jambalaya, or by pairing rice with another popular Cajun pastime – a classic shrimp boil.
Find more quick and easy international recipe ideas at MinuteRice.com.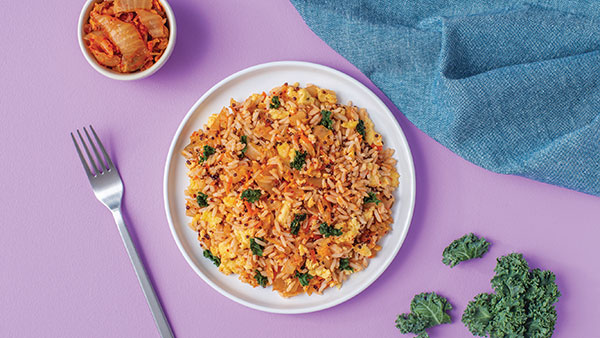 Prep time: 2 minutes
Cook time: 3 minutes
Servings: 1
1 Minute Jasmine Rice and Red Quinoa Cup
1 cup kale, chopped
1/4 cup kimchi, chopped
1 teaspoon soy sauce
1 egg, lightly beaten
Heat rice according to package directions.
In medium microwave-safe bowl, combine kale, kimchi and soy sauce. Cover and microwave 1 minute.
Add rice and egg; mix well to combine. Cover and microwave 30 seconds. Stir and serve.
Serving Suggestions: Drizzle with sesame oil. Add cooked shrimp.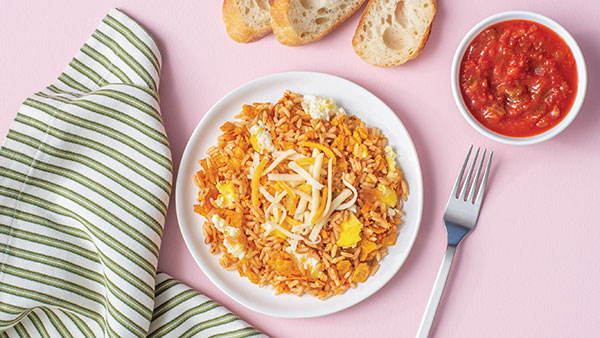 Prep time: 2 minutes
Cook time: 2 minutes
Servings: 1
1 Minute Jalapeno Rice Cup
1 egg, lightly beaten
2 tablespoons salsa
2 tablespoons queso fresco
Heat rice according to package directions.
In small microwave-safe dish, combine egg, salsa and rice.
Microwave 1 minute. Stir in cheese; microwave 30 seconds.
Serving Suggestion: For meal to go, wrap scramble in warm tortilla.


SOURCE:
Minute Rice
Savor spring flavor with fresh seafood
(Family Features) Fresh, flavorful ingredients take springtime meals to another level, and it's hard to top seafood as a seasonal favorite. Skip the wait at restaurants and instead create your own savory seafood dishes by taking advantage of easy-to-make recipes.
While takeout may be an easy option, the satisfaction of enjoying a delicious, home-cooked meal like Shrimp Pad Thai with Jasmine Rice can make you feel like you're enjoying a restaurant-quality dinner. Next time you're craving Asian cuisine, swap out traditional rice noodles for this version with Jasmine rice as an aromatic, quick-cooking solution for your own spin on a classic.
Take the guesswork out of cooking rice with an option like Success Boil-In-Bag Rice, which offers a heat safe, BPA-free and FDA-approved solution for fluffy, flavorful rice that cooks up perfectly. The high-quality grains are quick, easy, mess-free and ready in 10 minutes, so you can enjoy hassle-free dishes such as Successful Crab and Rice Cakes.
These crispy crab cakes come together easily and are served with a zesty, homemade aioli that tastes just like you're on the coast. If you're new to making crab cakes, it's simpler than it may seem – just cook rice beforehand so it can cool then mix in beaten eggs, seafood and seasonings. Refrigerating and resting the mixture helps it hold together before frying to a mouthwatering golden brown for a delicious appetizer, snack or side dish.
Visit SuccessRice.com to find more springtime meal ideas.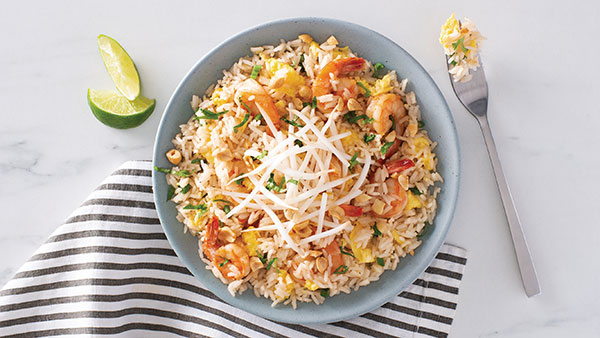 Prep time: 15 minutes
Cook time: 10 minutes
Servings: 4
1 bag Success Jasmine Rice
3 tablespoons light brown sugar
2 tablespoons fish sauce
2 tablespoons lime juice
2 tablespoons soy sauce
1 tablespoon chili garlic sauce
2 tablespoons canola oil, divided
1 egg, lightly beaten
1 pound medium shrimp, peeled and deveined
1 tablespoon minced garlic
3 green onions, thinly sliced
1 cup bean sprouts
1/4 cup fresh cilantro leaves, chopped
2 tablespoons dry roasted peanuts, chopped
4 lime wedges
Prepare rice according to package directions. Set aside.
In small bowl, combine brown sugar, fish sauce, lime juice, soy sauce and chili garlic sauce. Set aside.
In large wok or skillet over high heat, heat 1/2 tablespoon oil. Quickly scramble egg. Remove from pan and reserve.
Add remaining oil to wok over high heat. Add shrimp and garlic; stir-fry 5 minutes, or until shrimp are cooked. Add reserved sauce and rice; stir-fry 2 minutes. Add green onions and reserved egg; toss to combine.
Divide pad Thai between four bowls. Top each with bean sprouts, cilantro and peanuts. Serve with lime wedges.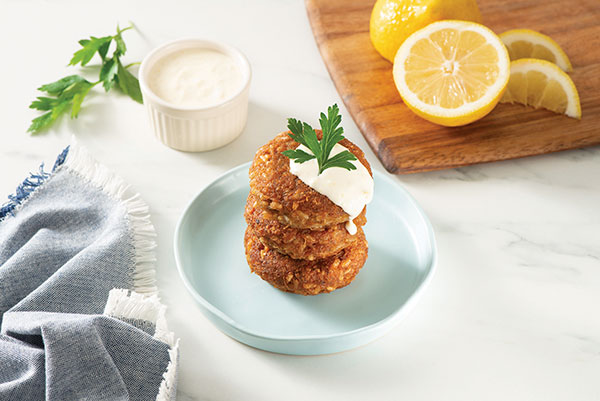 Prep time: 20 minutes
Cook time: 20 minutes
Servings: 4
Crab Cakes:
1 bag Success Brown Rice
2 eggs
1 pound lump crabmeat
2 tablespoons seafood seasoning
2 tablespoons olive oil
Aioli:
1/3 cup mayonnaise
1 teaspoon minced garlic
1 lemon, zest and juice only
lemon wedges (optional)
To make crab cakes: Prepare rice according to package directions. Allow to cool.
In medium bowl, beat eggs lightly. Stir in rice, crabmeat and seafood seasoning; mix well. Refrigerate 5 minutes. Shape mixture into eight patties.
In large, nonstick skillet over medium heat, heat oil. Working in batches, carefully place patties in skillet. Cook 5 minutes on each side, or until golden brown. Transfer to paper towel-lined plate.
To make aioli: Stir together mayonnaise, garlic, lemon zest and lemon juice.
Serve aioli with crab cakes and garnish with lemon wedges, if desired.


SOURCE:
Success Rice