5 health tips to help you succeed in the New Year

Photo courtesy of iStock
(Family Features) The new year brings a time to reassess health habits. New Year's goals and resolutions are often focused on weight loss or exercise. Although these are important indicators of health and happiness for many people, maintaining overall health is important, too.
Registered dietitian, author and nutrition consultant Manuel Villacorta offers these tips to start the new year with a healthy routine: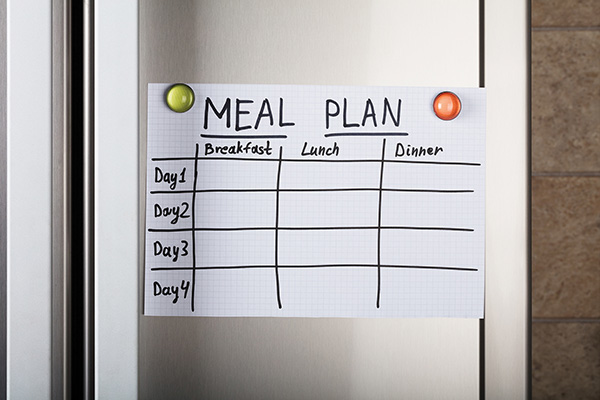 Photo courtesy of iStock
Create a Meal Plan You'll Want to Eat
For well-balanced meals, think ahead and plan a weekly menu that matches your taste preferences to stay interested. When you feel like you're on a diet or being forced to eat something, you're more likely to stop following the plan. It's helpful to make something to enjoy together with family or friends and make sticking to a meal plan easier. Manuel suggests:
Making shopping lists to stay organized
Checking your cupboards to avoid overbuying and waste
Scheduling a day of the week to shop
This Ground Chicken and Sweet Potato Skillet is an easy meal plan starter.

(Click image for more information)

Fill in Dietary Gaps with Flavanol Supplements
A balanced diet is key to overall health, including your heart and brain health. In fact, the Academy of Nutrition and Dietetics released a first-of-its-kind recommendation to eat 400-600 milligrams of flavanols daily to support cardiometabolic health. Flavanols are bioactive compounds found in plant-based foods like cocoa, tea, apples and berries; however, levels can vary across foods, and it can be difficult to get everything you need from food alone.
A flavanol supplement like CocoaVia™ can help fill dietary gaps when you can't meet the recommendations with food alone. The flavanols in CocoaVia are clinically proven to promote cardiovascular and brain health for the long-term, supporting a strong heart and better memory.* Each Cardio Health product serving provides 500 milligrams of cocoa flavanols in two capsules or one powder scoop. Additionally, Memory+ – containing 750 milligrams of cocoa flavanols per three-capsule serving – is ConsumerLab.com's Overall Top Pick for cocoa products with the highest concentration of flavanols. Only CocoaVia is made with Cocoapro™ cocoa extract, the most concentrated and clinically proven flavanol extract ingredient on the market.
Try adding CocoaVia capsules to your routine or a scoop of Cardio Health powder to smoothies, coffee or this Cocoa Blueberry Smoothie Bowl. Learn more at CocoaVia.com.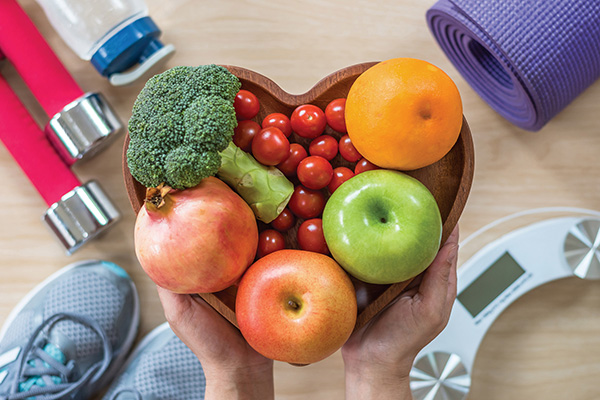 Photo courtesy of iStock
Fuel for Energy
Not having enough energy can impact performance at work and the gym. What you eat can impact your energy levels. Manuel suggests eating every 3-4 hours and including all three macronutrients – carbohydrates, protein and fat – at mealtimes.
For example, many people eat salads with greens and protein, but you can bulk them up with broccoli and carrots for a heartier mix. Aim for meals packed with vitamins, minerals and nutrient-dense foods like grains and starchy vegetables that provide energy.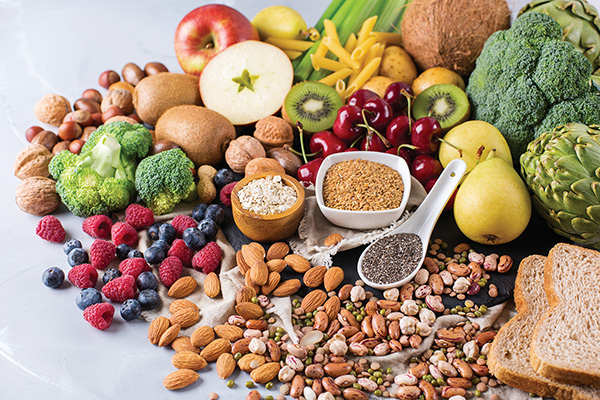 Photo courtesy of iStock
Make Fiber a Focus
Fiber is a nutrient often overlooked. Soluble fiber helps maintain glucose levels, which are important for your brain to function at its best. Oats, beans and avocados are all good sources of soluble fiber. Including fruits, vegetables, nuts, seeds and whole grains can increase your fiber intake and benefit your gut health.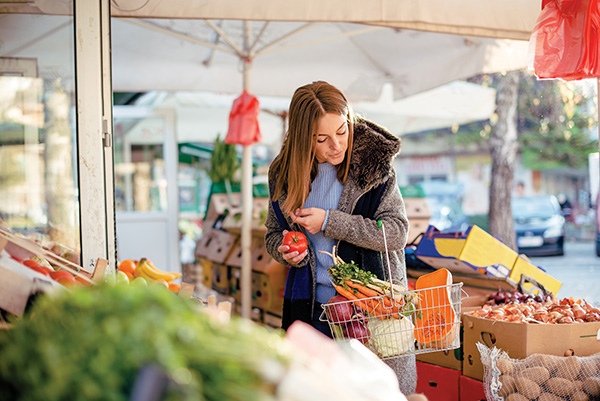 Photo courtesy of iStock
Be Strategic About Stocking Your Kitchen
Making several weekly grocery trips is time consuming and better spent on things like physical activity. Try strategies to get most of what you need in the fewest trips possible like buying bulk beans, grains and pasta. Remember, not everything has to be fresh. Frozen and canned produce are often stored at their peak freshness to offer many of the same nutrients. Choose low-sodium, canned options when possible and rinse before eating.
*These statements have not been evaluated by the Food and Drug Administration. These products are not intended to diagnose, treat, cure or prevent any disease.


SOURCE:
CocoaVia
Steps to help you take control of your asthma
(Family Features) Did you know that asthma affects 1 in 13 people in the United States (U.S.)? Asthma is a long-term condition that can make it harder for you to breathe because the airways of your lungs become inflamed and narrow. If you have the disease – or think you do – don't tough it out. While there's no cure for asthma, it can usually be managed by taking a few key steps that can help you live a full and active life.
Here are some important facts to know first:
Asthma affects some communities more than others. Black people and American Indian/Alaska Native people have the highest asthma rates of any racial or ethnic group, according to the Centers for Disease Control and Prevention (CDC). In fact, Black people are over 40% more likely to have asthma than white people.
Asthma rates vary within some communities. For example, Puerto Rican Americans have twice the asthma rate of the overall U.S. Hispanic/Latino population.
Some groups are more likely to have serious consequences from asthma. The CDC found Black people are almost four times more likelyto be hospitalized because of their asthma than white people.
Almost twice as many women as men have asthma.
Talk to a health care provider. You can work with a health care provider to set up an asthma action plan. This plan explains how to manage your asthma, what medicines to take and when and what to do if your symptoms get worse. It also tells you what to do in an emergency.
Know and track your asthma symptoms. Are you experiencing symptoms such as coughing, wheezing, chest tightness or shortness of breath? Tell a health care provider about them and make sure to keep track of any changes. That way you and the provider can know if your treatment plan is working.

Identify and manage your triggers. Some common asthma triggers include dust, mold, pollen, pests like cockroaches or rodents and pet hair. The asthma action plan can help you figure out what triggers make your asthma worse and how to manage them.
Avoid cigarette smoke. If you smoke, talk to a health care provider about ways to help you quit. If you have loved ones who smoke, ask them to quit. Do your best to avoid smoke in shared indoor spaces, including your home and car.
Asthma doesn't have to stop you from leading a full and active life. Find out more about asthma and how to manage it from NHLBI's Learn More Breathe Better® program at nhlbi.nih.gov/breathebetter.

Photo courtesy of Getty Images
Stress-free steps toward self-care
(Family Features) Over the last few years, self-care has taken on heightened importance for moms across the country.
That is why Mrs. T's Pierogies is partnering with actress, entrepreneur and mom JoAnna Garcia Swisher for its "All-Star Moms" campaign to spotlight the importance of finding ways to recharge and help these real-life superheroes prioritize me-time.
Simplifying self-care for All-Star Moms everywhere can be as easy as designating a "recharging room" in the home, which offers a personal space to reset and relax. When creating your recharging room, keep these tips from Garcia Swisher in mind:
Balance Beautiful with Functional: Find hosting staples like cutting boards, utensils and napkins that match the vibe of your personal space so the area can double as an entertaining space.
Keep it Easy to Clean: Choose furniture and decor that can handle a little mess from snacks, like Mrs. T's Mini Pierogies and your favorite dip, which are perfect for enjoying while binge-watching favorite shows.
Add a Personal Touch: Showcase a piece that tells a story, like a favorite embroidered pillow, piece of meaningful jewelry or framed photo of an amazing memory.
Bring In Something Cozy: Add cozy touches like a blanket, fluffy pillow or favorite slippers for something comfortable.
Make a Statement: Let your inner designer shine by taking a chance on something bold that represents a part of your personality you don't normally indulge.
Plan an Anchor Piece: This item is the foundation for everything, such as a vintage armchair, comfy couch or storage piece that tells a story. Choose this item first then build around it.
Moms can also prioritize self-care by whipping up an easy-to-make recipe, like these Margherita Pizza Pierogy Skewers, for themselves, a gathering of friends or an afternoon family snack. Pasta pockets filled with creamy mashed potatoes, cheesy goodness and other big, bold flavors, Mrs. T's Pierogies are simple to prepare. This means more time for moms to do the stuff they love like unwinding from the day with favorite foods in their recharging spaces.
Visit MrsTsPierogies.com for more recipe inspiration.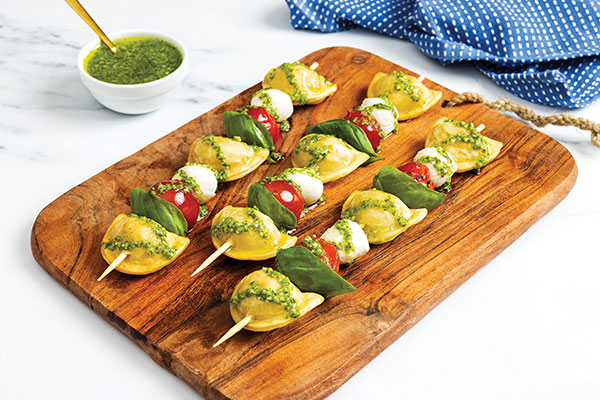 Margherita Pizza Pierogy Skewers
Prep time: 10 minutes
Total time: 35 minutes
Servings: 9
Pizza Skewers:
1 box (12.8 ounces) Mrs. T's Mini Classic Cheddar Pierogies
3 cups cherry tomatoes
2 tablespoons olive oil, plus additional for brushing pierogies, divided
1 teaspoon salt
1/2 teaspoon ground black pepper
1/2 teaspoon oregano
1-2 cups mozzarella balls (18 total)
fresh basil leaves
bamboo skewers (10 inches)
Fresh Pesto:
2 cups fresh basil
2 garlic cloves, peeled
1/2 cup olive oil
1/4 cup pine nuts
1/4 grated Parmesan cheese
salt, to taste
ground black pepper, to taste
Preheat air fryer to 400 F.
To make pizza skewers: In small bowl, combine cherry tomatoes, olive oil, salt, ground black pepper and oregano; toss to coat. Transfer tomatoes to air fryer tray or basket. Cook in air fryer 10 minutes, or until tomatoes are slightly charred; remove and set aside.
Lay pierogies on same tray or basket. Make sure not to overlap. Lightly brush each side with olive oil. Cook about 12 minutes, or until golden brown and crispy. Flip halfway through cooking.
To make pesto: In food processor, process basil; garlic; olive oil; pine nuts; Parmesan cheese; salt, to taste; and pepper, to taste, until smooth. (If preferred, use store-bought pesto.)
Add one pierogy to bamboo skewer followed by one tomato, one mozzarella ball and one basil leaf. Repeat with ingredients until each skewer is filled. Drizzle with pesto.


SOURCE:
Mrs. T's Pierogies
Dietitian-approved ways to add nutrition to your diet for sustained energy
(Family Features) Nutrition plays a key role in overall health and can positively affect everything from mood to energy levels. When thinking about ways to fuel busy days that will help you feel fuller, longer, look to clean, quality protein, which isn't just good for muscle growth and repair but also plays an integral part in overall health.
In fact, protein helps keep bones strong, supports your immune system, fuels metabolism to sustain energy, curbs cravings, distributes nutrients throughout your body and more.
If you're looking for ways to optimize your nutrition intake, it's important to know the U.S. Department of Health and Human Services' Dietary Guidelines for Americans recommends the average person consume 10-35% of their daily calories from protein. Some changes like replacing cereal with protein-rich foods like eggs, snacking on healthy fats like nuts or fibrous veggies and fruits, or starting meals by eating the protein first can help set you on the right path.
In honor of National Nutrition Month, consider these bite-sized tips from nutrition expert Steph Grasso, a registered dietitian nutritionist (RDN), social media influencer and member of the Orgain Nutrition Advisory Board, to help incorporate more quality nutrition into your diet in convenient, delicious ways and keep you feeling fuller, longer:
Choose nutritious, filling snacks. As part of your preparation for the week ahead, meal prep refrigerated snack containers featuring nuts, sliced cheese, veggies and a fun dip, like hummus. Grab-and-go fuel is imperative to creating balanced eating habits when life gets crazy. Another convenient solution, a high-quality nutrition shake can serve as a delicious option on jam-packed days.
Maximize nutrition when enjoying sweets. If you have a sweet tooth, adding a scoop of high-quality protein powder to baked goods can be a simple way to sneak more protein into your diet. For example, Grasso recommends adding unsweetened Orgain Plant-based protein powder to these High-Protein Pumpkin Pancakes. With 21 grams of vegan protein and an excellent source of iron with 6 milligrams per serving, organic protein powder is non-GMO and made without added sugar and artificial sweeteners.
Have frozen veggies on hand. Frozen fruits and vegetables are just as nutritious and delicious as their fresh counterparts and often more affordable and convenient. They are typically picked and frozen at the peak of ripeness when they are most nutrient-dense. They are prepped and ready to go, making meal preparation fast and easy. An ideal accompaniment to your choice of protein and grain, this Frozen Veggie Side Dish includes Greek yogurt and cheese for an added protein punch.
Find more tips and protein-packed recipes at Orgain.com.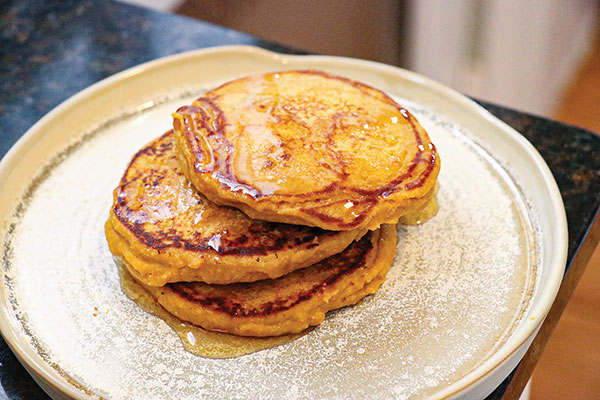 High-Protein Pumpkin Pancakes
Recipe courtesy of Steph Grasso on behalf of Orgain
2 cups oats
1/2 cup cottage cheese
1/3 cup pumpkin
1 teaspoon vanilla extract
2 egg whites
nonstick cooking spray
berries, for topping (optional)
bananas, for topping (optional)
nut butter, for topping (optional)
syrup, for topping (optional)
In bowl, use blender to blend oats, cottage cheese, pumpkin, protein powder, vanilla and egg whites.
Spray pan over medium heat with nonstick cooking spray.
Use 1/3 cup measuring cup to scoop batter into hot pan one scoop at a time.
Flip pancake once pan-side is lightly browned. Remove from pan once both sides are cooked. Repeat with remaining batter.
Stack pancakes and top with berries, bananas, nut butter and syrup, if desired.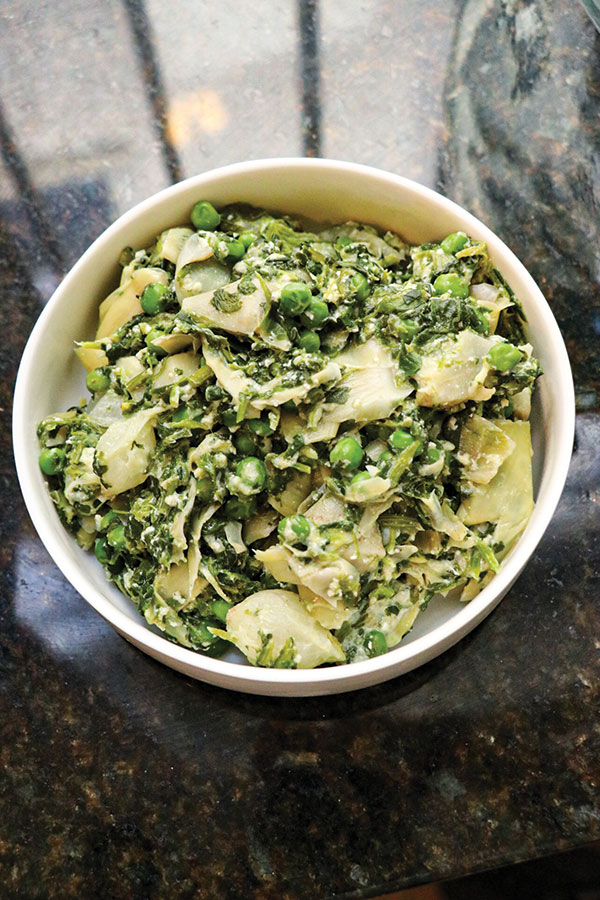 Frozen Veggie Side Dish
Recipe courtesy of Steph Grasso on behalf of Orgain
1/2 bag (14 ounces) frozen white pearl onions
1 box (8 ounces) frozen quartered artichoke hearts
1 box (10 ounces) frozen chopped spinach
salt, to taste
pepper, to taste
1/2 cup frozen sweet peas
1/4 cup heavy whipping cream (optional)
1/4 cup 2% plain Greek yogurt
1/4 cup grated Parmesan cheese
Prepare frozen white pearl onions, artichoke hearts and spinach according to package instructions.
In pan over medium heat, saute onions and artichoke hearts until tender. Season with salt and pepper, to taste.
Add spinach, frozen sweet peas, heavy whipping cream, Greek yogurt and Parmesan cheese. Mix until cheese is melted, and peas are soft.
Serve with protein and grain of choice, if desired.


SOURCE:
Orgain