Lambert enters the hall of fame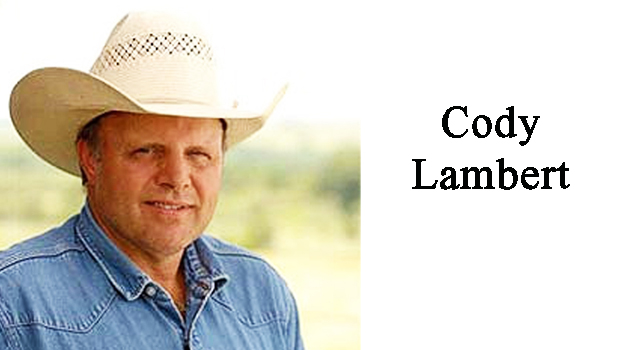 Cody Lambert, a pioneering figure in rodeo, was inducted into the Bull Riding Hall of Fame during the 9th annual induction ceremony and reunion on May 20 in the Fort Worth Stockyards.
The Bowie cowboy was part of the class that includes Cody Snyder, Dickey Cox, Kenny Wilcox, Rickey Lindsey, Rick Chatman, John Gloor, R.C. Bales, Bernis Johnson, Ronnie Bowman and bull O18 Cowtown.
The Bull Riding Hall of Fame is located at Cowtown Coliseum in Fort Worth. Its goal is to honor all of the bull riding champions, as well as preserve the history of bull riding, housing inductee exhibits, accomplishments, photos, videos and personal effects. It has four categories: Bull riders, bull fighters, bulls and legends.
Lambert makes his home outside of Bowie with his wife, Leanne. They met on the circuit as she was a barrel racer and they married in May 1982. They welcome son Riley four years later.
He grew up in the rodeo with two grandfathers who competed, so it was no surprise when he fell in love with the sport. His father was a successful racehorse jockey winning the first All American Futurity and he went on to be a top trainer.
Lambert began bronc riding at the high school level, before attending Sul Ross University where he won the Men's All Around at the 1982 National Collegiate Rodeo Association Finals. In a March 2021 interview in the North Texas Farm and Ranch, he recalls when he went professional the only two events that made sense were saddle bronc riding and bull riding.
He qualified to compete in the National Finals Rodeo in saddle bronc riding in 1981, 1990 and 1991. in bull riding he would make an appearance in the finals in 1985, 1986, 1988, 1989 and 1991-1993. He also became a Texas Circuit Finals Champion twice in saddle bronc, twice in bulls and three years as All Around.
"Looking back on it, I don't know that bull riding was my best event. I think I worked a lot harder at the bull riding It was a different kind of challenge, so I think I put more into it," Lambert told NTFR.
To read the full story, pick up a copy of the mid-week edition of the Bowie News.
Prairie Valley's Neugebauer signs to SCK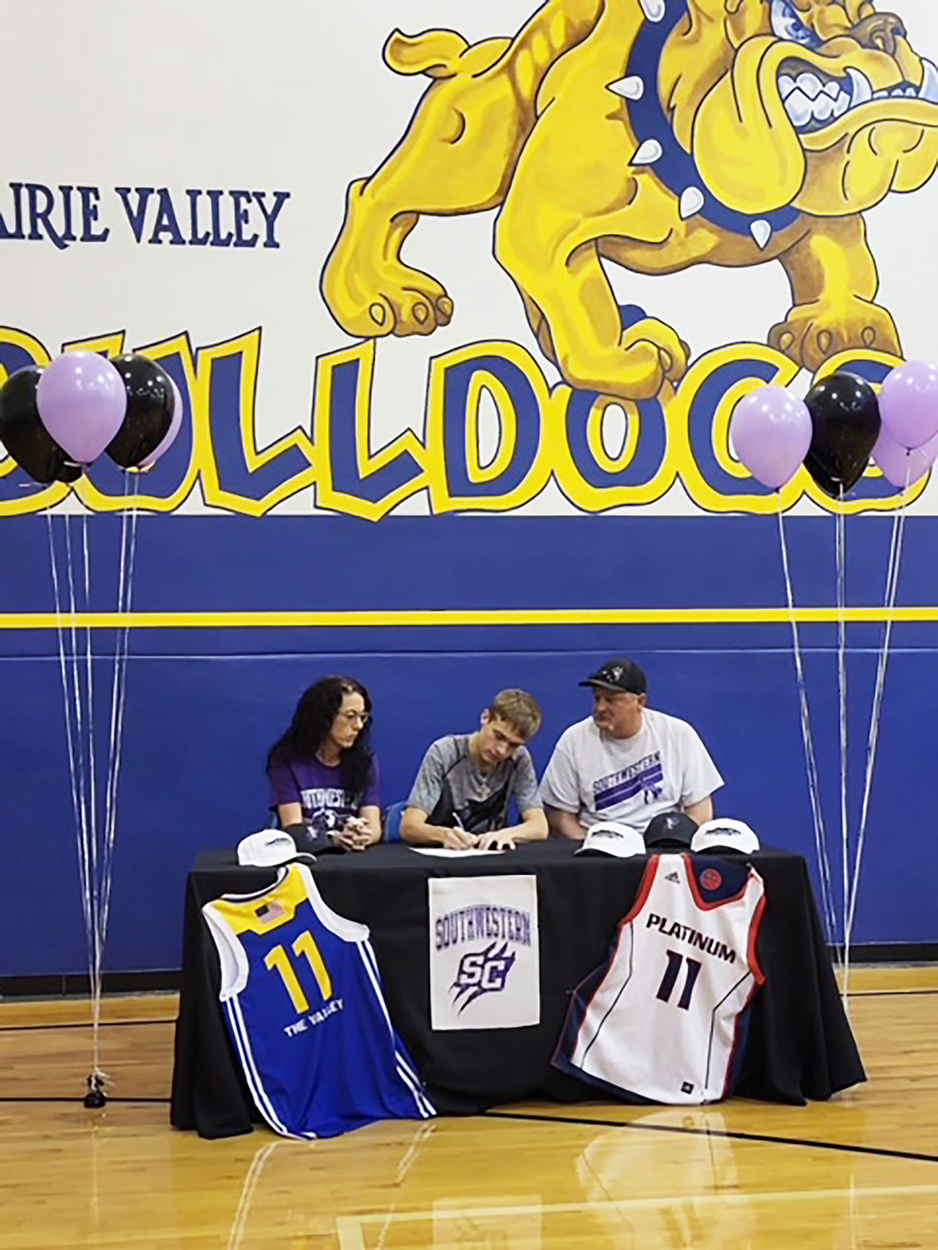 Dale Neugebauer, a senior for Prairie Valley High School, signed his National Letter of Intent on Nov. 26 in front of family, friends, current and past coaches.
The son of Anne and Jason Neugebauer, Dale has earned both merit and athletic scholarships to the basketball program at Southwestern College in Winfield, KS where he will major in criminal justice.
He will play for Coach Matt O'Brien whom also nominated Dale to become a PhD Hoops member of team USA for the Paris World Games in Paris, France in the summer of 2024.
To read the full story, pick up a copy of the mid-week edition of the Bowie News.
Saint Jo athletic director retiring at end of the year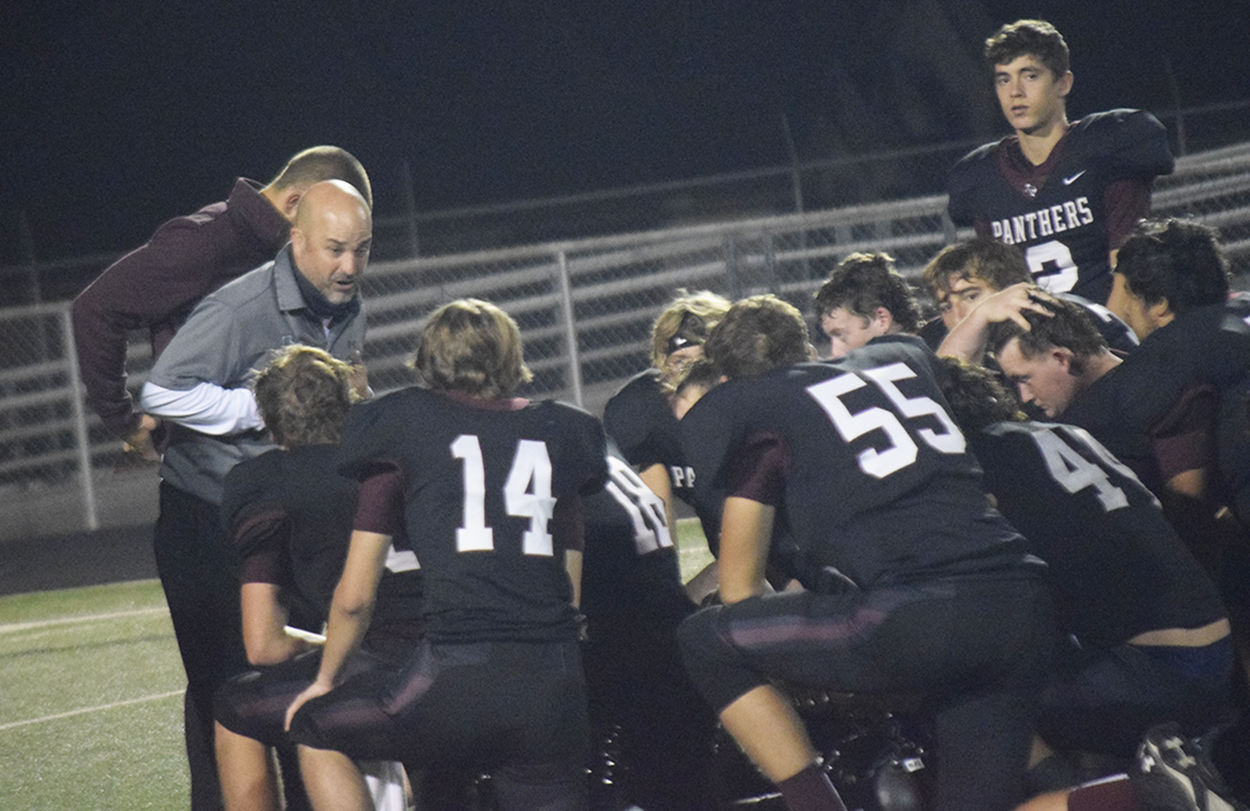 After an illustrious 30-year journey in education and coaching, Saint Jo Athletic Director and head football Coach Mark Stevens is preparing to bid farewell as he enters retirement at the conclusion of the 2024 school year.
For the past five years, Coach Stevens has seamlessly worn the dual hats of athletic director and head coach at Saint Jo ISD, leaving an enduring impact on the district.
During his tenure as the head football coach, Coach Stevens steered the Panthers to a remarkable 44-15 record and an impressive streak of five consecutive playoff appearances. His leadership culminated in three district championships, three bi-district championships, and a notable achievement in 2019 when his football team reached the regional quarterfinals.
As the regional director for the Texas Six Man Coaches Association from 2021 to 2023, Coach Stevens further solidified his presence in the coaching community. In 2022, he had the honor of coaching the Division 1 East All-Star Team in the Texas Six-Man Coaches Association all-star game.
In his role as athletic director, Stevens orchestrated a highly successful total sports program at Saint Jo. In the 2022-2023 school year, every boys' and girls' sports program under his oversight advanced to the postseason, reflecting his commitment to excellence.
Beyond the football field, Stevens has lent his coaching expertise to baseball, junior high basketball and track. He has also been a dedicated educator, teaching high school math and elementary PE.
Prior to his time at Saint Jo, Stevens spent seven years as the offensive/defensive coordinator in Muenster, amassing an impressive record of 83-11. His accomplishments include serving as the offensive coordinator for the 2017 2A Division 2 State Champions and the 2015 2A Division 2 State semifinalists.
Stevens embarked on his coaching journey in Goliad, TX, and has made significant contributions in Karnes City, Taft, Van Vleck, Louise and Era.
Now, as he approaches retirement, Stevens looks forward to dedicating more time to his family, especially his grandson Grayson Mark. His legacy of excellence and dedication will undoubtedly endure in the hearts of those he has coached and mentored throughout his remarkable career.
To read the full story, pick up a copy of the mid-week edition of the Bowie News.
Volleyball all-district lists released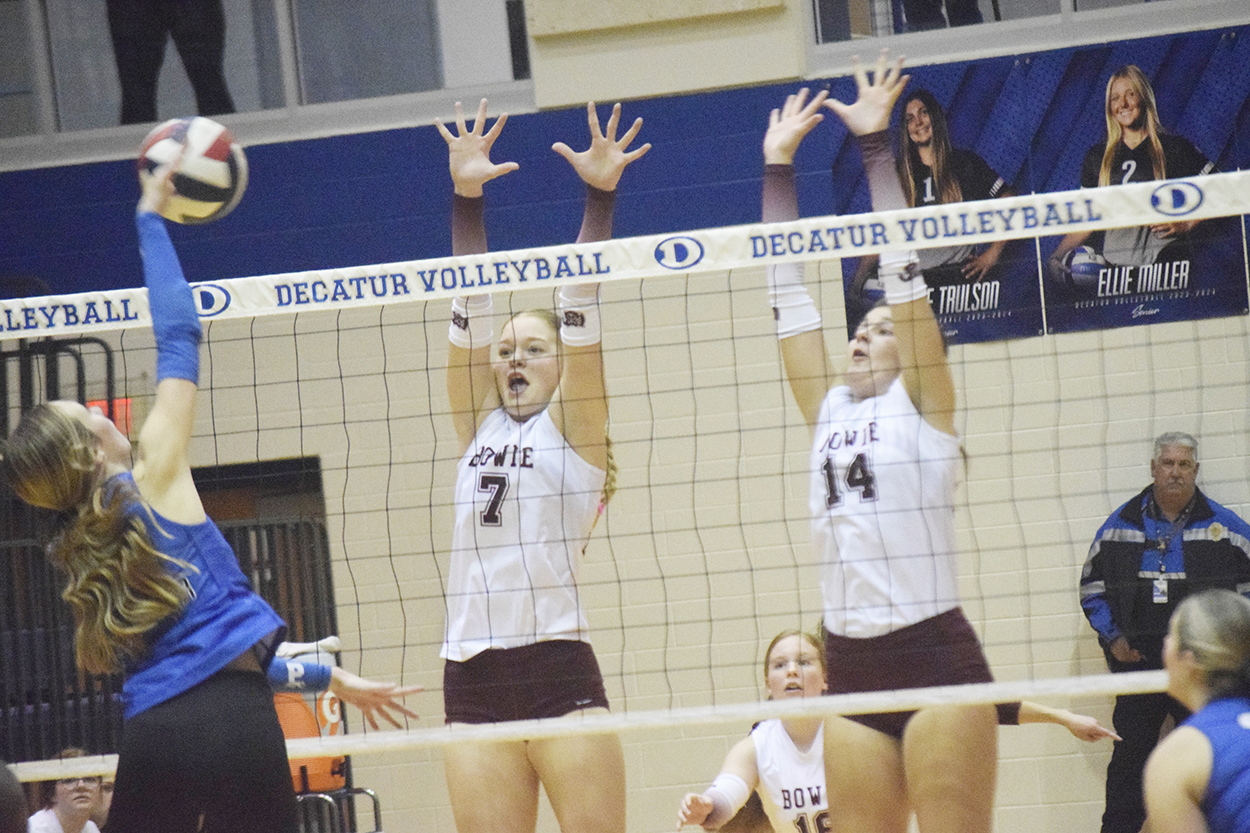 With the 2023 volleyball season in the rearview mirror, the last bit of news are the all-district lists that honor players play both on and off the court.
The Bowie Lady Rabbits had two senior front court players, Olivia Gill and Gracie Duke, who both had played on varsity all four years, be named to the all-district first team.
Senior setter Kinley Russell and senior middle-blocker Ziba Robbins were named to the second team list. On the honorable mention team, seniors Melenie Cantu and Allie Parr were named along with sophomore Rhyan Carle.
For Nocona, the defending district champs and regional final runners-up had a lot of superlative awards.
Skyler Smith was named the district's most valuable player for the second straight season. Meg Meekins was co-setter of the year, Graci Brown was the district's co-defensive MVP and Aubree Kleinhans was named the district's libero of the year.
Coach Kara Lucherk was also named the district's coach of the year for the second straight year.
All of the area's 1A teams were in the same district so awards were split between them.
Saint Jo won the district title for the second straight year and were represented well.
Taylor Patrick was named the district MVP while Krista Reeves was the defensive MVP and Aubrey Morman was named blocker of the year.
First team members included Maxey Johnson, Payzlie Cervantes and Cara Vogel. Second team members were Aliyah Vasquez and Kamron Skidmore while Reagan Wilson was named to the honorable mention team.
Prairie Valley finished second and had a couple of players earn superlative awards. Linzie Priddy was named the district's offensive MVP while Renee Stout was co-setter of the year. Coach Seth Stephens also was named the district's coach of the year.
First team selections for the Lady Bulldogs included Kailie Cearley and Natalee Young. Second team selections were Kasi Phillips and Kennedy Stone.
Forestburg finished third in the district and had one player who earned a superlative award. Alli Cisneros was libero of the year.
Lili Cisneros was named the district's first team while Reagan and Logan Ladewig were named the district's second team. Honorable mention went to Justynne Roller and Madisen Deason for the Lady Horns.
Gold-Burg had Ollie Gaston earn the district's co-setter of the year. Jimenia Garcia was a first team all-district selection. Jasmine Rojas earned second team honors.
Alyson Rojas, Hallie Nelson, Raigen Hilton and Lexie Eaton were given honorable mention from Gold-Burg.
Bellevue had Tristan Shook earn the district's newcomer of the year. First team selection went to Mary Grace Broussard. Brittany Gill and Brylie Hager were named to the district's second team.
Honorable mention selections for the Lady Eagles include Callie Martin, Selah and Kara Denson.
To see lists for all teams, including academic all-district selections, pick up a copy of the mid-week edition of the Bowie News.