2 hurt, 1 jailed after shooting incident north of Nocona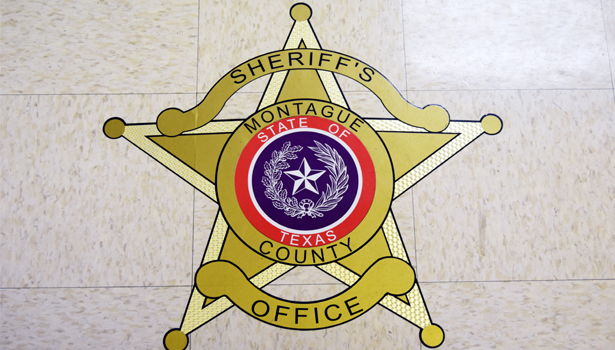 One man was arrested last Friday night following an alleged shooting incident outside Nocona.
Montague County Chief Deputy Jack Lawson said Monday details were still being sorted out since the incident involved a half dozen individuals in four different vehicles.
Deputy Ryan Blackburn responded to the 911 call at 12:25 a.m. Nov. 18 off Farm-to-Market Road 1759 near White and Priddy Road north of Nocona. The caller said they were being chased down the road by several vehicles.
Lawson said the alleged incident occurred in town and involved two guys reportedly fighting over a woman. One vehicle left the scene, and three other vehicles took off chasing it.
"At one point the chasers get the first vehicle to stop. One of the guys chasing reportedly gets out with a deer rifle and puts a round through the back glass of the vehicle being chased. Two people were wounded from shattered glass, but not the bullet," explained Lawson.
Read the full story in the mid-week Bowie News.
Nocona ISD plans bond public forums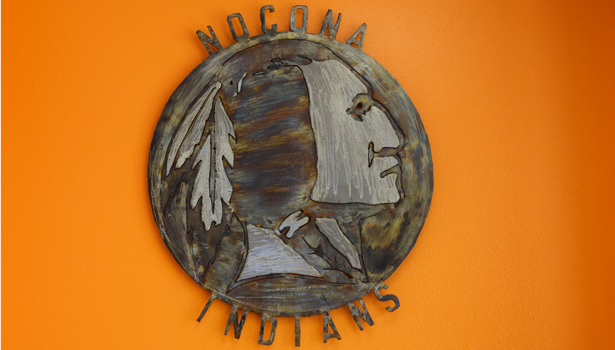 There will be a school bond informational meeting for Nocona Independent School District residents at 5:30 p.m. on Sept. 25 in the high school auditorium.
Superintendent Dr. David Waters said everyone is invited to attend and receive details of the $19 million bond proposal that will go to voters on Nov. 7.
This plan was developed by a facilities committee in conjunction with the board of trustees and includes four projects:
Adding eight classrooms and a storm shelter to the elementary large enough for everyone on campus. Projected cost $3,315,000.
Adding eight classrooms and a storm shelter to the current middle school also large enough for all on that campus. Projected cost $3,298,750.
Remove the 35-year-old portable buildings at NHS and build a new career and technology education and vocational agriculture center with a storm shelter. Projected cost $4,200,000.
Build a stand-alone 1,200-seat competition gym facing the Cottonwood/Grayson intersection. Projected cost $5.7 million.
There have been extensive last-minute discussions on the building locations going back and forth between connecting them with existing buildings or not; however, it was decided to place the buildings on the east side of the 71-year-old high school on what the board called "up on the hill" facing Grayson Street. The architect emphasized that site would handle drainage more effectively and would be less expensive than connecting them.
After these most recent discussions and board input the final drawings will be prepared.
The schedule of public meetings will be as follows:Sept. 23, 10 a.m., Nocona Hills Church Youth Center, Nocona Hills Homeowners Assn.Sept. 25, 5:30 p.m., NHS Auditorium, public.Oct. 2 , 5:30 p.m., Nocona Elementary cafeteria, public.Oct. 2, 6:30 p.m., NES cafeteria, Spanish.Oct. 20, 7 p.m., Nocona Middle School cafeteria, public.
Preliminary work on Nelson begins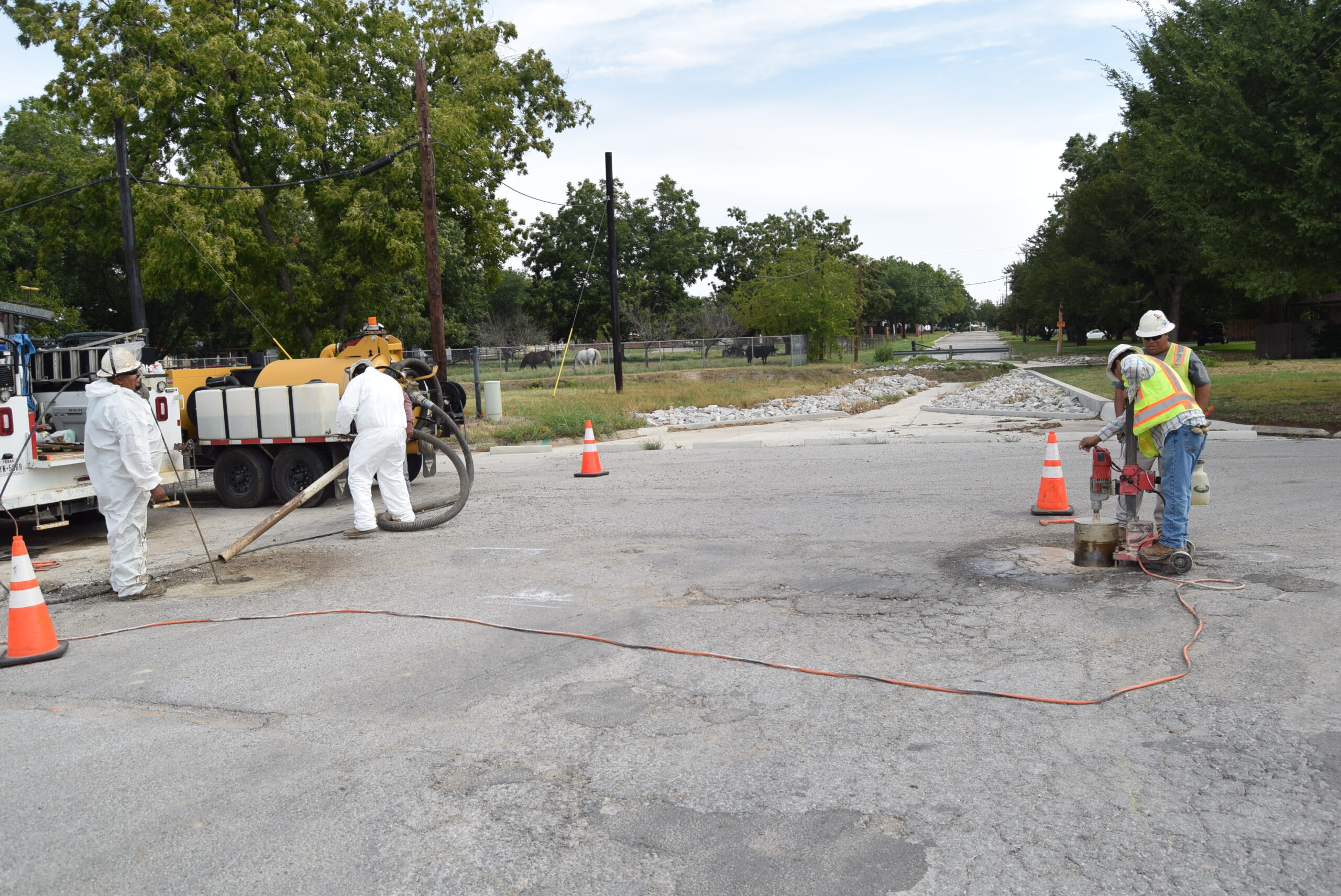 Preliminary work has begun on the Nelson Street drainage project. Utility lines are being spotted and this contractor for Atmos Gas is preparing for the future move of a gas line along Nelson where the new culverts will be installed. A city water and sewer line also will be moved. The project contractor will start Oct. 9 once the city finalizes the certificates of obligation financing this project and a new ambulance. (News photos by Barbara Green)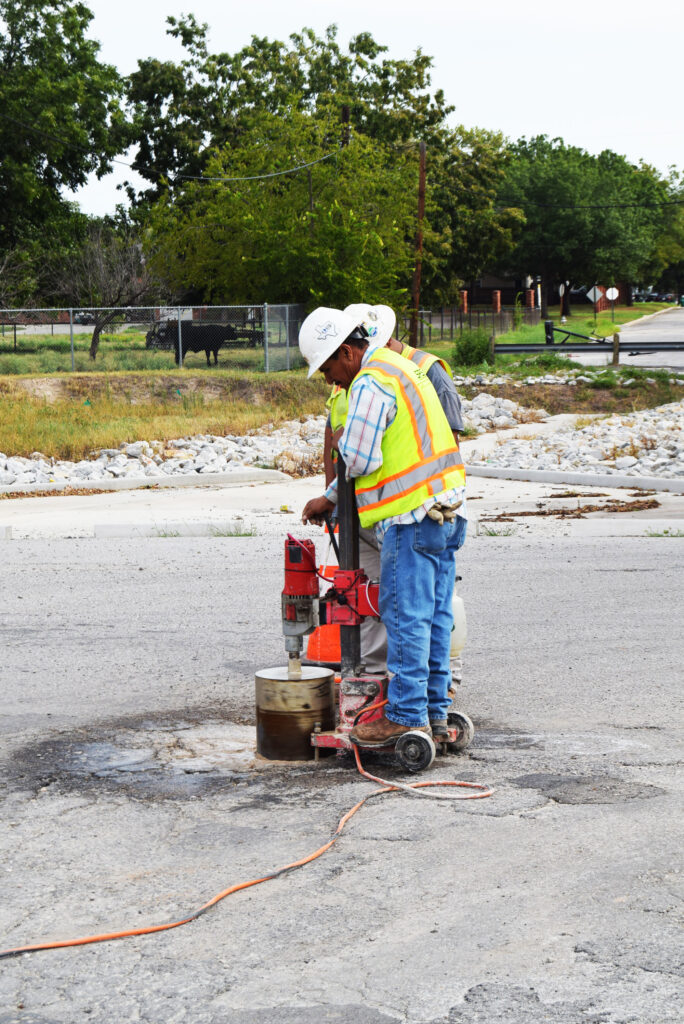 Council facing brief agenda
The Bowie City Council has a brief agenda of business to address when it meets at 6 p.m. on Sept. 25.
The ordinance setting the 2023 tax rate at .5430 cents per $100 in property value will face its second reading.
A budget amendment to close out the 2022-23 fiscal year will be presented, along with the hotel/motel report for the quarter.
Public comments and the consent agenda wrap up the agenda.