Musical Celebration readied at Gold-Burg for Nov. 12
Gold-Burg High School presents a "Musical Celebration" at 7 p.m. on Nov. 12 in the high school gym.
The musical variety show is presented in conjunction with the theater arts department and students from pre-kindergarten through high school seniors. The show is titled "You Can't Stop the Beat," taking the audience through decades of song and dance through the years of rock n roll, country and modern-day musical selections.
Tickets are $5 at the door. The show is directed by Linda Fitzner.
Forestburg Longhorns prepare for homecoming
Forestburg High School celebrates homecoming as they take on Vernon Northside at 7:30 p.m. Friday. Royalty crowning will be pre-game at 7 p.m. Members of the senior court are: (Seated): Natalie Gomez, Yanelly Carranza, Madisen Deason, KK Willett, Justynne Roller and Reagan Ladewig. (Standing): Sophie Bridges, Will Johnson, Nathan Payne, Kayden Dill, Haley Balthrop, Jeremiah Perez, Keagan Sparkman, Dallas Strobl and Savannah Calk. (courtesy photo)
TEA delays A-F accountability ratings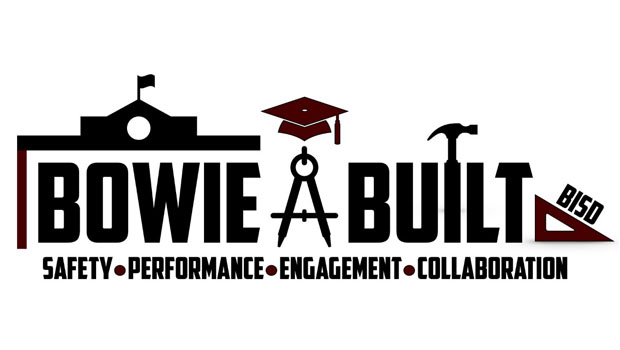 The staff at the Texas Education Agency this past week announced a temporary delay in the release of 2023 A-F accountability ratings for districts and campuses, originally scheduled for Sept. 28.
The A-F system is a tool that evaluates how well districts and campuses help students reach certain learning goals. As prescribed by statute, A-F ratings must balance multiple objectives to ensure a rigorous, transparent, and fair system, and are based on:
A. Achievement – how well all students have learned certain academic content – and
B. Progress – how much all students have gained academically over the course of the year
C. Closing the Gaps – how well schools raise academic performance among certain groups of students.
Lee Ann Farris, assistant superintendent, told the Bowie School Trustees Monday night, the state used 2018-2019 , plus 2020-21 data which was impacted significantly by COVID. Those comparisons were not really "apples to apples," and a lot of schools went down in the ratings.
Read the full story in the mid-week Bowie News.
Nocona Indians celebrate homecoming