Sheriff's deputies investigate UTV theft
CRIME OF THE WEEK June 6, 2018
The Montague County Sheriff's office released the following case for the Crime of the Week for Crime Stoppers.
On May 29, Montague County sheriff's deputies responded to State Highway 59, north of Bowie, for a reported theft of property.
An orange 2006 Kubota utility vehicle was stolen sometime between May 27 and 8 a.m. on May 29.
The vehicle is described as follows: 2006 Kubota UTV, single seat with a silver grill guard on the front with the back half coated with black rubber spray coating. There is a metal screen covering the rear of the cab, it also has a trailer hitch and an after market heater and blower.
Anyone with information about this item or incident is encouraged to call the Montague County Crime Stoppers anonymous tip line at 866-499-8477. If the information helps further the case the caller may be eligible for a reward.
Crime Stoppers seeking board members
Montague County Crime Stoppers has been working for the last two years to assist law enforcement with locating and arresting at-large suspects of crime.
This is accomplished by tips collected through a system which allows callers to relate information while remaining anonymous.
During this time the CS calling system and internet access has been set up, training has been ongoing and funds are coming in to the program. Board officers are in place and will be for the next years.
The board has received continued support from the sheriff's office as well as the other agencies in Montague County.
Now it can be your turn to become involved. Crime Stoppers is actively recruiting residents of the county to be board members.
The Crime Stoppers Board meets monthly in Montague to review business issues, hear a summary of the tips called in and to consider rewards if appropriate.
If you would like to become a part of Crime Stoppers, it is an easy process.
Call the Montague County Sheriff's office at 894-2871. Leave your contact information and someone will call back with details about the board.
Dobyns named to Most Wanted List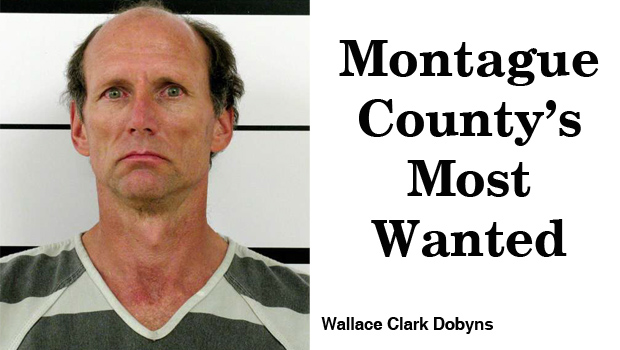 UPDATE- WALLACE DOBYNS WAS ARRESTED BY THE SHERIFF'S OFFICE ON JUNE 19, 2019.
The following alert was issued by the Montague County Sheriff's Department at 11 a.m. on Feb. 20, 2019.
Armed and Dangerous Escape Risk
Dobyns is wanted by the Montague County Sheriff's Office for evading arrest or detention with a motor vehicle and is wanted by Texas pardon and parole for two counts of manufacture delivery of a controlled substance. Dobyns is known to be in possession of firearms. If Dobyns is sighted do
not approach, contact the Montague County Sheriff's Office at (940)894-2871 or Crime Stoppers at (866)499-8477.
ARRESTED Nov. 26 THROUGH A CRIME STOPPER'S TIP/Jessica Bishop sought by sheriff's office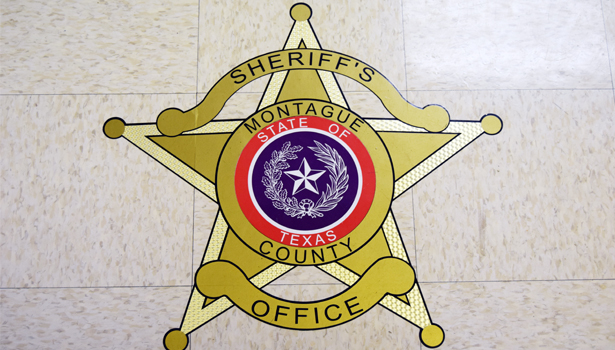 Jessica Bishop, white female, date of birth April 24, 1985, currently has outstanding warrants from Montague County for Fail to Register/Sex Offender and Surety Off Bond / Engaging in Organized Criminal Activity. Any information on the whereabouts of this person, please contact the Montague County Sheriff's Office at (940) 894-2871 or Montague County Crime Stoppers at (866) 499-8477.