Rockin' It – Residents embracing 'nice' rock phenomenon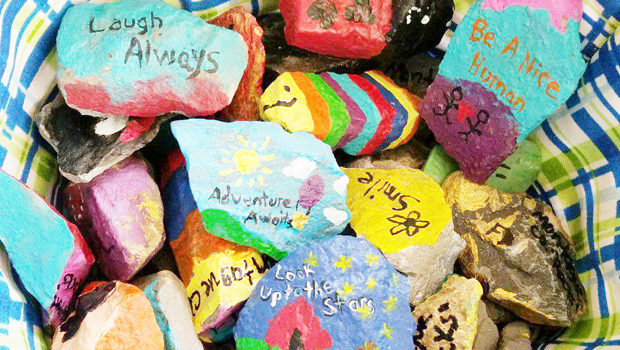 By DANI BLACKBURN
Some look like chickens and some like fire trucks, while others have inspirational messages to brighten someone's day.
These artistic projects are being created on rocks and hidden around the county for others to find as part of a national rock-painting trend that has taken over the county.
According to national organizer's, the activity encourages people to get outside and explore while spreading kindness to unsuspecting recipients. Anyone can decorate rocks with pretty pictures or encouraging messages and hide them in public places in the community.
However, you don't have to paint a rock to go searching. When you find a rock, take a picture, and post it on the county's Facebook page, "Montague Co. Rocks." Then keep it for yourself orhide it for someone else to enjoy.
The trend began with national social media pages like "Kindness Rocks" and "USA Rocks etc."
Montague County's page was created by Lorrie Leonard of Sunset after she noticed a friend's children were finding and posting rocks on a Wise County page.
Read the full feature in the weekend News.
Fantasy of Lights one of biggest ever
The Fantasy of Lights Christmas Parade was one of the largest in the last 15 years. See all the first and second place winning floats in the weekend Bowie News. Congratulations to Bowie Community Development and all its volunteers and helpers who made the festival such a success.
Picture above first place winner Sister Act Connection.
Tales 'N' Trails offering engraved bricks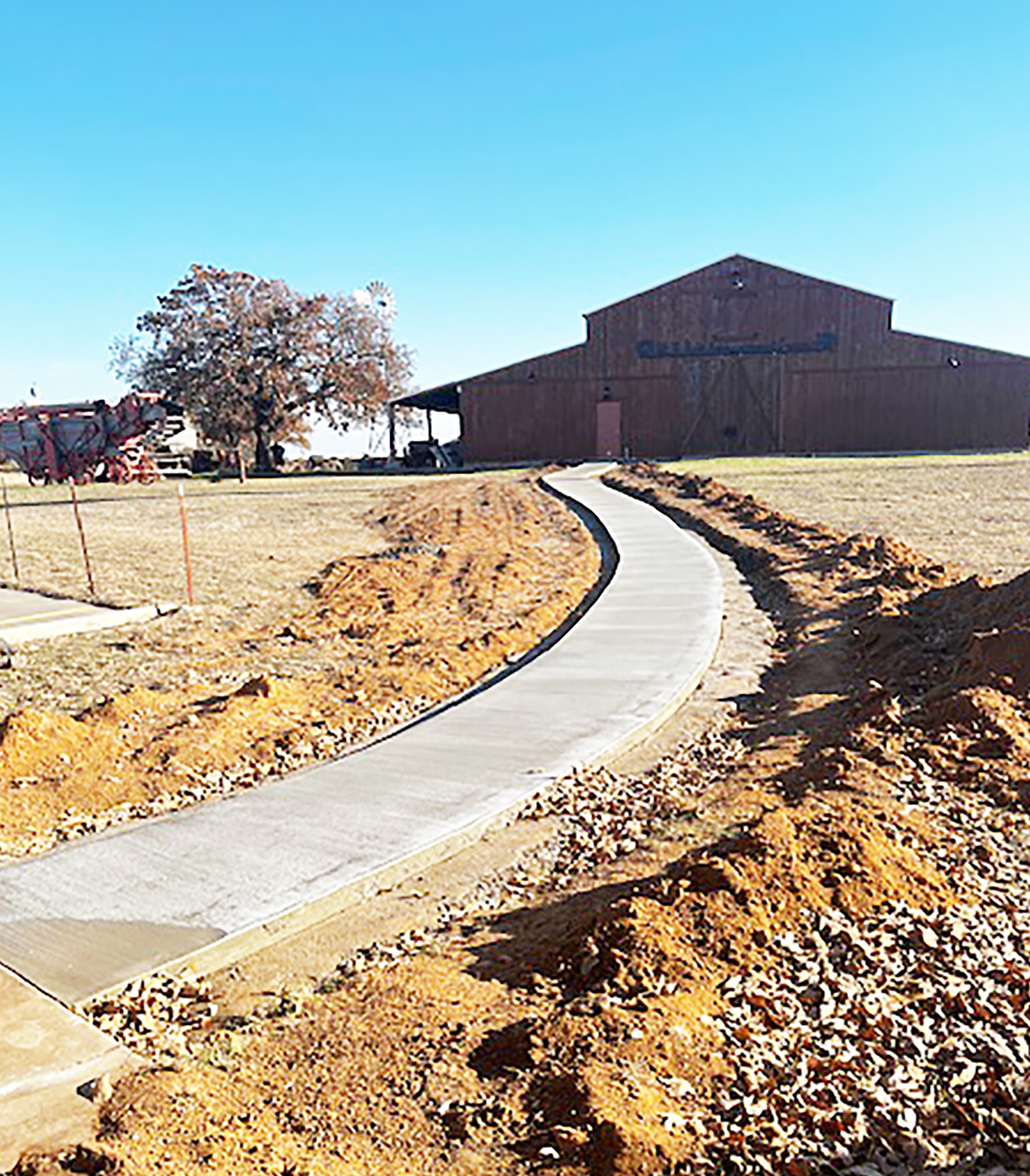 Tales 'N' Trails Museum is offering the opportunity to purchase a personalized, engraved paving brick that will be part of a permanent walkway at the museum. Anyone may purchase a brick to support the museum while leaving a lasting mark. Bricks may honor a loved one, be in memory of a family member, celebrate a special occasion or promote a business or a worthy cause. The cost of a brick is $50 with three lines available with up to 21 letters or spaces per line. Make checks payable to Tales 'N' Trails Museum, 1522 E. Highway 82, Nocona, TX 76255. NellAnn McBroom, TNT curator, said the response has been great for the bricks. Bricks from downtown Nocona will line the walkway that leads to the outside exhibits at the museum's back entry and the engraved bricks will go in a special area in the sidewalk."They would make a great Christmas presents and we have gift certificates you can put in a card. The Nocona High Class of 1975 has purchased one for each of its members and challenged the other classes to do the same. The Classes of 1976 and 1978 have taken the challenge," explained McBroom. The brick forms are at talesandtrails.org or the TNT Facebook page.
Return you Bowie Chamber director ballots
Ballots for the three vacancies for the Bowie Chamber of Commerce Board of Directors are due on Dec. 11.
Membership Director Debbie Herriage reminds members to submit their ballots that went out in email. The election will select three of the possibly 15 members of the board. The directors serve a three-year term.
The ballot contains three candidates and a place for a write-in nomination. Those on the ballot are Diane Romine, Texas Landmark Realtors, Elaine Kunkleman, Wise Street Mercantile and Suite and Kory Hooks, Kory Hooks Auto Group.
Drops ballots off at the office 101 E. Pecan or return by email.