Forest Service says potential high for wildfire outbreak today
COLLEGE STATION, Texas – Significant fire activity is forecast for Thursday, March 17 due to extremely critical fire weather conditions along and west of the I-35 corridor including Gainesville, Fort Worth, Wichita Falls, Abilene, Austin, San Antonio and Del Rio regions.
High winds with low humidity moving across dry grass fuel may result in wildfires highly resistant to control. Evacuations have been common under these conditions.
This significant fire protentional brings likelihood to a Southern Plains Wildfire Outbreak. This rare, high impact wildfire phenomenon is similar to Santa Ana winds and can impact parts of Texas, Oklahoma and Kansas.
"Texas A&M Forest Service has been monitoring the fire environment and increased wildfire activity this week," said Wes Moorehead, Texas A&M Forest Service Fire Chief. "The potential for significant, large wildfires has developed for Thursday, March 17. Wildfires that ignite under these forecast conditions are highly resistant to firefighters' suppression efforts and pose a threat to public safety. We encourage residents to be cautious tomorrow, be prepared and listen to warnings from local officials."
Texans are encouraged to make evacuation preparations in advance of the expected wildfire activity this weekend.
Prepare multiple evacuation routes in case one is compromised by heavy smoke.
Assemble a go-kit that can be grabbed easily and includes the following items:
Supplies for both people and pets. Assemble a go-kit that can be grabbed easily and includes the following items:
Prescription medications or other necessary medical equipment.
Papers and important documents such as insurance and identification documents.
Personal needs including food, water, clothing, money and a first aid kit.
Priceless items such as photos, family heirlooms and any other irreplaceable or valuable items.
Listen to local officials and, if necessary, evacuate early to get yourself out of harm's way.

Stay wildfire aware. If a wildfire is spotted, immediately contact local authorities. A quick response can help save lives and property.
Commissioner to meet Dec. 11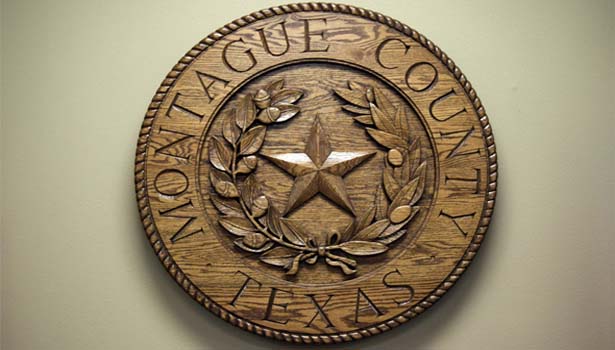 The Montague County Commissioner's Court will meet at 9 a.m. on Dec. 11 in the courthouse annex.
A joint election agreement with the Democratic and Republican Party Primaries will be presented for the March 2024 elections.
The memorandum of understanding with the Helen Farabee Centers and Montague County Jail for psychological evaluation of law enforcement officers will be reviewed.
The court will approve the Genesis eBonds licensing and service provider agreement with GenCore Candeo, Ltd dba The Genesis Group.
A pair of preliminary plats round out the agenda for lots 1-83 in Red Oak Hills Subdivision 322.99 acres in precinct four and tracts 2A and 2B in the Thirteen Subdivision 13.01 acres also in precinct four.
Council vacancy draws 5 prospects
Members of the Bowie City Council will consider naming one of five applicants to fill the vacancy in precinct one-north ward when they met at 6 p.m. on Dec. 11.
The opening came last month when Laura Sproles resigned her seat due to a move into another precinct. There is one year remaining on the two-year term for the precinct one council position.
As of Friday those who have submitted their application were Tawni J. Jones, David Love, TJay McEwen, Phillip Warren and Valerie Thomerson.
Jones lists herself as an entrepreneur on the application and she has lived in the precinct 6.5 years. Love lists his occupation in sales with 22 years in the precinct. TJay McEwen is a bank manager at Wellington State Bank and has lived in the precinct eight years.
Warren is a lease operator and has lived in the precinct just over 14 years. Thomerson is retired and lived in her precinct three years. If the council makes a selection the new councilor will be sworn-in that night.
Two Bowie Public Library board members also will be appointed: Karen Milchanowski and Lua Brown, both reappointments and Jessica Burris, new member.
Read the full story in the weekend Bowie News.
TWDB finally gives go-ahead on sewer project
Government moves at a snail's pace, but the City of Bowie has finally received its directive to proceed with a $9.7 million sewer line replacement project.
Bowie City Manager Bert Cunningham was ecstatic to receive the letter Tuesday from the Texas Water Development Board. The engineer and contractor joined in the joy and scheduled a pre-construction conference for Dec. 8.
The city has been waiting several months to receive the final go-ahead from the TWDB, which is providing a low-interest loan to Bowie for the project. BCAC Underground, Haltom City, won the bid back in August at $832,802.75, which was about $160,000 less than the estimate.
Read the full story in the weekend Bowie News.