BISD trustees offer teacher contracts, approve resolution against vouchers
By BARBARA GREEN
[email protected]
Trustees of the Bowie Independent School District reviewed teacher contracts this week and offered new terms to almost all of the staff.
Superintendent Blake Enlow said the offers were approved by the board with one contract pulled for consideration at the next meeting after some additional information is obtained.
Enlow noted there were no major reassignments, although there are a few teachers going to different campuses. The district employes 127 teachers this year. There also are teachers who have filed to retire or are considering it, and that complete list is not yet available.
Voucher debate
BISD trustees are voicing their opposition to a possible voucher or education savings account program being consider by the Texas Legislature. The board approved a resolution that will be sent to state officials in opposition.
Gov. Greg Abbott and many other state leaders have been pushing hard for an option to allow vouchers, taxpayer savings grants and other mechanism that could reduce public education funding. In recent months the governor has spoke at numerous "parent empowerment" rallies across the state.
Enlow said this resolution rejects any diversion of state funding to these types of programs. It opens with the Texas Constitution requiring the Legislature establish and make suitable provision for support and maintenance of an efficient system of public free schools. Any of these proposals could place that in jeopardy.
Read the full story in the weekend Bowie News.
Forestburg Longhorns prepare for homecoming
Forestburg High School celebrates homecoming as they take on Vernon Northside at 7:30 p.m. Friday. Royalty crowning will be pre-game at 7 p.m. Members of the senior court are: (Seated): Natalie Gomez, Yanelly Carranza, Madisen Deason, KK Willett, Justynne Roller and Reagan Ladewig. (Standing): Sophie Bridges, Will Johnson, Nathan Payne, Kayden Dill, Haley Balthrop, Jeremiah Perez, Keagan Sparkman, Dallas Strobl and Savannah Calk. (courtesy photo)
TEA delays A-F accountability ratings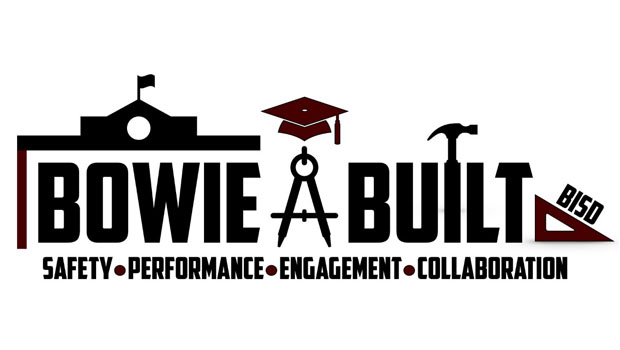 The staff at the Texas Education Agency this past week announced a temporary delay in the release of 2023 A-F accountability ratings for districts and campuses, originally scheduled for Sept. 28.
The A-F system is a tool that evaluates how well districts and campuses help students reach certain learning goals. As prescribed by statute, A-F ratings must balance multiple objectives to ensure a rigorous, transparent, and fair system, and are based on:
A. Achievement – how well all students have learned certain academic content – and
B. Progress – how much all students have gained academically over the course of the year
C. Closing the Gaps – how well schools raise academic performance among certain groups of students.
Lee Ann Farris, assistant superintendent, told the Bowie School Trustees Monday night, the state used 2018-2019 , plus 2020-21 data which was impacted significantly by COVID. Those comparisons were not really "apples to apples," and a lot of schools went down in the ratings.
Read the full story in the mid-week Bowie News.
Nocona Indians celebrate homecoming