Bowie hires new coach McCoy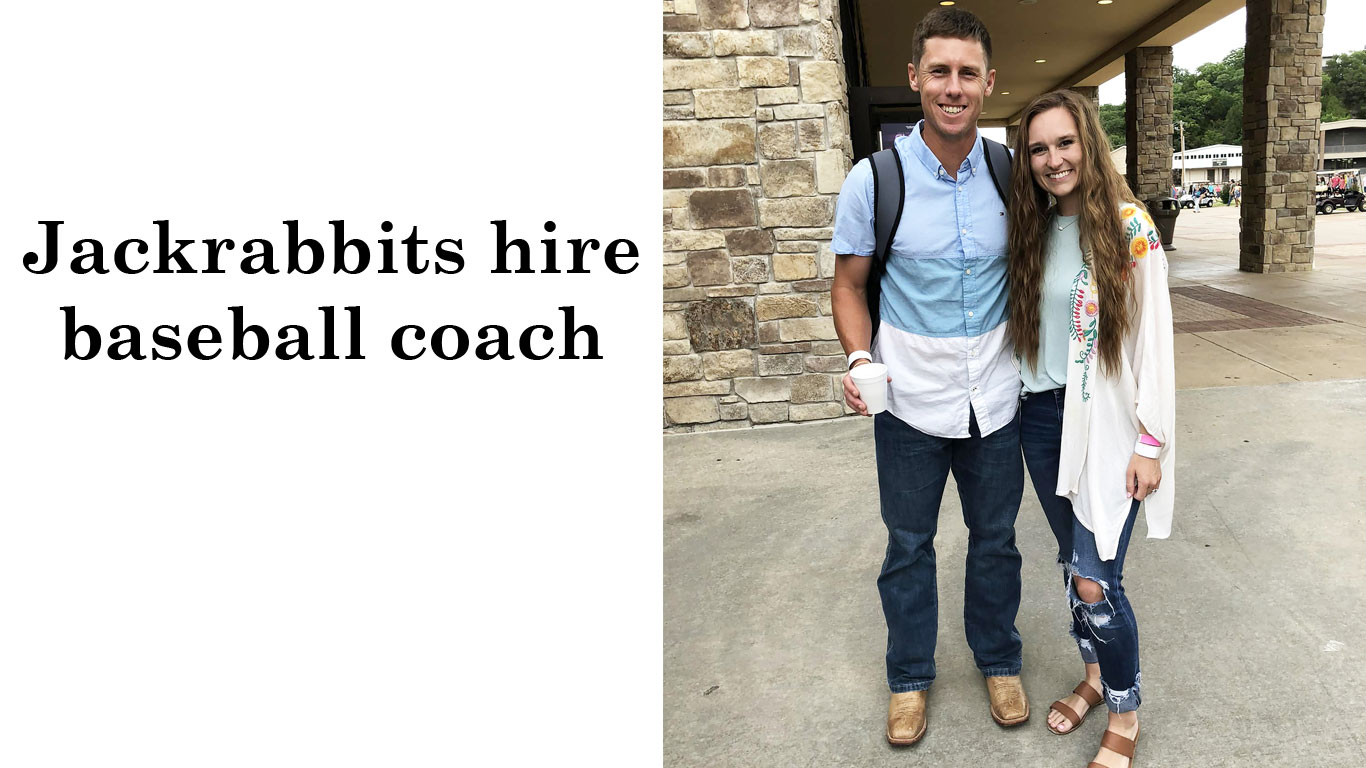 With eyes already looking towards next school year, Bowie Independent School District has hired their first new varsity head coach in Jason McCoy.
McCoy was hired as the new baseball coach and comes to Bowie from Seymour where he served in that role for one season. Before that he also served time at Paradise, Granbury, and Notre Dame Catholic School while he was still in college.
It is new Bowie athletic director Tyler Price's first varsity head coaching hire and McCoy also takes over the role Price has served the past three seasons.
"All of the hires are important to me, but this one definitely is, its one I've been a part of more than 15 years as a player and a coach so it's close to my heart," Price said. "At the end of the day it's putting good coaches and good people around our kids. I think that is a huge thing Jason has got."
Price had a record of 70-41 with each season winning in the bi-district round of the playoffs and the 2022 season seeing the team make an unprecedented run to the regional finals.
Price is confident McCoy cannot only keep the success going, but do it in his own way while keeping the values of the program similar to what he did during his time.
"I've always respected him as a coach and a man," Price said. "Just playing against his teams in the past, they are always well coached, acting right on and off the field. I just like the style of coaching and the style of play he brings to the team.
McCoy is a 2007 graduate of Windthorst before going on to graduate from Midwestern State University.
He and his wife Emily, a teacher who taught at Graham in 2022-2023, are expecting their first child soon.
Besides baseball, McCoy also was named co-defensive coordinator in football and is expected to teach world geography.
McCoy has family in Bowie. That, along with the chance of working with Price, were the main motivating factors for McCoy to apply for the job.
To read the full story, pick up a copy of the mid-week edition of the Bowie News.
Area schools run at Alvord

There were five different area schools running at Alvord's Wyatt Dickerson Invitational on Wednesday.
Both Nocona teams finished second overall as the highest finishes for area teams that day.
The Lady Indians were led by Bayler Smith who finished second overall with a time of 12:38. The team's top five runners also included Melissa Segura finishing fourth, Jolie Rose finishing 13th, Jayce Rose finishing 33rd and Ayden Patton finishing 37th.
On the Nocona boy's team, Claudio Segura led the team by finishing fifth overall with a time of 19:03.
The Indians top five runners that counted towards team points also included Ivan Vera (9th), Andrew Perez (22nd), Karson Kleinhans (23rd) and Freddy Duran (29th).
The Bowie Jackrabbits finished sixth as a team in the same race. They were led by Alex Castro who finished eighth overall with a time of 19:09. The top five runners also included Liam Pearson finishing 19th, Monte Mayfield finishing 62nd, Isaiah Willett finishing 67th and Austin Jones finishing 74th.
The only Bowie girl runner, Samara McChesney, ran in the JV race and finishing ninth overall with a time of 15:17.
The Prairie Valley Bulldog team finished eighth overall. Josh Stout was the top runner for the team finishing 13th with a time of 19:35. The team's top five runners also included Luckacey Peters (31st), Jayton Jones (35th), Hunter Camden (75th) and Dale Neugebauer (85th).
The Lady Bulldog team was one runner short of having enough for a team total. Linzie Priddy was the top runner for them, finishing third overall with a time of 12:47. Kasi Phillips, Emma Stout and Christy Anderson finished right after the other 65-67.
The Bellevue girls finished in ninth place as a team. The Lady Eagles were ledy by Brylie Hager who finished 10th overall with a time of 13:05. The team's top five runners also included Brittany Gill (40th), Kaycee Conner (53rd), Tristan Shook (57th) and Callie Martin (62nd).
The Eagles team finished 11th overall at the meet. Bellevue was led by River Trail who finished 10th overall with a time of 19:16.
The Eagles top five runners also included Brysen Bancroft (64th), Ryan Jones (66th), Jayson Gill (83rd) and Braden Moore (86th).
Forestburg had one runner in each race represent its school. Bret Briles finished 47th overall with a time of 21:30. Justynne Roller finished 49th overall in her race with a time of 14:48.
To see results for all varsity high school runners, pick up a copy of the weekend edition of the Bowie News.
Nocona
The Nocona Lady Indians won their seventh match in a row with a win against Christ Academy at home on Tuesday.
The Lady Indians won with little trouble in straight sets against the private school.
Nocona won with set scores being 25-17, 25-22 and 25-15.
Aubree Kleinhans led the team with nine digs, while Bailey Waters had team high four blocks and Graci Brown had two.
Skyler Smith led the team with 16 assists and three service aces while second with nine kills.
Meg Meekins had a team high 15 kills and was second with 12 assists.
Nocona is most recently ranked 13th in the state in 2A in the Texas Girls Coaches Association poll.
The team is next scheduled for 6 p.m. on Sept. 26 at Collinsville.
Saint Jo
The Saint Jo Lady Panthers won their final non-district game before district on Tuesday at Poolville.
The Lady Panthers won a back-and-forth five-set match against the 2A Lady Monarchs.
Saint Jo lost the first set 25-19, but came back to win set two in close fashion 25-23 to tie the match up at 1-1.
For sets three and four it was a feeling of déjà vu. Poolville won set three 25-18 before the Lady Panthers won another tight set four 25-23 to force a fifth and final set.
It was back and forth throughout and event went past the 15-point mark as neither team could pull ahead by two. In the end, it was Saint Jo that won 17-15 and the match 3-2.
Coach Kelly Skidmore credited her blockers disrupting the Lady Monarchs best hitters.
Aubrey Morman had eight blocks, Cara Vogel had three and Kamron Skidmore had one.
Saint Jo is next scheduled to host Forestburg at 6 p.m. on Sept. 26.
Prairie Valley
The Prairie Valley Lady Bulldogs lost a tough match at home on Tuesday against Bryson.
The Lady Bulldogs fought tough, but lost 3-1 against the Cowgirls.
Almost every set could have gone either way, which made the result a tough pill to swallow.
Bryson the first two sets 25-23 and 25-21 to go up 2-0.
Prairie Valley came back to win set three 25-19 to force a fourth, hoping it could force a fifth set if it wanted to come back and win.
Unfortunately, the Cowgirls won another close set, winning the fourth 25-22 and the match 3-1.
Kai Cearly led the team with 10 kills and was second with five service aces and six assists. Linzie Priddy had a team high eight aces while getting nine kills and 13 digs.
Emma Stout had a team high 14 assists and Kennedy Stone led the team with 16 digs.
Coach Seth Stephens was proud of his team's effort, but knew the small things were what led to the team not pulling out some of the closer sets.
"We allowed ourselves to get behind early and often, and although I was happy that we battled back to keep the sets close, we need to try and stay focused throughout the match to play a little bit more consistently, so we can start winning some of these close matches," Stephens said.
Prairie Valley starts district this week and is next set to travel to Gold-Burg to play at 5 p.m. on Sept. 26.
Gold-Burg
The Gold-Burg Lady Bears lost to Wichita Christian on Tuesday.
The private school Lady Stars won in straight sets against the Lady Bears.
Gold-Burg fell behind early in set one, but came back strong to make it competitive. WC ended up winning the set 25-19, but Coach Cheryl Cromleigh thought it was some of the best her team has played all season.
Unfortunately, serve errors and other issues meant sets two (25-10) and three (25-7) was not as close.
Gold-Burg opens district at 5 p.m. on Sept. 26 at home against Prairie Valley.
Forestburg
The Forestburg Lady Horns lost a tough match at Garner on Tuesday.
Garner won in straight sets against Forestburg 3-0.
Garner has won matches against some of the good 1A programs in the area, so it was tough matchup for Forestburg. Garner won with set scores being 25-9, 25-15 and 25-11.
Coach Kayla Firth thought her team did not play as well as it has shown it could.
"I think we started off a little flat and we weren't as aggressive as we usually are, but we definitely had some successes," Firth said. "Some of the players were rotating into new positions on the court and we adapted quickly to the changes."
Forestburg starts off district this week and is next scheduled to play at 6 p.m. on Sept. 26 at Saint Jo.
Missing scores
Missing scores from Bellevue, whose coach did not get scores into the newspaper by the deadline.
Bowie tennis loses to Graham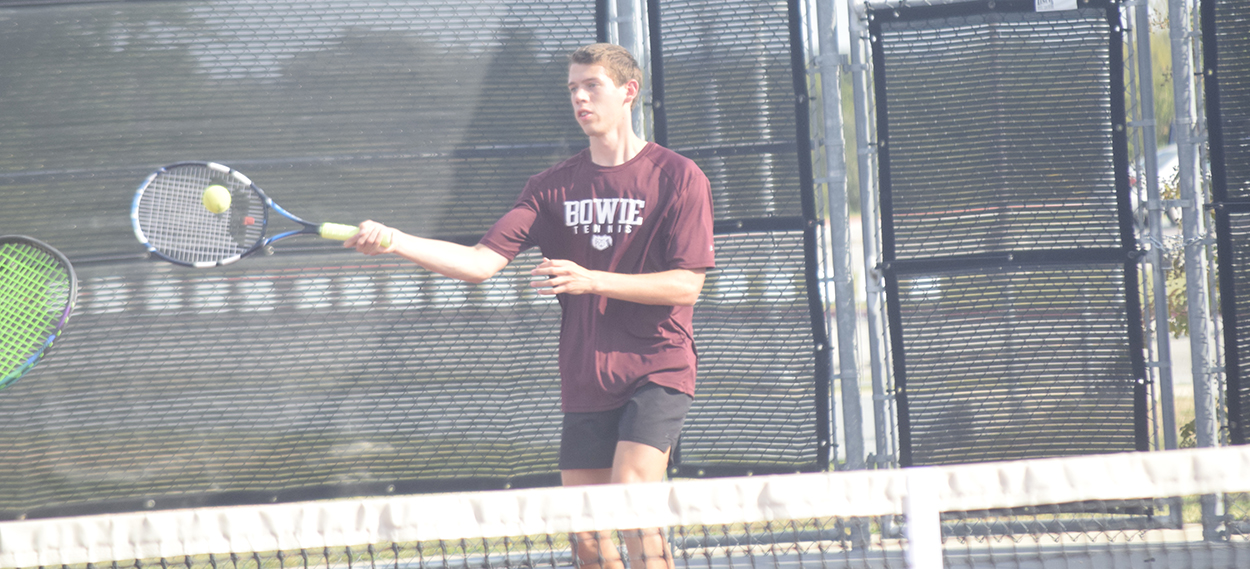 The Bowie tennis team took on Graham at home on Tuesday afternoon right before the storm came.
The Jackrabbits lost to the Steers 16-3 in a dual that was tough in all of matches for Bowie.
The Jackrabbits just missed out on winning its first dual of the season the previous week against Hirschi. Playing another bigger and more experienced program like Graham on Tuesday, Bowie did not fair as well.
The winning matches for the Jackrabbits came in boys and girl's doubles along with one girls' singles match.
The number one girls' doubles team, Heidi Siebert and Lily Hodges, won a tough match 8-6.
On the boys' side, third position doubles team Alex Castro and Brooks Gray had to go to a tie-breaker and just barely escaped with a win 9-8.
The final victory of the day for Bowie came from Alyssa Airington in girl's singles. Playing in the fourth position, she won a tight match 8-6 to give the Jackrabbits the third victory of the day.
Unfortunately, the team could not get any more wins on the board.
To read the full story, pick up a copy of the weekend edition of the Bowie News.