Quick, easy dishes from around the globe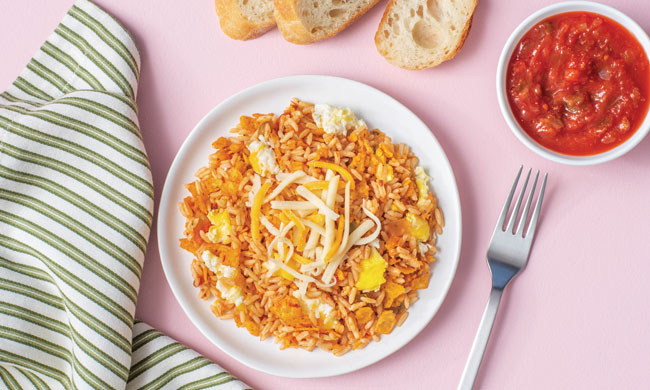 (Family Features) One of the best parts of traveling is trying the local cuisine, and that's particularly true on an international scale. No matter where you go around the globe, however, there is one ingredient you'll likely find is an integral part of many cultures and cuisines: rice.
Grown on almost every continent, this staple ingredient is a large part of meals around the world, which means there are nearly endless varieties and recipes to try. However, you don't need to go on vacation to try authentic-tasting international food; easy-to-make versions of popular dishes from around the globe can be made right at home in mere minutes.
Mediterranean
Known for vibrant vegetables, savory sauces and incredible tastes, the Mediterranean is also home to a few classic rice dishes such as rich and creamy risotto from Italy. Other vibrant options include Spanish specialties like arroz con pollo (chicken and rice) and paella, which is made with an assortment of ingredients like seafood, spices and savory broth.
Asia
If you've ever been to an Asian restaurant, you'll notice a large portion of the menu likely includes recipes made with rice. While it might be difficult to pinpoint where certain recipes originate, fried rice is a Chinese specialty. Over time, this delicious dish has made its way to many different countries and been reinvented with local ingredients. For example, this Kale and Kimchi "Fried" Rice is based on Korean cuisine and can be made in less than 5 minutes using Minute Jasmine Rice & Red Quinoa Cups, which combine the buttery taste and aromatic scent of authentic Jasmine rice with crunchy, 100% whole-grain red quinoa in a convenient, pre-portioned cup.
Middle East
Much like other cuisines around the world, Middle Eastern cooking uses rice almost every day. A Turkish and Arab mixed dish, shawarma is now a global street food. Traditional Persian rice uses a variety of spices like turmeric, ginger and cardamom with dried fruits and nuts.
Latin America
Latin American recipes vary from country to country and region to region, but rice is essential on the side or as part of the main dish across the board. A quick and easy morning meal, this Mexican Breakfast Scramble is ready in 4 minutes. Aiding the short prep time, Minute Jalapeno Rice Cups are ready in just 1 minute and can help spice up dishes with a tasty blend of onion, green peppers and jalapenos.
North America
With bold flavors, few things say southern comfort quite like Louisiana cooking. Bring the taste of New Orleans to your kitchen with rice-based dishes like gumbo or jambalaya, or by pairing rice with another popular Cajun pastime – a classic shrimp boil.
Find more quick and easy international recipe ideas at MinuteRice.com.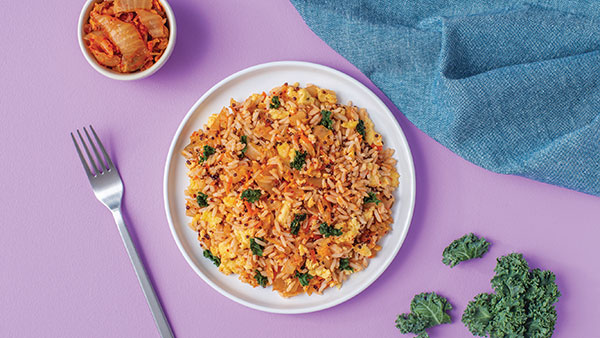 Prep time: 2 minutes
Cook time: 3 minutes
Servings: 1
1 Minute Jasmine Rice and Red Quinoa Cup
1 cup kale, chopped
1/4 cup kimchi, chopped
1 teaspoon soy sauce
1 egg, lightly beaten
Heat rice according to package directions.
In medium microwave-safe bowl, combine kale, kimchi and soy sauce. Cover and microwave 1 minute.
Add rice and egg; mix well to combine. Cover and microwave 30 seconds. Stir and serve.
Serving Suggestions: Drizzle with sesame oil. Add cooked shrimp.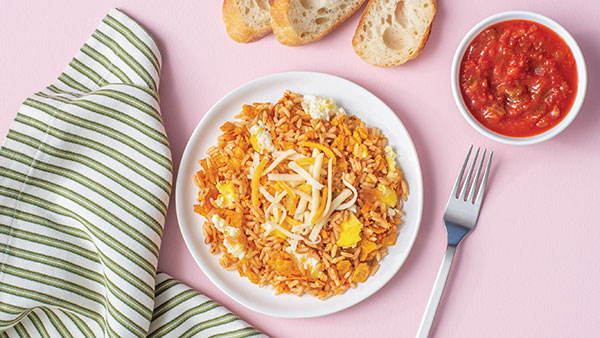 Prep time: 2 minutes
Cook time: 2 minutes
Servings: 1
1 Minute Jalapeno Rice Cup
1 egg, lightly beaten
2 tablespoons salsa
2 tablespoons queso fresco
Heat rice according to package directions.
In small microwave-safe dish, combine egg, salsa and rice.
Microwave 1 minute. Stir in cheese; microwave 30 seconds.
Serving Suggestion: For meal to go, wrap scramble in warm tortilla.


SOURCE:
Minute Rice
5 tips to be an after-school mealtime hero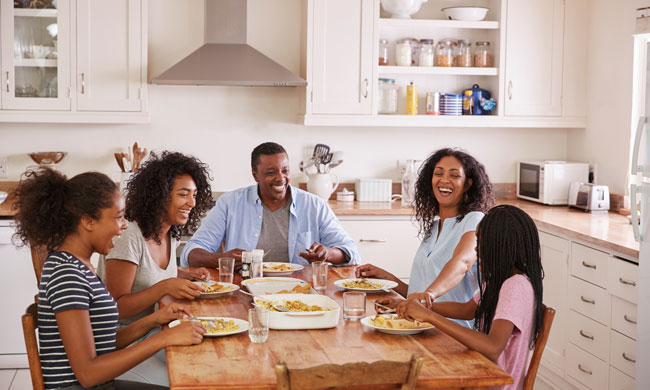 (Family Features) It's one of the busiest times of the year, meaning managing mealtimes can be tough as families navigate the school year hustle. Between school, work, extracurriculars and social activities, it can be overwhelming to figure out what to eat and when.
Put your worries aside and become a true after-school hero with these timesaving, delicious meal planning strategies while giving back to communities in need.
Conquer Your Next Grocery Trip
When it's time for a grocery run, write down everything you need, perhaps on your phone's notetaking app, being sure to take inventory of ingredients you already have on hand. Keeping the list handy can make your trip to the store efficient while helping you stay on track, avoid multiple trips and prevent buying excess or unnecessary items.
Champion Your Inner Meal Planning
One of the first steps in meal planning should be making a list of all the meals you and your family enjoy on a regular basis. Compiling this list can help simplify weekly dinner plans and reduce stress at the grocery store. Include simple recipes like sandwiches, tacos or chili. If you want to make an easy, tasty dinner to save the day, consider something simple like chicken fried rice. All you need is 15 minutes and Ben's Original Ready Rice, chicken breast meat, peas, carrots, reduced sodium soy sauce, garlic powder and eggs. As you try new recipes, add any family favorites to the list and consider reinventing classics by bringing in a different side dish like rice and grains to give them a whole new spin.

Come To the Rescue with Simple Prep Hacks
Before you plan your meals for the week, take a look at your calendar. On days that include evening activities, opt for easy-to-prepare meals or slow cooker- or air fryer-friendly recipes to save time. Leave more complex meals for less busy days or weekends, and don't be afraid to schedule a weekly leftover night to empty out the fridge before your next trip to the grocery store.
Take Advantage of Pantry Staples
Turning to your pantry for after-school snacks and quick meals can help keep busy nights from getting even more hectic. For example, the entire portfolio of Ben's Original Ready Rice – Whole Grain Brown Rice, Jasmine, Spanish Style and more – can help provide tasty, convenient meal options that are ready in just 90 seconds. Plus, until Nov. 12, for every $1 spent on participating products, $1 will be donated to No Kid Hungry through the "Be an After-School Hero" program, which can help provide 2.5 million meals to those who need them most.
Be a Prep Day Warrior
Setting aside some time – maybe a couple of hours on the weekend – to prep food for the week's meals can help stretch your time and allow more moments to enjoy meals around the table as a family. This time can be used to cut, brown and divide proteins into portions; chop or slice fruits and vegetables; prepare one-pan dishes; make sauces; and more.
Fight mealtime fatigue and make school night meals a cinch with more ideas and recipes at BensOriginal.com.
Photo courtesy of Getty Images


SOURCE:
Ben's Original
Family bonding time with easy meals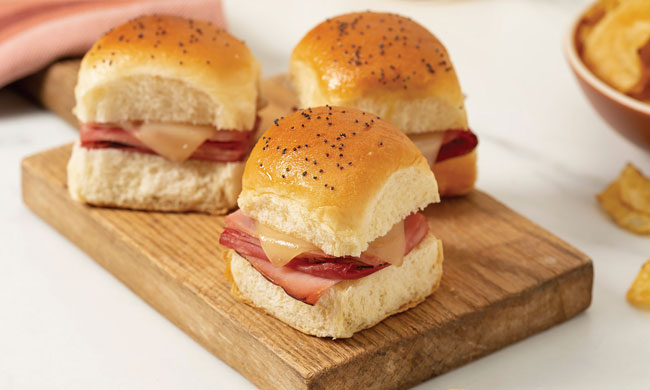 (Family Features) Busy fall schedules often leave little time for the things that matter most – sharing special moments with those you love. This year, as time seems to speed up during another school year, making family bonding a priority in your household can start with a few simple tricks.
Connect with your loved ones this fall while juggling hectic routines with this advice:
Schedule Family Nights
Desiring evenings spent with your nearest and dearest and actually making them happen are two separate things entirely. It's easy to get caught up in the hustle and bustle of the season with days that feel too long and evenings that are often too short. Putting dedicated family nights on the calendar is a good way to avoid last-minute commitments that take away from important bonding time. Incorporate some favorite activities, whether your loved ones are board game enthusiasts or movie buffs, to give everyone something exciting to look forward to.
Make Cooking Together a Family Activity
Making dinner for the family shouldn't take up valuable time that could be used for quality moments together. Seeking out quick and easy recipes leaves more hours in the day to spend with family members – or you can even make preparing dinner a family activity.
Teaching kids how to make your favorite recipes creates great memories and can maximize time spent together. From making kid-approved lunchbox sliders together to preparing time-saving, weeknight-friendly sliders as a family after school, King's Hawaiian Rolls and Slider Buns have the power to help unite busy parents and picky kids. Plus, they're soft and fluffy with the right touch of sweetness, and sliders are customizable, easy, fun and always a crowd pleaser. These Ham and Swiss Sliders or Peanut Butter, Jelly and Banana Sliders offer ways kids can help, from layering meats and cheeses to spreading peanut butter. Everyone can lend a hand in the kitchen while enjoying quality time together.
Encourage Extracurricular Participation
Beyond those special moments at home, there are plenty of ways to connect with your kiddos. Encouraging them to participate in extracurriculars, like sports, band, theater, dance, choir or other activities, provides a great way to enjoy something together as you watch your children branch out and try new things. If they happen to try an activity you used to (or still do) participate in, it's an easy way to make a unique connection by sharing your own memories, offering helpful tips or even passing down old equipment like sports gear or an instrument.
Find more inspiration for family bonding with delicious meals and snacks by visiting KingsHawaiian.com.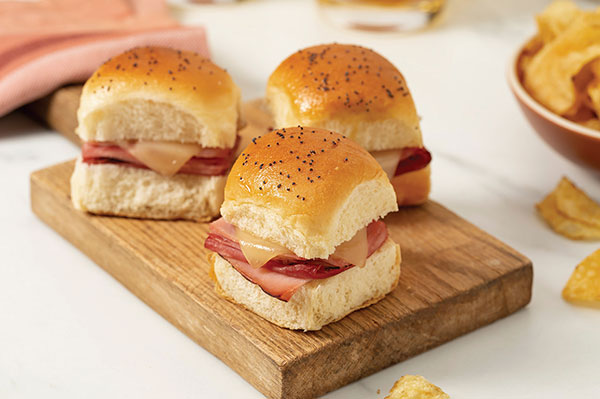 Ham and Swiss Sliders
Total time: 25 minutes
Servings: 4-6
1 stick butter
1 package (12 rolls) King's Hawaiian Original Hawaiian Sweet Rolls
1 pound shaved deli ham
1 pound thinly sliced Swiss cheese
Heat oven to 350 F. Melt butter and set aside.
Cut entire pack of rolls in half horizontally, keeping all top and bottom halves intact.
In 9-by-13-inch pan, place bottom halves of rolls and cover with ham and cheese.
Cover ham and cheese stacks with top halves of rolls. Drizzle butter mixture over tops of rolls.
Bake, uncovered, 15-20 minutes. Separate rolls for serving.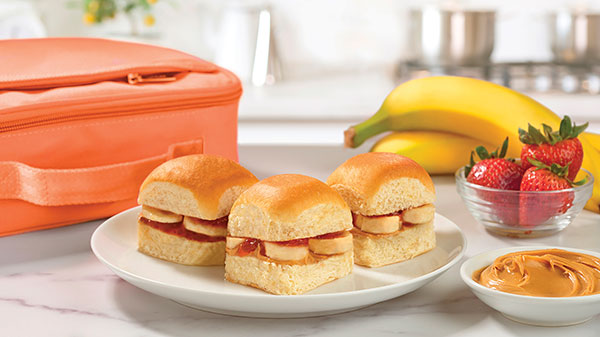 Peanut Butter, Jelly and Banana Sliders
Prep time: 5 minutes
Servings: 4-6
1 package (12 rolls) King's Hawaiian Original Sweet Rolls
4 tablespoons salted peanut butter
4 tablespoons strawberry jam
2 bananas, sliced
Cut entire pack of rolls in half horizontally, keeping all top and bottom halves intact.
Spread peanut butter on bottom halves followed by strawberry jam. Top with banana slices then top halves of rolls.


SOURCE:
King's Hawaiian
Make mornings a breeze with time-saving breakfasts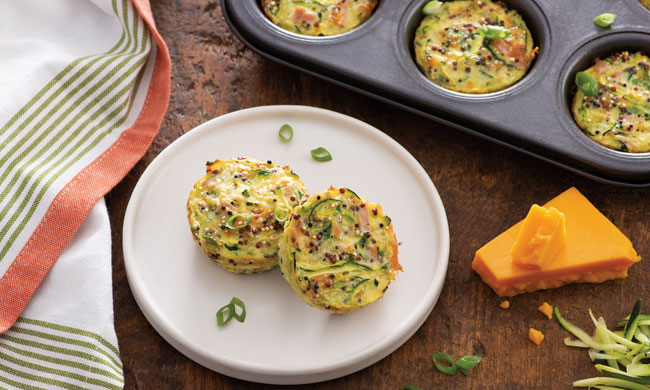 (Family Features) Mornings can be hectic enough with wake-up calls, preparing for work, getting the kids ready and so many other daily tasks. Add in the need (or desire, at least) for a nutritious breakfast, and starting a new day can feel downright exhausting.
Make your mornings easier with delicious, better-for-you meals you can make ahead of time using simple ingredients like Success Boil-in-Bag Tri-Color Quinoa, which offers a heat-safe, BPA-free and FDA-approved bag and is easily prepared in just 10 minutes. You don't have to know how to pronounce quinoa to enjoy its light, nutty flavor packed with protein and all nine essential amino acids.
As a good source of fiber, it's a perfect solution composed of a medley of red, black and white quinoa that can make these Ham, Cheese and Zucchini Breakfast Cups a breeze. They're an ideal on-the-go solution for weekday breakfast bites that fit your busy schedule.
Cook up a batch as part of your Sunday meal prep and enjoy a week's worth of tasty, simple cups for the entire family. Once the combination of green onions, cheddar, ham, quinoa and more have been cooked and cooled, they can be refrigerated for up to 1 week.
For a creamier, fruity, dairy-free option, these Quinoa Overnight Oats make for a satisfying breakfast you can grab from the fridge and take to the office. Loaded with whole grains, bananas, blueberries and pomegranate, they'll provide the energy you need to get through the day while saving time in the morning.
These tasty treats can also last up to 1 week in the refrigerator, but remember to wait to add any crunchy toppings, honey or syrup until you're ready to enjoy so those favorite ingredients stay fresh longer. Another pro tip: Once you're done preparing your sweet, nutritious breakfast for the week ahead, divide evenly into four resealable to-go containers to make weekday mornings as easy as possible.
To find more weekday morning solutions using easy-to-make whole grains, visit SuccessRice.com.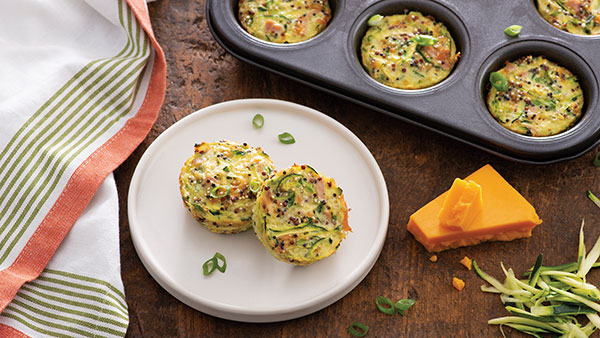 Prep time: 15 minutes
Cook time: 25 minutes
Servings: 12
1 bag Success Tri-Color Quinoa
nonstick cooking spray
1 cup shredded cheddar cheese
1 cup shredded zucchini
1/2 cup diced ham
2 eggs
1/4 cup egg white
1/4 cup sliced green onion
1/2 teaspoon salt
1/4 teaspoon black pepper
Prepare quinoa according to package directions. Preheat oven to 350 F.
Coat 12-cup muffin tin with nonstick cooking spray.
In large bowl, combine shredded cheddar cheese, shredded zucchini, diced ham, eggs, egg white, sliced green onion, salt and black pepper. Mix well. Spoon batter into prepared muffin tin.
Bake 25 minutes. Cool 5 minutes then remove to wire rack to cool completely.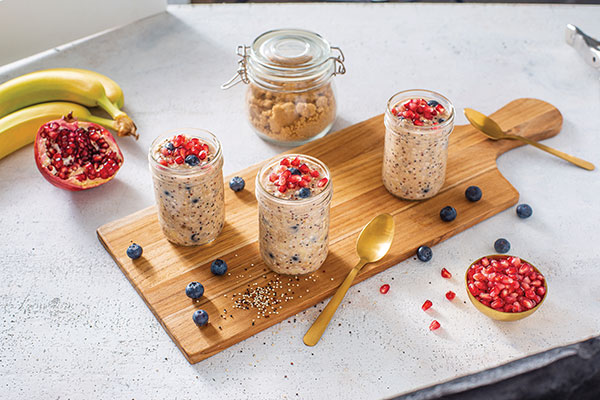 Prep time: 15 minutes
Cook time: 10 minutes
Servings: 4
1 bag Success Tri-Color Quinoa
2 cups almond milk
1 cup quick-rolled oats
2 bananas, mashed
1/2 teaspoon ground cinnamon
1 cup fresh blueberries
1/2 cup pomegranate seeds
Prepare quinoa according to package directions. Let cool completely.
In large bowl, combine almond milk, oats, bananas and cinnamon. Stir in quinoa and blueberries.
Cover and refrigerate overnight. Divide among four serving bowls and garnish with pomegranate seeds.
Tips: For added sweetness, drizzle with honey, maple syrup or agave syrup, to taste. For a grab-and-go breakfast, combine overnight oats mixture and divide in resealable, single-serving jars or containers. Seal and refrigerate overnight.

SOURCE:
Success Rice