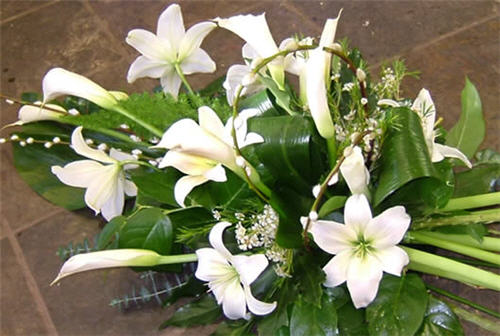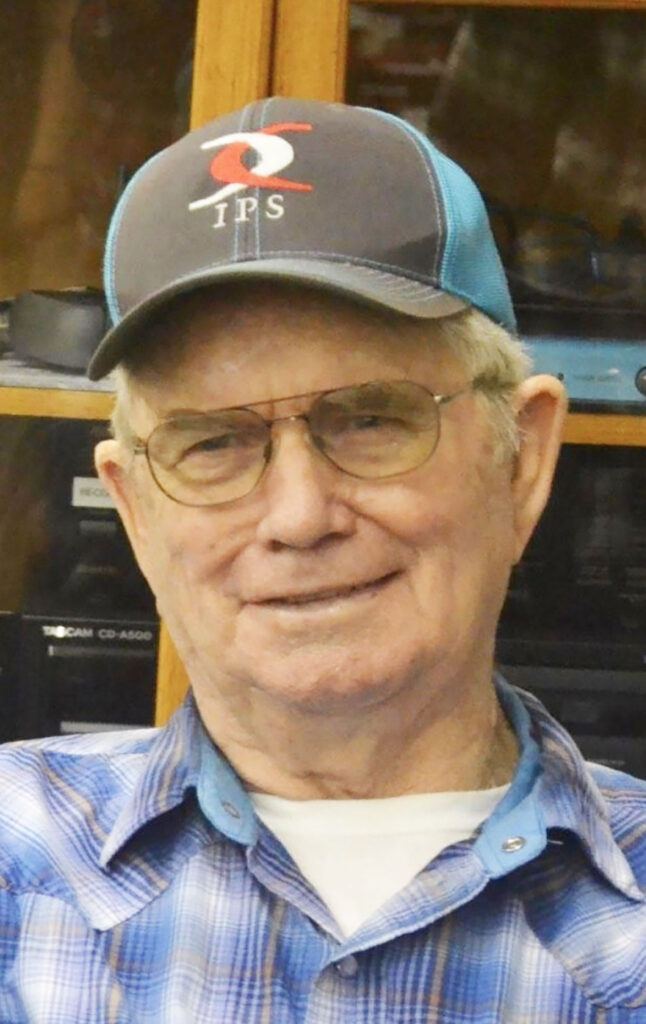 March 29, 1934 – May 26,2023
BOWIE – James Wesley Hammer, 89, made the journey to his eternal home on May 26, 2023.
The family received friends from 6 to 8 p.m. on May 27 at the White Family Funeral Home in Bowie. A funeral service was at 3 p.m. on May 28 at the White Family Funeral Home, with Snip Allen as the officiant. Burial followed at Elmwood Cemetery in Bowie.
James was born in Eastland, TX on March 29, 1934 to J. W. And Jesse (Hopper) Hammer. On Sept. 4, 1951 he married Delma "Jean" Green in Nimrod, TX and together they raised four children, Dianna, Dan, Jim and Rob. He was a devoted husband, father, grandfather and great grandfather.
James loved his family and especially loved his kids, grandchildren and great grandchildren. He sang "You Are My Sunshine" to each of his grand and great grandchildren as they came along. James could be found each morning having coffee at the Armadillo Grill, enjoying conversation and stories with the kind waitresses and patrons. He worked for Citi Services then Occidental Petroleum for 27 years before retiring. He was a great handyman and could fix just about anything.
He is preceded in death by his parents; six brothers; two sisters; his wife, Jean Hammer; granddaughter, Brenda Tidwell and great granddaughter, Laci Tidwell.
James is survived by his brother, Billy Hammer and Kathy, Pampa, TX; sister, Glenda Jessup and husband Claud, Cisco, TX; sister, Desi Covington and husband Cliff, Austin; children, Dianna Tidwell, Pampa, TX, Danny Hammer and wife Judy, Gainesville, Jimmy Hammer and wife Eva, Canadian, TX, Rob Hammer, Bowie and Sherry Hammer, Bowie; 13 grandchildren; 25 great grandchildren and two great great grandchildren.
Arrangements entrusted to the white Family Funeral Home of Bowie.
Paid publication
December 23, 1933- September 13, 2023
NOCONA – Don Fenner, 89, died on Sept. 13, 2023 in Nocona.
A family visitation was from 6-7 p.m., Sept. 18 at Jerry Woods Funeral Home in Nocona. A celebration of life was at 2 p.m Sept. 19 at Bethel Baptist Church, Nocona, officiated by Jonathan Brown.
Interment followed at Nocona Cemetery. Pallbearers were Robin Walker, Cecil Sparks, David Woolery, Dana Woolery, Ken Koontz, Clint Snow, Jerry Dan Davis, and Donnie Davis. Honorary Pallbearers are Dax Stilwell, Jameson and River Fenner, Tommy Walker, Heath Walker, Kolby Walker, Andre' Walker, Tyler Price, RJ Walker, Collin Fergason, Liam and Leroy Walker.
He was born on Dec. 23, 1933 in Iowa Park to Jesse Leonard "Jack" Fenner and Louisa Ellen "Louell" Smith Fenner. He was a 1952 graduate of Nocona High School where he played football. He played basketball, baseball, ran track, and participated in FFA. After graduation, he continued playing sports for many years while participating in the Montague County Men's Inter-Mural Volleyball League, Bowling leagues, and was even a Golden Gloves boxer in 1961. He served as a volunteer fireman, a youth league umpire, and coached for the Golden Gloves Boxing organization. He was a charter member of Jean's Men's Bible Class in Nocona.
In 1961, He married Virginia Mae Rich Fenner at his parent's home in Nocona. Together they shared a blended family of four children. After getting married, they first lived in Bridgeport and eventually settled in Nocona.
He worked on a work-over unit servicing oil wells. Then, he held various jobs for multiple oil companies and later ran his own work-over rig. Around 1971, he began pumping at the North Field in Spanish Fort. He pumped for multiple companies and independent well owners until his retirement in 2018 at age 85.
He is preceded in death by his parents, Jack and Louell Fenner; sisters, Noma Martin, Bennie Dennis, and Lavene Taylor; brothers, Leonard Doyle and Walter "Lee" Fenner; sons, Leslie Wade Walker and Ricky Alan Walker; one grandson and two great-grandsons.
He is survived by his wife, Virginia Fenner; daughter, Debra "LeAnne" Owen; son, Farrell Fenner and 11 grandchildren; 14 great-grandchildren and four great-great grandbabies.
In lieu of flowers can be made to Lucky Paws Animal Shelter 653 Airport Rd. Nocona, TX 76255, or to Bethel Baptist Church 310 Seventh St., Nocona, TX 76255 or a charity of your choice.
Mary Jane Hoover Woolverton Norman
September 11, 1923 – September 13, 2023
Canton – Mary Jane Hoover Woolverton Norman died on Sept. 13, 2023.
She was born in Montague to Samuel Zebordee Hoover and Ruth Ethel Haynes on Sept. 11, 1923.
Family will receive visitors at Eubank Funeral Home in Canton at 2 – 3 p.m, Sept.16. Service will be held at Eubank at 3 p.m., Sept. 16. Interment will be in Haven of Memories, Canton.
She attended school in Montague and was a member of the First Baptist Church in Canton.
During World War II, she worked at Consolidated Aircraft Corporation building bombers in a manufacturing facility in Fort Worth where she met Marvin Woolverton. She was one of the famous Rosie the Riveters. Marvin and Jane wed on Nov. 13, 1943 in Norman, Ok and have three children. The young family were farmers in the Eustace. They owned a John Deere Tractor dealership in Kemp in the 1960s. Jane earned her nursing degree in the 1970s. She later married Kenneth Norman in 1981 in Miami, OK. She had an antiques business in Canton.
She is preceded in death by her parents Sammy Dee and Ruth Hoover; sisters Baby Ruth Hoover McGee, Winnie Merle Hoover Pollard Erger; Margaret Nell Hoover Hickman Carelock; Vivian Joan Hoover Hamilton Covington; husbands, Marvin Benford Woolverton Sr. and Kenneth Ray Norman.
She is survived by her two brothers, Sammy D. Hoover Jr. and Carl Joseph Hoover; sister, Helen Kathleen Hoover Hightower; sons, Jeffrey Lynn Woolverton, Marvin Benford Woolverton Jr.; daughter Mary Catherine Woolverton; 14 grandchildren and step-grandchildren; 27 great grandchildren and seven great great grandchildren as well as numerous nieces, nephews and cousins.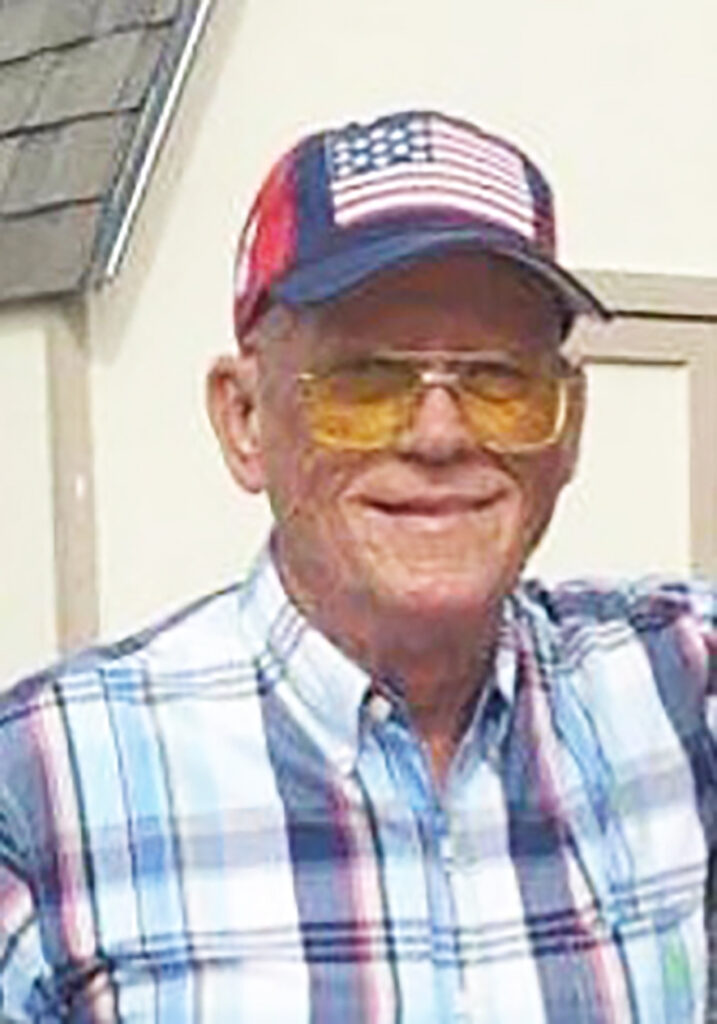 May 12, 1946 – September 12, 2023
BELLEVUE – Thomas "Gary" Vaughn, 77 of Bellevue passed away at his home, surrounded by his family on Sept. 12, 2023.
Family received friends from 6 to 8 p.m. on Sept. 14, at the White Family Funeral Home in Bowie. Funeral services was at 2 p.m. on Friday, Sept. 15 at the Bellevue United Methodist Church, with Pastor Greg Parr officiating. Burial followed at Bellevue Cemetery.
Gary was born May 12, 1946 in Bowie to Ida Mae (Hunt) Vaughn McWilliams. He attended Bellevue and Bowie schools, graduating from Bellevue High School in 1964, where he excelled in baseball, football, and basketball. He received many sports awards culminating being named All American Honorable Mention in Basketball in 1964.
Gary enlisted in the United States Air Force after graduation, serving 7 years. He was deployed as a communication specialist to Tan Son Nhut, during the Vietnam War.
On June 27, 1986, Gary married the love of his life, Cindy (Orton) Erwin in Henrietta. They resided in Bellevue, until his passing. He was a role model to all the children, grandkids and great-grandkids.
He is preceded in death by his mother, Ida Mae McWilliams, brothers Joe and Jackie, and grandson, Britt Williams.
His family, continuing to carry on his memory, includes his beloved wife, Cindy; children, Dana Williams and husband Mark, Burleson, Joe Erwin and wife Charlotte, Mineral Wells, Ronnie Erwin and fiance Mollie Carpenter, Bowie; siblings Beverly Myers and husband Steve, Bowie and Lanny Hunt , Bowie; nine grandchildren; and three great-grandchildren.
In lieu of flowers, should friends desire, memorials can be made in honor of Gary to the Bellevue Ex-Students Association Scholarship at 2405 Kell Blvd. Suite 100 Wichita Falls, TX 76308 or the Bellevue Methodist Church at P.O. Box 245 Bellevue, TX 76228.
Arrangements entrusted to the White Family Funeral Home of Bowie.
Paid Publication