Helping families manage holiday stress
(Family Features) 'Tis the season for holiday parties, travel, hosting and more. While it is a joyous time of year, the never-ending to-do lists and school being out of session can make everyone feel a little overwhelmed, children included.
Consider these five practical tips from the experts at KinderCare to help families proactively manage holiday stressors.
Manage expectations. The commotion that often comes with the holiday season can be stressful for young children, but you can help alleviate worries by familiarizing them with what's to come. Talk to them about upcoming travel arrangements, who they'll see at events and what to expect throughout the season. If they are cautious in their current developmental stage, let loved ones know beforehand to give them a little extra space at festivities. Parents can also begin familiarizing little ones with relatives through photos and phone calls.

Empower children. It's important for children to understand they have a choice – and family members are willing to respect that choice. Parents should acknowledge their children's body language and empower them to say "no" in uncomfortable situations. Parents can help by proactively asking questions such as, "Do you want a hug?" and if they say "no," support them in their decision. This also helps establish healthy long-term social skills.

Maintain your schedule. Children thrive on consistency, and during the holidays it's important to at least try maintaining as much of what they're used to as possible, such as naps, meals and playtime. Changes in schedule can result in more tantrums, so be sure to allow space for them to safely work through their emotions.

It's also important to note that children feed off their parents' energy, so make sure you're in tune with your own emotions. When overwhelmed, openly discuss how you're feeling and involve your children when taking breaks. For example, "It's loud in here, would you like to go sit outside with me?"

Have fun. Make time to spread joy and integrate activities to bond as a family, such as reading holiday-themed books, crafting, playing games, singing or baking. Whether old traditions or new, these are moments your child can cherish for years to come.

Keep others in mind. While it's important to set children up for success ahead of the holidays, parents should also teach children the holiday season can look different for others. Putting a focus on experiences rather than the gifts can help them have more to discuss with their peers when returning to school. It's also a good time to consider donating toys to make room for new ones or volunteering at a local charity to show children joy can be experienced through more than just gifts.
To find more tips to help manage holiday stress, or to access additional resources around social development, setting boundaries and routines, visit KinderCare.com.
Photo courtesy of Getty Images


SOURCE:
KinderCare
5 easy DIYs to display your love
(Family Features) Handmade Valentine's Day decor is a crafty way to put your love on display. Add a little TLC to your home or share your affection with loved ones by dedicating some time to simple DIY projects that come straight from the heart.
Creative cutouts. Places and moments hold special places in the heart, so memorialize them with decorative wall hangings. Use a treasured photo or map of destinations you hold dear as the base layer. Next, choose a design, such as a heart or a romantic word like "love." Print your design then trace it on a piece of foam core or matting. Cut out the design to create an opening and layer it over the photo or map. To finish the project, either affix the top layer to the bottom and display as-is or place it in a pretty frame.

Sucker for succulents. Hardy and easy to care for, succulents are a stylish way to add some plant life to your home. Add a romantic twist by gathering a selection of small succulents in a variety of colors and textures then clustering them in a heart-shaped basket or planter. Succulents also make great gifts; just create a small planter and attach a card that conveys your heartfelt thoughts.

Love is in the cards. Almost everyone has a deck or two of old playing cards laying around, or they're an inexpensive investment. Using the red-hued cards from the heart suite, punch holes in the top of each card. String heart-themed ribbon through the holes to make a whimsical banner you can hang on a wall or across a doorway.

Say it in string. Expressing yourself with string art is an easy project suitable for all ages. Start with a firm backing, such as a scrap of lightweight wood. Add a base coat of paint to make your design pop then sketch your design. Examples like a flower, heart, word or some combination of those are all good choices for a Valentine's Day project. Add thin nails in 1/2-inch intervals along the border of your design. Select your string and tie an end to the nail of your choice. There's no right or wrong way from there; just loop from one nail to another until your design is obvious. Tie off your string, trim any excess end pieces and you're done.

Collage of comrades. Paying tribute to those you hold near and dear is easy with a stylized cork board. Select snapshots of loved ones and attach them to a basic corkboard using push pins in classic Valentine's colors like red, white and pink. Then add accents with tape, stickers, gemstones and other embellishments.
Explore more DIY ideas to enhance your home at eLivingtoday.com.
Photo courtesy of Unsplash


SOURCE:
Family Features
Gift decadence during the season of love
(Family Features) Valentine's Day may traditionally be a lovers' holiday, but it's also an opportunity to connect with those who make your heart happiest, whether it's family, friends or anyone who enriches your life. Celebrate all types of love this Valentine's Day with thoughtful gifts that show how much you care.
As the old adage says, the fastest way to one's heart is the stomach. Sweet treats are a sure sign of your affection, and for centuries, chocolate has been revered as the flavor of love.
From gifting to hosting and all the other moments throughout the season of love, you can delight your nearest and dearest with gourmet chocolates from Ethel M Chocolates.
Treat those closest to your heart to a delicious experience and visit EthelM.com to explore more unique gifts this Valentine's Day.
Handcrafted with Care
Topped with a red bow for a final touch, the Ethel M Chocolates 5-piece Love Collection features a series of heart-shaped, premium chocolates nestled in an elegant box. The sampler features popular selections including Milk Chocolate, Lemon Satin Crème, Dark Chocolate, Milk Chocolate Peanut Butter and White Chocolate. This sweet collection of handcrafted chocolate is a decadent way to show how much you care. It's ideal as a thoughtful gesture of appreciation for friends and family, or for a more romantic connection, it's the perfect item to pair with jewelry or flowers to surprise your loved one.
Heartfelt Appreciation
If your gift list includes chocolate aficionados, there's no better way to speak straight to their heart than the Ethel M Chocolates 28-piece Large Heart Gift Box. This popular seasonal assortment showcases an expanded selection of mouthwatering, handcrafted, premium chocolates. The collection includes an array of flavors, from Dark Chocolate Sea-Salt Caramel and Milk Chocolate Raspberry Satin Crème to Milk Chocolate Almond Butter Krisp and Milk Chocolate Pecan Toffee Crisp. The gourmet variety is sure to delight, and the large satin-wrapped, heart-shaped box makes your affection deliciously clear.



SOURCE:
Ethel M Chocolates
Conquer campus life with top tech
(Family Features) Make each day in the classroom or lecture hall an educational success with technology that makes learning more enjoyable and managing all of life's little details easier. From wearables that keep you connected to gadgets that encourage creativity, get educated about this season's top technology to take to school.
Discover more options for tech-driven learning at qualcomm.com/education-laptops.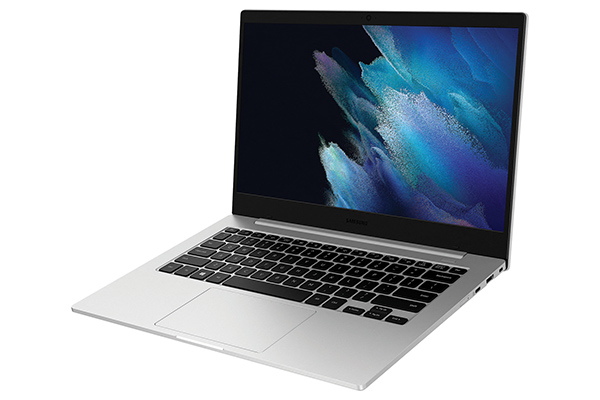 Lightweight, Powerful Computing
Designed to move with you throughout your day, the Galaxy Book Go 5G combines the best features of your smartphone with personal computer performance and productivity. You can answer emails over a latte before school, take notes during class, browse social media during lunch or video call a loved one before dinner with always on, always connected flexibility. Powered by the Snapdragon 8cx Gen 2 5G Compute Platform, the device delivers instant boot speeds that allow you to turn on and immediately use your laptop, and lightning-fast 5G connectivity speeds to complete assignments and submit work quickly from nearly anywhere.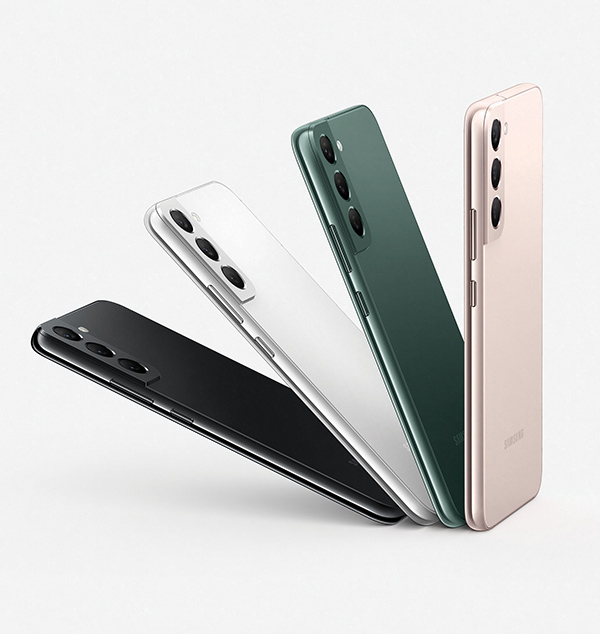 Creative Expression
Any of today's smartphones support more than basic call functions, but the Samsung Galaxy S22 powers creativity and self-expression all at once. Built on the Snapdragon 8 Gen 1 Mobile Platform, this smartphone also inspires a creator's mind with a high-end camera, intelligent personal assistant and elite gaming experience. It delivers groundbreaking innovations in artificial intelligence, photography, gaming and connectivity, and is built with a bold, environmentally conscious design that makes it as aesthetically pleasing as it is high performing.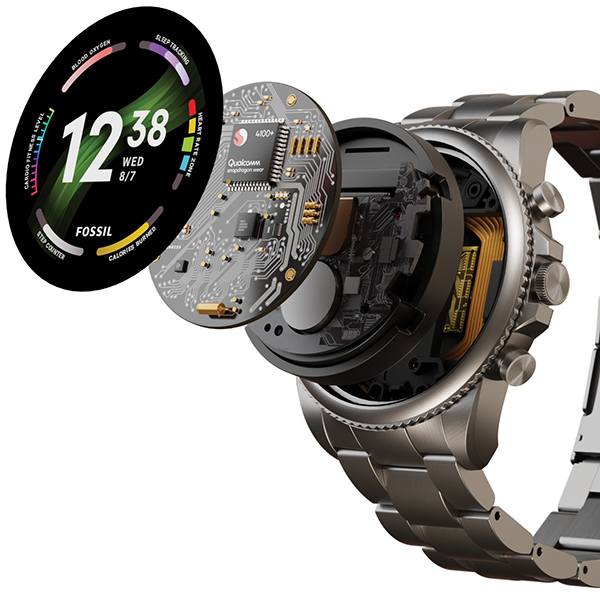 Time for a Watch that Does More
A powerful smartwatch won't just help you make it to class on time; it's a handy way to stay connected, keep tabs on your health and more. For example, theFossil Gen 6 Touchscreen Smartwatch runs WearOS by Google and is powered by the Snapdragon Wear 4100+ Platform, providing users faster application load times, highly responsive user experiences and more efficient power consumption. Key features include increased battery charging speed, upgraded health and wellness sensors, a swim-proof speaker and microphone, improved connectivity with Bluetooth 5 and more.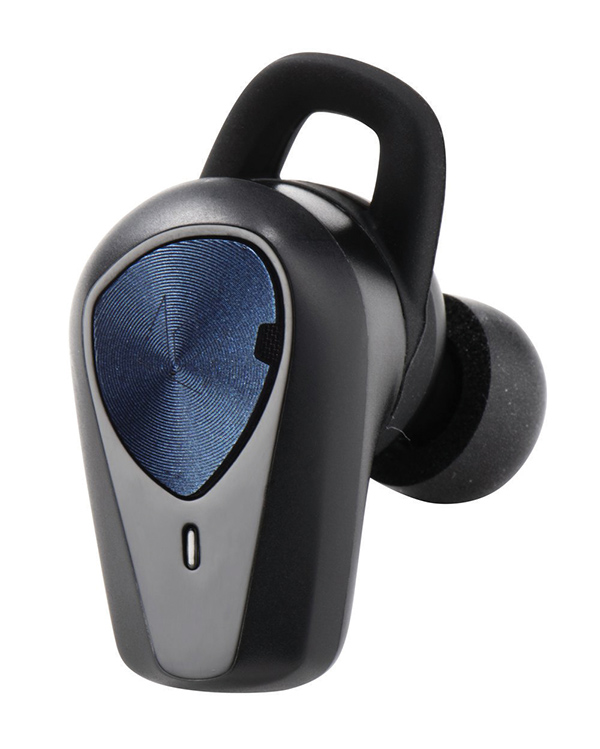 Sensational Sound
There are wireless earbuds then there are Noble Audio's Falcon ANC equipped with Snapdragon Sound, enabling these earphones to deliver robust connectivity with high-resolution music streaming, low latency for immersive gaming and super wideband voice for crystal-clear calls. With hybrid noise canceling and multi-pairing, multipoint connection capability, these earbuds offer a high level of versatility for downtime entertainment. You can further customize your experience with the app that allows you to finetune a wide selection of settings.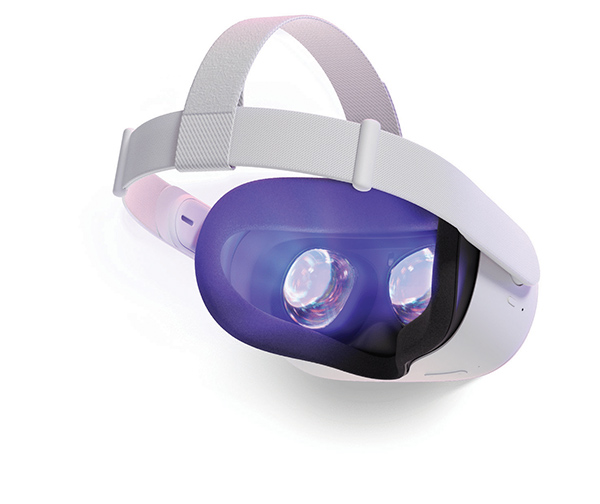 Headset Hero
Designed from the ground up to drive advanced features, Snapdragon XR2 is the force behind the Meta Quest 2 headset's freedom of movement and high-resolution display. This headset allows you to become completely immersed in the virtual reality applications and games you play for maximum adventure experiences. Even better, hundreds of hit games, one-of-a-kind experiences and a growing community await users of this next-level hardware that's both easy to set up and safe to use.
Photo courtesy of Getty Images (students)

SOURCE:
Qualcomm