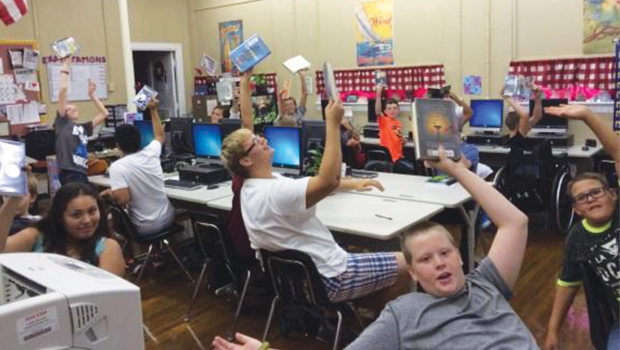 Exciting educational activities have kick started the year at Bowie Junior High school. Besides the usual hustle and bustle of sixth graders learning how to navigate the halls, the seventh and eighth graders making sure not to be tardy to class, and seeing friends for the first time after a summer break, there are several new exciting classes that have been thrown into the mix.
Students this year are able to take numeracy where they will learn to look outside the box and really learn about what a number consists of. Students will be able to work hands on to learn about numbers and apply them to future math classes.
Falling in with a new curriculum, seventh grade math students are learning a new concept and working in a new environment with rotation stations. Keeping up and learning in style is the seventh and eighth graders in BIM 1 (Business Information Management 1), PAAVTC (Principles of Arts, Audio/Visual Technology and Communication) and PIT (Principles of Information Technology.
Students in these classes are learning skills that will empower and prepare them for the growing job market in technology. Along with new classes being offered, students New year, new learning are also able to take part in band and choir which have both been around for the past few years, yet are all fired up to put our new and improved auditorium to great use! The students look forward to the upcoming band/choir performances.
2014 is shaping up to be a great year for teachers and students alike. Watch out Bowie, the Junior High is on fire for learning this year and looking to leave a long lasting impression on our community.
We are Team Bowie.
One Community… One
Vision… One Mission…
One Spirit… One Family…
Above All, Students First!
BISD trustees may fill assistant principal spot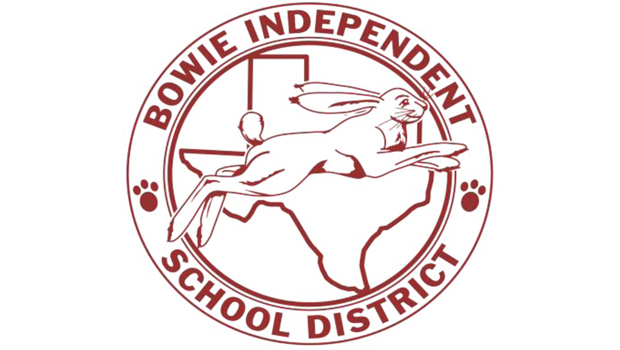 Trustees of the Bowie Independent School District will meet in a called session at 7:15 a.m. on May 25 to fill the junior high assistant principal position.
The board will go into closed session and return to take any action in open session. Possible action on a teacher certification waiver also is on the agenda.
This administrator position came open recently as Jason Childress left that job after he was named Bowie Intermediate School principal two weeks ago.
Mathnasium celebrates one year anniversary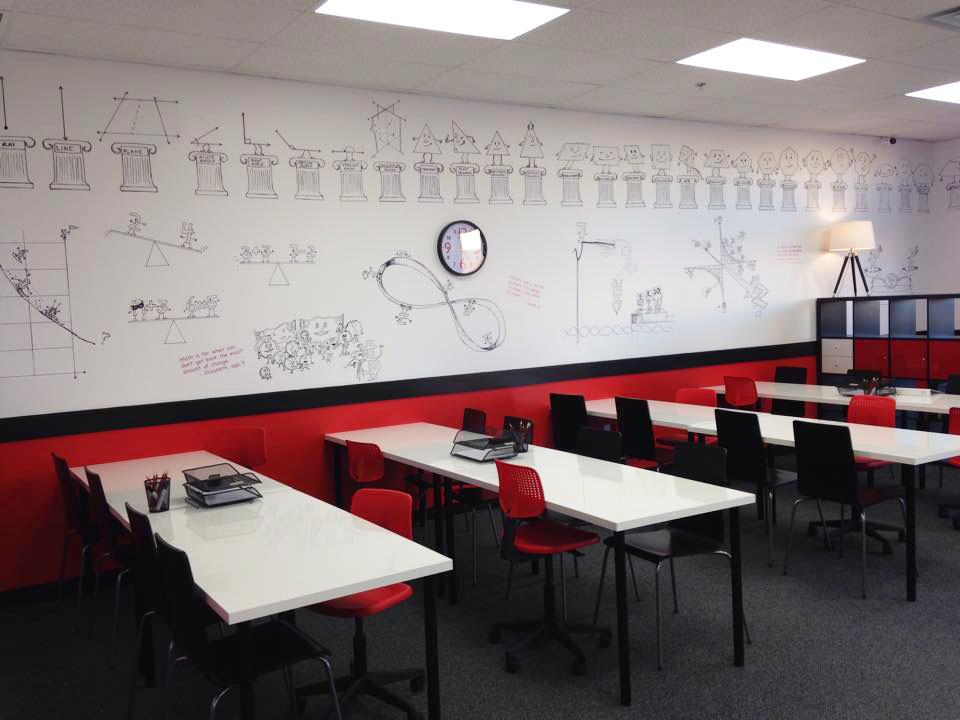 A look at the world of education over the past 30 years would show that there has been a number of changes to the way children are taught. Trends have swung wildly in all directions in an attempt to help children do well in school. The introduction of high-stakes tests like the STAAR has only added to the pressure schools are under to help students achieve. This pressure is especially true with math. Many people break into a sweat when confronted with a page of numbers, and this fear is communicated to children. When one considers the limitations placed on a child who isn't comfortable with math, the pressure makes sense.
For many parents, the goal of helping a child be able to choose any path he wishes means outside help will be needed. One such place to receive such help is Mathnasium of Wichita Falls, a math-only learning center getting ready to celebrate its one-year anniversary in North-Central Texas. Owned by Dr. Susan Cooper, Mathnasium is a franchise with over 700 locations worldwide. Rather than providing the traditional tutoring many parents think they want, the Mathnasium Method takes a more targeted approach to help a child catch up, keep up and get ahead.
Rather than only helping a child get through tonight's homework and Friday's test, the Mathnasium Method uses a comprehensive assessment to identify the very specific skills missing from a child's math arsenal. This assessment is then used to put together a learning plan that will fill in those gaps and move the child toward independence and success. The curriculum does this using a combination of mental, visual, verbal, tactile and written exercises to teach a child conceptually, rather than relying on rote memorization. The fact is, most people cannot remember a list of rules or directions that have no meaning for them. Think of the child with a list of chores. Most parents will tell you that, if those chores are given orally to the child with no way to recall them, it will be a great day if the child remembers the first two in a list of six. However, this is exactly how we try to teach math when we ask children to remember a set of steps rather than making sure the steps are understood.
Mathnasium works with children grades two through 12 on developing this understanding through personalized instruction that focuses on how each child understands a concept. Despite what many think, there is rarely a single way of solving a math problem. The key to a child's success is to allow each individual to find the way that makes the most sense to them. Mathnasium's instructors have the ability to do that while working with each child. They can help the child make the connections between the method being taught by the school's curriculum and what actually makes sense to them.
Mathnasium of Wichita Falls recently celebrated its one year anniversary. The staff looks forward to many more years of helping students. In an increasingly high-tech world, both mathematical fluency and logical reasoning are keys to the future success of children, and success in math is a key indicator of both these critical attributes. Through the services of Mathnasium, children can get the help they need to develop these skills to be ready for future success. For more information contact Mathnasium of Wichita Falls, 3001 Garnett, Ste. 200, Wichita Falls, 940-386-9556, www.mathnasium.com/wichitafalls.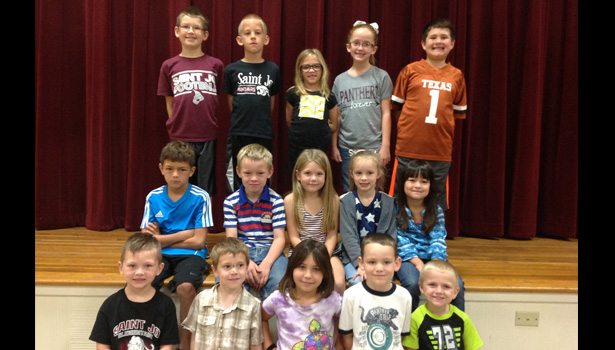 Saint Jo Elementary
Saint Jo Elementary PAWS winners for the week of Oct. 16 were: Trent Gaston, Sam Martin, Lilly Calabrese, Maxey Johnson, Blaine Firmino, Damon Byrd, Isaac Powers, Tatum Morman, Olivia Stewart, Francesca Voth, Damien Deich, Caleb Roe, Valicity Rubio, Ethan Nunneley and Corbin Johnson.