43 percent of county voters cast early ballots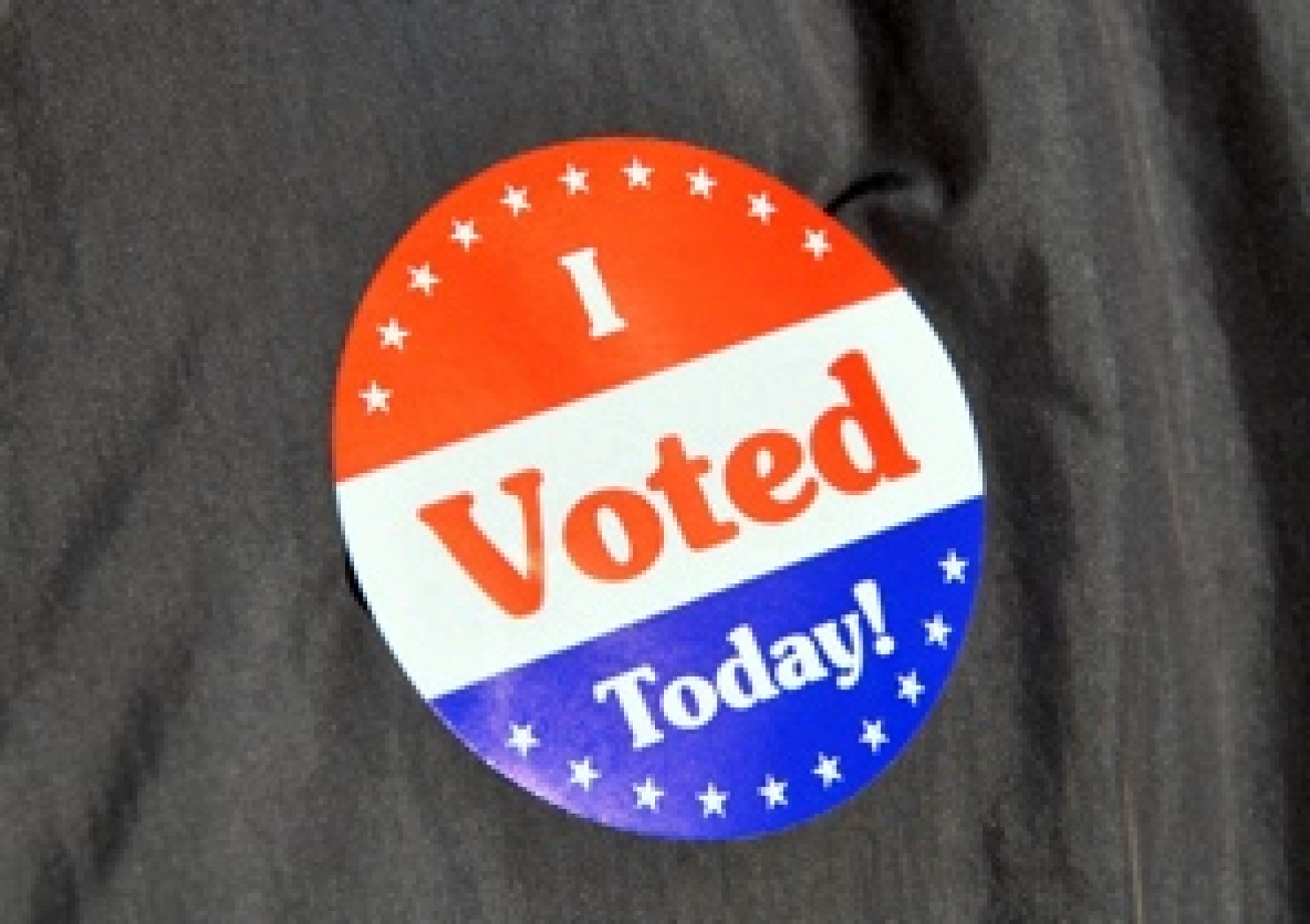 More than seven million Americans have voted during the opening weeks of early voting for the Nov. 3 general election. That is 43 percent of the nation's registered voters and more than 80 percent of the total turnout four years ago.
With only three days left in early voting Montague County voters have been riding that same wave with 6,056 ballots cast as of Tuesday morning. This surpasses the 5,944 who voted early in 2016. Elections Administrator Ginger Wall said this is 43 percent of the total registered voters in the county.
As election day nears, Wall reminds those who requested mail-in ballots they can deliver their ballots by hand to her office in the courthouse annex before 5 p.m. on election day.
Wall said there were 630 ballots requested along with 20 requested for those serving in the military or out of the country on election day.
Balloting for early voting will continue through 5 p.m. Friday at the four locations.
Read the full story in the mid-week Bowie News.
Faith Community Health System opens Bowie ER for patients today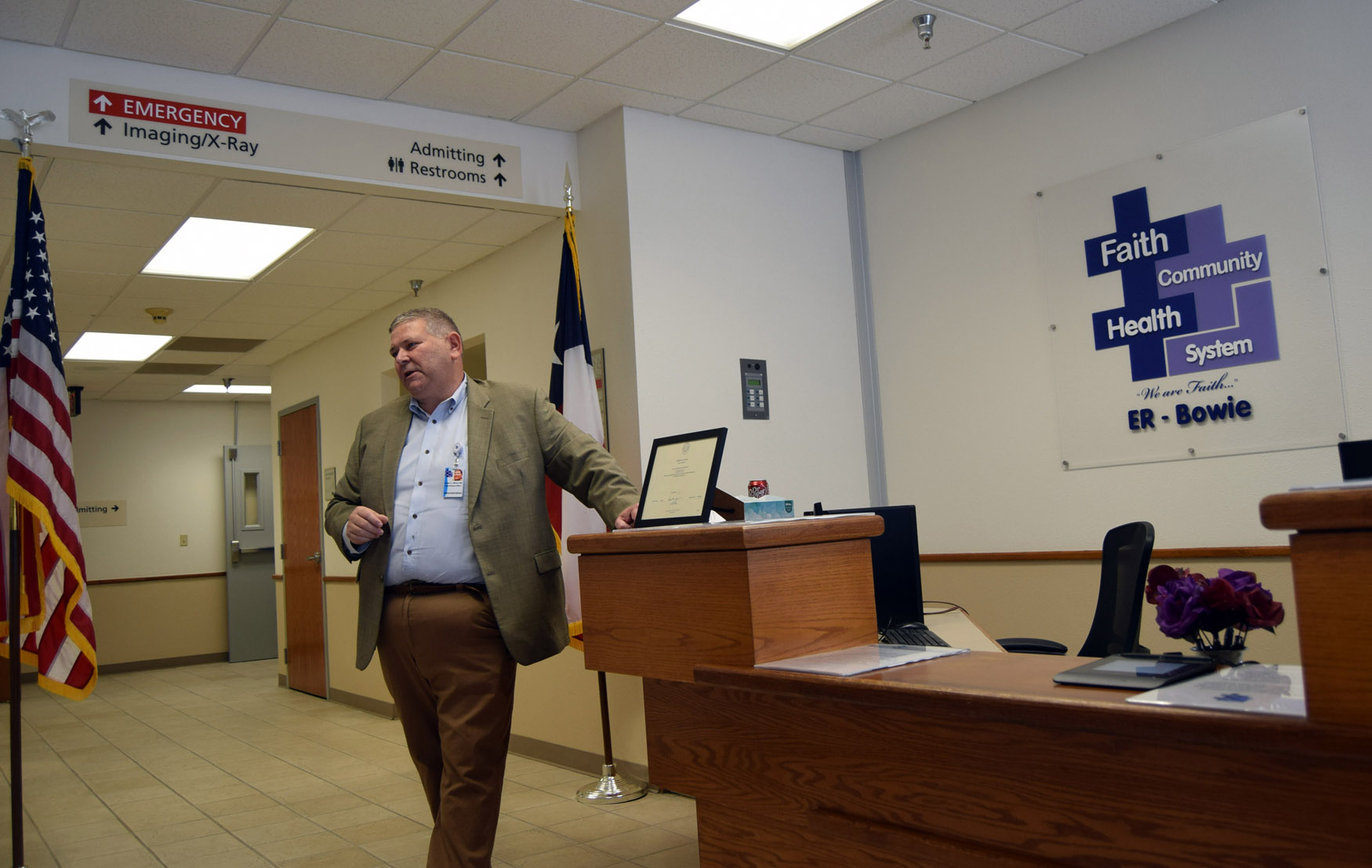 Shortly after 1 p.m. Sunday the new Faith Community Health System Bowie emergency room went "live" and began accepting patients.
That announcement was greeted with loud applause as a reverential dedication ceremony for employees, families and community leaders came to an end. Frank Beaman, chief executive officer for Faith Community, turned to the ER director and said it was a go everything was ready.
The return of emergency medical care in Bowie has been a major concern for businesses and citizens who have been without immediate ER care in the city since Feb. 4, 2020 when Central Hospital closed its doors. The property was in an out of the bank's hands many times and up for sale on the courthouse steps before it landed with investors who worked with Faith Community to establish a new ER in the former hospital. Bowie has been without a fully operational hospital since Nov. 16, 2015 when Bowie Memorial Hospital closed after nearly 50 years of service to the community. BMH was purchased and reopened as Central Hospital in May 2017, but it never really got its footing and closed in early 2020. Bowie emergency care has relied on Nocona General Hospital and Wise Health Care in Decatur.
It was a major undertaking as the building had been left to waste after it closed. Rain, freezing weather, thieves and neglect took a drastic toll by the time Faith launched the renovation and announced its intention to open an ER in August 2021. The last two years have been fraught with delays and unexpected costs many caused by the pandemic and post-pandemic business environment.
Top photo – Faith Community Rural Health System Medical Director Shawn White welcomed guests to Sunday's ceremony.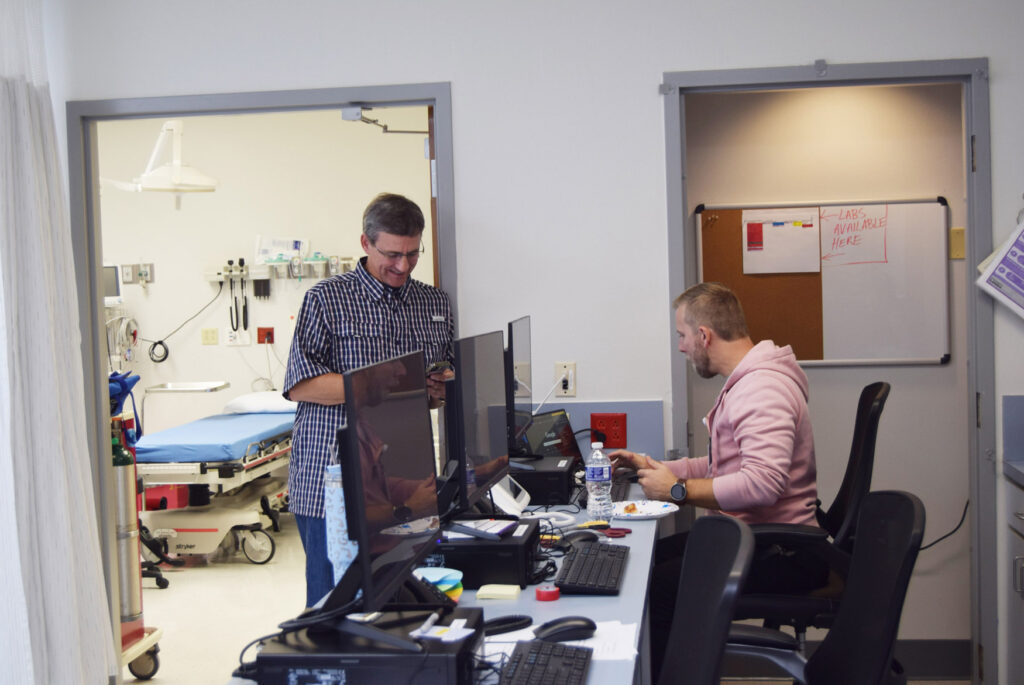 BISD readies bond election public meetings
Bowie Independent School District bond election public meetings have been scheduled for October, prior to the Nov. 7 election.
BISD is offering voters a $90 million bond election for various building projects including a new intermediate school and renovations to the present intermediate school to accommodate junior high students, who would be moved to that building. The present junior high would then be used for administration and other district programs.
Topics of discussion at these meetings will be bond facts, bond scope, impact on safety, tax impact and voting. Visit bowieisdnet and click the bond election tab.
The meetings will be Oct. 2 at the junior high, Oct. 12 at the intermediate and Oct. 23, junior high.
They open at 5:30 p.m. for campus tours, 6 p.m. for information and question and answer with Superintendent Blake Enlow at 6:30 p.m. plus building tours.
Nocona ISD offers $19 million bond proposal on Nov. 7 ballot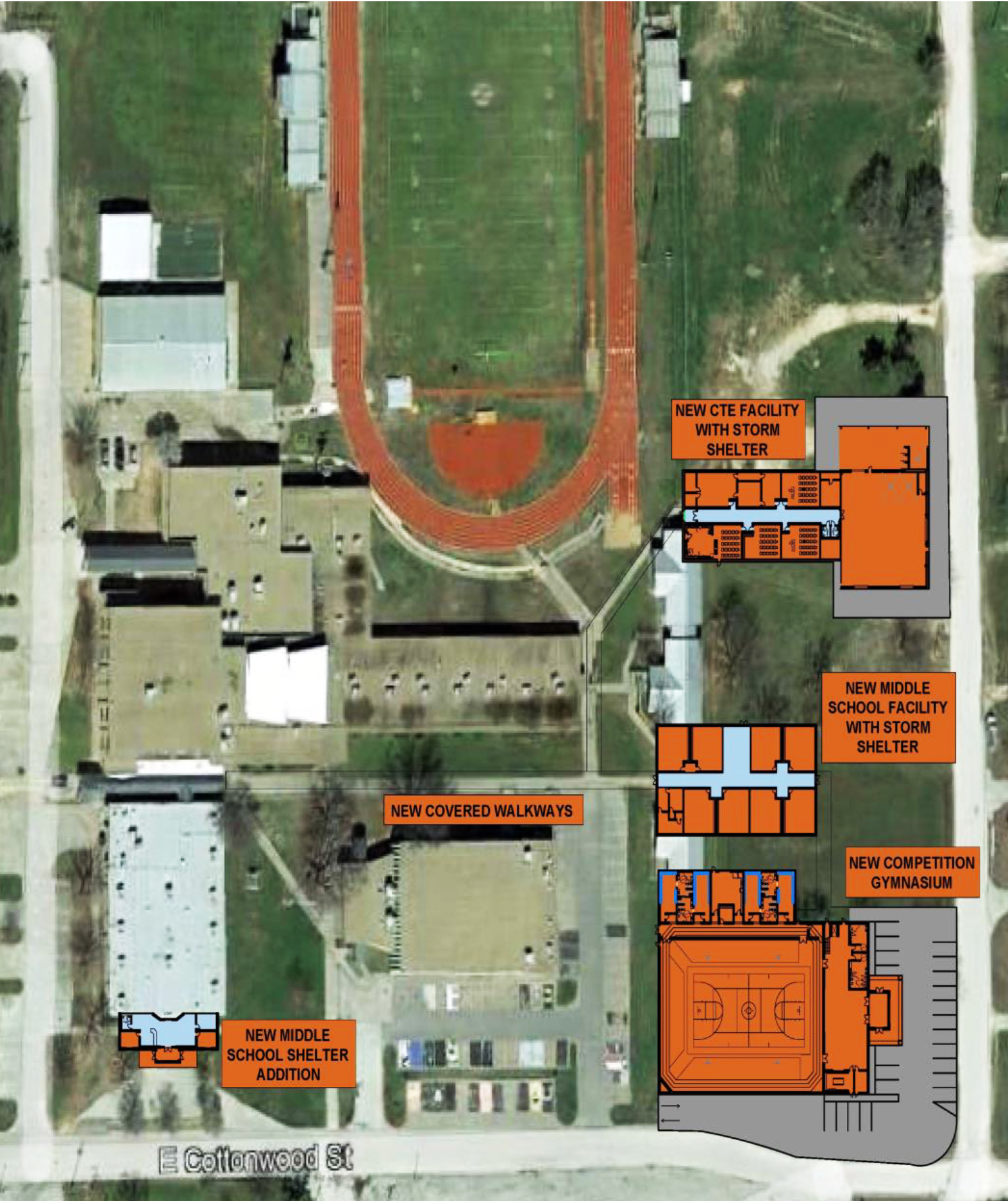 By BARBARA GREEN
[email protected]
It has been more than 20 years since the Nocona Independent School District took on any debt to build new campuses and back in spring 2016 voters said no to a $15.1 million bond issue for a new high school.
Before that 2016 bond election it had been 38 years since citizens were asked to cast a bond ballot. The second in a series of public meetings took place Sept. 25 saw less half a dozen people in attendance to learn about the $19 million bond proposal.
The next meetings are: Oct. 2, 5:30 p.m., elementary cafeteria; Oct. 2, 6:30 p.m. NES cafeteria (Spanish) and Oct. 20, 7 p.m., middle school cafeteria.
A facilities' committee spent months developing a plan and a slate of objectives that includes providing tornado shelters for all students and staff, no students crossing roads to go to classes and eliminating students leaving secure areas during the instructional day, ending the use of portable buildings for instruction and providing adequate space for current programs on all three campuses.
Read the full story in the Saturday Bowie News.