Wildfire burns more than 400 acres, threatens homes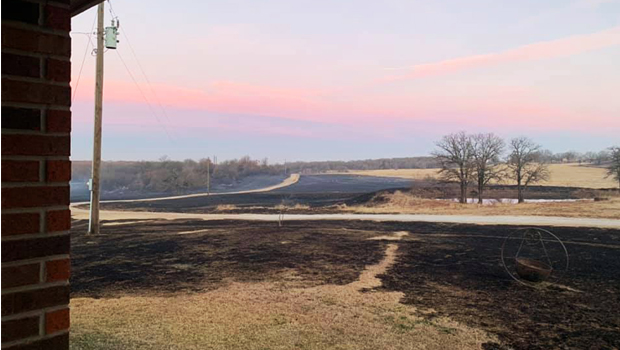 More than 400 acres burned and several properties were threatened in a wind-blown wildfire that swept east after starting outside Montague on Jan. 15.
The fire began with the first call about 1:30 p.m. last Friday as Montague Volunteer Fire Department responded. Chief Tommy Fenoglio said he was first at the scene and could see where the fire started on the side of Rock School Springs Road, about one mile off Farm-to-Market Road 1806.
"It started on the side of the road and you could see the tracks where someone pulled off. I am not sure if their muffler started it or something was thrown out," said the chief.
Fenoglio said every fire department in Montague County responded to the scene with at least two trucks. Winds ranged from 20-30 mph with gusts around 40 mph. The fire danger had the potential for disaster on Friday.
Read the full story in the mid-week Bowie News.
Hotel/motel tax report questioned, tabled
Members of the Bowie City Council had a final vote on the 2023 tax rate Monday night, along with approving the final 2022-23 budget amendment and the year-end hotel/motel tax.
While the agenda was filled with primarily routine items, there was some tense questioning throughout the brief 26-minute meeting.
The hotel/motel tax year-end report was offered Mayor Gaylynn Burris, council representative on the board. The beginning balance for 2022-23 was $206,566.67 with receipts of $114,439 year-to-date. The year's expenses were $87,374.75. The year-end balance is $233,631.45.
Burris, who also serves on the hotel/motel committee said purchases this year included a new lighted billboard at the community center to promote its events. There were five billboards, advertising, maps, rack cards, city promotions and community center projects.
The mayor noted that two years ago they were having issues with businesses paying in a timely fashion, however, Finance Director Pamela Woods has since conducted audits of the participants and payments are back on schedule.
Read the full story in the mid-week Bowie News.
Property Fraud Alert program coming to county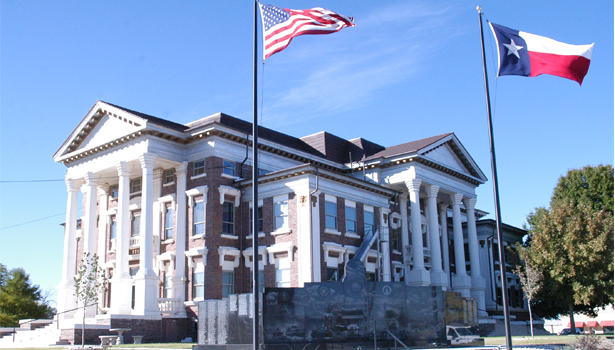 By BARBARA GREEN
[email protected]
Montague County residents will soon be able to take advantage of a property fraud alert system to help battle what the FBI calls the "fastest-growing white-collar crime" in the nation.
During Monday's commissioner's court meeting, members approved a request from County Clerk Kim Jones to obtain the service of Property Fraud Alert Service from Fidlar Technologies. Mark Hutton of Fidlar made the presentation.
Based in Ohio, the company expanded to Texas two years ago with 36 partners participating the program to protect land and vital records. Jones said this has become an issue where people may have their property title usurped by someone and sold out from under them without their knowledge. After doing about six months of research she found this program and would like to obtain it for county property owners. The company has seen 180,000 new subscribers in 2022.
Read the full story in the mid-week Bowie news.
Nocona ISD plans bond public forums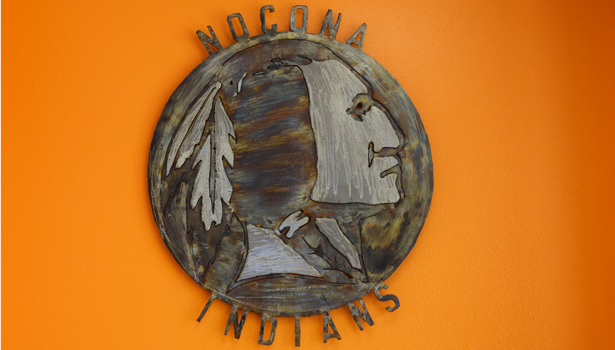 There will be a school bond informational meeting for Nocona Independent School District residents at 5:30 p.m. on Sept. 25 in the high school auditorium.
Superintendent Dr. David Waters said everyone is invited to attend and receive details of the $19 million bond proposal that will go to voters on Nov. 7.
This plan was developed by a facilities committee in conjunction with the board of trustees and includes four projects:
Adding eight classrooms and a storm shelter to the elementary large enough for everyone on campus. Projected cost $3,315,000.
Adding eight classrooms and a storm shelter to the current middle school also large enough for all on that campus. Projected cost $3,298,750.
Remove the 35-year-old portable buildings at NHS and build a new career and technology education and vocational agriculture center with a storm shelter. Projected cost $4,200,000.
Build a stand-alone 1,200-seat competition gym facing the Cottonwood/Grayson intersection. Projected cost $5.7 million.
There have been extensive last-minute discussions on the building locations going back and forth between connecting them with existing buildings or not; however, it was decided to place the buildings on the east side of the 71-year-old high school on what the board called "up on the hill" facing Grayson Street. The architect emphasized that site would handle drainage more effectively and would be less expensive than connecting them.
After these most recent discussions and board input the final drawings will be prepared.
The schedule of public meetings will be as follows:Sept. 23, 10 a.m., Nocona Hills Church Youth Center, Nocona Hills Homeowners Assn.Sept. 25, 5:30 p.m., NHS Auditorium, public.Oct. 2 , 5:30 p.m., Nocona Elementary cafeteria, public.Oct. 2, 6:30 p.m., NES cafeteria, Spanish.Oct. 20, 7 p.m., Nocona Middle School cafeteria, public.