Governor gives update on winter weather response, continued reliability of power grid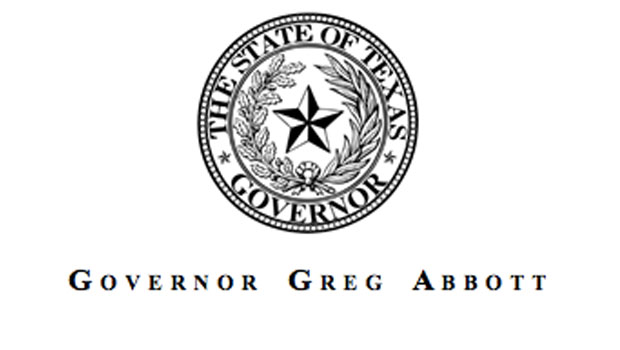 AUSTIN – Governor Greg Abbott today held a press conference to provide an update on the State of Texas' ongoing response to severe winter weather conditions. The Governor noted that the Texas power grid continues to be reliable and fully functioning, even at peak demand. Governor Abbott directed Texans to visit TDEM.TEXAS.GOV for a list of winter weather resources from state agency partners. He added that more than two dozen state agencies are continuing to work around the clock to respond to the storm.
"The Texas power grid is more reliable and resilient than it has ever been, and we are continuing to actively respond to the impact of this winter storm," said Governor Abbott. "Over two dozen of our state agency partners are working collaboratively to ensure that Texans continue to have the resources they need to stay safe. I encourage Texans to visit TDEM.TEXAS.GOV for a full list of resources available to them including warming shelters, information on local power providers, updates on road closures, and more. Most of our communities will continue to experience freezing temperatures over the next few days, so I urge Texans to stay off the roads if they can and continue to heed the guidance of their local officials."  
Governor Abbott stated that Texas will experience freezing temperatures over the next few days, but the power grid has performed well and will continue to perform well. Power demand reached 69,000 MWs this morning, and the State of Texas does not expect demand to exceed that amount for the rest of this weather event. At the time of the press conference, there is still enough extra power to serve over three million additional homes in Texas. The Governor credited the grid's strength to a variety of proactive strategies including winterization, the availability of alternate fuels, the designation of natural gas facilities as critical infrastructure, and a 15% increase in power generation capacity compared to last year.
The Governor reported that there are currently 20,000 Texans without power due to local power issues such as high winds, ice on power lines, and downed trees and branches. Texans are encouraged to contact their local power provider if they experience an outage.
Fantasy of Lights Christmas Festival 2023 Sweet Tidings of Gingerbread schedule Dec. 1-3
Dec. 1
Sip & Stroll With Me, 5-8 p.m., downtown Bowie, $10 to purchase armband and glass from any participating merchant. See full list of merchants in your mid-week Bowie News.
Open house Bowie Economic Development office, 4-6 p.m., 101 E. Pecan.
Dec. 2
Pancakes with Santa, 7-10 a.m., Bowie Fire Department. Free, toy drive donations accepted and photos with Santa.
FUMC Elf 'N Magic Crafts, 8-11 a.m., Bowie Library, 301 Walnut, free.
Amity Club accepting Bowie Mission donations at 506 N. Mason from 9 a.m. to 6 p.m.
Christmas entertainment, 3-6 p.m., Wise Mercantile, 111 W. Wise.
Live entertainment and holiday songs, 5 p.m., main stage on Smythe Street
Christmas tree lighting ceremony, 6:45 p.m., Smythe and Tarrant Streets
Fantasy of Lights Parade, 7 p.m.
Dec. 3
Amity Club Christmas Tour of Homes, 2-5 p.m., various locations. Tickets $20 at the chamber office, Amity members at at home locations. See full list of homes in the mid-week Bowie News.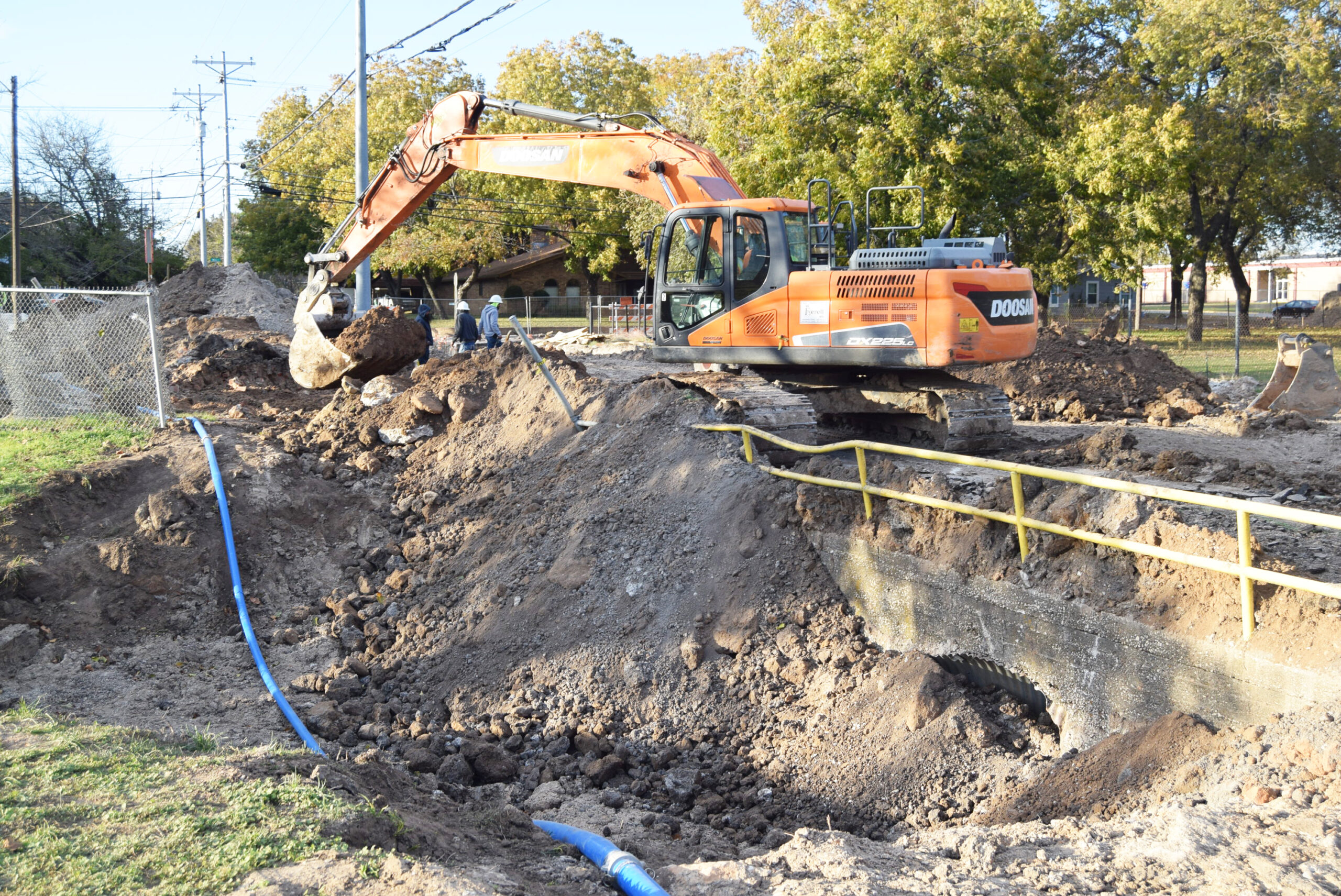 The drainage project at Nelson and Mill saw major progress as the first concrete drain boxes went in along with pipe. These 42-inch corrugated PVC pipes will connect to the inlet box at Mill. The bridge and rusted culverts and pipes have been removed. The pipes will flow through the 11-feet X 6-feet concrete culvert boxes which will be tied together and set in the creek, going under Nelson to Lamb Street.The project contractor has removed all the rusted out galvanized culverts that were located under Nelson Street at Kiwanis Park, along with the bridge that went across the creek that flows through the park. (Courtesy photo and by Barbara Green)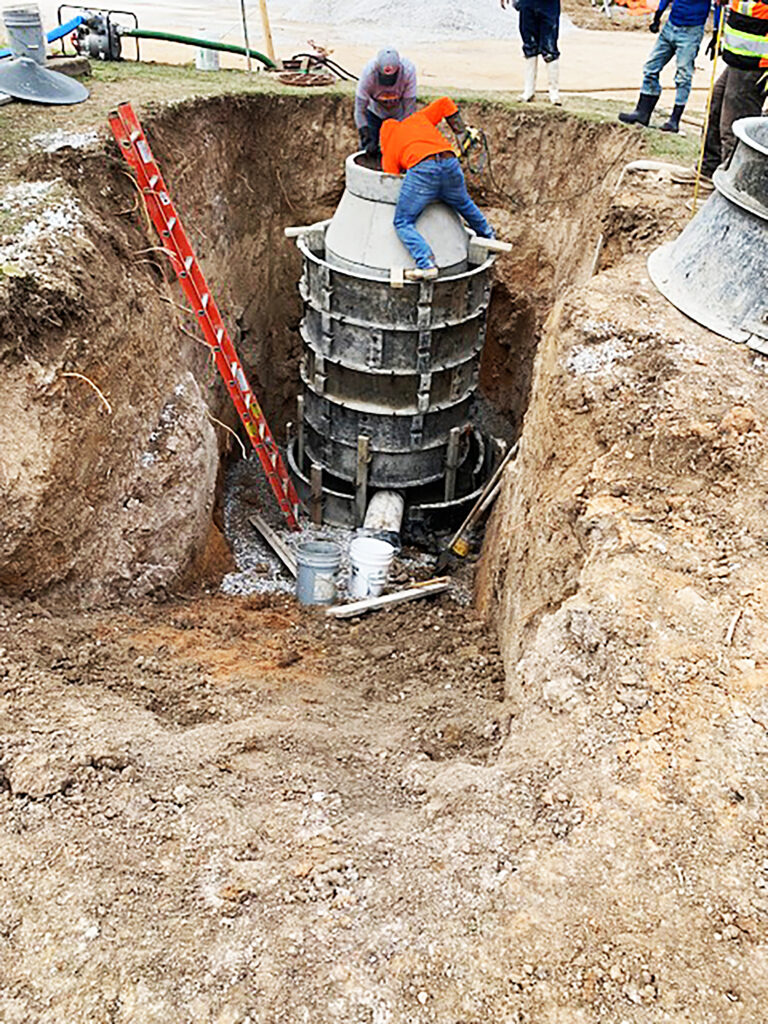 Volunteers make Thanksgiving merry with free community meals
There were 328 meals served at the community dinner including delivery, take-out and in-house. Coordinator Judy Broker thanked the volunteers and donors who provided nine hams and 15 turkeys along with the bakers of sides and desserts and those who delivered all the free meals. Pictured above volunteers fill meal plates for delivery to area residents.