TxDOT provides update on highway status
TxDOT maintenance crews made gains on all Tier 1 and Tier 2 highways today. By noon all lanes on I-35 , I-44, US 287 and Kell Fwy were cleared and functioning very well. TxDOTspent extensive time tandem plowing throughout the area.
When the level of service was restored , crews moved out on to tier 3's. The sun assisted through sublimation. This allowed some melting and dissipation to take place. Breaking up the ice bond on the pavement made plowing slush very easy. Inside Wichita Falls, TxDOT was able to plow and retreat Southwest Parkway (FM 369) and Seymour Hwy (Bus. 277) and Jacksboro Hwy. In Gainesville, with I-35 and US 82 in good shape, crews were able to plow into the extensive FM system in Cooke County.
We are warning motorists of the refreeze tonight which will be dangerous. Run-off from the melting snow will run across lanes in places only to refreeze. Drivers should expect black ice. Patching snow and ice on bridges and overpasses can be expected as well.
We will remain on duty around the clock. More gains are expected for Saturday as temperatures rise a bit. However, we are committed to continuing this schedule into Sunday in the areas that need it. Motorists can obtain travel information, road conditions and see 15 Wichita Falls traffic cameras and 1 Vernon camera by visiting DriveTexas.org or calling (800) 452-9292. Traffic cameras are also at TxDOT.Gov.Remember to follow the Wichita Falls District on our Facebook page,
Commissioner to meet Dec. 11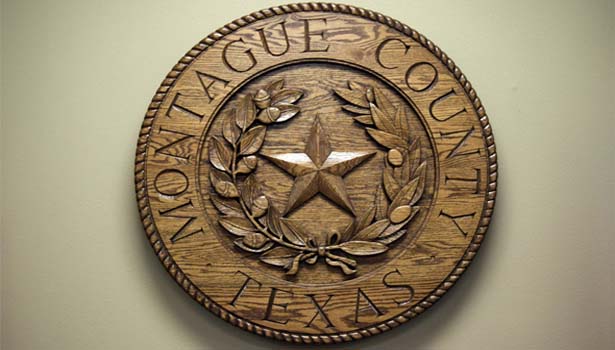 The Montague County Commissioner's Court will meet at 9 a.m. on Dec. 11 in the courthouse annex.
A joint election agreement with the Democratic and Republican Party Primaries will be presented for the March 2024 elections.
The memorandum of understanding with the Helen Farabee Centers and Montague County Jail for psychological evaluation of law enforcement officers will be reviewed.
The court will approve the Genesis eBonds licensing and service provider agreement with GenCore Candeo, Ltd dba The Genesis Group.
A pair of preliminary plats round out the agenda for lots 1-83 in Red Oak Hills Subdivision 322.99 acres in precinct four and tracts 2A and 2B in the Thirteen Subdivision 13.01 acres also in precinct four.
Council vacancy draws 5 prospects
Members of the Bowie City Council will consider naming one of five applicants to fill the vacancy in precinct one-north ward when they met at 6 p.m. on Dec. 11.
The opening came last month when Laura Sproles resigned her seat due to a move into another precinct. There is one year remaining on the two-year term for the precinct one council position.
As of Friday those who have submitted their application were Tawni J. Jones, David Love, TJay McEwen, Phillip Warren and Valerie Thomerson.
Jones lists herself as an entrepreneur on the application and she has lived in the precinct 6.5 years. Love lists his occupation in sales with 22 years in the precinct. TJay McEwen is a bank manager at Wellington State Bank and has lived in the precinct eight years.
Warren is a lease operator and has lived in the precinct just over 14 years. Thomerson is retired and lived in her precinct three years. If the council makes a selection the new councilor will be sworn-in that night.
Two Bowie Public Library board members also will be appointed: Karen Milchanowski and Lua Brown, both reappointments and Jessica Burris, new member.
Read the full story in the weekend Bowie News.
TWDB finally gives go-ahead on sewer project
Government moves at a snail's pace, but the City of Bowie has finally received its directive to proceed with a $9.7 million sewer line replacement project.
Bowie City Manager Bert Cunningham was ecstatic to receive the letter Tuesday from the Texas Water Development Board. The engineer and contractor joined in the joy and scheduled a pre-construction conference for Dec. 8.
The city has been waiting several months to receive the final go-ahead from the TWDB, which is providing a low-interest loan to Bowie for the project. BCAC Underground, Haltom City, won the bid back in August at $832,802.75, which was about $160,000 less than the estimate.
Read the full story in the weekend Bowie News.