Man arrested for arson at new home in Bowie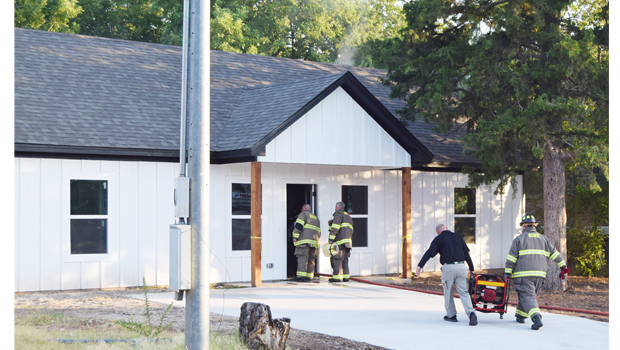 A 43-year-old Whitesboro man has been arrested in connection with a fire that damaged a newly built home in Bowie Wednesday morning.
City of Bowie firefighters responded to the fire shortly after 7 a.m. on Aug. 3. Construction of the new home was recently completed by Rojelio Aranda and Thomas Rivera.
The fire appeared to be contained to the attic as smoke could be seen coming through the vents. A neighbor was outside wetting down his own roof with a water hose as a precaution if the fire began to spread.
Nikki Jones looked on as firefighters went in and out of what was going to be her new house she was set to close on that very day.
Fire officials indicated the fire may have done some structural damage and the ceiling had to be taken down, but they felt it could be repaired. There was no furniture inside to have been damaged by smoke.
Lt. Randy Hanson said the initial investigation pointed to arson, and he moved forward with obtaining an arrest warrant for a possible suspect, Glen Allen Jones, Whitesboro. He also is the ex-husband to the pending owner. Hanson did not want to elaborate on the details of the arson as the investigation is ongoing.
Hanson coordinated with the Grayson County Sheriff's staff and Jones was arrested on the city warrant on Thursday. He was transported to the Montague County Jail on Friday morning where he faces a complaint of first-degree arson with a $75,000 bond. As of 1 p.m. Friday he remained in jail.
Youth fair entries open until Dec. 15
By BARBARA GREEN
[email protected]
Entries opened Dec. 1 for the 2024 Montague County Youth Fair and will close on Dec. 15.
Last year the fair welcomed a strong number of overall entries with 1,030, up from 757 the prior year. There were 337 exhibitors.
The fair will take place Jan. 3-6, 2024 with activities at the Montague County Agriculture Center, Nocona Community Center and Bowie High School.
After a successful premiere, Leadership Day returns to the fair calendar this year with activities at Bowie High. Kristy Tillman, chairman of the fair board, said since Bowie is out on holiday break, this will offer a larger, more conducive space for all entrants to compete and relax. Events will be from 9 a.m. to 5 p.m. on Jan. 3, which adds one day to the traditionally three-day fair.
Some of the other changes this year include a $5 fee for each contest. This also will allow the leadership kids to be listed on the pledge sheets.
There will be no extemporaneous speaking this year and it has been replaced with a Montague County Agricultural Advocacy Prepared Speaking contest.
Read more about the fair changes in your weekend Bowie News.
Only one contested county race for the March 2024 primaries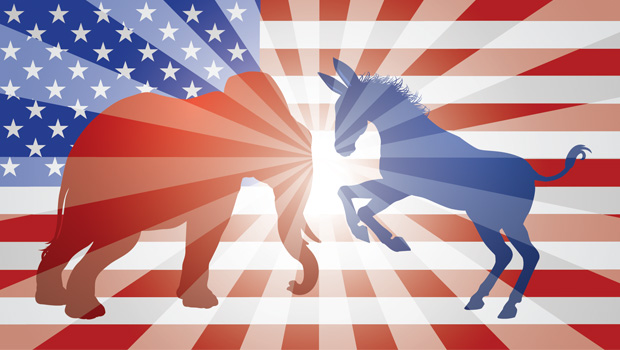 There have been no additional county party primary filings since the Nov. 16 Montague County Republican Party signing night for the March 5, 2024 elections.
As of Nov. 30 there was only one contested county election, but multiple candidates for the two state Legislative seats and the District 13 Congressional seat. The deadline to file for the primary is Dec. 11.
Montague County Republican Party Chairman Mark Neese said he has received no new filing paperwork since the Nov. 16 county meeting, where a large number of incumbents signed up for re-election.
The only contested race so far is in county commissioner precinct one where Commissioner Roy Darden has filed for re-election and is facing a challenge from Charles King.
Read the full story on the state and district races in your weekend Bowie News.
Fantasy of Lights Christmas Festival 2023 Sweet Tidings of Gingerbread schedule Dec. 1-3
Dec. 1
Sip & Stroll With Me, 5-8 p.m., downtown Bowie, $10 to purchase armband and glass from any participating merchant. See full list of merchants in your mid-week Bowie News.
Open house Bowie Economic Development office, 4-6 p.m., 101 E. Pecan.
Dec. 2
Pancakes with Santa, 7-10 a.m., Bowie Fire Department. Free, toy drive donations accepted and photos with Santa.
FUMC Elf 'N Magic Crafts, 8-11 a.m., Bowie Library, 301 Walnut, free.
Amity Club accepting Bowie Mission donations at 506 N. Mason from 9 a.m. to 6 p.m.
Christmas entertainment, 3-6 p.m., Wise Mercantile, 111 W. Wise.
Live entertainment and holiday songs, 5 p.m., main stage on Smythe Street
Christmas tree lighting ceremony, 6:45 p.m., Smythe and Tarrant Streets
Fantasy of Lights Parade, 7 p.m.
Dec. 3
Amity Club Christmas Tour of Homes, 2-5 p.m., various locations. Tickets $20 at the chamber office, Amity members at at home locations. See full list of homes in the mid-week Bowie News.