Nocona BBQ team advances to nationals on dessert
The two Nocona High School barbecue teams competed at the state championship this past weekend with the Second Hand Smokers placing sixth in the dutch oven dessert category giving them points and clearing a way to the national competition in June.
Team member Denise DeLeon prepared the dessert.
The competition will be hosted at the Kahlari Resort June 18-21, a multi-day event with pork butt as the tie-breaker. There also will be some keynote speakers and training specific to barbecue.
The Burnt Ends did not make the final cut for nationals, but the team made up of two freshmen and three seniors had a great debut year.
Final scores from the state contest have not arrived to show where the teams placed in all five events. Both teams have been invited to attend and assist two teams cooking at the world championship contest in Memphis later in May.
Forestburg Longhorns prepare for homecoming
Forestburg High School celebrates homecoming as they take on Vernon Northside at 7:30 p.m. Friday. Royalty crowning will be pre-game at 7 p.m. Members of the senior court are: (Seated): Natalie Gomez, Yanelly Carranza, Madisen Deason, KK Willett, Justynne Roller and Reagan Ladewig. (Standing): Sophie Bridges, Will Johnson, Nathan Payne, Kayden Dill, Haley Balthrop, Jeremiah Perez, Keagan Sparkman, Dallas Strobl and Savannah Calk. (courtesy photo)
TEA delays A-F accountability ratings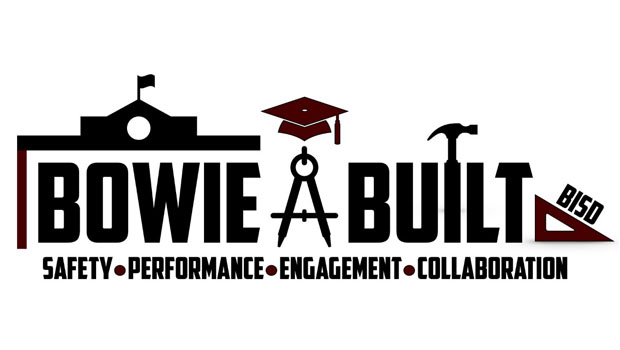 The staff at the Texas Education Agency this past week announced a temporary delay in the release of 2023 A-F accountability ratings for districts and campuses, originally scheduled for Sept. 28.
The A-F system is a tool that evaluates how well districts and campuses help students reach certain learning goals. As prescribed by statute, A-F ratings must balance multiple objectives to ensure a rigorous, transparent, and fair system, and are based on:
A. Achievement – how well all students have learned certain academic content – and
B. Progress – how much all students have gained academically over the course of the year
C. Closing the Gaps – how well schools raise academic performance among certain groups of students.
Lee Ann Farris, assistant superintendent, told the Bowie School Trustees Monday night, the state used 2018-2019 , plus 2020-21 data which was impacted significantly by COVID. Those comparisons were not really "apples to apples," and a lot of schools went down in the ratings.
Read the full story in the mid-week Bowie News.
Nocona Indians celebrate homecoming