Bowie homecoming activities all week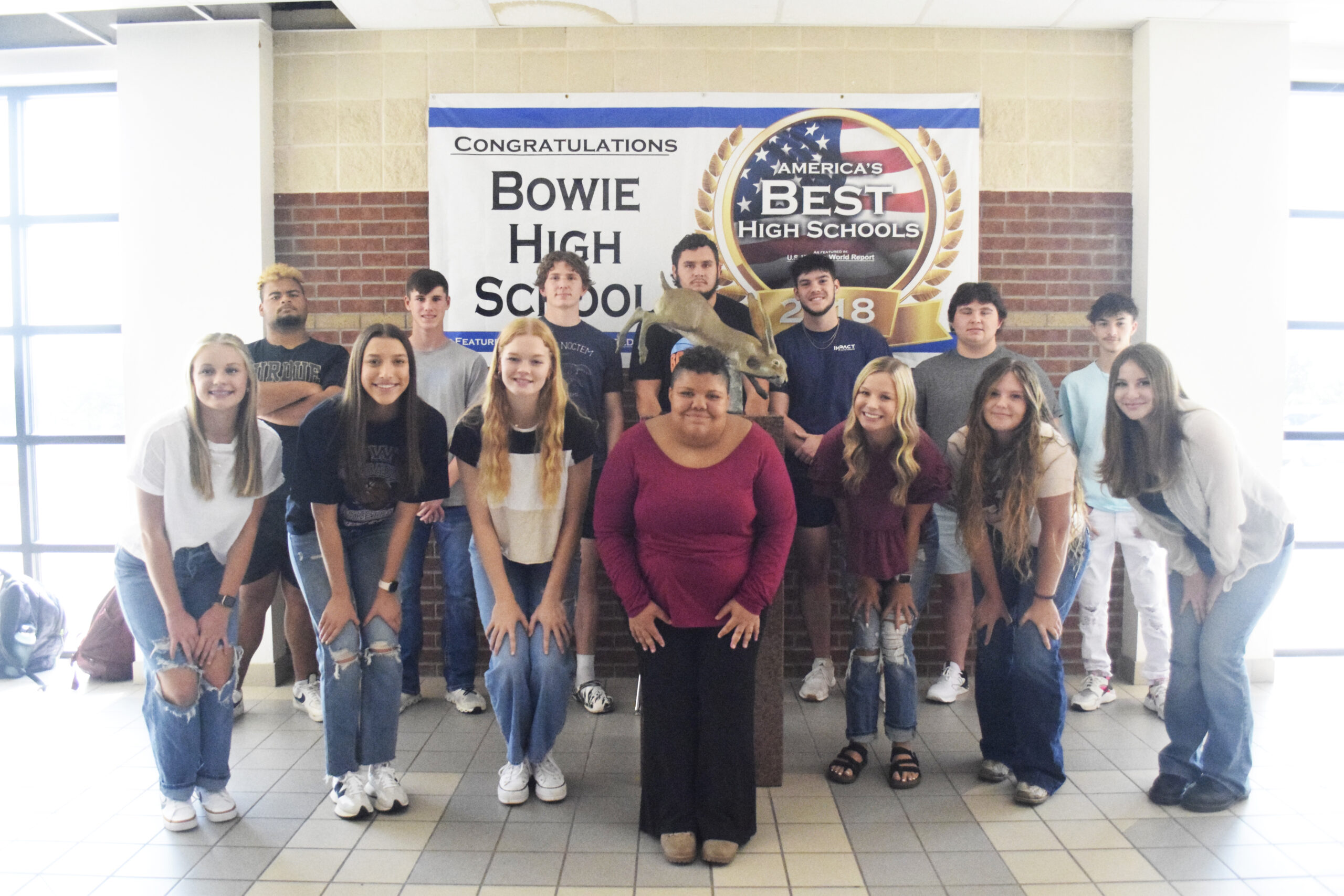 Bowie High School homecoming will be on Sept. 8.
There will be a homecoming parade at 6:45 p.m. on Sept. 6 through downtown Bowie. Those with questions may contact Jamie Ulbig, 940-872-7547 or Amy Willingham, 940-233-2978.
After the parade there will be a Homecoming Community-wide Burn Ban Bonfire immediately after the parade at the rodeo grounds. The cost will be $1 per person or a pair of shoes. Cash only. It is sponsored by the 2024 BHS senior class.
Food trucks will be on site. The band and cheerleaders will perform. The event also will honor Becky Wagonseller Winn, BHS Class of 1972.
The homecoming pep rally will be at 10:45 a.m. with the junior high joining at the high school gym.
That morning, the football, volleyball, cross country, and tennis teams along with the band and cheerleaders also will travel to the elementary and intermediate schools, Smarty Pants and Advanced Rehab to put on mini pep rallies for each group before returning to BHS for the main pep rally.
The homecoming court will be presented during halftime ceremonies Friday night when the Jackrabbits take on Henrietta.
The king and queen will be pre-selected from the senior representatives. Princesses are Jaci Frie, Kaitlyn Fitzgerald, Olivia Gill and Ziba Robbins. Princes are Sterling Herrington, Brady Lawhorn, Jacobi McGregor and Seth Moore.
Other members of the homecoming court are: Tyler Richey and Ellie Mowry, freshman prince and princess; Dodge Rhoades and Chazlyn Webb, sophomores and Noah Brown and Belia Berrios, juniors.
There will be a homecoming dance for BHS students only from 8-11 p.m. on Sept. 9. Cost is $10 per person and it is semi-formal attire.
Saint Jo Panthers ready homecoming events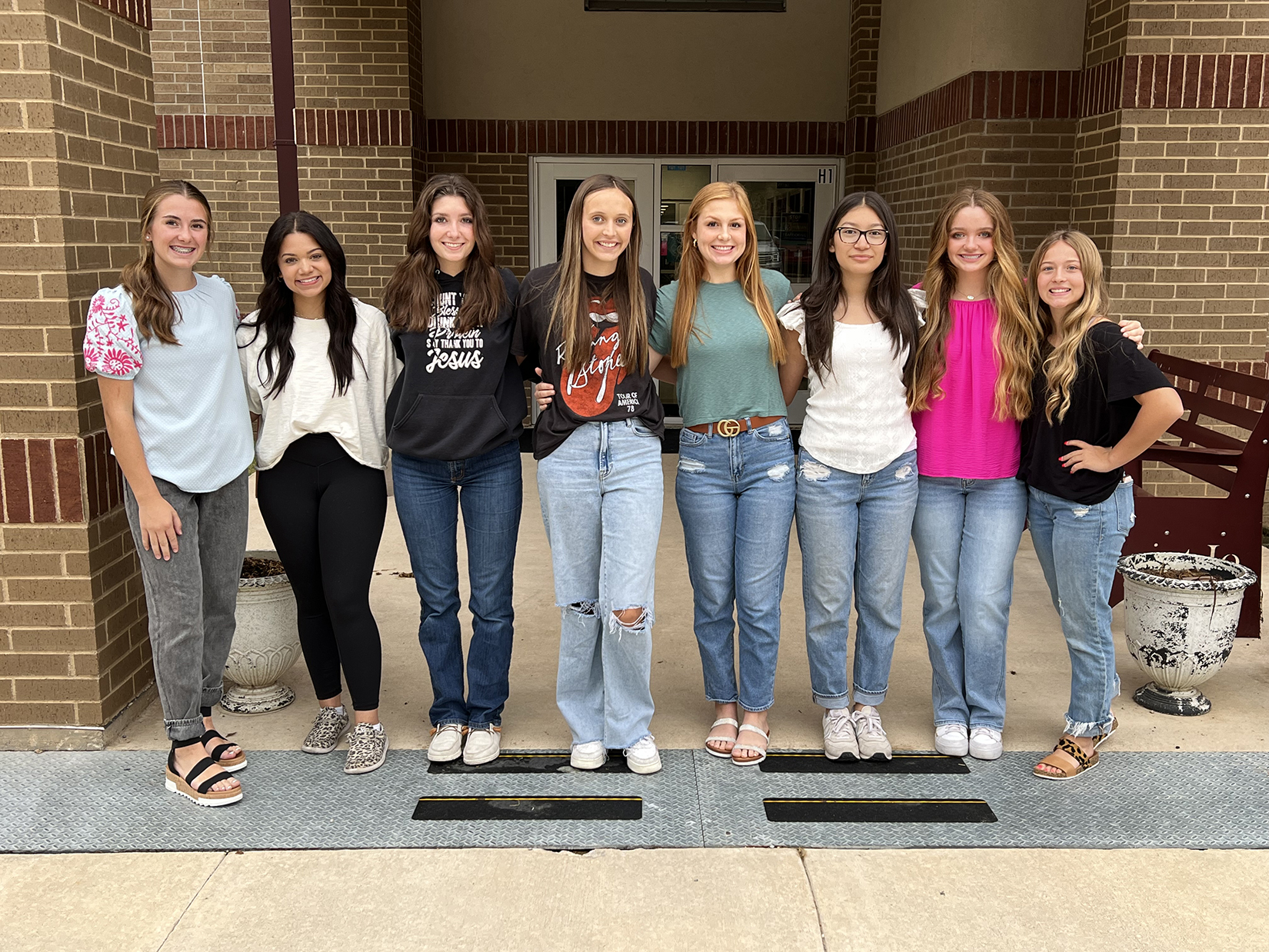 Saint Jo High School celebrates homecoming this Friday as the Panthers take on Gold-Burg. Members of the homecoming court include Junior Princess Taylor Patrick, Junior Princess Ava Rossin, senior candidates Jacie Weger, Presley Deweese, Kyler Dunn, Saraiah Vasquez, Sophomore Princess Maxey Johnson and Freshman Princess Jordyn O'Neal. The queen selected from the senior ladies will be crowned during halftime ceremonies at Harley Sewell Stadium Friday night. The game starts at 7:30 p.m. Courtesy photo.
There will be a homecoming dance starting about 15 minutes after the football game. A king will be crowned at the dance.
Fall home and garden section inside today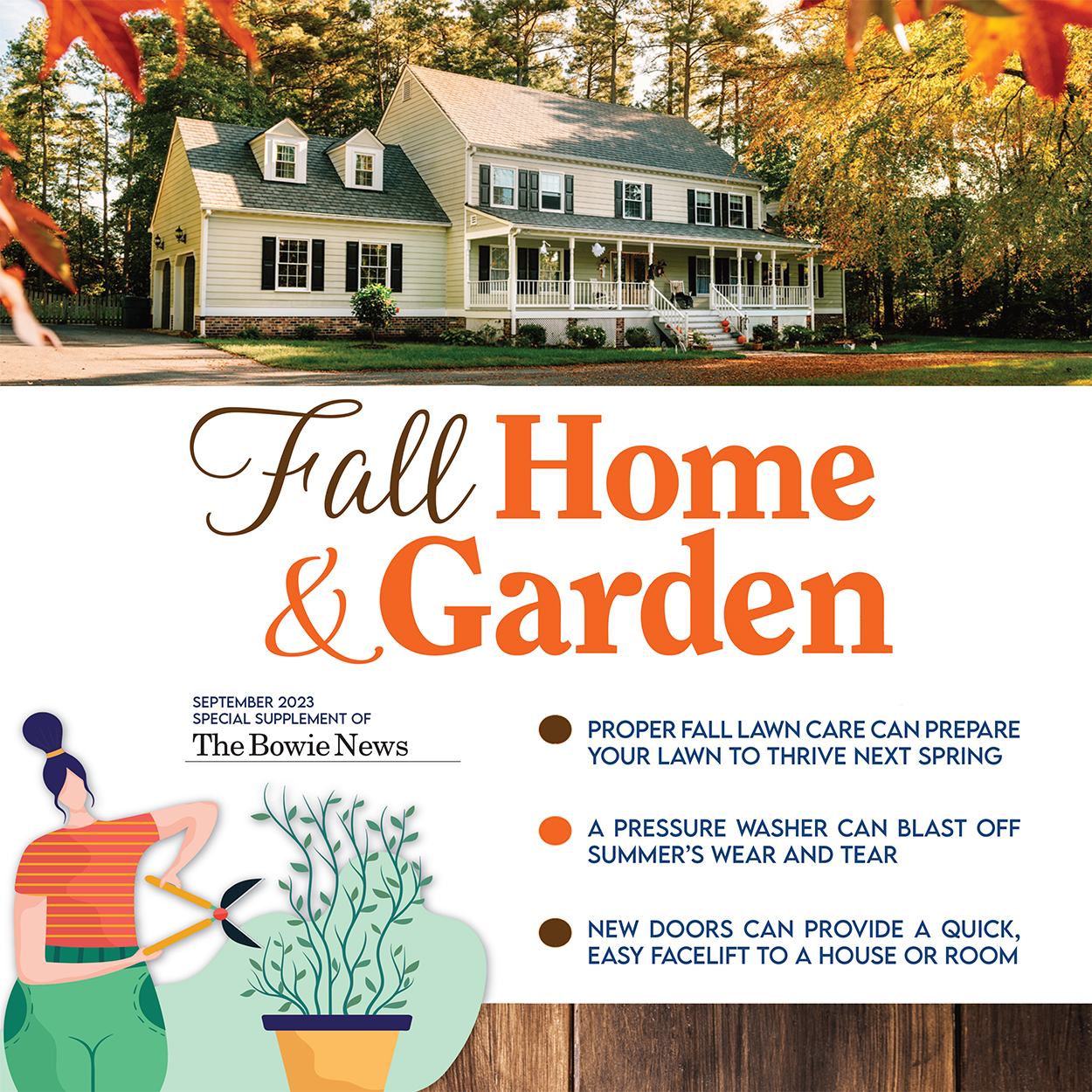 Are you looking to spruce up your home as the seasons change? In your mid-week Bowie News read the Fall Home & Garden special section. Gets tips for your yard to be ready for next spring or a facelift for the inside or the home. Also see the special from sponsoring merchants.
Shebang to feature lots of great live auction items; event supports TNT
Tales 'N' Trails Museum will host its primary fundraiser, Shebang on Sept. 23 with dinner, a live auction, music and the popular bucket auction at the H.J. Justin Building at 100 Clay Street.
Proceeds from the event go to pay for the museum's annual operating costs as well as special projects like the current restoration of two of Dell Motley's large leather art pieces. TNT celebrates its 13th year of operation in 2023.
Tickets for Shebang are $50 or $350 for a table of eight and will feature dinner and entertainment, plus the live auction, silent and bucket auctions. It is BYOB.
Tickets are available at the museum office at 1522 E. Highway 82.
The live auction will feature some unique items this year. How about a house concert with Thom Shepherd and Coley McCabe performing a two-hour acoustic set at your home on an agreed-upon date. Minimum bid is $1,000. This pair is an award-winning duo and songwriters for songs like "Redneck Yacht Club" and "Lucky For You."
How about a three-hour tour of the Red River by airboat for five people or a Invacare Lynx L-4 travel scooter? Then how about a load of base rock or gravel, beautiful western art, a custom made Nokona ball glove or pair of Fenoglio boots?
Live bids are now open at the shebang website at tntshebang.org. Online bids on many of these items will end on Sept. 21 and the last one will be the opening bid at the live auction at Shebang.
Bidders have to be present for the bucket and silent auction, but you can see some of the items on the webpage.
Call the museum at 825-5330 to reserve tickets. The TNT Board of Directors invites you to visit Montague County's largest museum that showcases the unique history of the area. Visit the museum webpage at talesntrails.org.