Stress-free steps toward self-care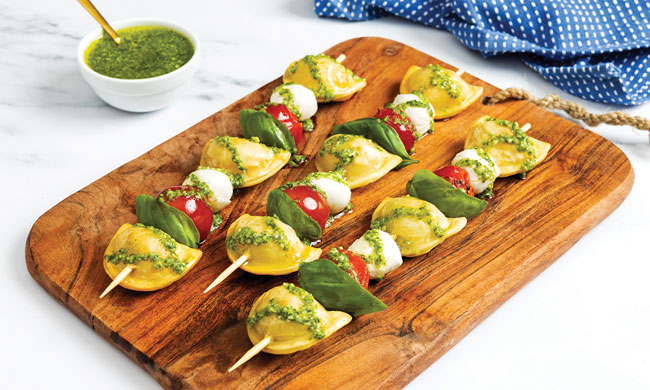 (Family Features) Over the last few years, self-care has taken on heightened importance for moms across the country.
That is why Mrs. T's Pierogies is partnering with actress, entrepreneur and mom JoAnna Garcia Swisher for its "All-Star Moms" campaign to spotlight the importance of finding ways to recharge and help these real-life superheroes prioritize me-time.
Simplifying self-care for All-Star Moms everywhere can be as easy as designating a "recharging room" in the home, which offers a personal space to reset and relax. When creating your recharging room, keep these tips from Garcia Swisher in mind:
Balance Beautiful with Functional: Find hosting staples like cutting boards, utensils and napkins that match the vibe of your personal space so the area can double as an entertaining space.
Keep it Easy to Clean: Choose furniture and decor that can handle a little mess from snacks, like Mrs. T's Mini Pierogies and your favorite dip, which are perfect for enjoying while binge-watching favorite shows.
Add a Personal Touch: Showcase a piece that tells a story, like a favorite embroidered pillow, piece of meaningful jewelry or framed photo of an amazing memory.
Bring In Something Cozy: Add cozy touches like a blanket, fluffy pillow or favorite slippers for something comfortable.
Make a Statement: Let your inner designer shine by taking a chance on something bold that represents a part of your personality you don't normally indulge.
Plan an Anchor Piece: This item is the foundation for everything, such as a vintage armchair, comfy couch or storage piece that tells a story. Choose this item first then build around it.
Moms can also prioritize self-care by whipping up an easy-to-make recipe, like these Margherita Pizza Pierogy Skewers, for themselves, a gathering of friends or an afternoon family snack. Pasta pockets filled with creamy mashed potatoes, cheesy goodness and other big, bold flavors, Mrs. T's Pierogies are simple to prepare. This means more time for moms to do the stuff they love like unwinding from the day with favorite foods in their recharging spaces.
Visit MrsTsPierogies.com for more recipe inspiration.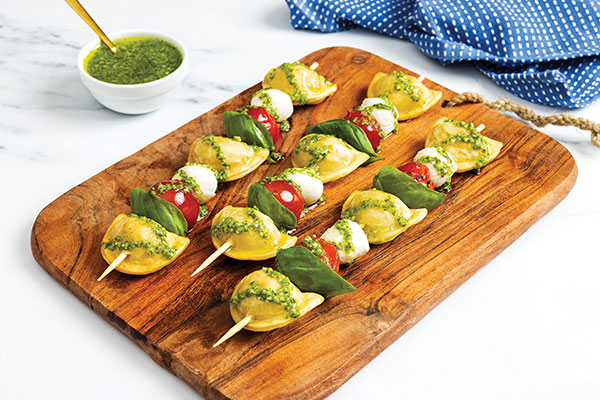 Margherita Pizza Pierogy Skewers
Prep time: 10 minutes
Total time: 35 minutes
Servings: 9
Pizza Skewers:
1 box (12.8 ounces) Mrs. T's Mini Classic Cheddar Pierogies
3 cups cherry tomatoes
2 tablespoons olive oil, plus additional for brushing pierogies, divided
1 teaspoon salt
1/2 teaspoon ground black pepper
1/2 teaspoon oregano
1-2 cups mozzarella balls (18 total)
fresh basil leaves
bamboo skewers (10 inches)
Fresh Pesto:
2 cups fresh basil
2 garlic cloves, peeled
1/2 cup olive oil
1/4 cup pine nuts
1/4 grated Parmesan cheese
salt, to taste
ground black pepper, to taste
Preheat air fryer to 400 F.
To make pizza skewers: In small bowl, combine cherry tomatoes, olive oil, salt, ground black pepper and oregano; toss to coat. Transfer tomatoes to air fryer tray or basket. Cook in air fryer 10 minutes, or until tomatoes are slightly charred; remove and set aside.
Lay pierogies on same tray or basket. Make sure not to overlap. Lightly brush each side with olive oil. Cook about 12 minutes, or until golden brown and crispy. Flip halfway through cooking.
To make pesto: In food processor, process basil; garlic; olive oil; pine nuts; Parmesan cheese; salt, to taste; and pepper, to taste, until smooth. (If preferred, use store-bought pesto.)
Add one pierogy to bamboo skewer followed by one tomato, one mozzarella ball and one basil leaf. Repeat with ingredients until each skewer is filled. Drizzle with pesto.


SOURCE:
Mrs. T's Pierogies
5 steps to start planning your estate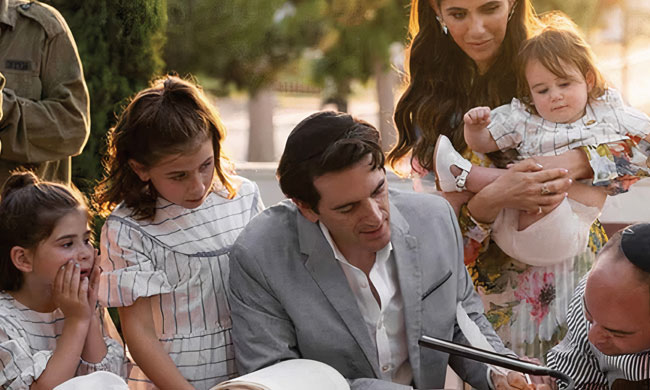 (Family Features) Regardless of your age, it's never too early to plan your estate and ensure last wishes are met. Estate planning isn't just for the wealthy – it's a process that allows you to determine how your assets are bequeathed and managed upon incapacitation or death.
Aiming to promote cultural preservation and secure funds for Jewish institutions, the Jewish Future Pledge is a global initiative empowering families to discuss the importance of estate planning, including why patriarchs and matriarchs should ensure charitable giving continues after their passing. The organization estimates $68 trillion will be transferred to the next generation over the next 25 years with around 20% of this wealth coming from Jewish donors.
Discuss these basic estate planning steps with your loved ones and consider consulting an attorney for individual guidance.
Document Wishes
Although not typically legally binding, preparing a letter of final wishes allows you to share information and requests, like funeral arrangements, which often fall outside of the will. It may also include an explanation of will provisions or suggestions for how funds you'll leave behind should be used.
Prepare a Will
A legally binding last will and testament is often considered the most important aspect of estate planning. This involves naming guardians for minor children and pets, listing all property, designating people and organizations that should receive assets, directing funds to charities and naming an executor.
Consider Causes Important to You
As part of will creation and estate planning, consider charitable causes you'd like to support after passing. Talking with loved ones can be a way to gather input on important causes, and those conversations can act as a springboard for generations to support a particular cause or organization, based on their shared values.
The Jewish Future Pledge asks Jews and their allies to prioritize these intergenerational conversations as they can be catalysts for families to include Jewish causes and Israel in their estate planning to ensure the future of Jewish people. By signing the pledge, individuals promise that 50% or more of the funds intended for charity will be earmarked for Jewish charities or Israel.
Taking the pledge means individuals can ensure their legacy aligns with their values and clarifies their intentions after passing. For those who already donate to Jewish causes, the pledge acts as a beacon to others to make the same commitment.
"Signing the Jewish Future Pledge is more than just an act – it's a deeply rooted, emotional declaration of my unwavering dedication to my cherished community," said Jewish social media influencer and entrepreneur Elizabeth "Lizzy" Savetsky, who became the 15,000th person to commit to the initiative. "In taking this step, I'm fiercely determined to safeguard the rich values and time-honored traditions that have shaped my identity and the lives of countless others."
Find more information by visiting JewishFuturePledge.org.
Assign Beneficiaries
Naming people who should inherit assets like life insurance policies or retirement accounts is something you may have completed long ago when creating those assets. However, it's important to ensure the beneficiaries named align with your will to avoid conflict as designated beneficiaries often take precedence over a will, which could create confusion and legal headaches.
Regularly Review Your Plan
Establishing your estate plan is important for ensuring last wishes are met, but it's also beneficial to revisit the plan regularly to update when necessary. For example, many people review their plans every couple of years or at major life events, such as the birth of a child or grandchild, marriage or divorce, purchasing a large asset, changing life insurance coverage and career changes.


SOURCE:
Jewish Future Pledge
3 ways to improve your home's indoor air quality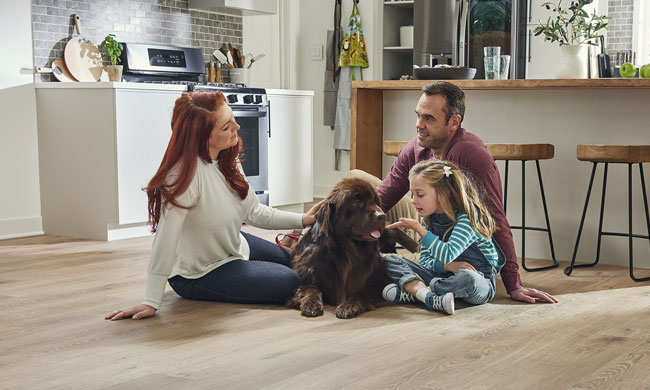 (Family Features) The average American spends 90% of his or her time indoors, where clean, pure air can be taken for granted. While some people check the weather forecast for smog and pollen count to find out the status of outdoor air, many homeowners haven't thought about air quality inside their homes.
People have, however, gotten more concerned about indoor air quality since the pandemic. According to Shelton Group Pulse research, 37% of survey respondents are more concerned about indoor air quality now compared to before the pandemic. In fact, the concentration of certain pollutants can be up to 2-5% worse indoors than outdoors, according to the U.S. Environmental Protection Agency (EPA).
Common pollutants include dust mites, mold spores, pet dander and chemicals of concern like volatile organic compounds (VOCs). Allergy triggers like pollen, smoke and ozone can leak indoors from outside. However, there's one major culprit impacting indoor air quality many may not suspect: humans.
People are sometimes responsible for bringing allergens and pollutants unknowingly into their own homes. For example, pollen may be brought inside on shoes or clothes, and products may be unknowingly purchased that contribute to poor indoor air quality by slowly releasing toxic chemicals into the air.
While all homes will have some degree of infiltration, you can take steps to reduce indoor allergens, such as these three strategies from the EPA, which when used together can help you breathe easier in your own home.
Increase Ventilation
Ventilating your home regularly makes it less likely allergens can accumulate and cause harm. Let fresh air into your home regularly by opening the windows.
You can also use mechanical ventilation, like electric or ceiling fans, to increase air circulation in your home, especially when you don't want to open windows or in addition to opening windows.
Additionally, if you need to paint an item, do it outside whenever possible. Also keep windows open when using harsh cleaning products.
Source Control
Source control is the most effective way to reduce indoor allergens in your home, according to the EPA. To reduce indoor allergens at the source, choose flooring – the foundation of your home – that contributes to better indoor air quality for your whole family and contains as few chemicals of concern as possible. Not only does an option like resilient flooring from Beautifully Responsible manufacturers come in water-resistant varieties that are easy to keep clean without harsh chemicals, many are independently certified to comply with high standards for indoor air quality. Look for the third-party FloorScore, which certifies hard surface flooring, adhesives and underlayments for low levels of VOCs and other chemicals of concern.
Clean the Air
Air purifiers are a simple way to filter indoor air without too much extra effort. These devices combine an internal filter and fan to capture airborne particles from pet dander, pollen and dust, circulating purified air back into the room.
The EPA recommends air purifiers with a high-efficiency particulate air (HEPA) filter. Look for certified asthma- and allergy-friendly air purifiers to help minimize triggers of asthma and allergy. Remember to change filters regularly for best performance.
Learn more about supporting your well-being, and browse design inspiration to find the right flooring solution for your next home renovation project, at BeautifullyResponsible.com.

SOURCE:
Beautifully Responsible
Making the connection between AFib and stroke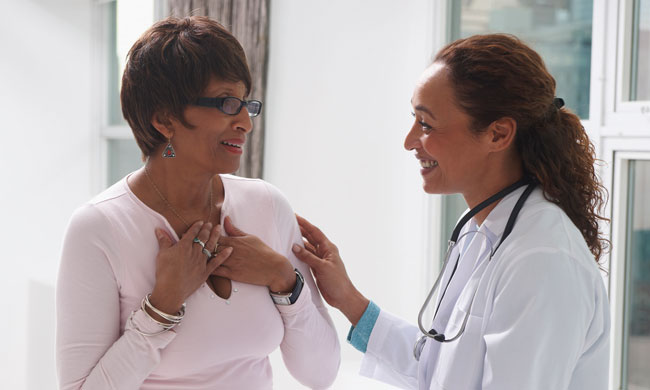 (Family Features) For many people, the heart naturally contracts and relaxes to a regular beat. However, those living with atrial fibrillation (AFib) experience a quivering or irregular heartbeat that can lead to further health issues including stroke, heart attack, heart failure or sudden cardiac arrest.
In fact, people with AFib are up to five times more likely to have a stroke, yet many people are unaware that AFib is a serious condition. Managing your AFib is important to reducing your stroke risk.
Consider this important information from the American Heart Association's Getting to the Heart of Stroke, an initiative sponsored nationally by the HCA Healthcare Foundation, to understand if you may be at higher risk of a stroke.
Symptoms
While some people with AFib don't have symptoms, those who do may experience a racing heartbeat or irregular heart rate. Other common symptoms include heart palpitations (rapid "flopping" or "fluttering" feeling in the chest); lightheadedness or faintness; chest pain or pressure; shortness of breath, especially when lying down; or fatigue.
During AFib, some blood may not be pumped efficiently from the atria (the heart's two small upper chambers) into the ventricles. Blood that's left behind can pool in the atria and form blood clots. The clot may block blood flow to the brain, causing a stroke.

Risk Factors
Anyone can develop AFib. The risk factors for AFib are broken into two categories: heart-health factors and behavioral factors. Heart-health factors may include advancing age (especially over age 65), family history of AFib, high blood pressure, prior heart attack or disease, diabetes, sleep apnea and prior heart surgery. Behaviors that may be associated with higher risk factors include excessive alcohol use, smoking and prolonged athletic conditioning. (Appropriate physical activity is important for a healthy lifestyle, but you should discuss your exercise plan with a health care professional.)
"Early identification and treatment of AFib is critical to stroke prevention, especially in high-risk populations experiencing health care disparities or barriers to accessing vital health care resources," said Steven Manoukian, MD, FAHA, senior vice president at HCA Healthcare. "Common risk factors, like high blood pressure, are more prevalent within Black communities, yet Black patients may be diagnosed less often with AFib. Creating awareness of AFib, stroke risk and treatment options can be a lifesaving first step in stroke prevention."
Treatment Options
It's important to talk to your doctor if you think you may have symptoms of AFib or be at risk for AFib. Diagnosis of AFib starts with an in-depth examination from a doctor. Work with your doctor to identify a treatment plan and goals to help manage your AFib and reduce your risk of stroke.
Treatment options for AFib may include medications to prevent and treat blood clots or control heart rate and rhythm, procedures or surgery. Your doctor may also prescribe medications to prevent and treat blood clots that can lead to a stroke. Discuss the best options for you with your doctor to create a shared decision-making plan.
To learn how to manage your AFib and connect with others, visit MyAFibExperience.org.
Photo courtesy of Getty Images (doctor and patient)

SOURCE:
American Heart Association