Dietitian-approved ways to add nutrition to your diet for sustained energy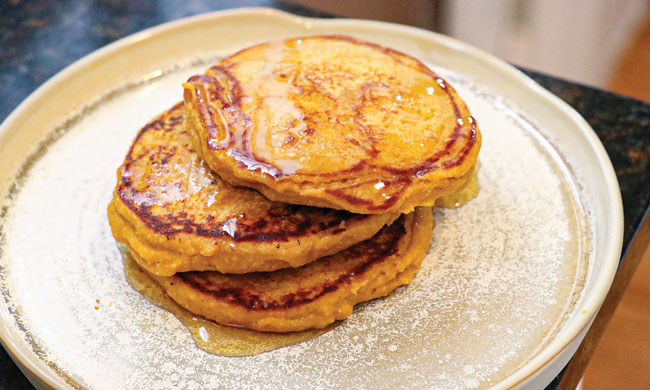 (Family Features) Nutrition plays a key role in overall health and can positively affect everything from mood to energy levels. When thinking about ways to fuel busy days that will help you feel fuller, longer, look to clean, quality protein, which isn't just good for muscle growth and repair but also plays an integral part in overall health.
In fact, protein helps keep bones strong, supports your immune system, fuels metabolism to sustain energy, curbs cravings, distributes nutrients throughout your body and more.
If you're looking for ways to optimize your nutrition intake, it's important to know the U.S. Department of Health and Human Services' Dietary Guidelines for Americans recommends the average person consume 10-35% of their daily calories from protein. Some changes like replacing cereal with protein-rich foods like eggs, snacking on healthy fats like nuts or fibrous veggies and fruits, or starting meals by eating the protein first can help set you on the right path.
In honor of National Nutrition Month, consider these bite-sized tips from nutrition expert Steph Grasso, a registered dietitian nutritionist (RDN), social media influencer and member of the Orgain Nutrition Advisory Board, to help incorporate more quality nutrition into your diet in convenient, delicious ways and keep you feeling fuller, longer:
Choose nutritious, filling snacks. As part of your preparation for the week ahead, meal prep refrigerated snack containers featuring nuts, sliced cheese, veggies and a fun dip, like hummus. Grab-and-go fuel is imperative to creating balanced eating habits when life gets crazy. Another convenient solution, a high-quality nutrition shake can serve as a delicious option on jam-packed days.
Maximize nutrition when enjoying sweets. If you have a sweet tooth, adding a scoop of high-quality protein powder to baked goods can be a simple way to sneak more protein into your diet. For example, Grasso recommends adding unsweetened Orgain Plant-based protein powder to these High-Protein Pumpkin Pancakes. With 21 grams of vegan protein and an excellent source of iron with 6 milligrams per serving, organic protein powder is non-GMO and made without added sugar and artificial sweeteners.
Have frozen veggies on hand. Frozen fruits and vegetables are just as nutritious and delicious as their fresh counterparts and often more affordable and convenient. They are typically picked and frozen at the peak of ripeness when they are most nutrient-dense. They are prepped and ready to go, making meal preparation fast and easy. An ideal accompaniment to your choice of protein and grain, this Frozen Veggie Side Dish includes Greek yogurt and cheese for an added protein punch.
Find more tips and protein-packed recipes at Orgain.com.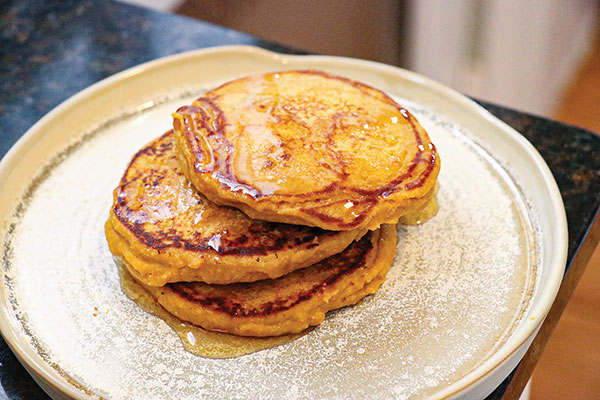 High-Protein Pumpkin Pancakes
Recipe courtesy of Steph Grasso on behalf of Orgain
2 cups oats
1/2 cup cottage cheese
1/3 cup pumpkin
1 teaspoon vanilla extract
2 egg whites
nonstick cooking spray
berries, for topping (optional)
bananas, for topping (optional)
nut butter, for topping (optional)
syrup, for topping (optional)
In bowl, use blender to blend oats, cottage cheese, pumpkin, protein powder, vanilla and egg whites.
Spray pan over medium heat with nonstick cooking spray.
Use 1/3 cup measuring cup to scoop batter into hot pan one scoop at a time.
Flip pancake once pan-side is lightly browned. Remove from pan once both sides are cooked. Repeat with remaining batter.
Stack pancakes and top with berries, bananas, nut butter and syrup, if desired.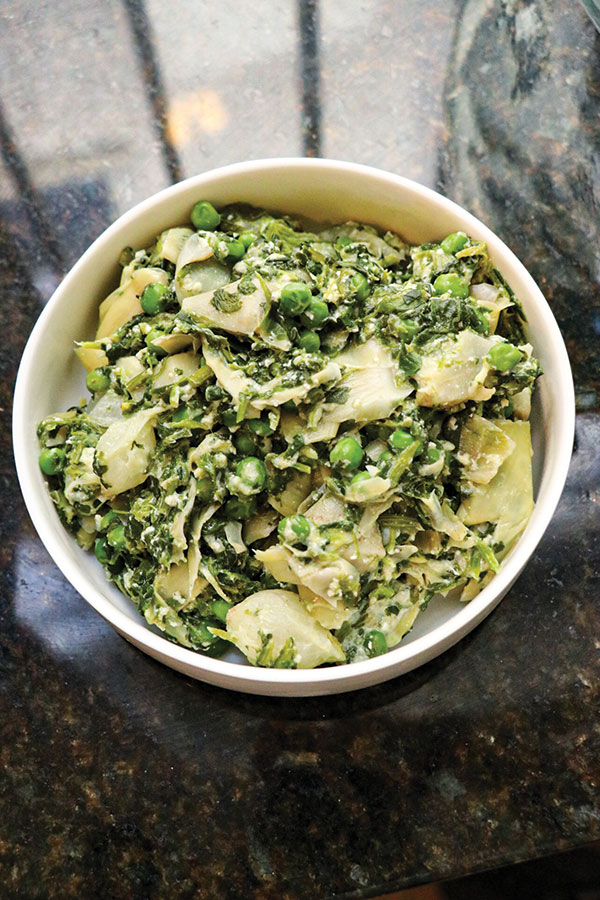 Frozen Veggie Side Dish
Recipe courtesy of Steph Grasso on behalf of Orgain
1/2 bag (14 ounces) frozen white pearl onions
1 box (8 ounces) frozen quartered artichoke hearts
1 box (10 ounces) frozen chopped spinach
salt, to taste
pepper, to taste
1/2 cup frozen sweet peas
1/4 cup heavy whipping cream (optional)
1/4 cup 2% plain Greek yogurt
1/4 cup grated Parmesan cheese
Prepare frozen white pearl onions, artichoke hearts and spinach according to package instructions.
In pan over medium heat, saute onions and artichoke hearts until tender. Season with salt and pepper, to taste.
Add spinach, frozen sweet peas, heavy whipping cream, Greek yogurt and Parmesan cheese. Mix until cheese is melted, and peas are soft.
Serve with protein and grain of choice, if desired.


SOURCE:
Orgain
3 ways to improve your home's indoor air quality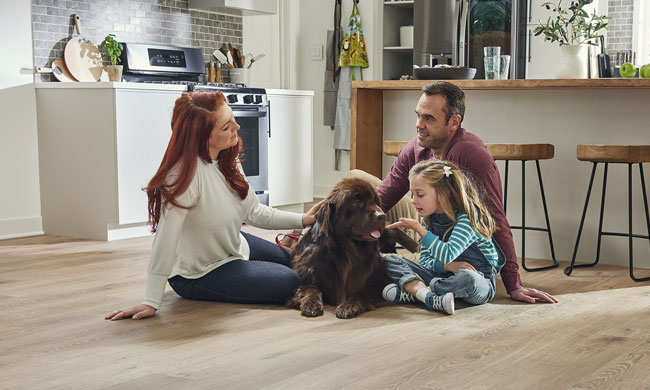 (Family Features) The average American spends 90% of his or her time indoors, where clean, pure air can be taken for granted. While some people check the weather forecast for smog and pollen count to find out the status of outdoor air, many homeowners haven't thought about air quality inside their homes.
People have, however, gotten more concerned about indoor air quality since the pandemic. According to Shelton Group Pulse research, 37% of survey respondents are more concerned about indoor air quality now compared to before the pandemic. In fact, the concentration of certain pollutants can be up to 2-5% worse indoors than outdoors, according to the U.S. Environmental Protection Agency (EPA).
Common pollutants include dust mites, mold spores, pet dander and chemicals of concern like volatile organic compounds (VOCs). Allergy triggers like pollen, smoke and ozone can leak indoors from outside. However, there's one major culprit impacting indoor air quality many may not suspect: humans.
People are sometimes responsible for bringing allergens and pollutants unknowingly into their own homes. For example, pollen may be brought inside on shoes or clothes, and products may be unknowingly purchased that contribute to poor indoor air quality by slowly releasing toxic chemicals into the air.
While all homes will have some degree of infiltration, you can take steps to reduce indoor allergens, such as these three strategies from the EPA, which when used together can help you breathe easier in your own home.
Increase Ventilation
Ventilating your home regularly makes it less likely allergens can accumulate and cause harm. Let fresh air into your home regularly by opening the windows.
You can also use mechanical ventilation, like electric or ceiling fans, to increase air circulation in your home, especially when you don't want to open windows or in addition to opening windows.
Additionally, if you need to paint an item, do it outside whenever possible. Also keep windows open when using harsh cleaning products.
Source Control
Source control is the most effective way to reduce indoor allergens in your home, according to the EPA. To reduce indoor allergens at the source, choose flooring – the foundation of your home – that contributes to better indoor air quality for your whole family and contains as few chemicals of concern as possible. Not only does an option like resilient flooring from Beautifully Responsible manufacturers come in water-resistant varieties that are easy to keep clean without harsh chemicals, many are independently certified to comply with high standards for indoor air quality. Look for the third-party FloorScore, which certifies hard surface flooring, adhesives and underlayments for low levels of VOCs and other chemicals of concern.
Clean the Air
Air purifiers are a simple way to filter indoor air without too much extra effort. These devices combine an internal filter and fan to capture airborne particles from pet dander, pollen and dust, circulating purified air back into the room.
The EPA recommends air purifiers with a high-efficiency particulate air (HEPA) filter. Look for certified asthma- and allergy-friendly air purifiers to help minimize triggers of asthma and allergy. Remember to change filters regularly for best performance.
Learn more about supporting your well-being, and browse design inspiration to find the right flooring solution for your next home renovation project, at BeautifullyResponsible.com.

SOURCE:
Beautifully Responsible
Making the connection between AFib and stroke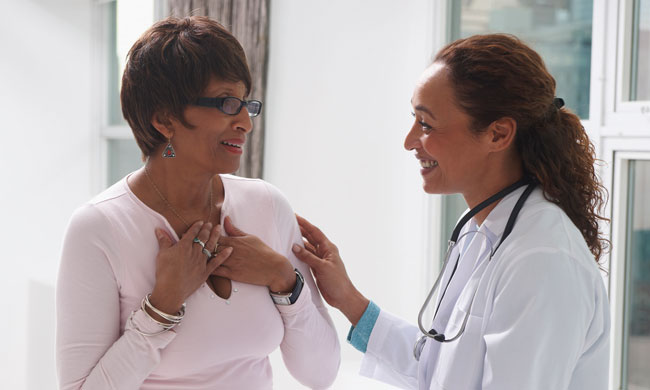 (Family Features) For many people, the heart naturally contracts and relaxes to a regular beat. However, those living with atrial fibrillation (AFib) experience a quivering or irregular heartbeat that can lead to further health issues including stroke, heart attack, heart failure or sudden cardiac arrest.
In fact, people with AFib are up to five times more likely to have a stroke, yet many people are unaware that AFib is a serious condition. Managing your AFib is important to reducing your stroke risk.
Consider this important information from the American Heart Association's Getting to the Heart of Stroke, an initiative sponsored nationally by the HCA Healthcare Foundation, to understand if you may be at higher risk of a stroke.
Symptoms
While some people with AFib don't have symptoms, those who do may experience a racing heartbeat or irregular heart rate. Other common symptoms include heart palpitations (rapid "flopping" or "fluttering" feeling in the chest); lightheadedness or faintness; chest pain or pressure; shortness of breath, especially when lying down; or fatigue.
During AFib, some blood may not be pumped efficiently from the atria (the heart's two small upper chambers) into the ventricles. Blood that's left behind can pool in the atria and form blood clots. The clot may block blood flow to the brain, causing a stroke.

Risk Factors
Anyone can develop AFib. The risk factors for AFib are broken into two categories: heart-health factors and behavioral factors. Heart-health factors may include advancing age (especially over age 65), family history of AFib, high blood pressure, prior heart attack or disease, diabetes, sleep apnea and prior heart surgery. Behaviors that may be associated with higher risk factors include excessive alcohol use, smoking and prolonged athletic conditioning. (Appropriate physical activity is important for a healthy lifestyle, but you should discuss your exercise plan with a health care professional.)
"Early identification and treatment of AFib is critical to stroke prevention, especially in high-risk populations experiencing health care disparities or barriers to accessing vital health care resources," said Steven Manoukian, MD, FAHA, senior vice president at HCA Healthcare. "Common risk factors, like high blood pressure, are more prevalent within Black communities, yet Black patients may be diagnosed less often with AFib. Creating awareness of AFib, stroke risk and treatment options can be a lifesaving first step in stroke prevention."
Treatment Options
It's important to talk to your doctor if you think you may have symptoms of AFib or be at risk for AFib. Diagnosis of AFib starts with an in-depth examination from a doctor. Work with your doctor to identify a treatment plan and goals to help manage your AFib and reduce your risk of stroke.
Treatment options for AFib may include medications to prevent and treat blood clots or control heart rate and rhythm, procedures or surgery. Your doctor may also prescribe medications to prevent and treat blood clots that can lead to a stroke. Discuss the best options for you with your doctor to create a shared decision-making plan.
To learn how to manage your AFib and connect with others, visit MyAFibExperience.org.
Photo courtesy of Getty Images (doctor and patient)

SOURCE:
American Heart Association
6 tips to get sleep back on track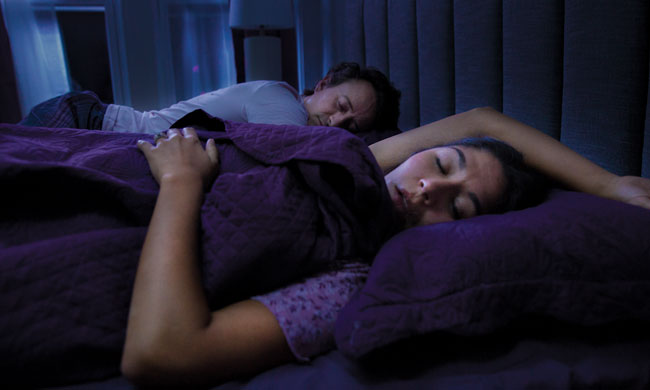 (Family Features) For many people, changing seasons are about resetting routines and adjusting to a different pace of life. With fall activities in full swing, families should be intentional about their sleep routines to avoid missing the magical moments ahead.
According to SleepScore, people lose an average of 15 1/2 hours of sleep (about 10 minutes each night) during summer months due to the "summer sleep slump." Addressing this challenge, Natrol, a leading sleep, mood and stress supplement brand, along with behavioral sleep specialist Shelby Harris, intend to help people gain control over their sleep and mood to be more present each day.
"Sleep is supposed to help you live your day to the fullest," Harris said. "There are smart behavioral shifts you can make to maximize your sleep routine this fall, and sometimes that can include melatonin supplements. I always say, 'If you are taking a sleep aid that makes you sleepy throughout the day, what is the point of taking it?'"
Harris recommends these easy tips to improve your sleep routine.
Consider Sleep Cycle Changes
Before trying to reset routines, consider the changes you're hoping to make. Track the sleep you're getting now and pay attention to factors that may hinder your current sleep cycle, from struggling to fall asleep to tossing and turning during the night, then think about the ways you might be able to improve those hindrances.
Make Adjustments Gradually
Remember, changes don't happen overnight. For many people, the solution is as simple as going to bed earlier. Rather than trying to make up that extra 30 minutes immediately, it's often helpful to slowly adjust routines. Try starting your bedtime ritual 5 minutes earlier each night to work toward your goal.
Set Aside Time to Unwind
Despite the hectic nature of fall schedules, it's important to prioritize time to unwind before bed. Whether it's reading a book, meditating or finding another slow-paced activity you enjoy, a calming, screenless way to slow your mind may help you fall asleep quicker.
Be Thoughtful About Light Exposure
It may seem obvious, but too much light exposure (indoor and out) at night can cause sleep issues. Be mindful of your own comfort by ensuring TVs and computers are powered down, smartphones are set aside, outdoor lights are off and curtains are drawn. Keeping the room dark can make a big difference when trying to fall and stay asleep throughout the night.
Turn to a Drug-Free Sleep Aid Supplement
If you follow consistently good bedtime habits but still have trouble falling asleep, try a low-milligram melatonin supplement, like those from Natrol, which are designed to help people sleep better so they can feel well-rested and ready to take on the day.†
"Melatonin is not a one-stop solution to help get your sleep back on track," Harris said. "If you are taking melatonin, finding a brand with USP Verified options, like Natrol's 5MG Fast Dissolve Tablets, for example, is extremely important."
Prioritize Your Wake-Up Routine
That snooze button might be tempting, but those extra few minutes of sleep may do more harm than good. Ensure you wake up feeling refreshed by sticking to a consistent sleep cycle. Whether it's a morning stretch or simply forcing your feet to hit the floor, prioritizing movement and exposure to light can help kickstart the day.
Find more ways to help get your sleep back on track by visiting Natrol.com.
†These statements have not been evaluated by the Food and Drug Administration. These products are not intended to diagnose, treat, cure or prevent any disease.

SOURCE:
Natrol