Preparing for a financial emergency
5 tips for building (or rebuilding) your emergency savings
(Family Features) The new year provides an opportunity to re-evaluate different aspects of your life, and that includes your budget and savings habits. Planning for emergencies by building – or rebuilding if the COVID-19 pandemic required making a withdrawal – a savings account to withstand the unforeseen can increase confidence in your overall financial health and reduce worry that a significant life event will negatively impact your finances.
"Our research shows having emergency savings is the foundation for long-term financial health," said Chandni Ohri, program lead in savings and financial health with BlackRock's Emergency Savings Initiative. "The start of a new year is a good time to make a savings plan, which can consist of putting a little bit of money away regularly."
Even before the pandemic began, 4 out of 10 Americans had a hard time finding even $400 to cover an emergency, according to a report from the United States Federal Reserve. However, if you don't think you have money to save, consider the majority of people who were able to save for an emergency for the first time in 2020 earned less than $60,000, according to research from BlackRock's Emergency Savings Initiative, a group of nonprofit experts, corporate partners, and providers. Changes in spending due to the pandemic plus government stimulus packages helped many individuals create much-needed cash buffers.
Consider these tips to build your emergency savings account and create a buffer of cash for when emergency strikes.
Start a Savings Habit
While it's less important to have a specific dollar amount in mind, getting into the habit of putting some money in savings with each paycheck can help protect you should an emergency arise. While one good rule of thumb is to set aside enough to cover roughly six weeks of living expenses – housing, food, transportation – take a look at what it would cost to cover unexpected issues with your car, a trip to the hospital, a leak in your home or the replacement of a major appliance and start there.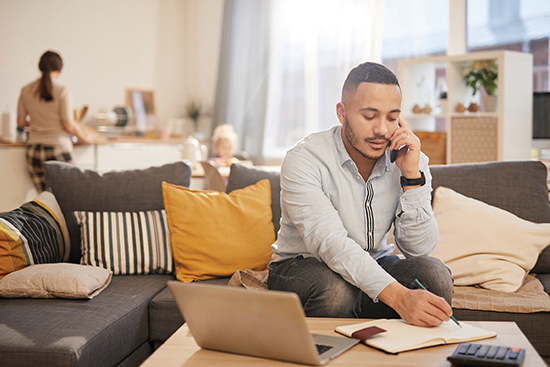 Even a small amount, such as $50 in your savings account when it's the day before payday and you're running on fumes, can save you from an overdraft fee, having to resort to using a credit card, borrowing from a loved one or taking out a loan. However, research from the AARP Public Policy Institute found having a cash buffer of approximately $2,500 can help prevent financial hardship over the longer term. If you lose your job, for example, your emergency account could help pay for necessities while you find a new position, or the funds could supplement any unemployment benefits you may receive.
Automate Your Savings
Because an emergency can strike at any time, it's important to have easy access to your funds. However, the account should also be separate from your checking account so you're not tempted to dip into your reserves. Pick a free savings account with no minimum balance requirements and link it to your everyday account to quickly move money over if you need it.
Look for ways you can automatically save such as enabling roundups from your checking account to be transferred to your savings with each purchase or having your employer split your paycheck and automatically deposit a portion into savings each payday.
If you're planning to stash funds away for months or years that can serve as both an emergency fund and long-term savings, consider a high-yield savings account.
Look for Ways to Cut Back
While you may have already made changes to your spending habits amid the pandemic, periodically shopping for competitive rates of recurring bills, such as cable and internet, cell phones insurance policies and other utilities, can be a simple way to save some money each month. Start by asking your current providers about any special rates and promotions that may be available to loyal customers then check with alternative providers to see if they can provide the same or better offerings at a reduced cost. Sometimes returning to your current provider with a more competitive rate from elsewhere can be extra incentive to work out a deal to keep a longtime customer.
Also look at any subscription services you use, or potentially don't but still pay for, and see if they offer a cheaper plan that still meets your needs or if you're able to cancel subscriptions you no longer use frequently. Other expenses such as dining out or buying new clothing and accessories could also be scaled back if you find you're splurging too much. Avoid completely cutting spending for leisure activities from your budget but look for reasonable tweaks that can allow you to set more money aside for unforeseen expenses.
Take Advantage of One-Time Opportunities to Save
Assuming you expect to receive a tax refund, this provides an easy way to boost your emergency fund if circumstances allow you to save all or a portion of the return. If you're able, consider having your refund directly deposited in your emergency account. The same strategies can be applied to any government aid checks you may receive, such as a second round of stimulus money that could be distributed to eligible citizens in 2021 to help reinvigorate the economy amid the COVID-19 pandemic.
There may also be other times throughout the year when you receive one or more cash gifts, like your birthday or holidays, that can help provide a nice cushion to your emergency fund if you can avoid the temptation to spend it.
Replenish What You Use
Remember to review and adjust your savings plan as needed, whether you're able to contribute over a longer period of time without dipping into the account or if an expensive life event pops up that requires using all or a portion of the funds.
Should you need to dip into the savings, do your best to make replenishing the account to a level you're comfortable with a primary goal in case any additional unexpected expenses arise. Alternatively, if your saving is going well, consider increasing the amount you're saving each paycheck so you're better protected against any major life changes or able to finance a large-scale purchase down the road.
Find more information and tips for building your savings at savingsproject.org.
Photos courtesy of Getty Images

SOURCE:
Financial Health Network
Chores to tackle to get your home ready for spring
(Family Features) After months spent largely indoors while harsh elements battered your home's exterior, many homeowners are throwing open the windows and embracing spring's arrival.
Every home requires ongoing maintenance to ensure it's living up to its aesthetic and functional best. This checklist can help you create a comfortable home setting for enjoying the warmer months.
Check gutters. During the colder months, debris can accumulate in the gutters, which can be problematic when spring rains arrive. Clogged gutters prevent water from flowing efficiently away from the roof and house. When they're backed up, they can cause water damage in a short amount of time. Faulty guttering can also cause slow leaks that lead to damage you may not discover until major repair work is needed. Properly functioning gutters are clear of debris, flow freely and are securely attached to the home.
Inspect the roof. Your roof takes a real beating in all kinds of weather conditions. Making it a common practice to carefully inspect the roof with the change of seasons can help you identify potential problems while they're still in early stages, before a big storm hits and major damage occurs. Some roof issues can be addressed with simple repairs you can do yourself while others may require a professional. A roofing expert can help you determine whether any trouble areas can be patched or if a more complete restoration is in order.
Replace the dryer vent. Upgrading your dryer vent is an opportunity to conserve energy and prevent flammable lint build-up in your dryers. One option for updating the exhaust system is a paintable version of InoVate's Prime DryerWallVent. Engineered for both vent replacement and new construction, the vent includes features such as a gravity-assist damper, integrated magnets and a drip edge to provide extra protection from the elements as well as pests. A large, clean opening and lightweight angled damper promote exceptional airflow efficiency.
Service air conditioning units. Your heating and cooling system works hard to keep your indoor climate comfortable when extreme temperatures make the outdoors unbearable. That's why it's important to have your systems serviced by a professional, and spring is a smart time to do so before they're hard at work throughout the warmer months. Service can correct problems and ensure everything is operating efficiently, which can lead to money savings as well.
Repair window screens. Throughout the winter, your home's window screens can accumulate a layer of dirt and grime that isn't just unsightly; it blows indoors when you open the windows to welcome a fresh breeze. What's more, if your screens have rips and tears, pesky bugs and other critters can make their way into your home more easily. Cleaning and repairing your screens can make your home more secure and help protect your indoor air quality.
Find more information to help get your home ready for spring at DryerWallVent.com.
Photo courtesy of Unsplash


SOURCE:
InOvate
(Family Features) More animals are staying in shelters now than before the pandemic, according to a report from Shelter Animals Count, and just over half (53%) of dogs in shelters are adopted. However, the report also found that fostering dogs is a proven way to help pets find new homes.
For those looking to support rescue dogs in need, the PEDIGREE® brand and its FOSTERVERSE™ program offer tips for a positive fostering experience and show how you can help end pet homelessness. To learn more and get involved, visit Pedigree.com/Fosterverse.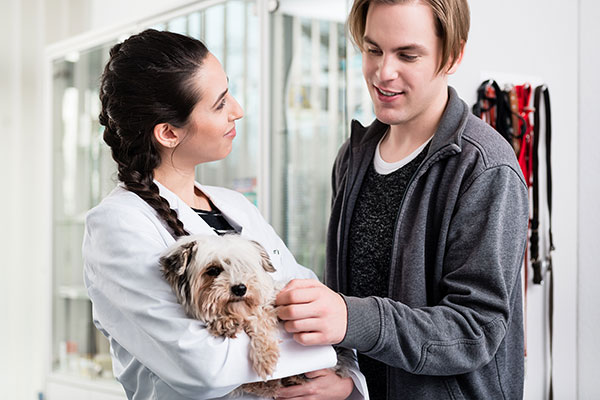 Photo courtesy of Adobe Stock
Learn the Dog's Background
Every dog has a unique personality and set of needs, which is why it's important to learn as much as you can before fostering a dog. Try to gather detailed information from the rescue organization or animal shelter before bringing the dog home, including age, breed, health conditions, dietary needs, energy level and even likes and dislikes. Learning about your foster dog's background ahead of time can help you prepare and ensure a smooth transition to your home.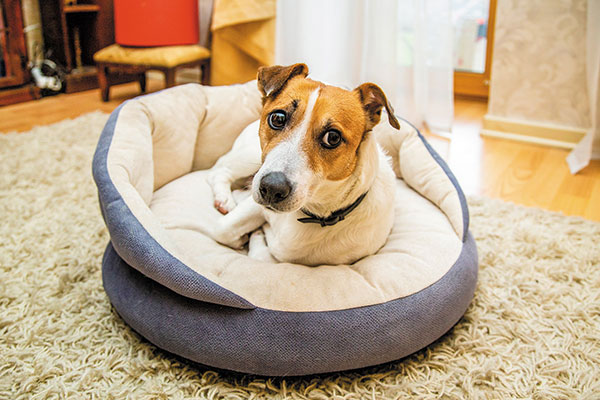 Photo courtesy of Adobe Stock
Prepare Your Household
Spend time making your home as dog-friendly and safe as possible by keeping electronics, cleaning supplies, sharp objects and other potentially dangerous items out of the way. This may mean taking a look at items in your home from the dog's eye level to see what might be within reach. If you will be introducing a foster dog to other pets in your household, try to provide ample space to allow for slow introductions. Also consider looking for ways to designate spaces and belongings (like beds) between your pets so they can have comfortable places to retreat and rest.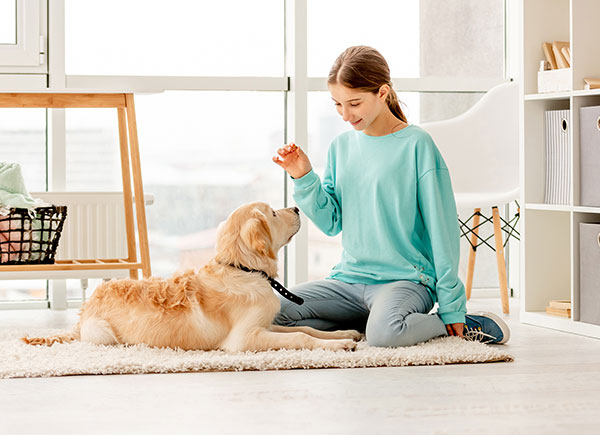 Photo courtesy of Adobe Stock
Train for Eventual Adoption
Once your foster dog has adjusted to the new environment, consider gradually implementing routines. These routines may include activities like obedience training, physical exercise, house training and crate training. Teaching your foster pup good habits in preparation for adoption can increase the likelihood of finding a forever home.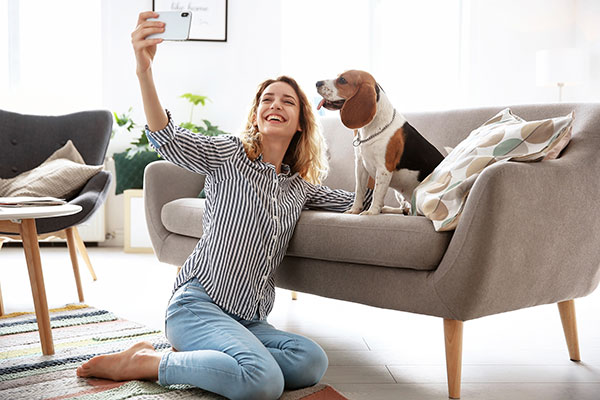 Photo courtesy of Adobe Stock
Market Your Foster Dog
Spread the word in your community in person and on social media that you are fostering and helping find a forever home for your four-legged friend. A survey from AdoptAPet.com revealed the simple act of sharing information on social media about adoptable pets at local shelters can save a pet's life, with 8 out of 10 (84%) organizations reporting that sharing pet content online increases the likelihood of pets being adopted. Help get the word out and show your community members why they should consider adopting your foster pup.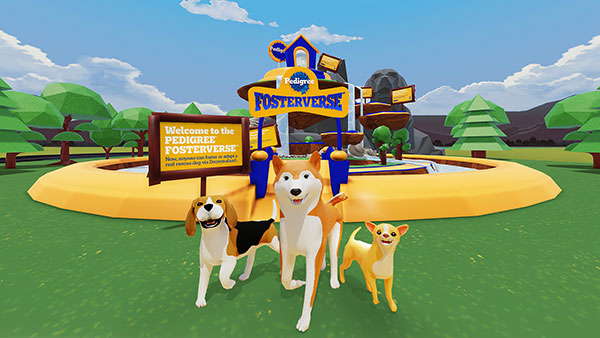 Try Virtual Fostering
While many people might want to foster a pup, there are many factors that may not allow them to foster pets in real life. That's why the PEDIGREE brand is bringing fostering opportunities to the Metaverse for anyone who owns a digital property in Decentraland, offering a new platform for dog adoption. Users may interact with dogs they meet in the FOSTERVERSE program and learn about their backgrounds and adoption status, as well as ways to support dogs in need across the country. Dog lovers can choose to adopt a dog they meet virtually through AdoptAPet.com or donate to PEDIGREE Foundation to help similar adoptable pets in need across the country.


SOURCE:
Pedigree
Solo travel tips: 7 recommendations for venturing out alone

(Family Features) Whether you're a lone wolf at heart or looking to broaden your sense of independence, traveling solo can be a richly empowering and satisfying experience.
Setting out on your own has many practical advantages. You're not worrying about accommodating another's schedule, interest or needs, and you're free to decide what you want to do and when. Solo travel also elicits some mental and emotional benefits, as you experience a unique sense of freedom, liberation and self-sufficiency.
If you're considering a solo journey, consider these tips from the book "101+ Tips for Solo Women Travelers," which is offered by Overseas Adventure Travel in free digital and print editions.
Make Sure Your Passport is Updated
Many countries now require your passport to be valid for six months after your return to the United States. If you don't have a passport, or need to renew one, apply for one as soon as possible. Ideally you should have your application in six months before you depart.
Look for Trips with No Single Supplement
Often, quoted rates are "per person, based on double occupancy." This is because travel hosts know they can make more from a couple traveling than an individual. You can avoid paying a single supplement premium by being willing to match with a roommate or traveling with a tour company or cruise line with free or low-cost single supplement fees.
Use the ATM
As an affordable and convenient way to get cash, you can avoid wasting time in line at a bank or currency exchange bureau by visiting an ATM. While you'll likely incur a fee for using an ATM that's not part of your bank, it is often less than the commission you'd pay at an exchange bureau. Plus, you can avoid additional fees by calculating how much you'll need for the trip and making one withdrawal as opposed to multiple smaller withdrawals.
Download Entertainment Before You Leave
When traveling, Wi-Fi can be expensive, slow or just not available. Before you leave, download music, e-books, podcasts, favorite tv shows or movies to enjoy while you're en route or during down time.

Join Group Tours
Once you reach your destination, you may enjoy joining small groups for excursions or to explore local cuisine. Or you can make your entire journey a group experience. A small group adventure with Overseas Adventure Travel has many benefits, and built-in dining companions is just one of them.
Take Precautions in Your Hotel Room
When you check in, ask the receptionist to write your room number down instead of announcing it so everyone can hear. Make sure your room's locks work on both the door into the hallway and the balcony. Never let any repair person or staff member into your room without confirming with the front desk first. Bring a rubber doorstop, which makes a hotel room door nearly impossible to open. Finally, have an exit plan: Know where the nearest exit is located and the route from your room.
Make New Friends
For some, making friends seems to happen naturally while traveling alone by chatting with strangers at a neighboring restaurant table or striking up a conversation while waiting in line at a store. If those situations don't occur naturally, there are useful apps that can connect you with local people as well as fellow travelers.
Find more tips to prepare for your journey at oattravel.com.

SOURCE:
Overseas Adventure Travel