Why Being "Too Busy" Is The Biggest Lie We've Been Told
Have you ever said to yourself, "I'm too busy"? "I'm too busy to meet this person…" "I'm too busy to take care of my health…" "I'm too busy to learn a language…" We take in a big sigh, and even lead ourselves to believe that being "too busy" is something worth celebrating. I've certainly been guilty of this many times over.
In a world of rapid change, infinite access, and countless distractions, our society has built a culture around celebrating "keeping busy", for the sake of… well, keeping busy. But there's a massive difference between activity and performance. We can be efficient in a lot of things in our lives, without ever being effective. 
Here's why telling ourselves that we're "too busy" can lead to a negative cycle.
We Reap What We Sow
Have you ever bought a new car, and suddenly you start to notice all the cars that are identical to the one you just bought? Or maybe you got a new dog, and you start paying attention to all the dogs that are walking across the sidewalk.
It's not that the manufacturers of your car suddenly decided to release more models in your city, nor did the population of dogs hit a spike. It means that your Reticular Activating System is at work. Without boring you with the scientific details (TL;DR right?), your RAS is the automatic mechanism inside your brain that tells you what to pay attention to, and what not to. Think of it as a filter for the brain.
As bland as the name may sound, it's an incredibly important part of our brain since it's the gatekeeper that determines how we think – consciously or subconsciously. One of the greatest examples of the RAS at work is when Roger Bannister broke the four-minute mile in 1954, which was claimed to be impossible at the time. A year after he broke the record, over a dozen people also beat the record, including high school students.
The reason why we bring up RAS is because there's two ways to control our brain:
Consciously: By purposefully setting goals, affirmations, and visualizing our goals, we can create a filter that enables our brain to focus on anything that will get us closer to our goals.
Sub-consciously: By telling ourselves "we don't have time", our brain is going to find every reason to justify why we don't have time.
Since our brain will eventually believe whatever message we feed it, telling ourselves that we're "too busy" only becomes a self-fulfilling prophecy.
Being Busy Is Not Being Productive
I would often find myself busy scrambling to finish my to-do list for the week. It's only when I take a step back to reflect that I realize there were only 3 things on that list that made an actual impact to my end goals.
So let's talk about the key differences between being busy vs. being productive (effective):
Busy people have many priorities, productive people have few big priorities.
Busy people focus on action, productive people focus on clarity before taking action.
Busy people multitask, productive people focus on one task at a time.
Busy people react to emails immediately, productive people carve out a portion of the day to answer all of their emails at once.
Busy people talk about how they're "too busy", productive people make time for what's important.
Did you say "yes" to more of the busy category or the productive category?
The truth is, all of us have the time to do anything we want: spend time with family, learn a language, go to the gym, cook a healthy meal, etc. We just can't do everything we want.
We should also consider the Pareto's Law: In nearly anything we do in our lives, only ~20% of our inputs (i.e. activities, tasks, money, time) will deliver ~80% of our desired results.
This means that if you're
Learning a new language: focus on one solution that will give you 80% of your desired result (i.e. reaching conversation fluency)
Building a business: focus on the few vital features that deliver 80% of satisfaction to your customers
Getting in shape: focus on the few exercises that can workout 80% of your body
So how do we put this into action? A solution that has been working incredibly well for me is asking one simple question…
What's Your ONE Thing?
In the bestselling book, The ONE Thing, Gary Keller describes it as "the 'one thing' you can do such that by doing it, everything else will be easier or unnecessary." You can apply this concept to your business life, personal life, physical health, finances, etc.
As simple as this exercise may sound, it's one of the most difficult questions I ask myself. Essentially, you're forcing yourself to say "no" to the good opportunities, so that you can make way for the opportunities that can change your life. Sometimes those lines are blurred, but by simply asking the right question: you can stop being "too busy", and start being productive.
The Takeaway
Ask yourself: are you saying "yes" to too many things? If you are, it may be time to reprioritize your goals and activities. For the rest of the day (or week if you can), try approaching anything that comes at you by asking: is this my "ONE Thing?"
If the answer is "no", then move on. Remember, saying "no" to the mediocre will open up the opportunity to say "yes" to the extraordinary.
Vera Rae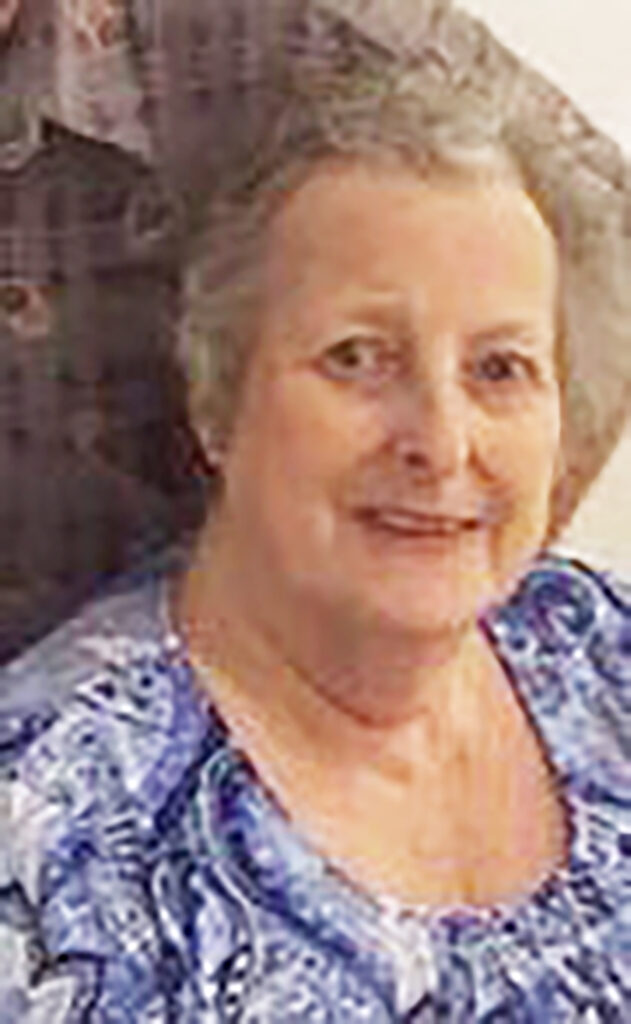 April 19, 1940 to October 29, 2023
AUSTRALIA – Vera Rae, 82, passed away peacefully after a set of health issues following a fall on Oct. 7, 2023.
Vera was born in Stockport, England to John "Jack" and Alice Gooch. They migrated to Australia following the Second World War, settling in Western Australia.
Vera met the love of her life in 1957, Robert John Rae, and they married on May 30, 1959. They were blessed with two daughters, Jenny and Debby.
Vera loved the Lord, had a strong faith, and was a prayer warrior. Throughout her various illnesses in life, she remained cheerful, gracious, and loving.
Vera was preceded in death by her parents, Jack and Alice Gooch; in-laws, Don and Amy Rae, and nephew, Justin Gooch.
Vera is survived by her loving husband, Robert Rae, Port Kennedy, Western Australia; daughter, Jenny Rae Rizzolo and partner Paul, Bowie, TX, and Debby Rae Harvey and husband Ian, Waikiki, Western Australia; grandchildren, Mandy Jones, Jodie Ehle, Jacilyn Kenny and Bronwyn Has; and great grandchildren, Tahlia, Tanaya, Shelby, Khy, Jordyn, Mollie, Bryce, Brett, Kobe, Lilly, Caitlin, Morgan and Olivia.
Funeral arrangements entrusted to Greenfield's Funerals, Port Kennedy Western Australia.
Paid publication
March 17, 1945 – May 15, 2022
RINGGOLD – Alton "Fred" Allen, 77, longtime resident of Ringgold, passed away on May 15, 2022 in Bowie.
The family received friends from 7 – 8 p.m. on May 17 at the White Family Funeral Home in Bowie. A graveside service will take place at 11 a.m. on May 18 at Cowboy's Last Ride Cemetery in Bowie with Richard Allen officiating.
Fred was born March 17, 1945 in Decatur to Alton "Frank" and Zula Prestwood Allen. He was a lifelong worker in the oil field and in his free time enjoyed fishing, hunting and spending time with his grandchildren.
He is preceded in death by his parents and brothers, Dick Allen and Gene Allen.
Fred is survived by his children, Lynn Allen, Ringgold and Zula Carol Dietrich and husband Steve, Petrolia; grandchildren, Blake Allen, Brady Allen, Barrett Allen, Jason Gray, Jennifer Gray, Terry Dietrich and Timothy Dietrich; great-grandchildren Cody and Kendra Harralson and Lincoln Gray; sister Zelta Baker, Bloomfield, NM and numerous nieces and nephews.
Arrangements entrusted to the White Family Funeral Home of Bowie.
Paid publication
Council facing lengthy agenda of new business
Bowie City Councilors face a lengthy agenda of new business on Oct. 25 spanning outside audit proposals, amendments to the personnel policy and six planning and zoning commission requests.
The panel will meet at 6 p.m. in council chambers.
A pair of audit proposals will be reviewed from Edgin, Parkman, Fleming and Fleming, and Mathis, West & Huffines Group.
The personnel policy amendments center on paid quarantine leave and officer mental health leave.
A resolution for repayment of opioid-related expenditures and payment to abate opioid-related harms will be reviewed, along with the 2021 tax roll.
The council also will discuss the Richwood Lake Estates Park at Amon Carter Lake. This topic is a proposition on the Nov. 2 ballot.
An executive session will have the council discuss economic development negotiations on a project. Janis Crawley, executive director of the Bowie Economic Development Corporation, also will give the council an update on the recent Economic Development Administration grant that will provide $1,460,000 to the BEDC for infrastructure work at the Bowie Business Park.
City Manager Bert Cunningham will make his monthly report discussing the asset management program, the audit, search for a new finance director, a program with Honeywell that evaluates facilities on where the city can save money and an update from the Association of Rural Communities.
Public comments and the consent agenda wrap up Monday night's council agenda.