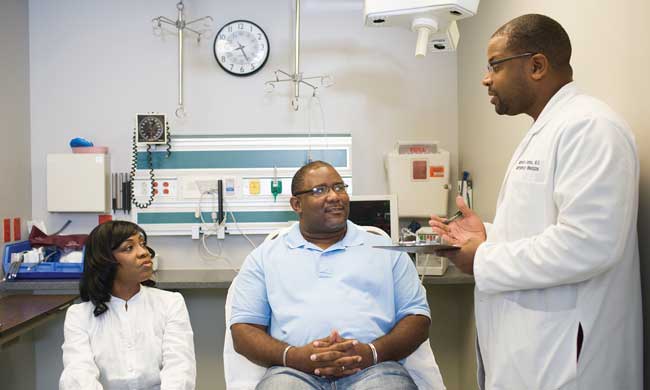 How to prevent and manage kidney disease
(Family Features) You may not think much about your kidneys unless there's a problem, but they play a vital role in your health.
Your kidneys continually filter your blood to remove extra fluid and waste, which is released from the body as urine. They also help control blood pressure and keep bones healthy. Consider this information from Know Your Kidneys, an education campaign from the American Kidney Fund, Boehringer Ingelheim and Otsuka, to understand how your kidneys work, how to protect them and help prevent kidney disease, which has no cure.
What is kidney disease?
Kidney disease means your kidneys are permanently damaged and do not work as they should. This lets extra fluid and waste flow back into your bloodstream instead of leaving your body as urine.
An estimated 37 million Americans are living with kidney disease, and 1 in 3 adults is at risk for the disease, according to the American Kidney Fund. Kidney disease typically does not have any symptoms until the late stages, so most people do not know they have it.
Who is at risk?
Kidney disease doesn't discriminate; people of all backgrounds get it. However, multiple barriers contribute to inequity in kidney care, including systemic racial and ethnic biases, language and cultural differences and where a person lives. These barriers make it more likely for certain people's kidney disease to progress to kidney failure – the last stage of kidney disease. For example, Black Americans make up just 13% of the population, but they are 3.4 times more likely than white Americans to progress to kidney failure.
Other risk factors include diabetes, high blood pressure, hereditary causes or having a family history of the disease, being over the age of 60, obesity and smoking. Talking with your doctor about these risk factors is an important step toward managing your kidney health. Being tested for kidney disease if you are at risk can help detect early problems.
What are the symptoms?
In the later stages of kidney disease, you may have symptoms like foot swelling, nausea and fatigue. Other potential symptoms include itching, muscle cramps, changes in urine output, loss of appetite, trouble catching your breath and problems sleeping.
Regular blood and urine tests can help monitor your kidney health. Ask your doctor to check your kidney function, and if the tests reveal concerns, work together to create a plan.
What are the treatment options?
There is no cure for kidney disease, but you can take actions and medicines to manage your condition and possibly help prevent the disease from progressing to kidney failure. Depending on the specific cause of your kidney problems, your doctor may suggest controlling your blood sugar, blood pressure and cholesterol; eating healthy; quitting smoking; and being more physically active and maintaining a healthy weight. Medicines can also help control kidney disease for people with diabetes.
If kidney disease progresses to kidney failure, dialysis or a kidney transplant is required to survive.
How to advocate for kidney health
Dawn Edwards was just 23 when she developed kidney failure, reinforcing that kidney disease can affect anyone at any age. While Edwards juggles life with dialysis, she also regularly talks to newly diagnosed and high-risk patients.
"My advice is to learn as much as you can and have honest, frank discussions with your doctor," Edwards said. "Learn about your treatment options, including the side effects of medications, and lifestyle changes that can manage your diabetes and high blood pressure and ultimately slow or stop the progression of kidney disease."
For more information, visit KidneyFund.org/KnowYourKidneys.
Photo courtesy of Getty Images

SOURCE:
American Kidney Fund
How to safely dispose of used medical sharps during holiday travel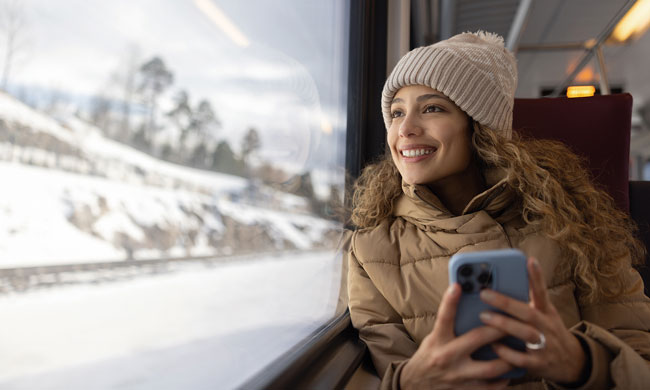 ((Family Features) It doesn't matter if you are traveling by plane, train, car or staying home this holiday season, it's important to know how to safely dispose of used medical sharps. Millions of people in the United States use needles, lancets and syringes – otherwise known as sharps – to puncture the skin and dispense medication to help manage short- or long-term chronic conditions like diabetes, arthritis, cancer or auto-immune diseases.
For both existing sharps users and people using sharps for the first time, disposal can be confusing, especially while traveling.
An easy-to-use online tool can help sharps users navigate safe disposal rules wherever they are. An option like SafetyIsThePoint.org helps people learn how to safely discard their used sharps and find disposal locations across the United States.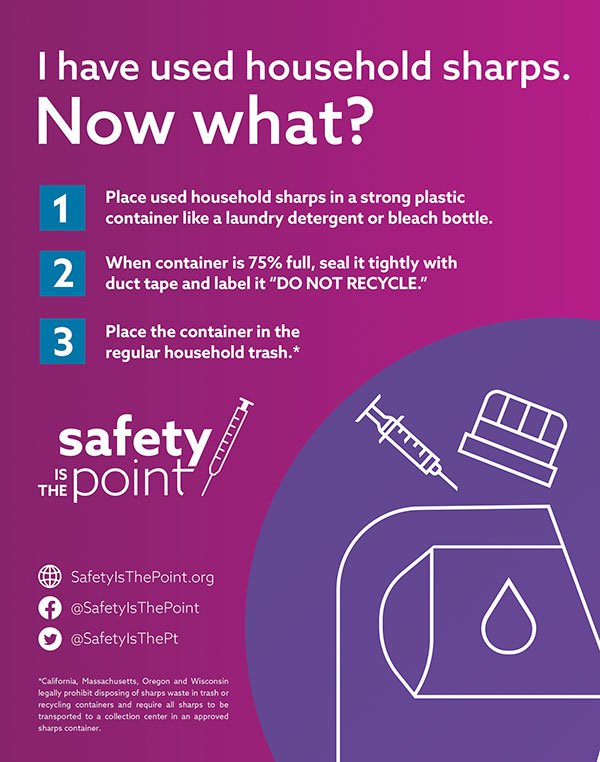 People who use sharps can often dispose of them at home or on the road. It's as simple as 1-2-3:
Place used sharps in a strong, plastic container like a laundry detergent or bleach bottle.
When the container is 75% full, seal it tightly with duct tape and label it "do not recycle."
Place the sealed container in regular household trash.
Disposal rules are different in every state, so it's important to confirm local disposal regulations. To help travelers comply with local regulations, SafetyIsThePoint.org includes a clickable map and ZIP code finder that explains disposal rules by location, as some states legally prohibit disposing of sharps in the trash or recycling containers and require sharps to be transported to a collection center in an approved sharps container.
Free printable resources and a step-by-step guide for at-home sharps disposal are available on the website for sharps users, health care providers, patient educators and advocates. The resources can also be downloaded and sent to family members and friends ahead of travel, so they know what to expect.
Learn more about the rules of safe sharps disposal this holiday season at SafetyIsThePoint.org.
Commonly Used Medical Sharps
Needles – fine, slender, hollow pieces of metal, typically attached to syringes, used to inject medication under the skin or withdraw fluid from the body
Lancets, also called "fingersticks" – often used by people with diabetes to get drops of blood for testing
Auto injectors, including epinephrine pens – syringes pre-filled with fluid medication designed to be self-injected into the body
Infusion sets – tubing systems with needles used to deliver drugs to the body
Connection needles – needles that connect to a tube used to transfer fluids in and out of the body
Photo courtesy of Getty Images


SOURCE:
Safety Is The Point
Medicare open enrollment ends Dec. 7: Comparing coverage options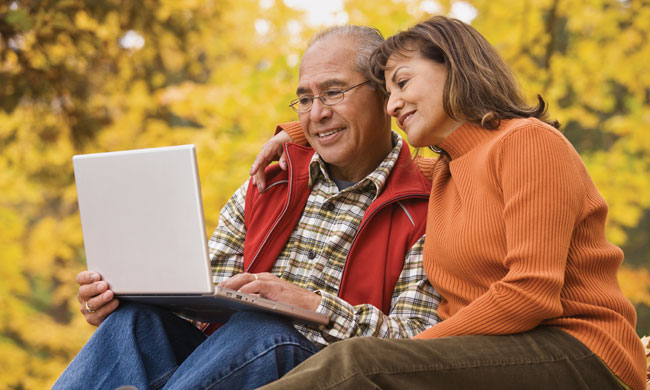 (Family Features) If you're enrolled in Medicare, it's important to remember Medicare Open Enrollment is open through Dec. 7 each year. It is the time for people with Medicare to compare their prescription drug and health coverage options for the upcoming year.
It is important to compare your options because plans can change every year – even your current choice may be changing. Your health needs can change, too. By comparing all your options, you could save money, find a coverage option better tailored to your needs or both.
How to Compare Prescription Drug and Health Coverage Options
Medicare.gov is the official source for information about Medicare and Open Enrollment. You may see enrollment information from various insurance companies and other sources. Start at Medicare.gov to get unbiased information to find the type of coverage that best meets your needs.
Comparing prescription drug and health coverage options is easy at Medicare.gov. You can input the list of medications you are taking and conduct a side-by-side comparison of plan coverage, costs and quality ratings. If you are happy with your current choice, you don't have to do anything. If you choose a new option for 2024, you can enroll right there.
Before you enroll in a plan, consider the following:
Check if your health care providers are in a plan's network.
Check if your prescriptions are included on a plan's formulary and if the plan works with your pharmacy.
Check the plan's Star Rating on Medicare.gov to see how it performs on quality, customer service and more.
Remember low monthly premiums may not always be the best overall value for your specific needs.
Review a plan's estimated total costs to you, including deductible and other out-of-pocket costs.
Check if Medicare Advantage plans offer extra benefits, like vision, hearing or dental coverage, if you need these services.
Remember that you may need a referral or prior authorization for some services under Medicare Advantage plans.
Vaccine, Insulin and Drug Cost Savings
Improvements to the Medicare program are adding up to savings and improved access to affordable treatments because of the Inflation Reduction Act.
Insulin: If you have Medicare and take insulin, you'll pay no more than $35 for a month's supply of each covered insulin. This includes people who have Medicare drug coverage (Part D) and all Part B covered insulins.
Vaccines: People with Medicare drug coverage will pay nothing out of pocket for adult vaccines, including the shingles vaccine, that are recommended by Centers for Disease Control and Prevention's Advisory Committee on Immunization Practices.
Drug Cost Savings: In 2024, people enrolled in Part D who have very high drug costs will get some relief. Once they reach a certain threshold on paying out-of-pocket costs – what we call the catastrophic phase – they will no longer have additional cost sharing or copays at the pharmacy.
Medicare Can Help
To compare options and find the best coverage to fit your needs:
Visit Medicare.gov and conduct side-by-side comparisons of costs and coverage.
Call 1-800-MEDICARE. Help is available 24 hours a day, including weekends.
Access personalized health insurance counseling in your community at no cost, available from your State Health Insurance Assistance Program (SHIP). Visit shiphelp.org or call 1-800-MEDICARE for locations near you.
Medicare Options
There are two main ways to get Medicare coverage: Original Medicare and Medicare Advantage (Medicare-approved plans from private companies). There are differences between the two that are important to understand when reviewing your coverage options.
With Original Medicare, you get your health care through Medicare Parts A and B. You can join a separate drug plan to get Medicare drug coverage (also called Part D). And you can see any doctor that takes Medicare anywhere in the U.S.
Medicare Advantage is an alternative that usually bundles your health and drug coverage all in one plan. Some plans may offer extra benefits that Original Medicare doesn't cover – like certain vision, hearing and dental services. In many cases, you can only use doctors who are in the plan's network.
If you are new to Medicare or need to review the ways you can get your Medicare coverage, visit Medicare.gov and click "Get Started with Medicare."
Extra Help with Prescription Drug Costs
If you are struggling with prescription drug costs, Extra Help is a Medicare program that can help pay for your drug coverage (Part D) premiums, deductibles, coinsurance and other costs. If you make less than $22,000 a year ($30,000 for married couples), it's worth it to apply. Visit ssa.gov/extrahelp or call the Social Security Administration at 1-800-772-1213 to apply. The program will expand to cover more drug costs for people with limited resources in 2024. People who qualify for Extra Help generally will pay no more than $4.50 for each generic drug and $11.20 for each brand-name drug.
Information provided by the U.S. Department of Health & Human Services.
Photos courtesy of Getty Images


SOURCE:
Centers for Medicare & Medicaid Services
Be ready to save a life: Understanding the two steps of hands-only CPR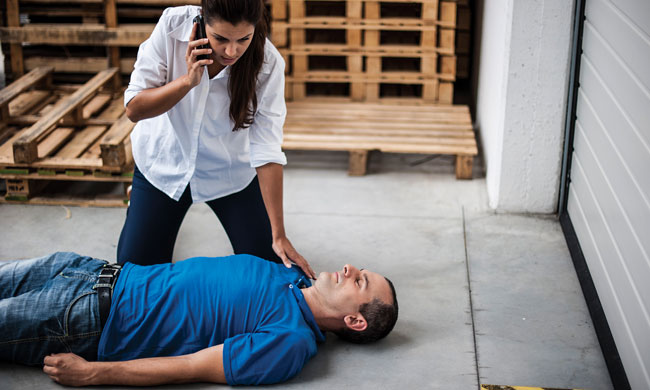 (Family Features) Every year, 350,000 people die from cardiac arrest in the United States. However, hands-on emergency intervention like cardiopulmonary resuscitation – or CPR – from a bystander can make the difference between life and death in sudden cardiac arrest emergencies.
In fact, immediate CPR can double or triple a cardiac arrest victim's chance of survival, according to the American Heart Association. During the first few minutes an individual is suffering from cardiac arrest, chest compressions can help keep blood flow active and push remaining oxygen through the body to keep vital organs alive, which extends the opportunity for a successful resuscitation once trained medical staff arrive.
Because 88% of cardiac arrests – electrical malfunctions in the heart that cause an irregular heartbeat (arrhythmia) and disrupt the flow of blood to the brain, lungs and other organs – occur at home, it is often a friend or family member who witnesses a child, spouse, parent or friend going into cardiac arrest. As survival can depend on how quickly CPR is started, compression-only CPR, or Hands-Only CPR, is recommended for use by people who see a teen or adult suddenly collapse in an out-of-hospital setting such as at home, work or in a park.
"By equipping people with Hands-Only CPR training, we are empowering them to spring into action if a loved one needs help, as the majority of cardiac arrests occur at home," said Dr. Anezi Uzendu, M.D., interventional cardiologist and American Heart Association volunteer.
As part of the World Restart a Heart Day initiative, the American Heart Association aims to increase awareness about the importance of bystander CPR through its Hands-Only CPR campaign, nationally supported by the Elevance Health Foundation, and offers these two simple steps:
Call 911 (or send someone to do that).
Push hard and fast in the center of the chest of the individual experiencing cardiac arrest.
Using the beat of a familiar song with 100-120 beats per minute, such as "Stayin' Alive" by the Bee Gees, can help you stay on pace with the necessary compressions.
"Being able to efficiently perform Hands-Only CPR in the moment can mean the difference between life and death, and by following these two simple steps we can increase someone's chance of survival from cardiac arrest," said Shantanu Agrawal, M.D., board certified emergency medicine doctor and chief health officer at Elevance Health. "As a longstanding supporter of the American Heart Association, we remain focused on working together to improve health inequities in our communities by expanding access to training and increasing the number of people who learn and feel confident performing Hands-Only CPR to save lives."
To find more information and resources, visit heart.org/CPR.
6 Links in the Adult Out-of-Hospital Chain of Survival
When properly executed, a strong chain of survival – or series of actions – can improve the chances of survival and recovery for victims of sudden cardiac arrest. Hands-Only CPR is a critical step in the American Heart Association's Chain of Survival, which also includes:
Activation of Emergency Response: Recognize symptoms of cardiac arrest and call 911.
High-Quality CPR: Push hard and fast in the center of the victim's chest until emergency personnel arrive.
Defibrillation: Use an automated external defibrillator (AED) to restart the victim's heart and reset it to a healthy rhythm.
Advanced Resuscitation: Medical professionals provide additional life-saving medical services.
Post-Cardiac Arrest Care: Transport victim to an appropriate hospital or treatment facility to optimize survival, organ function and neurological recovery.
Recovery: Survivors receive additional treatment, observation, rehabilitation and psychological support to aid in recovery and help prevent recurrent cardiac arrest.
Photo courtesy of Getty Images

SOURCE:
American Heart Association