HIGH SCHOOL POWERLIFTING: Bowie Invitational Results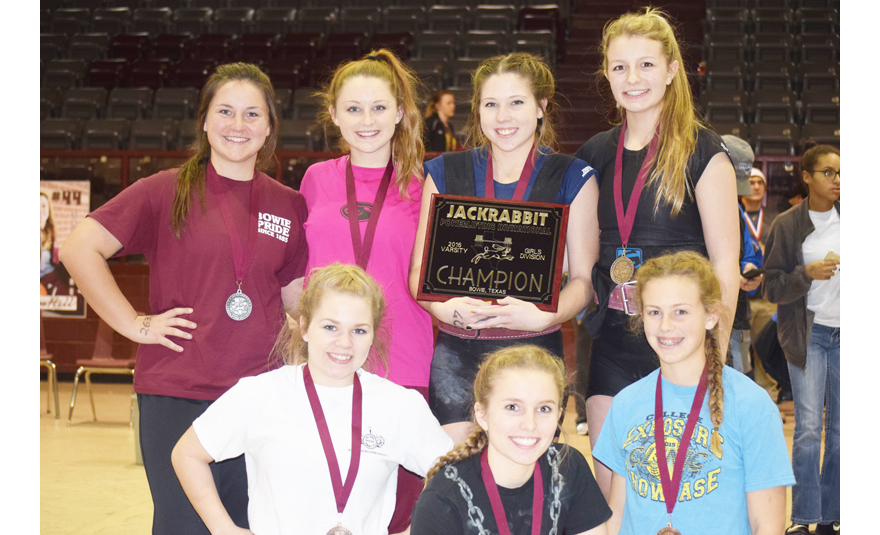 Results
Bowie Invitational
At Bowie
GIRLS
Team Standings
1, Bowie, 31; 2, Springtown, 27; 3, Wichita Falls City View, 16; 4, Keller Timber Creek, 15; 5, Petrolia, 12; 6, Chico, 12; 7, Callisburg, 11; 8, Gainesville, 8; 9, Burkburnett, 7; 10, Pilot Point, 7; Burkburnett takes ninth based on average
Bowie finishers
123 pounds: Kylie Robinson, first; Sofie Butler, third; 132: Carcyn Robertson, first; Madison Metzler, third; Sami Deford, fifth; 148: Montana Holbach, third; 165; Carrington Davis, second; Mylena Orcudero bombed out at 181.
Weight class champions
97 pounds: Alli Roglin, Springtown, 435; 105: Kati Roglin, Springtown, 475; 114: Kayla Wampler, City View, 655; 123: Kylie Robinson, Bowie, 650; 132, Carcyn Robertson, 640; 148: Caroline Ramsey, Petrolia, 715; 165: Faith Hollingsworth, Burkburnett, 665; 181: Kya Charron, Keller Timber Creek, 870; 198: Tabi Rogers, Springtown, 815; 220: Ashlynn Jackson, Pilot Point, 440; 220-plus: Tori Scott, Gainesville, 780
BOYS
Team Standings
1, Gainesville, 35; 2, Wichita Falls City View, 32; 3, Bowie, 28; 4, Paradise, 23; 5, Ponder, 22; 6, Burkburnett, 18; 7, Bridgeport, 13; 8, Chico, 11; 9, Alvord, 4; 10, Pilot Point; Alvord takes ninth based on average
Bowie finishers
123 pounds: Joey Crawford, second; 132: Cristian Martinez, first; Juan Mares, fourth; Jay Rogers, sixth; 148: Chance Tomlinson, fifth; Sawyer Przilas, 10th; Justin Jackson, 12th; 165: Chandler Hefley, third; 198: Bret Davis, second; 220: Tristan Dennison, sixth; Super heavyweight: Jared Roberts, second; Zack Otto bombed out at 181.
Weight class champions
114: Gavin Ruiz, Gainesville, 580 pounds; 123: Kyle Reed, City View, 660; 132: Cristian Martinez, Bowie, 1,040; 148: Darian Sotomi, Paradise, 1,100; 165: Danny Ho, City View, 1,190; 181: Chon Hernandez, Gainesville, 1,090; 198: Austin Bennett, Ponder, 1,245; 220: Cameron Starnes, Chico, 1,310; 242, Ronnie Killen, City View, 1,425; 275: Deric Conner, Paradise, 1,325; Super heavyweight: Manny Rodriguez, Gainesville, 1,375.
Editor's Note: Read The Bowie News for the most complete powerlifting coverage.
Carrington Davis, Sofie Butler, Montana Holbach, Kylie Robinson, Madison Metzler, Carcyn Robertson and Sami Deford all show off the medals they won during Saturday's Bowie Invitational. The Lady Rabbits won the meet by several points, and Robinson established a new personal record with a 290-pound dead lift. (News photo by Eric Viccaro) 
Bowie, Nocona has 11 athletes earn academic awards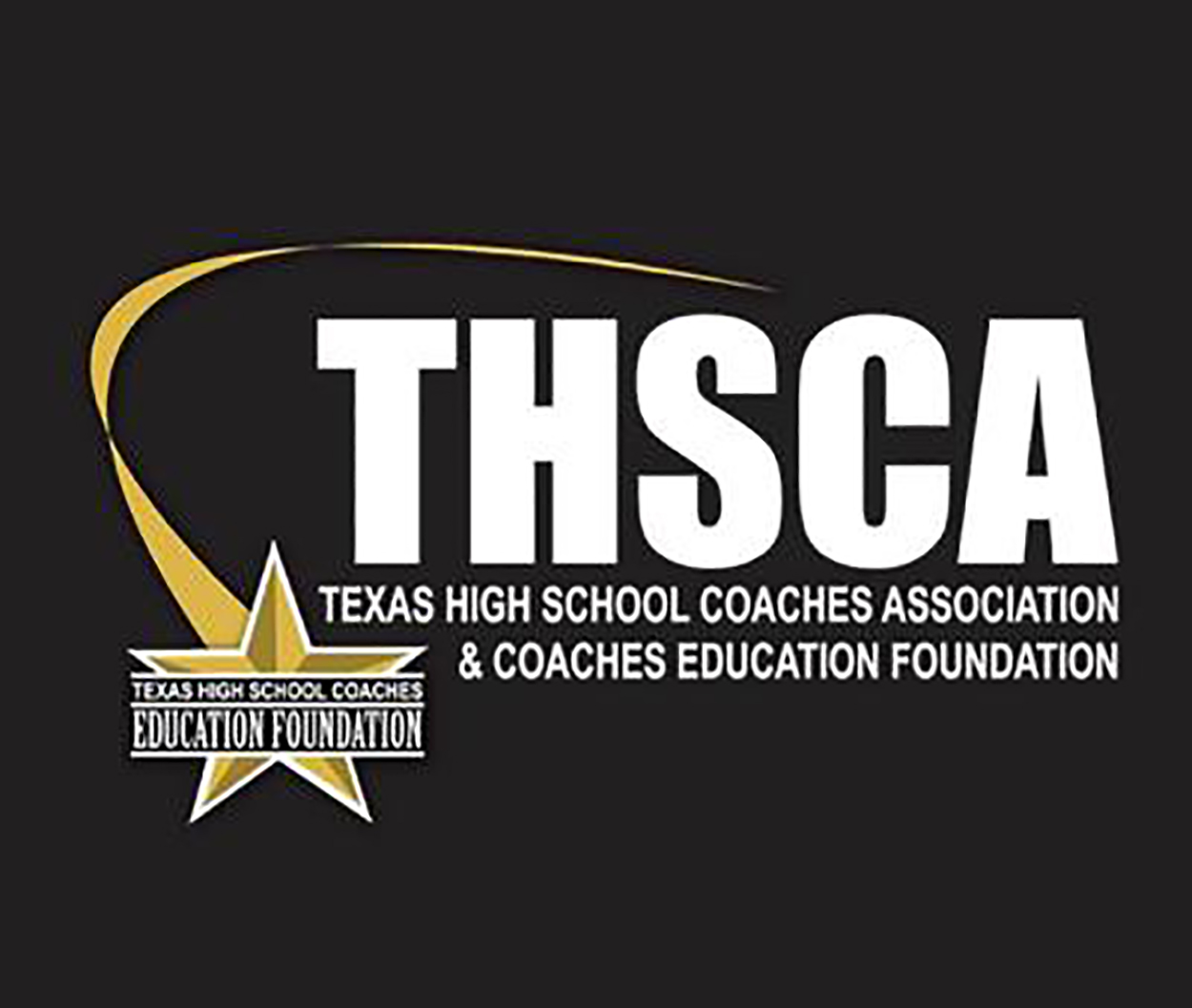 With the fall sports season officially in the books for Montague County schools, more individual pre-season awards like Academic All-State have been announced.
Awarded by the Texas High School Coaches Association, Bowie had two athletes while Nocona had nine.
For the Jackrabbits, both members were from the boys cross country team. Alex Castro and Kaz Williams were named to the second team.
The Indian football team had four players. Jackson Nunneley was named to the first team while Wesley Murphey, Matthew Page and Brady McCasland were named to the second team.
The Nocona volleyball team had three members as Ava Storey and Skyler Smith were named to the second team while Bailey Waters was honorable mention.
The Lady Indians' cross country team had two members as Melissa Segura was named to the first team and Jayce Rose was honorable mention.
To read the full story, pick up a copy of the weekend edition of the Bowie News.
Coaches react to new basketball rule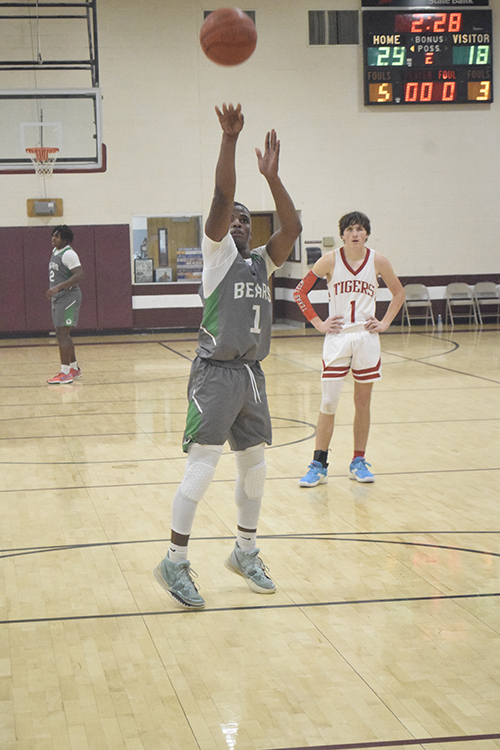 A month into basketball season and with district games about to start in the next two weeks, I am sure some fans have noticed something different about how games have been run.
The National Federation of State High School Associations Basketball Rules Committee put into effect this school year a rule that deals with free throw shooting.
The old rule was after a team committed its fifth foul in a half of play, a team would be in the bonus and go to the free throw line for any foul even if it was a non-shooting foul.
The free throw attempt was called a one-and-one which meant if the player made the first attempt they would get a chance to make a second one. If they missed the first attempt they would not get a second attempt.
Only if the opposing team got to 10 fouls or more in a half of play would teams then be in the double-bonus and then get two free throw attempts on any foul instead of the one-and-one attempts.
The new rule this year eliminates the one-and-one attempts from the game all together. To go along with that, the bonus starts after a team has committed five fouls. However, the fouls reset every quarter instead of every half.
"The rules committee studied data that showed higher injury rates on rebounding situations and saw this as an opportunity to reduce opportunities for rough play during rebounds," said Lindsey Atkinson, NFHS director of sports and liaison to the basketball rules committee. "Additionally, resetting the fouls each quarter will improve game flow and allow teams to adjust their play by not carrying foul totals to quarters two and four."
The new rules have taken some getting used to for officials, scorekeepers and coaches meaning some free throw attempts have been missed in some early season games when no one realized it.
"When the refs and scorekeepers figure it out it will be okay I guess," Gold-Burg girl's Coach Cheryl Cromleigh said.
While the rule change seems like it is might have big sweeping effects on games this season, fans might still be unaware of much different unless they are really paying attention.
Area coaches have some varying opinions on the new rules.
To read the full story that includes local coaches reactions, pick up a copy of the weekend edition of the Bowie News.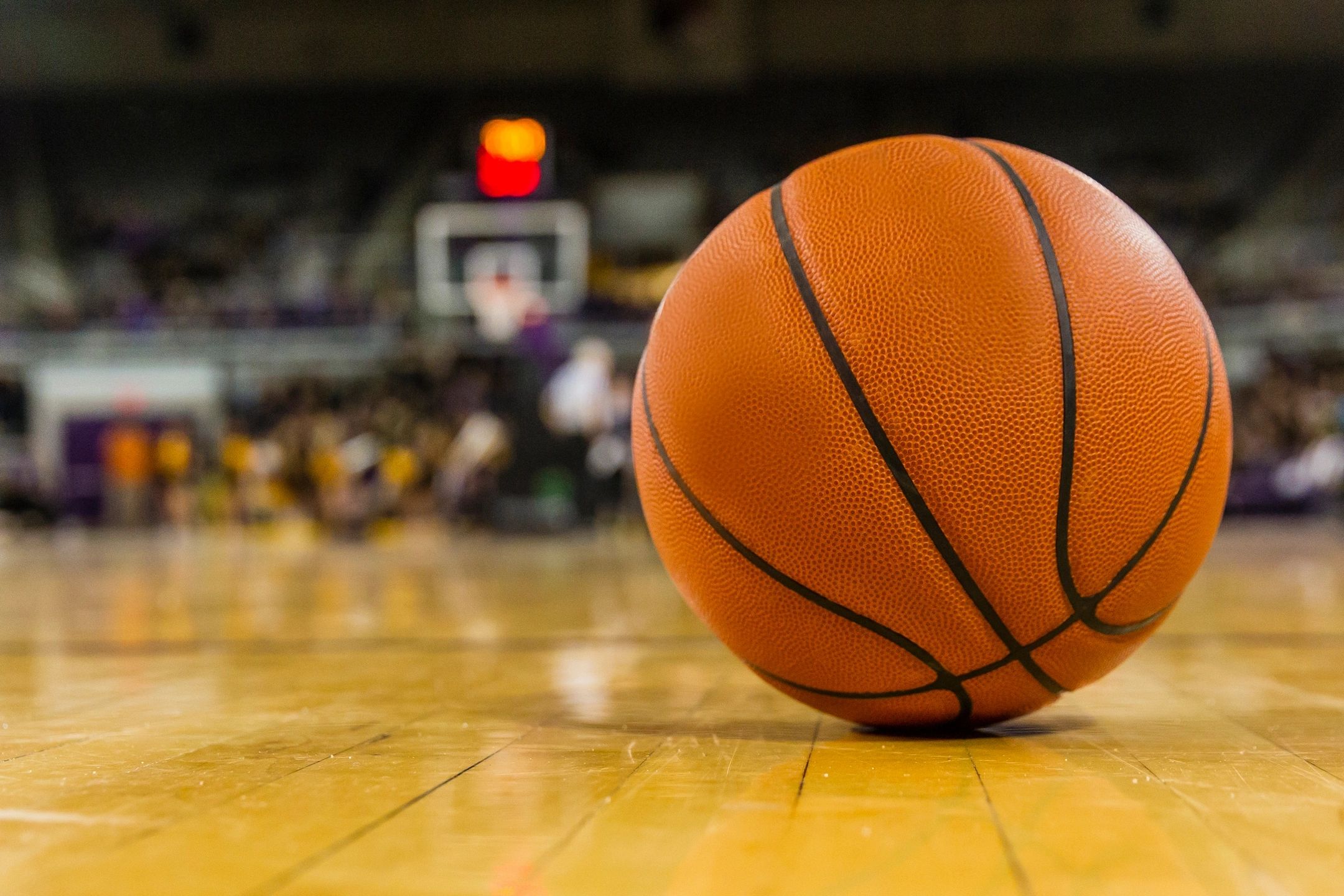 Forestburg girls
The Forestburg Lady Horns got showed how much growth they have had this season with a big win against Perrin-Whitt at home on Tuesday night.
The Lady Horns won with little trouble as they beat the Lady Pirates 43-25.
It was a rematch of a game earlier in the season when Forestburg played at Perrin-Whitt's tournament on Nov. 16. In the tournament setting, it was a close game in which the Lady Horns only won 43-42 thanks to a last second shot.
The young Forestburg team has a lot more depth this season thanks to an influx of freshman, with several playing big roles on a team that struggled mightily at times last year.
The first quarter saw the Lady Horns come out with their hair on fire, pressing the Lady Pirates ball handlers with their full-court press and handsy zone defense.
Early on, Forestburg forced several turnovers and capitalized in transition to build a 6-0 lead.
The Lady Horns could not carry that momentum for the rest of the quarter. Perrin-Whitt settled down and started to break the press and create scoring chances while Forestburg struggled to have shots go down in its half-court possessions.
The Lady Horns led by one basket 11-9 heading into the second quarter and it looked like it was about to be another close game between the two teams.
Then Forestburg upped its play even more while the defense played lights out and the game was over. The Lady Horns did not let the Lady Pirates score a point again until more than midway through the third quarter.
By then Forestburg's offense started to execute better as the team pulled away, leading 22-9 at halftime and 37-15 after three quarters.
Coach Cori Hayes felt comfortable emptying his bench for long stretches to get experience to every player with the game so in hand in the second half.
That may have led to Perrin-Whitt outscoring the Lady Horns in the fourth quarter 10-6, but Forestburg had a comfortable lead.
In the end the Lady Horns won 43-25, but it felt like it could have been by 30 points.
Jocelyn Rich led the team with eight points off the bench while Brenna and Braylee Briles each had seven points. Brenna also led the team with 10 rebounds and six assists while Braylee had two blocks. Lili Cisneros had a team high five steals.
Bowie girls
The Bowie Lady Rabbits traveled to Mineral Wells on Tuesday to play the Lady Rams.
The Lady Rabbits lost a low-scoring game to Mineral Wells 38-22 as Bowie continues to struggle to score the ball.
The Lady Rabbits were coming off a tough tournament at Breckenridge. The first quarter saw the teams be competitive as the Lady Rams led 12-8.
If Bowie could stop giving up free throw attempts, Mineral Wells shot six, and the team could get anyone besides Ziba Robbins, who scored all of the Lady Rabbits points in the quarter, going Bowie could take control.
Unfortunately, the Lady Rabbits scored only four points in the second quarter while the Lady Rams made three 3-pointers and scored a game high 17 points.
Mineral Wells led 29-12 at halftime and Bowie needed a big shift in the play to happen to dig itself out of the hole.
The Lady Rabbits got one ingredient that got going in the second half. After giving up double-digit points in both of the first half quarters, for the rest of the game Bowie allowed only nine points.
Unfortunately, the Lady Rabbits were not able to take advantage and score enough to turn the game around.
Bowie only added 10 more points in the second half and ended the game with no free throw attempts.
Mineral Wells won 38-22.
Nocona
The Nocona Lady Indians won against Pottsboro at home on Tuesday night to stay undefeated while the Indians lost at Wichita Falls.
The Lady Indians won with little trouble 57-23 while the Indians lost 56-44.
Nocona was coming into the game confident against the Lady Cardinals. While last year's game between the two state-ranked teams was one of the Lady Indians toughest games of the season, this year it was not the same.
Some of Pottsboro's top players from last year either graduated or moved schools and Nocona ended up playing just another 3A school it dominated.
The Lady Indians defense stifled the Cardinals to single-digit quarter totals throughout the game. Nocona could have shot the ball better, but there was never any doubt who would win.
Leading scorer Skyler Smith's 27 points was more than Pottsboro's team total as she also grabbed a team high 10 rebounds for a double-double. Meg Meekins was second with 20 points.
For the Indians, the offense just could not keep up with the relative scoring pace of the Coyotes team.
While Nocona was competitive, each quarter the team was outscored by a little more as it built up throughout the game to make it double-digits by the end.
Javier Gaytan led the team with 25 points. Jose Gomez Jr. and Karson Kleinhans were second with five points each.
Bellevue girls
The Bellevue Lady Eagles won at home on Tuesday night at home against 3A Boyd.
The Lady Eagles won 65-51 against the Lady Jackets.
Callie Martin led the team with 27 points while Cirstin Allen was second with 17 points as she made four 3-pointers.
Coach John McGee was proud of how his played and thought they fought with a lot of grit as his team readies to start district.
Prairie Valley
Both Prairie Valley basketball teams won their games at Wichita Christian on Tuesday night.
The Lady Bulldogs won in a blowout 49-19 while the Bulldogs won a closer game 53-40.
The Prairie Valley girls shot the best it has all season as the team made eight 3-pointers. Despite single-digit totals in the first and third quarters, high scoring second and fourth quarters carried the Lady Bulldogs offensively.
More so it was the defense that limited the Lady Stars to single-digits in every quarter.
Makaylee Gomez outscored Wichita Christian by herself with 28 points as she made five 3-pointers. Linzie Priddy joined her in double-figures with 10 points.
The Bulldogs had to recover from a bad first quarter initially. Prairie Valley scored only four points and was down nine points. The team had a huge second quarter to take the lead 20-17 at halftime.
Both teams scored well in the second half, totaling double-figures in each of the quarters though Prairie Valley scored more.
The Bulldogs won comfortable 53-40, but Stephens felt like his team had a chance to put the game away earlier if not for self-induced errors.
Tyson Easterling led the team with 18 points while James Wells was second with 12 points.
Missing scores
The Bowie and Forestburg boy's teams and Gold-Burg girl's team did not play a game earlier this week. Missing scores from both Saint Jo coaches, Gold-Burg boys coach and Bellevue boys coach.
To read the full story, pick up a copy of the weekend edition of the Bowie News.