HIGH SCHOOL VOLLEYBALL: Forestburg downs county rival Saint Jo in 3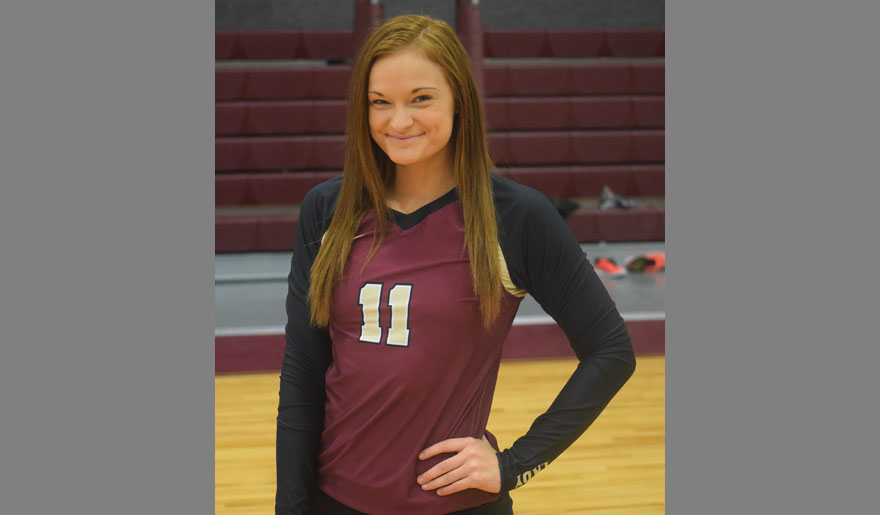 The two District 2A-10 teams from Montague County that are headed to the playoffs faced off on Friday night.
Forestburg came out the victor, sweeping the Saint Jo High School volleyball team by scores of 25-18, 25-17 and 25-22.
The win brings the Lady Longhorns record to 24-10 and 9-4 for the season, as the team faced Tioga on Tuesday night for their last district game. Alexia Britain paced the Lady Longhorn offense with eight kills and four blocks and led the defense with 10 digs.
Hope Phipps put down nine kills, with three blocks, six digs, four assists and six ace serves. Brianna Raab scooped up nine digs, while Haley Nolan set up the offense with six assists.
Nolan also contributed eight ace serves, one dig, one block and four kills.
For Saint Jo, the loss brought their record to 13-25, 5-8. The Lady Panthers played district leader Lindsay on Tuesday night for their last regular game of the season.
Alyssa Hennessey paced the Lady Panther offense with two kills, while Bailey Melton and Charity Brawner added one each. Brawner also contributed three assists, while Delaney Hall had one.
At Prairie Valley
Tioga 3,
Prairie Valley 0
Tioga swept the Prairie Valley High School volleyball team on Friday night, but not before the Lady Bulldogs put up a fight.
Tioga defeated the home team by scores of 25-21, 25-19 and 25-17, with Prairie Valley managing to put up more than 20 points in the first set.
At Valley View
Valley View 3,
Gold-Burg 0
Valley View topped the Gold-Burg Lady Bears on Friday night by scores of 25-16, 25-11 and 25-18.
Forestburg's Hope Phipps had nine kills, three blocks, six digs, four assists and six ace serves in a three-game victory over Saint Jo on "Senior Night." (News photo by Eric Viccaro) 
Prairie Valley's Neugebauer signs to SCK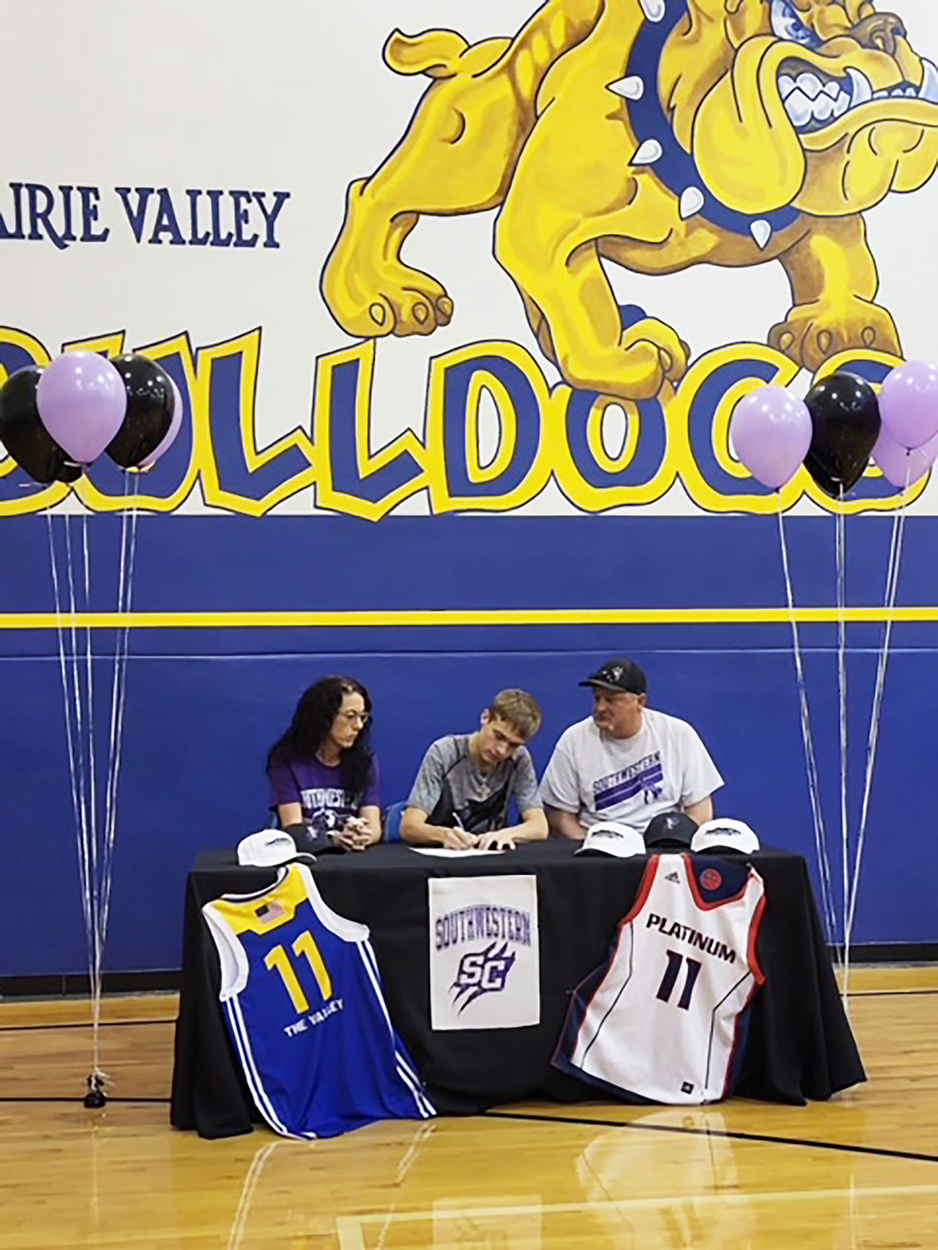 Dale Neugebauer, a senior for Prairie Valley High School, signed his National Letter of Intent on Nov. 26 in front of family, friends, current and past coaches.
The son of Anne and Jason Neugebauer, Dale has earned both merit and athletic scholarships to the basketball program at Southwestern College in Winfield, KS where he will major in criminal justice.
He will play for Coach Matt O'Brien whom also nominated Dale to become a PhD Hoops member of team USA for the Paris World Games in Paris, France in the summer of 2024.
To read the full story, pick up a copy of the mid-week edition of the Bowie News.
Saint Jo athletic director retiring at end of the year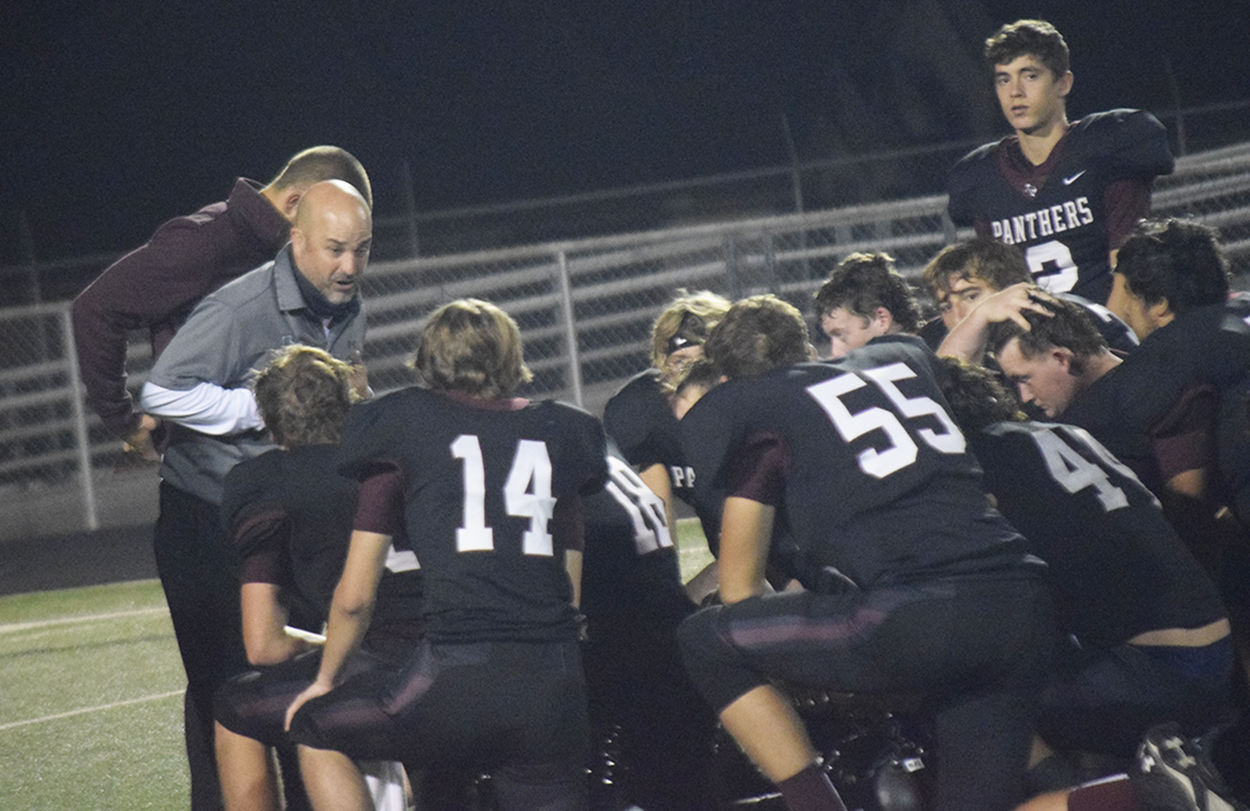 After an illustrious 30-year journey in education and coaching, Saint Jo Athletic Director and head football Coach Mark Stevens is preparing to bid farewell as he enters retirement at the conclusion of the 2024 school year.
For the past five years, Coach Stevens has seamlessly worn the dual hats of athletic director and head coach at Saint Jo ISD, leaving an enduring impact on the district.
During his tenure as the head football coach, Coach Stevens steered the Panthers to a remarkable 44-15 record and an impressive streak of five consecutive playoff appearances. His leadership culminated in three district championships, three bi-district championships, and a notable achievement in 2019 when his football team reached the regional quarterfinals.
As the regional director for the Texas Six Man Coaches Association from 2021 to 2023, Coach Stevens further solidified his presence in the coaching community. In 2022, he had the honor of coaching the Division 1 East All-Star Team in the Texas Six-Man Coaches Association all-star game.
In his role as athletic director, Stevens orchestrated a highly successful total sports program at Saint Jo. In the 2022-2023 school year, every boys' and girls' sports program under his oversight advanced to the postseason, reflecting his commitment to excellence.
Beyond the football field, Stevens has lent his coaching expertise to baseball, junior high basketball and track. He has also been a dedicated educator, teaching high school math and elementary PE.
Prior to his time at Saint Jo, Stevens spent seven years as the offensive/defensive coordinator in Muenster, amassing an impressive record of 83-11. His accomplishments include serving as the offensive coordinator for the 2017 2A Division 2 State Champions and the 2015 2A Division 2 State semifinalists.
Stevens embarked on his coaching journey in Goliad, TX, and has made significant contributions in Karnes City, Taft, Van Vleck, Louise and Era.
Now, as he approaches retirement, Stevens looks forward to dedicating more time to his family, especially his grandson Grayson Mark. His legacy of excellence and dedication will undoubtedly endure in the hearts of those he has coached and mentored throughout his remarkable career.
To read the full story, pick up a copy of the mid-week edition of the Bowie News.
Volleyball all-district lists released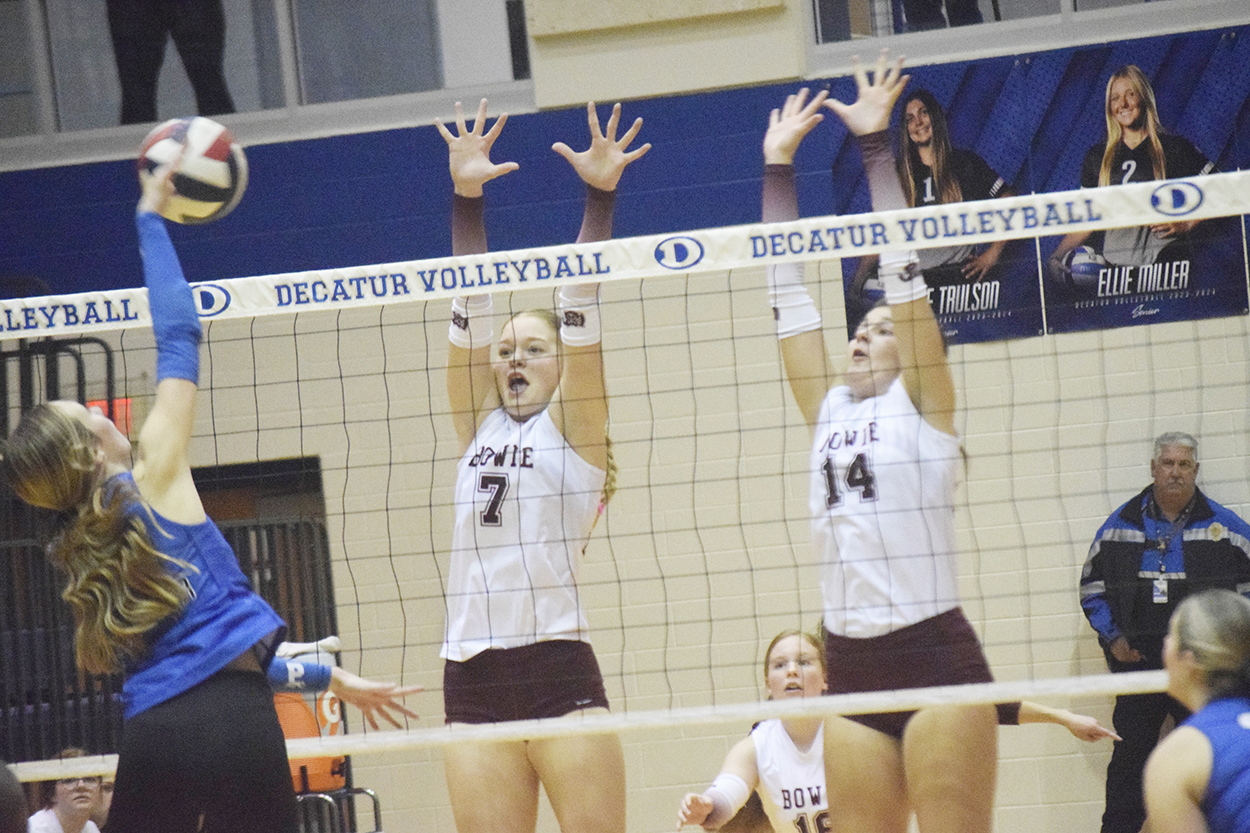 With the 2023 volleyball season in the rearview mirror, the last bit of news are the all-district lists that honor players play both on and off the court.
The Bowie Lady Rabbits had two senior front court players, Olivia Gill and Gracie Duke, who both had played on varsity all four years, be named to the all-district first team.
Senior setter Kinley Russell and senior middle-blocker Ziba Robbins were named to the second team list. On the honorable mention team, seniors Melenie Cantu and Allie Parr were named along with sophomore Rhyan Carle.
For Nocona, the defending district champs and regional final runners-up had a lot of superlative awards.
Skyler Smith was named the district's most valuable player for the second straight season. Meg Meekins was co-setter of the year, Graci Brown was the district's co-defensive MVP and Aubree Kleinhans was named the district's libero of the year.
Coach Kara Lucherk was also named the district's coach of the year for the second straight year.
All of the area's 1A teams were in the same district so awards were split between them.
Saint Jo won the district title for the second straight year and were represented well.
Taylor Patrick was named the district MVP while Krista Reeves was the defensive MVP and Aubrey Morman was named blocker of the year.
First team members included Maxey Johnson, Payzlie Cervantes and Cara Vogel. Second team members were Aliyah Vasquez and Kamron Skidmore while Reagan Wilson was named to the honorable mention team.
Prairie Valley finished second and had a couple of players earn superlative awards. Linzie Priddy was named the district's offensive MVP while Renee Stout was co-setter of the year. Coach Seth Stephens also was named the district's coach of the year.
First team selections for the Lady Bulldogs included Kailie Cearley and Natalee Young. Second team selections were Kasi Phillips and Kennedy Stone.
Forestburg finished third in the district and had one player who earned a superlative award. Alli Cisneros was libero of the year.
Lili Cisneros was named the district's first team while Reagan and Logan Ladewig were named the district's second team. Honorable mention went to Justynne Roller and Madisen Deason for the Lady Horns.
Gold-Burg had Ollie Gaston earn the district's co-setter of the year. Jimenia Garcia was a first team all-district selection. Jasmine Rojas earned second team honors.
Alyson Rojas, Hallie Nelson, Raigen Hilton and Lexie Eaton were given honorable mention from Gold-Burg.
Bellevue had Tristan Shook earn the district's newcomer of the year. First team selection went to Mary Grace Broussard. Brittany Gill and Brylie Hager were named to the district's second team.
Honorable mention selections for the Lady Eagles include Callie Martin, Selah and Kara Denson.
To see lists for all teams, including academic all-district selections, pick up a copy of the mid-week edition of the Bowie News.