'He was going to save my life;' couple shares liver transplant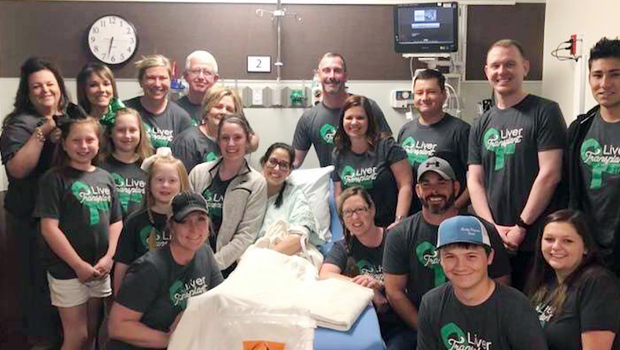 By BARBARA GREEN
In 2005 Jessica Gresham was a happy, healthy 23-year-old enjoying life with her high school sweetheart husband and raising their teenage daughter.
However, 13 years later she has battled a serious liver disease and is recovering from a live donor transplant provided by her husband Jonathan.
The transplant surgery took place on April 10 and on May 12 the couple was able to return home after four weeks at an onsite recovery apartment near Baylor University Medical Center in Dallas.
For this close-knit family it has been a long road to finally discovering first what was making Jessica ill and how to deal with its effects as they further impacted her liver. Today, they are reveling in returning to their home just outside Bowie and focusing on getting better.
The Greshams are both hometown kids, born and raised in Bowie. Jessica is the daughter of Teresa and Bobby Staats and Jonathan the son of Nancy Gresham.
Jonathan graduated from Bowie High School in 1999 and two weeks later was at a U.S. Army boot camp fulfilling his dream to go into the military. He served eight years as a combat engineer and after active duty went into the National Guard, during which time he was deployed for a year to Iraq in 2005.
Jessica graduated in 2000 and they were married in May of her senior year. After she graduated she moved to Killeen where her husband was stationed at Fort Hood. Their family soon grew as Makenzie was born later that year.
After John returned home from Iraq he went to work running a motorgrader for two local companies before taking a job with GE Oil and Gas, where he has worked the past 10 years.
Getting sick
While her husband was deployed in the Middle East, Jessica began to get sick with what she first thought was her gall bladder. However, tests showed high liver numbers and her spleen was enlarged, so she was directed to a liver specialist who discovered her body was rejecting its liver. It was the beginning of many years of battling this disease only to be told in 2017 she would have to undergo a liver transplant.
Read the full feature in the weekend News.
Christmas Festival comes to Bowie this weekend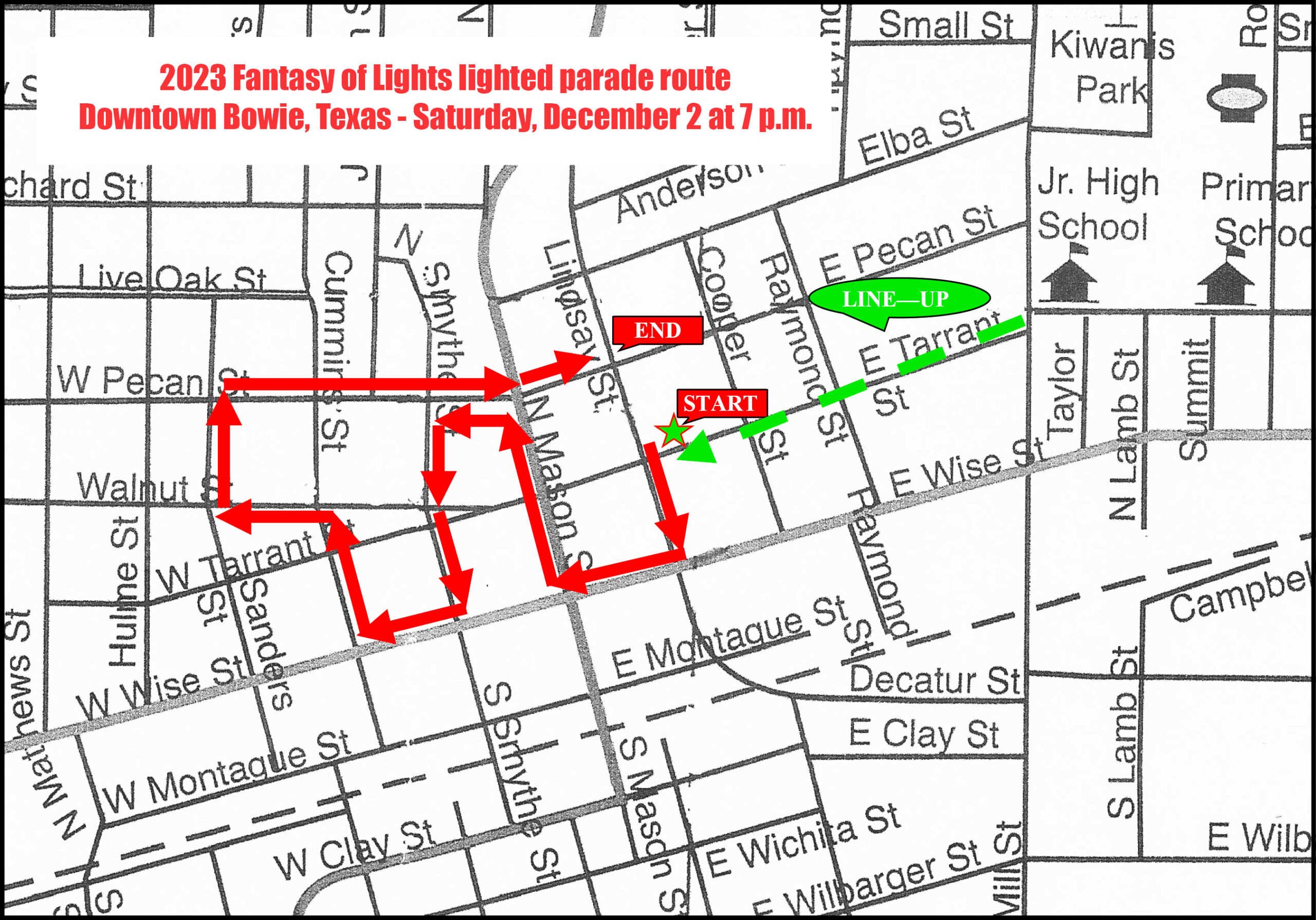 Bowie will be filled with holiday cheer this week as the 32nd annual Fantasy of Lights Christmas Festival comes to town to herald the start of the holidays Dec. 1-3.
This festival was one of the first in North Texas to feature a lighted Christmas parade and the activities have only grown through the years. Across three days there are activities to be enjoyed by the entire family. This year's theme is "Sweet Tidings of Gingerbread."
Sip & Stroll
The Gingerbread Sip & Stroll With Me will feature more than 40 downtown participating locations from 5-8 p.m. on Dec. 1. There also will be a storefront decorating contest following a gingerbread theme.
Open house
The Bowie Economic Development Open House from 4 to 6 p.m. on Dec. 1 with light refreshments.
Festival Saturday
Enjoy Pancakes with Santa from 7 a.m. – 10 a.m. at the Bowie Fire Hall, 203 Walnut Street, then visit the Bowie Library for Elf'n Magic, crafts and stories for kids and families.
The parade is at 7 p.m. There will be live music onstage downtown starting at 5 p.m. and the tree lighting at 6:45 p.m.
The Christmas Tour of Homes will be on Sunday from 2-5 p.m. Tickets are $20 and available at the Bowie Chamber office, Walters Surveying, Swaim Surveying, any Amity member at at a home.
Read the full story on the schedule in your mid-week Bowie News.
Nocona Rural VFD prepares to serve fish
It's time for the annual Nocona Rural Volunteer Fire Department fish fry from 5-8 p.m. on Dec. 1 at the H.J. Justin Community Room.
It is all you can eat fish, calf fries, french fries, beans, cole slaw and their famous tarter sauce. Prices are $15 for ages 12 and up, $12 for ages 6-12 and those under 6 eat free.
The department also is collecting children's toys for Christmas.
Save a trip and bring an unwrapped toy to the fish fry or drop it off at 217 Clay by Dec. 2.
Wreaths Across America deadline is Nov. 30; ceremony on Dec. 16
Nov. 30 is the deadline to order a wreath that will be laid on the grave of a veteran at Elmwood Cemetery on Dec. 16.
This annual ceremony will be at 11 a.m. on Dec. 16 with guest speaker Bryan Chisholm, ag teacher at Bowie High School and veteran. The Amity Club coordinate the Wreath project and invite anyone to attend and help lay the wreaths on the many graves at the cemetery.
Individuals who wish to sponsor a wreath can do so for $17. A family can purchase four at $68, 10 for $170 and a corporate sponsorship of 100 can be made for $1,700.
Deadline to purchase a wreath is Nov. 30. Call Angela Short at 940-841-1315 with questions.