Chicken and Bread Days celebrates record-breaking 25th celebration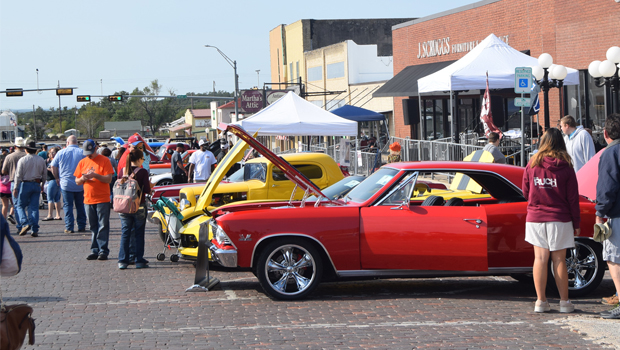 The beautiful fall weather and a huge crowd helped make the 25th Anniversary of the Chicken and Bread Days Heritage Festival the largest one ever with a record number of classic cars filling the streets, along with festival-goers.
Cindy Roller, executive director of the Bowie Community Development Board, laughed "the third time is a charm," as she remarked on the tremendous success of the festival in her third year in the city.
"Of course with all that has gone on we had no idea what to expect in vendors or guests. The plan finally came together with a whole team working together," said Roller on Monday as she began sorting and packing up festival gear.
In the midst of a pandemic, the festival organizers provided hand-washing and hand sanitizer stations throughout the downtown area. Roller added with it being outdoors people may have felt a bit more comfortable, but there were many with masks and people were able to social distance.
Read the full story in the mid-week Bowie News.
Fantasy of Lights Festival one of the biggest ever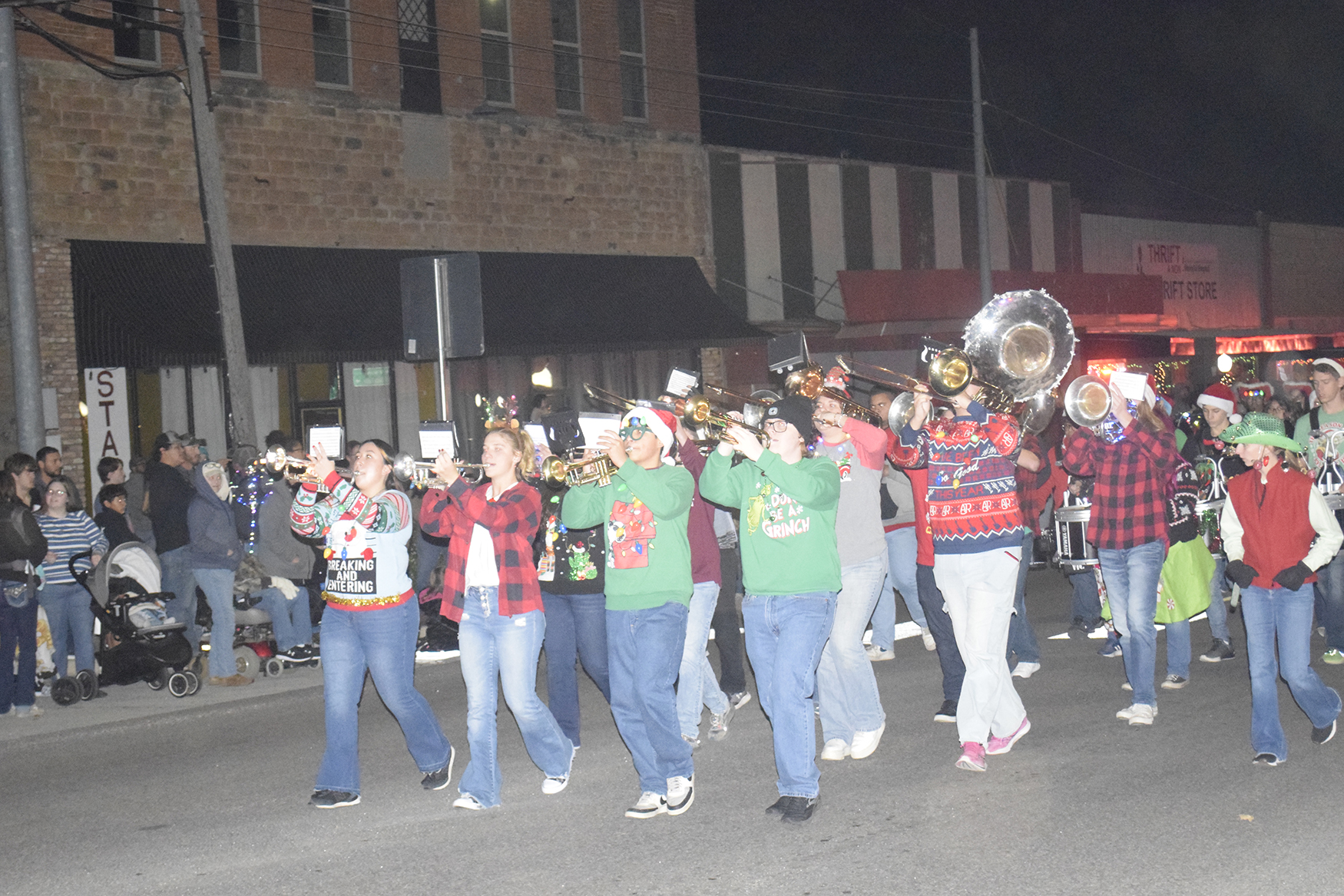 By BARBARA GREEN
[email protected]
The 32nd annual Fantasy of Lights Christmas Festival in Bowie this past weekend was one of the biggest in its history with record turnout in the parade and other activities.
Cindy Roller, executive director for Bowie Community Development, festival host, said she has been told this is the largest parade in 15 years, but confirms it is the largest during her five years in Bowie. There were 57 entries, plus 10 Jeeps, 11 UTVs with extra fire trucks pushing the participation to 80.
The Bowie High School cheerleaders repeated as sweepstakes winners for their dancing gingerbread float. The parade theme this year was "Sweet Tidings of Gingerbread." Cheer sponsor is Destanie Curry.
Read the full story on the festival and see more photos in the mid-week Bowie News.
Pictured above the Bowie High School Marching Band leads off the Christmas parade. (Photo by Jordan Neal).
Forestburg readies Christmas festival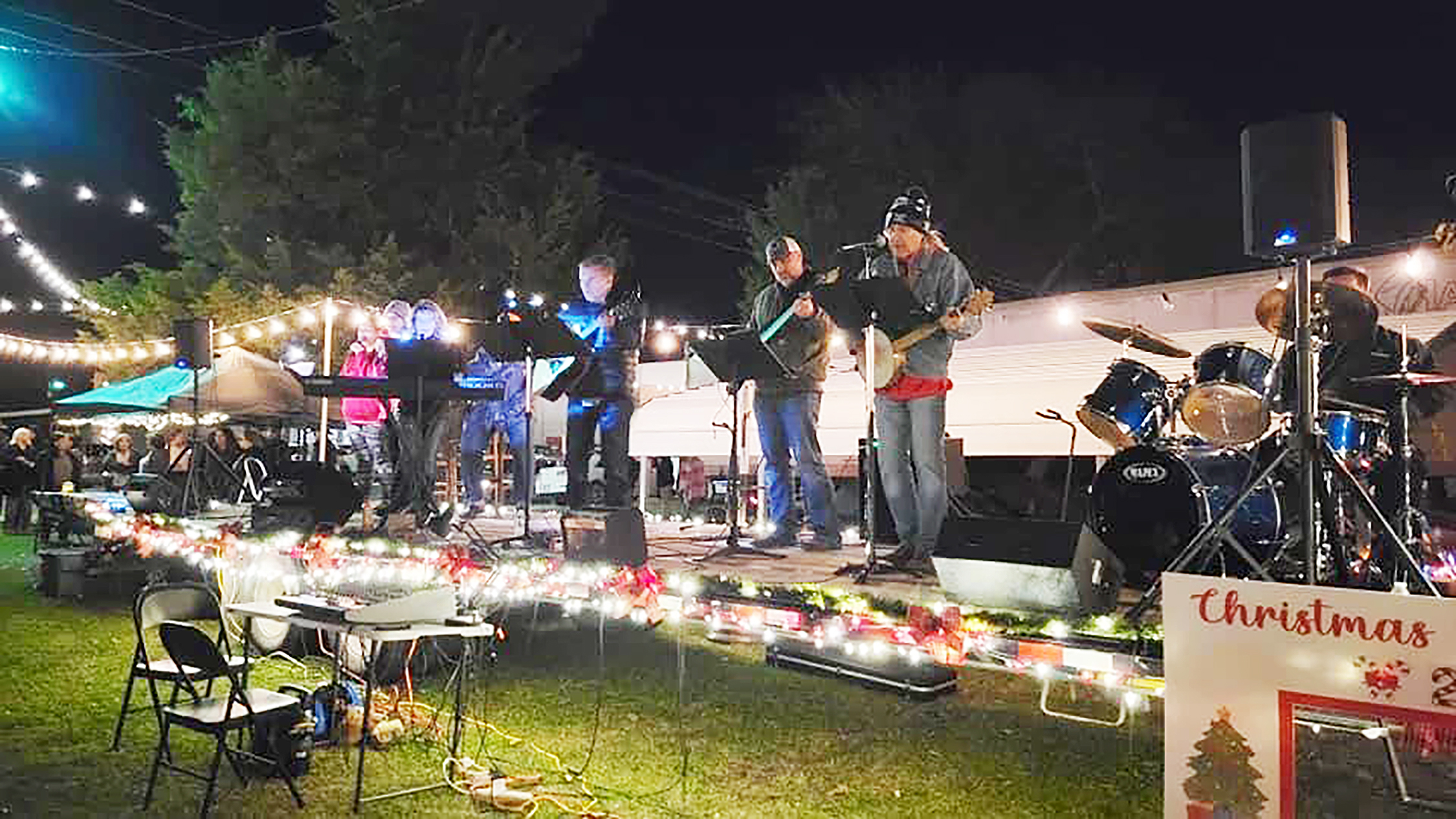 The community of Forestburg will celebrate its Christmas festival on Dec. 9 with a variety of activities.
On Dec. 8 enjoy a Movie Under the Stars starting at 6:30 p.m. in the community center parking lot.
On Dec. 9 the chili cook-off opens the day running from 11 a.m. to 1 p.m. at the center. From noon to 5 p.m. families can visit Santa's Workshop at the center with a bake shop, kid's corner, ornament decorating and more.
Throughout town there will be vendor and food trucks, a scavenger hunt, cookie decorating at LifeChurch 2:42, a candy cane maze at the log cabin and a corn hole tourney at the fire hall.
Have fun with Christmas bingo from 1-3 at the Methodist church followed by books with Mrs. Claus from 3 to 3:30 p.m. at the center.
From 3:30 to 5 p.m. there will be photos with Santa and a s'mores station at the center.
From 5-6 p.m. there will be a live nativity scene, followed by a lighted Christmas parade and a dance from 7-11 p.m. hosted by the fire department. Many of the activities and events are free.
Homemade soup lunch to aid families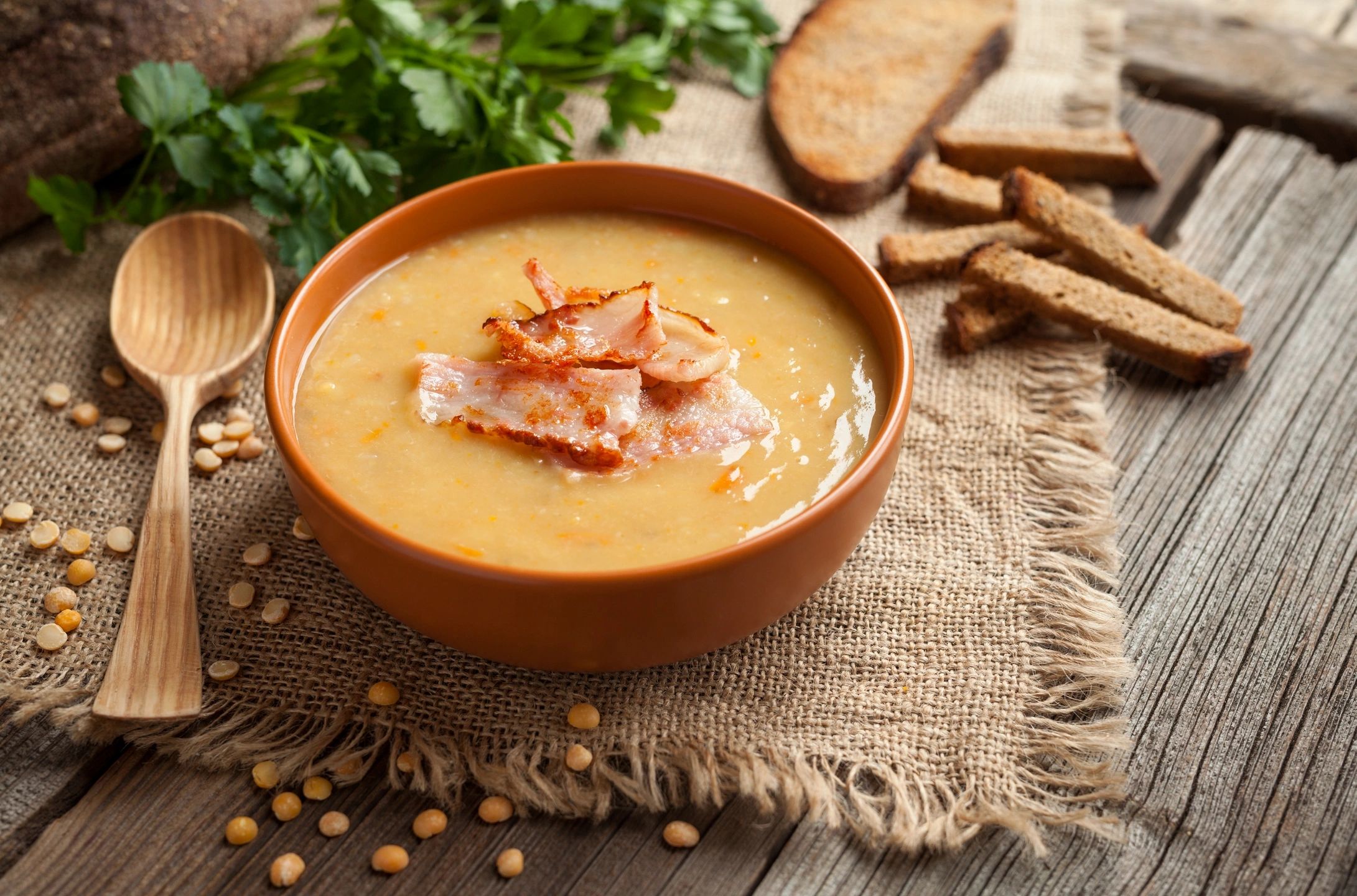 Enjoy "Soup'er Sunday" on Dec. 10 with a homemade lunch of soups and desserts at noon in the Bowie First Methodist Church.
Enjoy good food and fellowship to help raise funds for the Bowie Pregnancy Resource Center. The cost of admission is a donation of your choice.
Guests also are invited to bring items needed at the center including diapers sizes 4-7, wipes, diaper rash cream, baby Tylenol or Motrin, powder with corn starch, baby bath items and teething tablets.