Love of music drives new BJH band director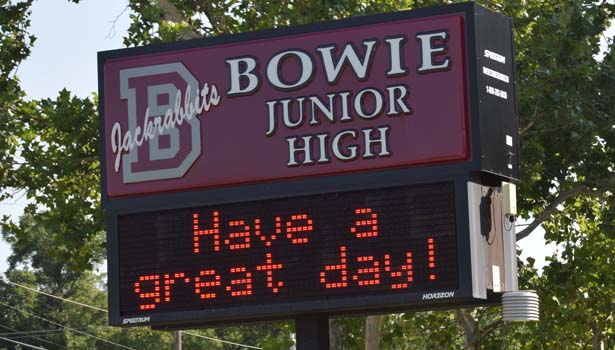 By BARBARA GREEN
[email protected]
Robert Frick has taken his love of music and for the past 22 years worked to instill that same joy in the young people he teaches.
Frick joined the staff of Bowie Junior High School this year arriving in Bowie from the Childress Independent School District where he was high school and junior high school director the past six years.
Born in Denver, CO, the 47-year-old grew up in Arkansas and Oklahoma primarily in the Norman area. After graduating from Little Axe High School, he attended Southwestern Oklahoma State University in Weatherford, OK, where he earned his bachelor of music education in 1998 and his master's of music in 2003.
As he considered a career Frick recalls he wanted to be an electrical engineer, but laughed physics was an obstacle so he turned to his love of music. During high school and college he took part in band and choir.
"In fifth grade I wanted to play the trumpet, but my parents could not afford it, so I went to the coronet. Later I switched to tuba in eighth grade. It was better than I thought it would be," states Frick.
In college he loved to sing and says he was on his way to be an opera singer, but he talked himself out of it noting the hard work and discipline needed for that.
Read the full feature in the mid-week Bowie News.
Forestburg Longhorns prepare for homecoming
Forestburg High School celebrates homecoming as they take on Vernon Northside at 7:30 p.m. Friday. Royalty crowning will be pre-game at 7 p.m. Members of the senior court are: (Seated): Natalie Gomez, Yanelly Carranza, Madisen Deason, KK Willett, Justynne Roller and Reagan Ladewig. (Standing): Sophie Bridges, Will Johnson, Nathan Payne, Kayden Dill, Haley Balthrop, Jeremiah Perez, Keagan Sparkman, Dallas Strobl and Savannah Calk. (courtesy photo)
TEA delays A-F accountability ratings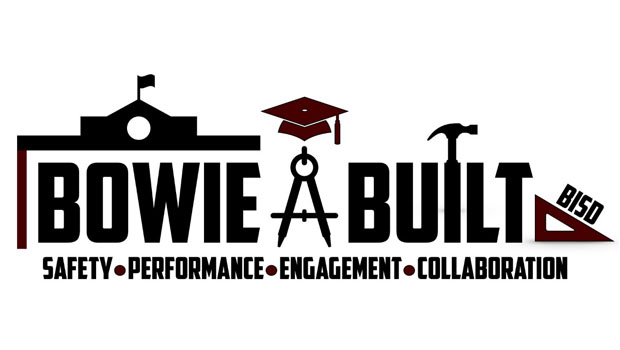 The staff at the Texas Education Agency this past week announced a temporary delay in the release of 2023 A-F accountability ratings for districts and campuses, originally scheduled for Sept. 28.
The A-F system is a tool that evaluates how well districts and campuses help students reach certain learning goals. As prescribed by statute, A-F ratings must balance multiple objectives to ensure a rigorous, transparent, and fair system, and are based on:
A. Achievement – how well all students have learned certain academic content – and
B. Progress – how much all students have gained academically over the course of the year
C. Closing the Gaps – how well schools raise academic performance among certain groups of students.
Lee Ann Farris, assistant superintendent, told the Bowie School Trustees Monday night, the state used 2018-2019 , plus 2020-21 data which was impacted significantly by COVID. Those comparisons were not really "apples to apples," and a lot of schools went down in the ratings.
Read the full story in the mid-week Bowie News.
Nocona Indians celebrate homecoming