BISD staff donates to food ministries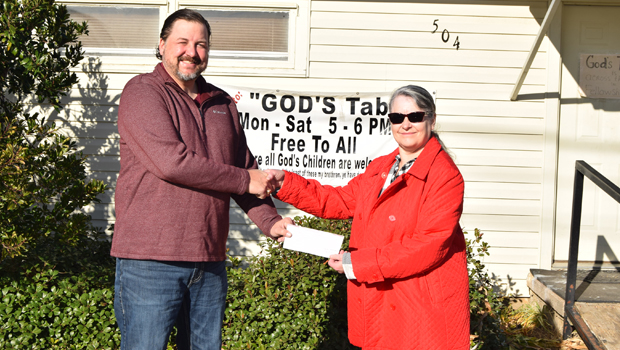 Bowie Independent School District Superintendent Blake Enlow presented Janet Smith, coordinator of God's Table with a check for $1,019 from the school personnel in the district. The staff makes a donation so they can were jeans on Friday from Thanksgiving through Christmas. A similar check was given to the Bowie Mission.n Friday from Thanksgiving through Christmas. A similar check was given to the Bowie Mission. (Photo by Barbara Green)
Pioneer Day enjoyed by first graders
During Pioneer Day the first graders go from room to room to take part in different crafts, story times and other interesting activities that have a historical bent.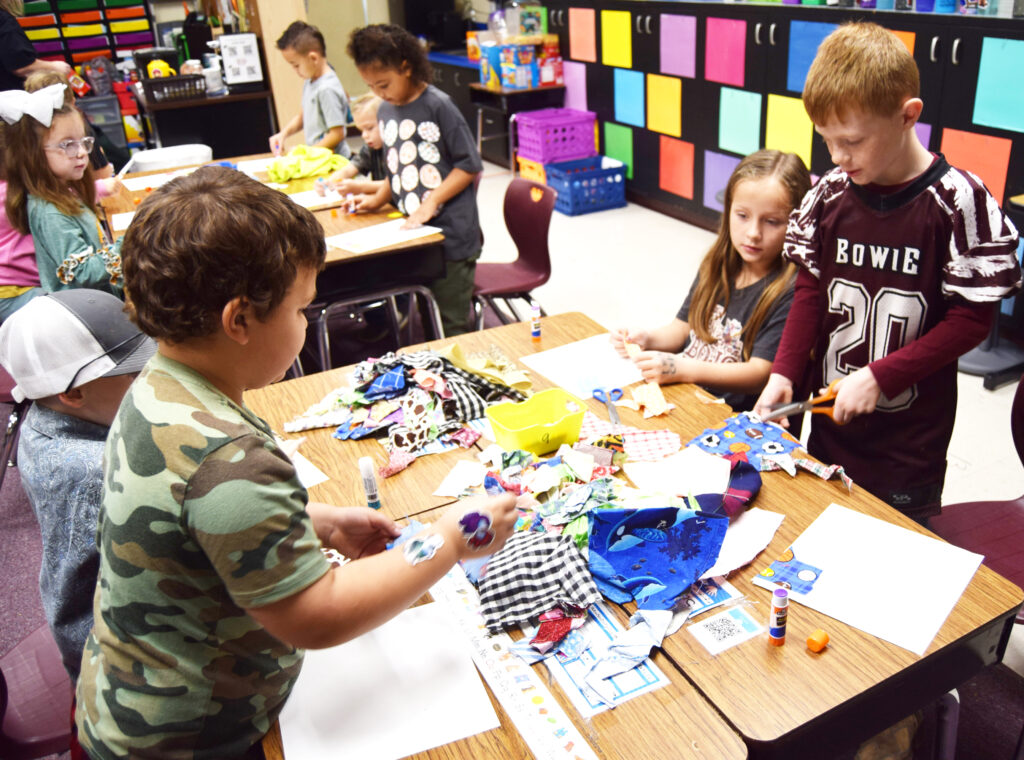 These children used material and colored paper to make their version of a quilt. (Photos by Barbara Green0
STEAM Night a super hit with families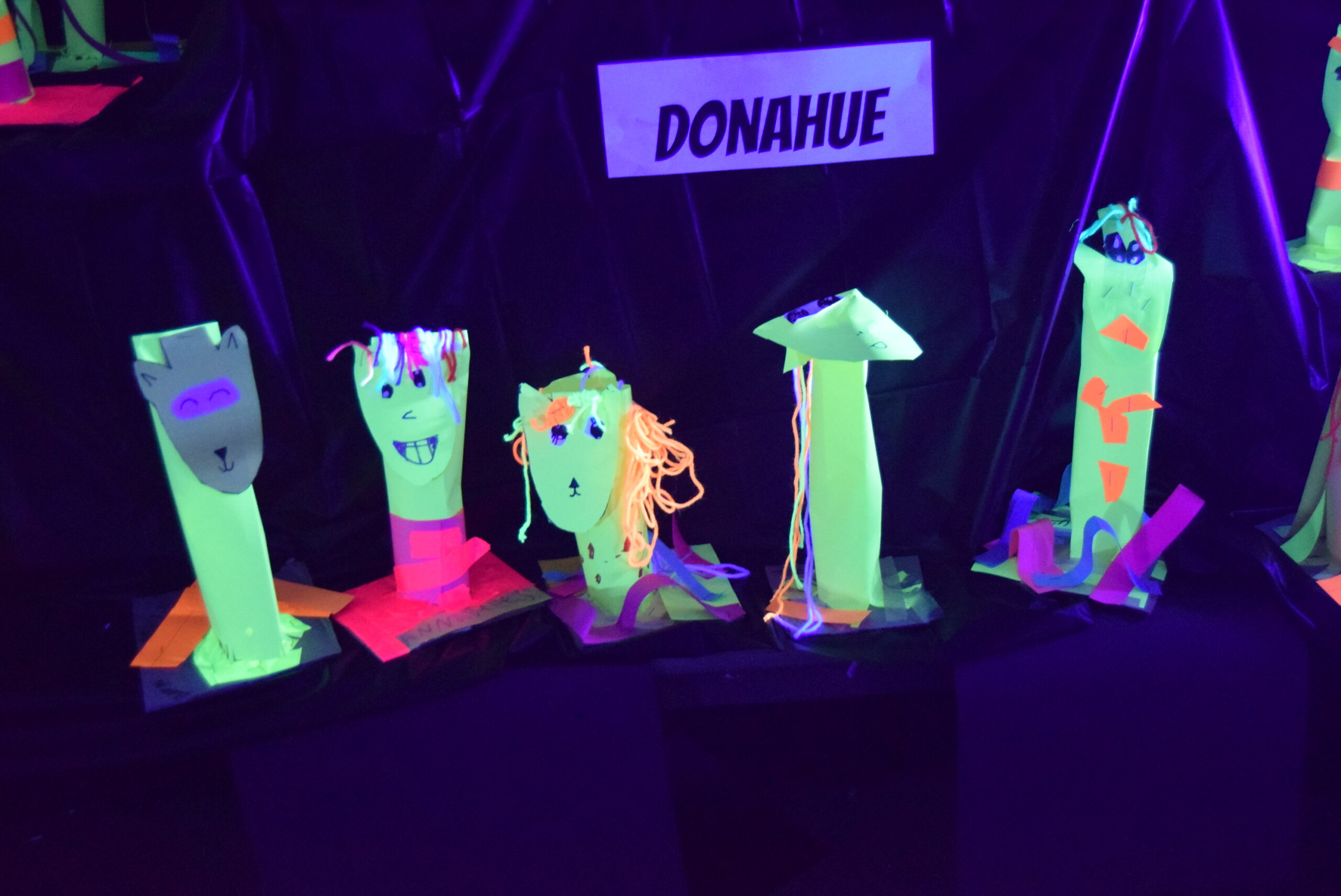 There was a full house for Tuesday night's STEAM Night at Bowie Intermediate School. STEAM stands for science, technology, engineering, arts and mathematics. Along with color art exhibits there were interactive experiments that explored all sorts of science concepts such as velocity with a sledge hammer and the impact of alcohol on a person if they wear the beer goggles. Below are some of the images from STEAM Night. (photos by Barbara Green)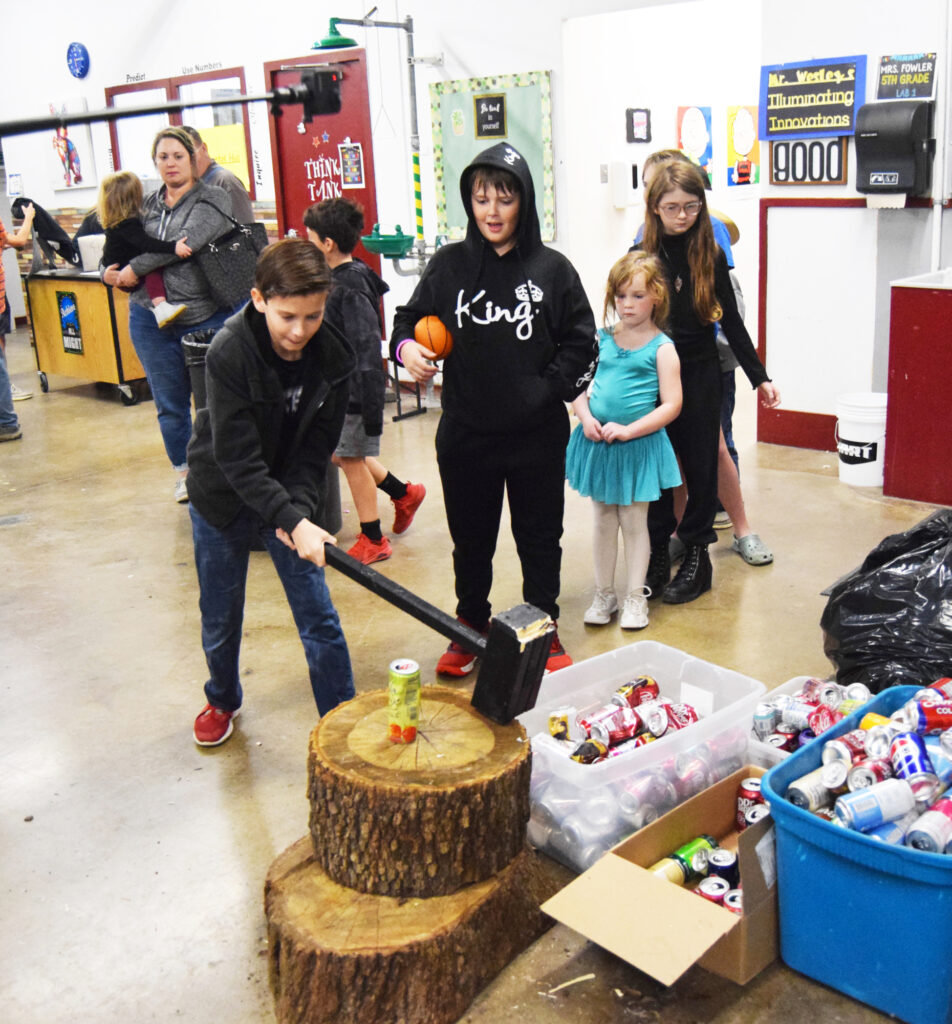 Excitement building for Macy's Thanksgiving parade for NHS cheerleaders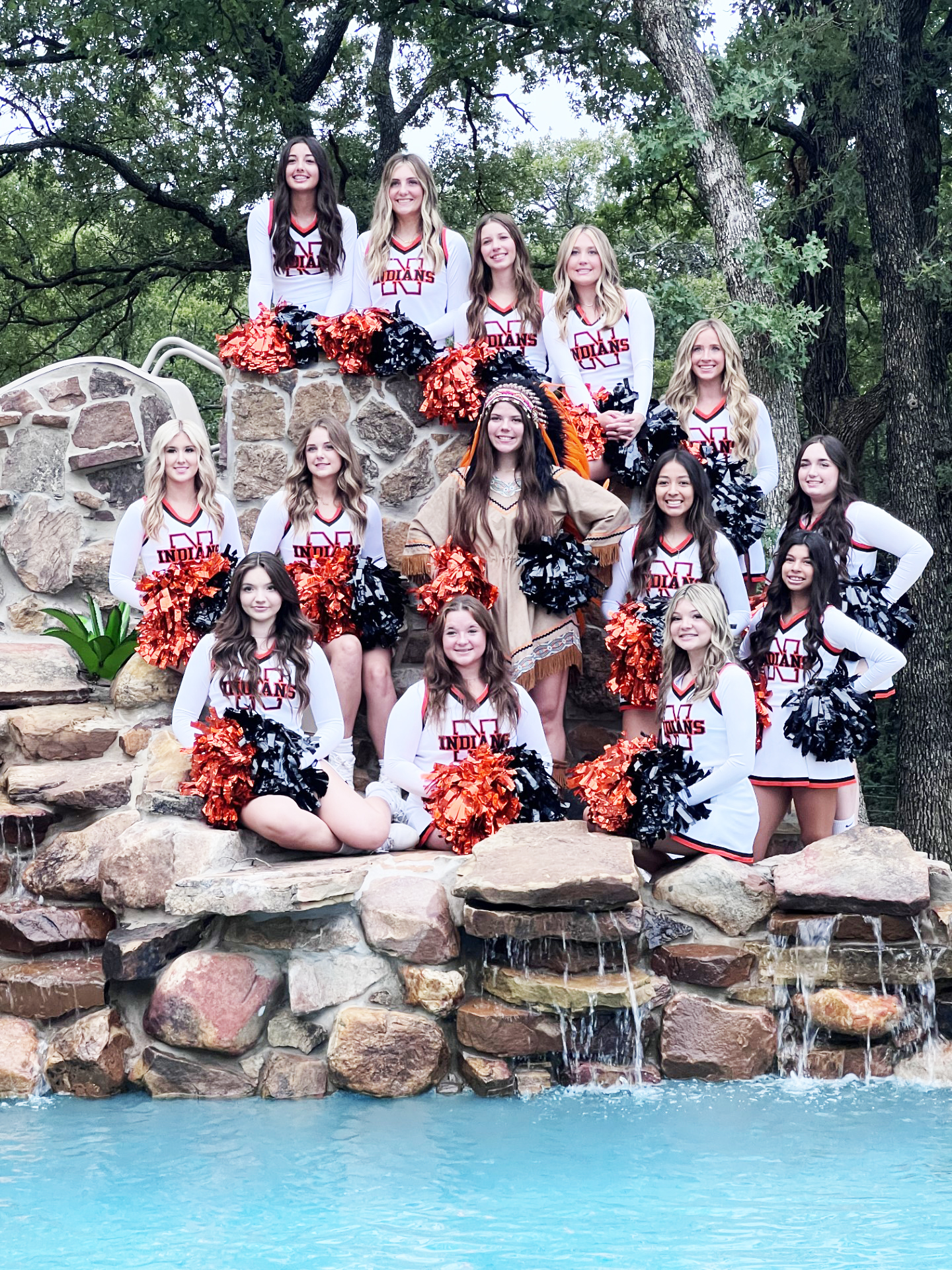 By BARBARA GREEN
[email protected]
The cheerleading squad of Nocona High School will leave Nov. 18 to take part in the Macy's Thanksgiving Day Parade on Nov. 23.
The squad was invited back in early April after a parade scout saw some videos of the girls at games and pep rallies. Sponsor Rebecca Wilson said she first thought it was a scam, but after finding out it was legitimate and a parent meeting it was confirmed they wanted to go.
The squad will perform in the parade with Spirit of America Cheer, a large group with members from all across the United States. The girls have to pay airfare and hotel, while Spirit Production pays for their costumes, gear needed for the parade and some meals. They will be in the city six days arriving on Nov. 18 and leaving the day after the parade.
Once the decision was made to attend, the girls launched into a massive fund raising campaign to pay their expenses. Thanks to the support of family, friends and the community they were able to meet the goal that will send 11 girls to the parade. Three of the girls from the 14-member squad will not be attending. There also are parents going along as chaperones.
Wilson said they fly to New York on Nov. 18 and there will be rehearsals every day, mornings and evenings. The girls have already received their costumes and gear, and all provided by the company. They also have received the choreography and have begun learning the routine.
Read the full story in the weekend Bowie News.