BISD considers 3rd grade move; may hire new football coach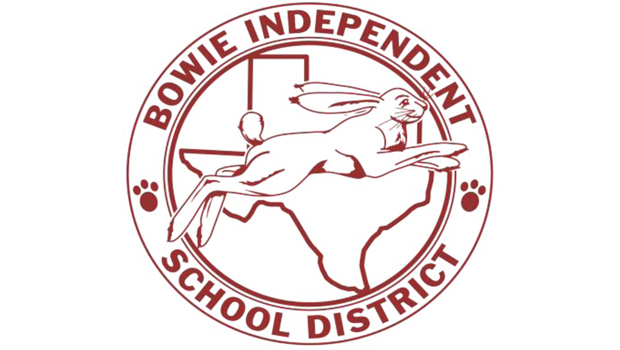 Bowie School Board Trustees will meet at 5:30 p.m. on March 24 to discuss plans on relocating the third grade and adding three instructional positions at the elementary and intermediate.
The board began discussing adding staff and moving third graders at last month's meeting, and the staff was expected to offer a plan for consideration possibly moving the grade back to the intermediate campus.
An executive session is scheduled to discuss an athletic director/head football coach. Last month Cory Mandrell resigned effective at the end of the year. Any action would be taken back in open session.
Superintendent Blake Enlow said there were more than 60 applicants providing a deep pool of professionals to consider.
The list was narrowed down and interviews have been conducted. Enlow hopes to make a recommendation Thursday.
In the superintendent's report, Blake Enlow will give an administration building update and ask the board to set a meeting date to review construction manager at-risk proposals for that project.
TEA delays A-F accountability ratings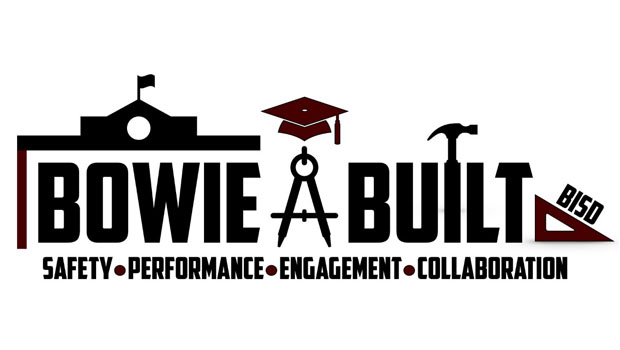 The staff at the Texas Education Agency this past week announced a temporary delay in the release of 2023 A-F accountability ratings for districts and campuses, originally scheduled for Sept. 28.
The A-F system is a tool that evaluates how well districts and campuses help students reach certain learning goals. As prescribed by statute, A-F ratings must balance multiple objectives to ensure a rigorous, transparent, and fair system, and are based on:
A. Achievement – how well all students have learned certain academic content – and
B. Progress – how much all students have gained academically over the course of the year
C. Closing the Gaps – how well schools raise academic performance among certain groups of students.
Lee Ann Farris, assistant superintendent, told the Bowie School Trustees Monday night, the state used 2018-2019 , plus 2020-21 data which was impacted significantly by COVID. Those comparisons were not really "apples to apples," and a lot of schools went down in the ratings.
Read the full story in the mid-week Bowie News.
Nocona Indians celebrate homecoming
Bowie High homecoming moves inside, lightning cancels game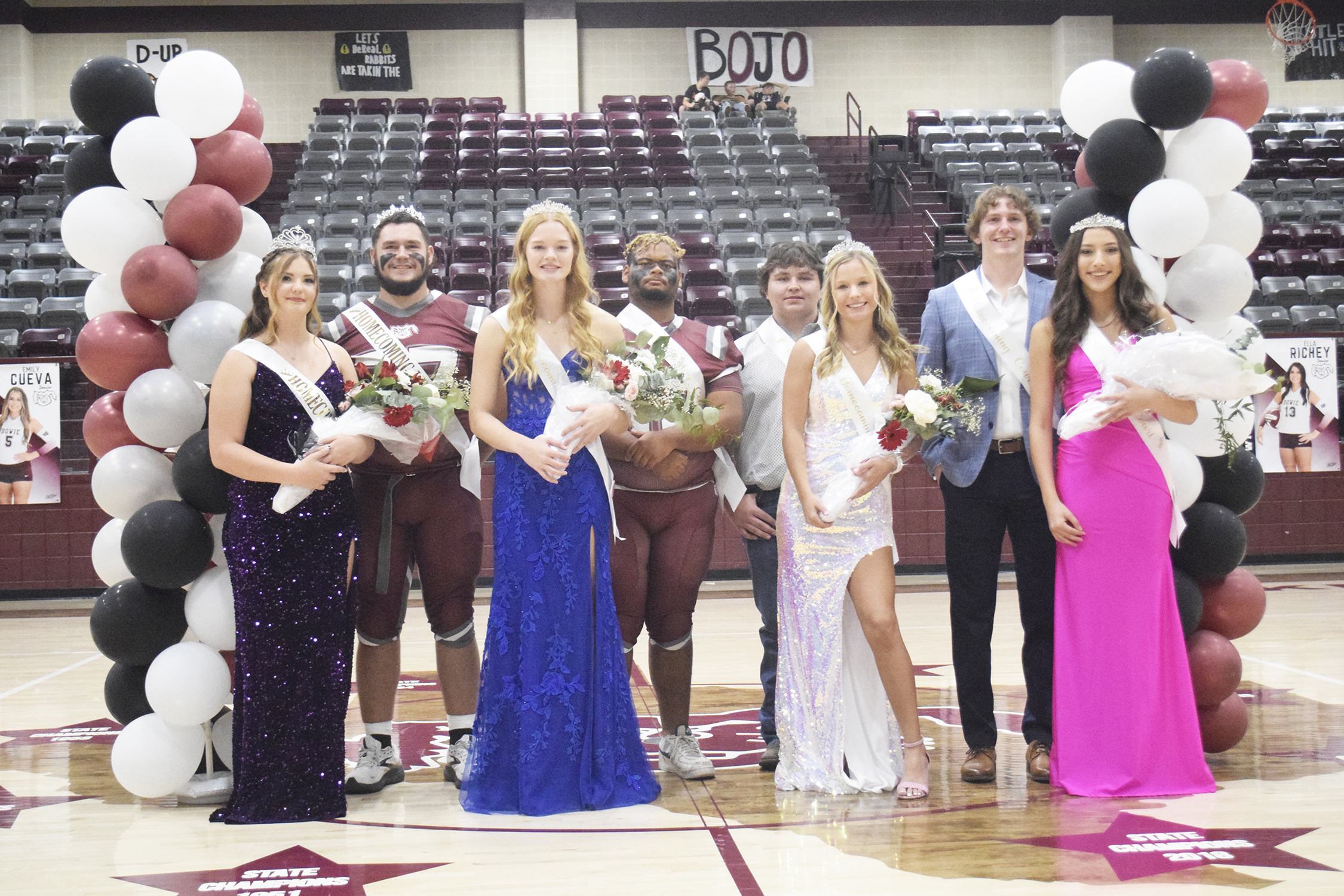 Sterling Harrington and Kaitlyn Fitzgerald were crowned 2023 Bowie High School Homecoming royalty during impromptu ceremonies in the gym. Lightning delayed and eventually canceled the game, but ceremonies moved inside the school. All members of the homecoming court are shown with the royals.