BISD debates moving third grade back to intermediate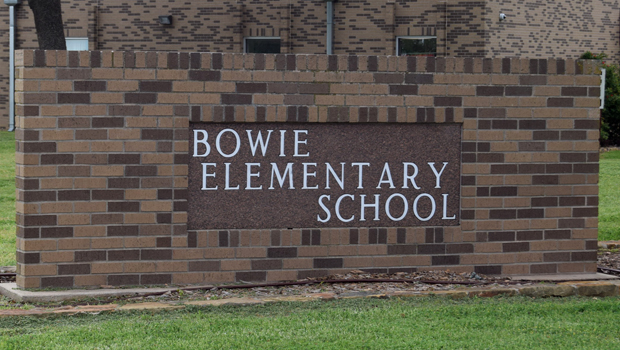 By BARBARA GREEN
[email protected]
A combination of space constraints and efforts to address accountability factors have led Bowie Independent School District Trustees to begin the debate of moving third grade back to the intermediate campus.
At last week's board meeting, Superintendent Blake Enlow said there have been lots of ideas passed around among the administrative team, and they need to get board feedback and discuss how to garner public input.
In 2017 the third grade moved back to the elementary from the intermediate. It was 2009 when the third grade went to the intermediate campus as it was established when the high school moved to its new building.
Elementary Principal Kathy Green and Intermediate Principal Sara Cravens were asked to report on potential changes and how they could be incorporated into their campuses.
The third grade has 125 students at this time. The grade has grown some from 2017 when the population ranged from 120 to 140 students.
Green said the campus improvement committee discussed what would be best for the students.
"What it boils down to is not space, but the biggest concern is getting those classroom ratios down from 22 in every class to 18 or 19. That level gets the most from the time and allows for individual attention some kids may need. That is the priority for me," said Green.
She gave the board two maps of the present layout at the campus showing one with three new teachers and without third grade and one with three new teachers with third grade.
Green explained they already have some classes doubled up including three speech teachers in one room, two Response to Intervention teachers doubled up.
Read the full story in the mid-week Bowie News.
Area bands rehearse for Christmas concerts
Area school bands are busy rehearsing for their holiday concerts. They invite you to enjoy an evening of holiday tunes to celebrate the spirit of the season.
The Bowie Junior High band and choir concert will be 6 p.m. on Dec. 5 in the junior high auditorium. It will feature the sixth grade, white and maroon bands and the junior high choir.
The Nocona Independent School District band program will present its band concerts on Dec. 7 in the high school auditorium. The middle school band will play at 6 p.m. and the high school band at 7 p.m.
The Bowie High School bands and choir will celebrate the Christmas season at 7 p.m. on Dec. 12 in the high school gym. It will feature the jazz band, Mighty Marching Maroon and the choir. Come out and share the warm feeling of the holiday season.
All these programs have free admission.
Pioneer Day enjoyed by first graders
During Pioneer Day the first graders go from room to room to take part in different crafts, story times and other interesting activities that have a historical bent.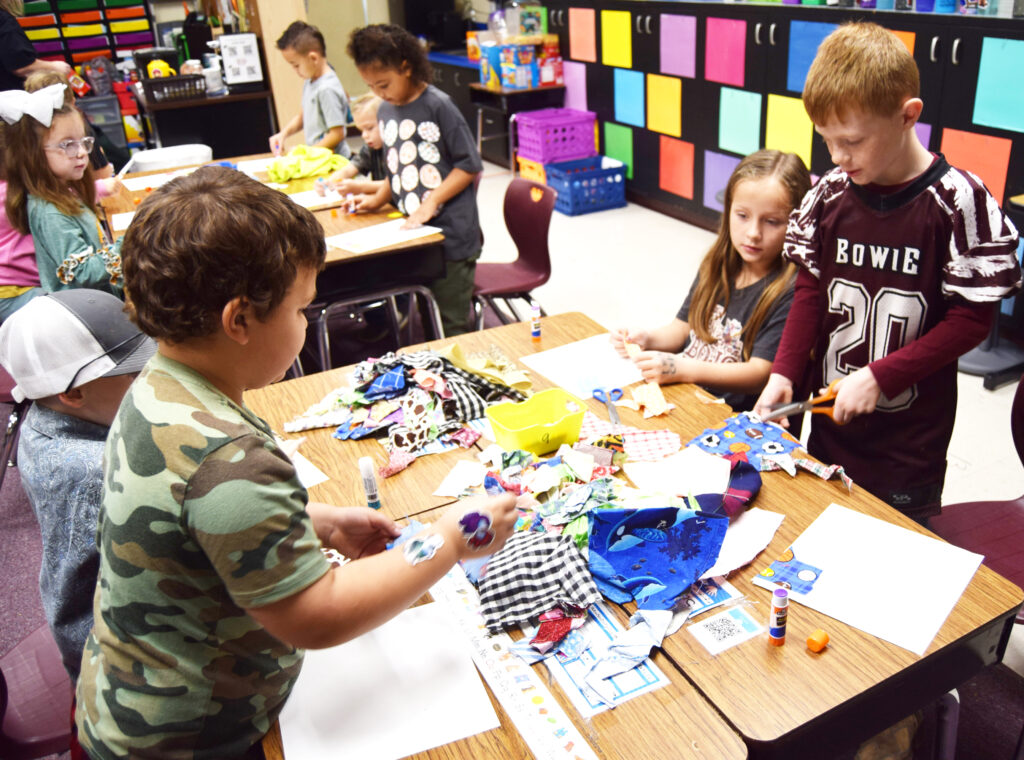 These children used material and colored paper to make their version of a quilt. (Photos by Barbara Green0
STEAM Night a super hit with families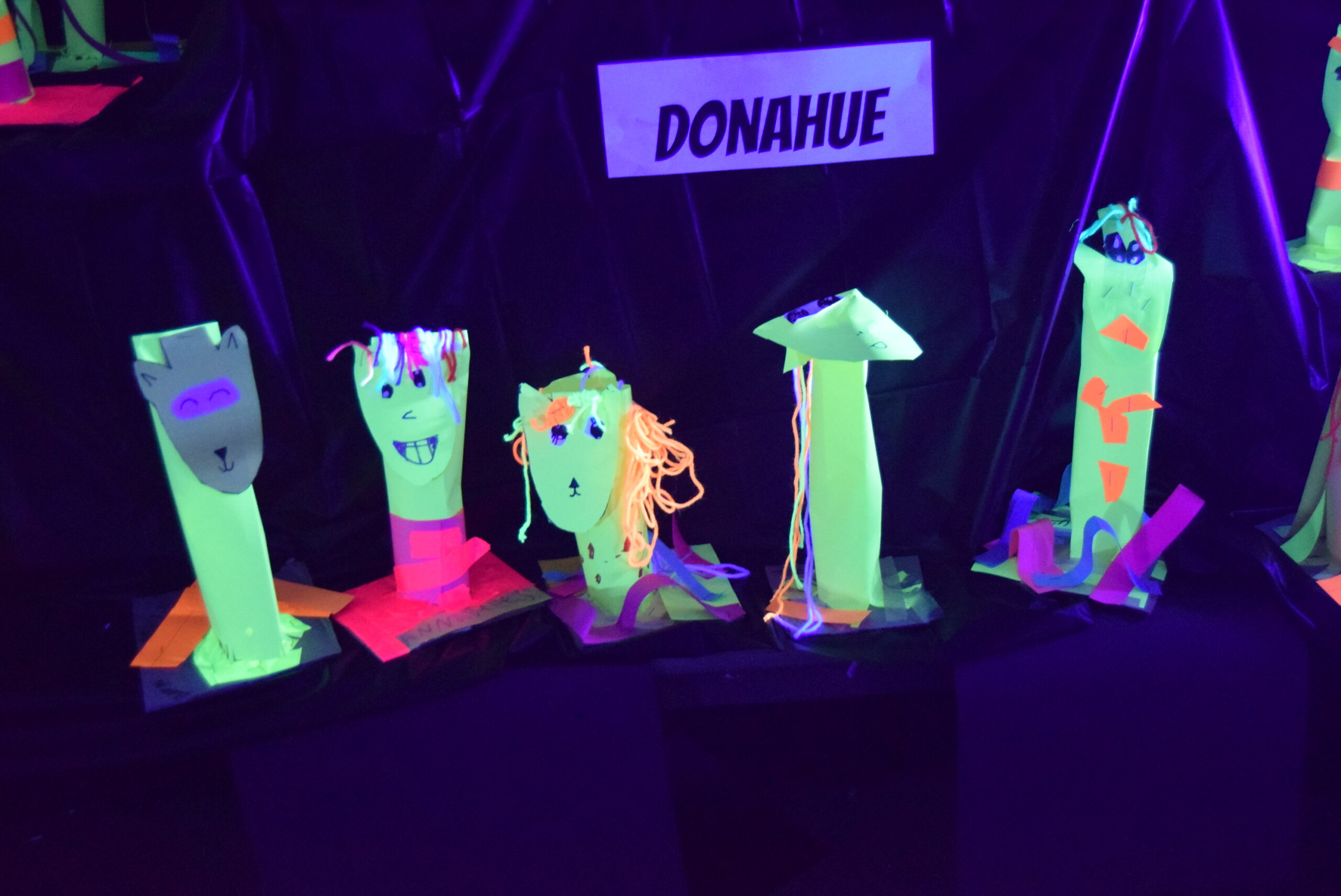 There was a full house for Tuesday night's STEAM Night at Bowie Intermediate School. STEAM stands for science, technology, engineering, arts and mathematics. Along with color art exhibits there were interactive experiments that explored all sorts of science concepts such as velocity with a sledge hammer and the impact of alcohol on a person if they wear the beer goggles. Below are some of the images from STEAM Night. (photos by Barbara Green)