Health care prices vary widely across Texas – new website shows how much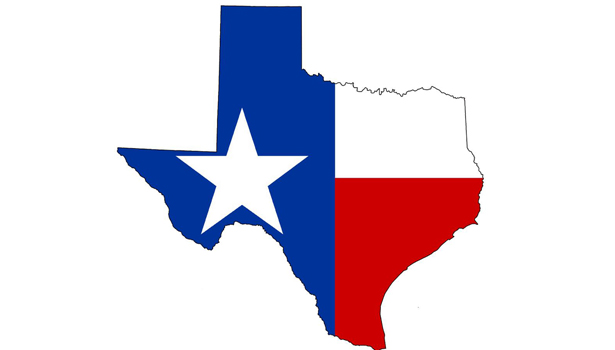 Texas 2036's new online tool examines the differences in prices for the same health care services, the implications for patients and taxpayers, and significant information gaps
AUSTIN, TX – Texas 2036's new online dashboard — which shows health care pricing data in an easy-to-visualize format — vividly demonstrates price discrepancies that help drive higher and higher government spending, insurance costs, out-of-pocket spending, and health-related inflation – but also how few hospitals are providing pricing data in compliance with transparency laws.

Texas 2036 began researching this data as part of an effort to evaluate the true prices of various health care services around the state. However, inconsistent compliance with state and federal hospital price transparency laws limited what pricing data was available. So, as a first step, the organization focused on data provided by hospitals and their compliance with these laws.

"The data available as of this spring suggests that only about 31 percent of Texas hospitals are mostly compliant with state and federal law," says Charles Miller, senior policy advisor for health care at Texas 2036. "But even when data might be available, a lack of standards makes it really difficult to utilize. There's a lot of room for improvement."

To help facilitate those improvements, Texas 2036 is offering recommendations to make the data more accessible, including the adoption of a clear data standard that could encourage and improve reporting and provide researchers with better data for analysis.

These data files offer the potential for a unique and vital reference point for Texas legislators and leaders as they consider options for reducing health care spending while maintaining high levels of care and access in every part of Texas, said Texas 2036 Vice President of Data and Analytics Dr. Holly Heard.

"By spotlighting and addressing market inefficiencies, we hope to help lawmakers and all Texans get better care at a better price – especially those communities disproportionately affected by high health care prices," Heard said. "The disclosure of health care pricing data has the potential to significantly improve our understanding of health care markets."

The new public dashboard, which can be found at pricetransparency.Texas2036.org, represents the most comprehensive, publicly available Texas health care pricing transparency tool to date. It analyzes pricing data for a range of health procedures and services, both statewide and within 11 Public Health Regions — providing Texans a snapshot of how prices for the same health care services vary among different hospitals, payers, and geographic regions.

As part of an ongoing effort by federal agencies to empower employers and consumers to make more informed decisions about their health care spending, federal law required hospitals operating in the United States to provide clear, accessible pricing information about their services beginning January 1, 2021. Texas passed a similar law that went into effect in September of that year.

Working with data science firm January Advisors, Texas 2036 attempted to locate and download data for 644 hospitals in Texas. Analysts then reviewed and classified each of the data files. As of April 2022, key findings include:
Only 65% of hospitals had made pricing data available in a way that researchers were able to access it.
31% of hospitals were mostly compliant with the law, meaning that they listed standard charges, cash prices, minimum and maximum negotiated rates, and insurer-specific rates in their data. It is unclear whether the lists include all services offered at each hospital.
Most large hospital systems in Texas are missing key pieces of data, such as insurer-specific rates.
Comparisons between hospitals are often difficult or impossible due to issues with the availability and formatting of hospital codes and insurer-specific information.
Most insurers and employers were required to disclose their own transparency files as of July 1, 2022, and beginning in 2024 will be required to provide their enrollees with consumer-friendly comparison shopping tools that show consumers their out-of-pocket costs for specific providers.

To learn more about health care pricing transparency in Texas and access the data, visit: https://texas2036.org/health-care-price-transparency
###
About Texas 2036
Texas 2036 is a nonprofit organization building long-term, data-driven strategies to secure Texas' prosperity through our state's bicentennial and beyond. We offer non-partisan ideas and modern solutions that are grounded in research and data on issues that matter most to all Texans. For more information, visit www.texas2036.org.
Hotel/motel tax report questioned, tabled
Members of the Bowie City Council had a final vote on the 2023 tax rate Monday night, along with approving the final 2022-23 budget amendment and the year-end hotel/motel tax.
While the agenda was filled with primarily routine items, there was some tense questioning throughout the brief 26-minute meeting.
The hotel/motel tax year-end report was offered Mayor Gaylynn Burris, council representative on the board. The beginning balance for 2022-23 was $206,566.67 with receipts of $114,439 year-to-date. The year's expenses were $87,374.75. The year-end balance is $233,631.45.
Burris, who also serves on the hotel/motel committee said purchases this year included a new lighted billboard at the community center to promote its events. There were five billboards, advertising, maps, rack cards, city promotions and community center projects.
The mayor noted that two years ago they were having issues with businesses paying in a timely fashion, however, Finance Director Pamela Woods has since conducted audits of the participants and payments are back on schedule.
Read the full story in the mid-week Bowie News.
Property Fraud Alert program coming to county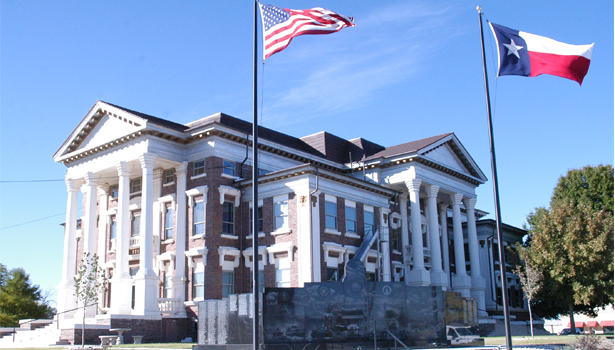 By BARBARA GREEN
[email protected]
Montague County residents will soon be able to take advantage of a property fraud alert system to help battle what the FBI calls the "fastest-growing white-collar crime" in the nation.
During Monday's commissioner's court meeting, members approved a request from County Clerk Kim Jones to obtain the service of Property Fraud Alert Service from Fidlar Technologies. Mark Hutton of Fidlar made the presentation.
Based in Ohio, the company expanded to Texas two years ago with 36 partners participating the program to protect land and vital records. Jones said this has become an issue where people may have their property title usurped by someone and sold out from under them without their knowledge. After doing about six months of research she found this program and would like to obtain it for county property owners. The company has seen 180,000 new subscribers in 2022.
Read the full story in the mid-week Bowie news.
Nocona ISD plans bond public forums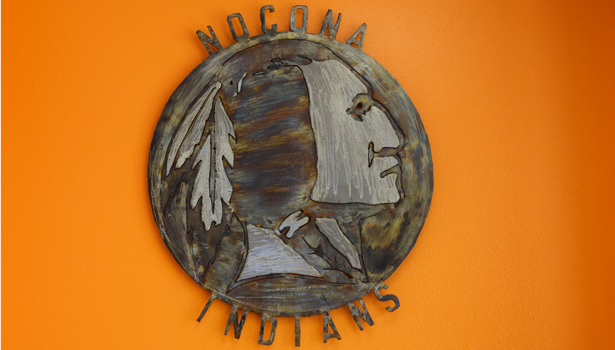 There will be a school bond informational meeting for Nocona Independent School District residents at 5:30 p.m. on Sept. 25 in the high school auditorium.
Superintendent Dr. David Waters said everyone is invited to attend and receive details of the $19 million bond proposal that will go to voters on Nov. 7.
This plan was developed by a facilities committee in conjunction with the board of trustees and includes four projects:
Adding eight classrooms and a storm shelter to the elementary large enough for everyone on campus. Projected cost $3,315,000.
Adding eight classrooms and a storm shelter to the current middle school also large enough for all on that campus. Projected cost $3,298,750.
Remove the 35-year-old portable buildings at NHS and build a new career and technology education and vocational agriculture center with a storm shelter. Projected cost $4,200,000.
Build a stand-alone 1,200-seat competition gym facing the Cottonwood/Grayson intersection. Projected cost $5.7 million.
There have been extensive last-minute discussions on the building locations going back and forth between connecting them with existing buildings or not; however, it was decided to place the buildings on the east side of the 71-year-old high school on what the board called "up on the hill" facing Grayson Street. The architect emphasized that site would handle drainage more effectively and would be less expensive than connecting them.
After these most recent discussions and board input the final drawings will be prepared.
The schedule of public meetings will be as follows:Sept. 23, 10 a.m., Nocona Hills Church Youth Center, Nocona Hills Homeowners Assn.Sept. 25, 5:30 p.m., NHS Auditorium, public.Oct. 2 , 5:30 p.m., Nocona Elementary cafeteria, public.Oct. 2, 6:30 p.m., NES cafeteria, Spanish.Oct. 20, 7 p.m., Nocona Middle School cafeteria, public.