December 26, 1944 – September 2, 2022
NOCONA – Mary Louise Buck Adams, 77, died on Sept. 2, 2022.
Visitation was from 6 – 7 p.m. on Sept. 5, at Jerry Woods Funeral Home Chapel in Nocona. A funeral service was at 10 a.m. on Sept. 6, at First United Methodist Church in Nocona officiated by ministers Dave Woodbury and Austin Wright. Interment followed at 1 p.m. at Bomar Point Cemetery in Wilson, OK.
Adams was born on Dec. 26, 1944, in Wilson, OK to Raymond and Winnie Combs Buck. She attended college at Southeastern Oklahoma State University and the Oklahoma College of Liberal Arts where she received her bachelor degree. After graduation she left the United States and married Lynn V. Adams on Aug. 19, 1967 in Aschaffenburg, Germany where he was stationed in the Army.
When they returned to the U.S. in 1968, she taught home economics for six years in different locations across Oklahoma. She then went back to school at Oklahoma Baptist University for her hospital administration license. She was in the health care business for eight years while investing in oil production. They built Uncle Lynn's Catfish restaurant in Wichita Falls in 1987 and sold it in 1996. In 2000, they built and opened Cherry Street Village Assisted Living in Nocona.
She is survived by her husband of 55 years, Lynn V. Adams, Nocona; brothers, Glen Buck and Don Buck, Wilson; sisters, Bettie Brinkerhoff, Roanoke and Anna Hickman, Nocona; one sister-in-law; 27 nieces and nephews; and many great and great-great nieces and nephews.
Adams is preceded in death by her parents; brothers, Harold Buck and Dale Buck; sisters, Verna O'Neal, Billie Ray Buck, Linda Williams and J.L. Williams; five brothers-in-law and five sisters-in-law; four nephews and one niece.
Memorial donations may be made to St. Jude's Children's Hospital at stjude.org/donate.
Arrangements entrusted to Jerry Woods Funeral Home in Nocona.
Wanda Rae (Scarber) Davis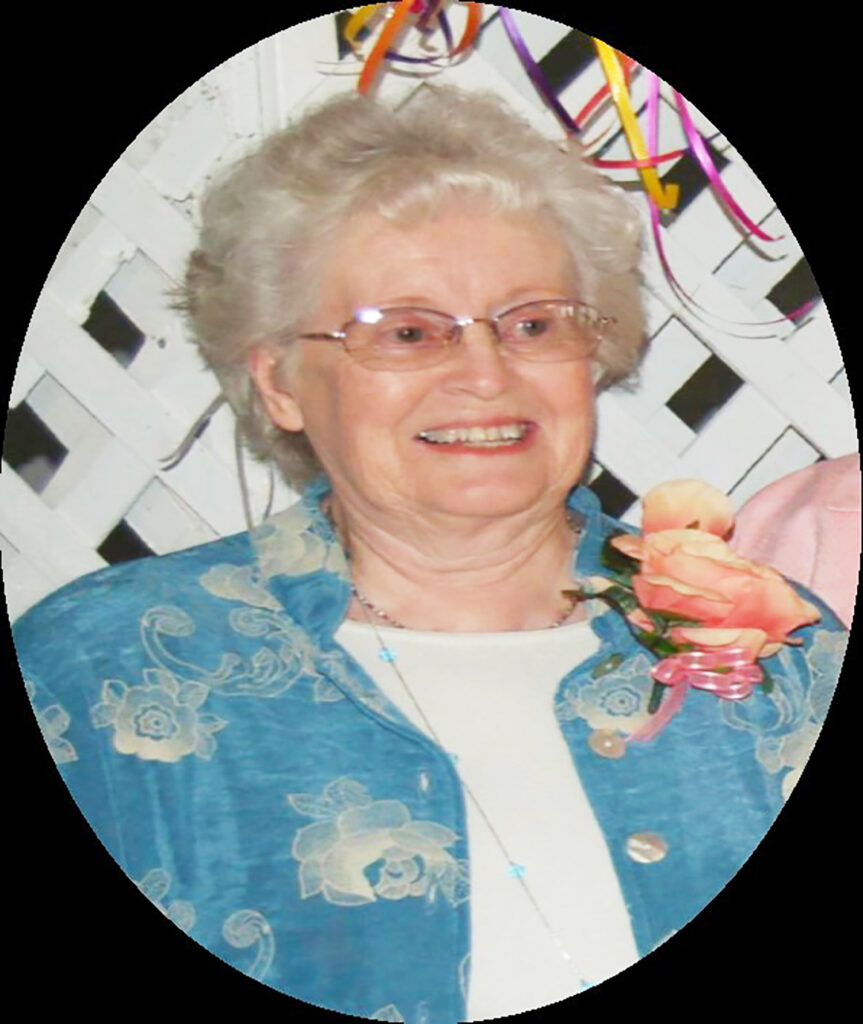 May 24, 1929 – September 22, 2023
BOWIE – Wanda Rae (Scarber) Davis, passed away Sept. 22 in Bowie at the age of 94 years old.
She was born on May 24, 1929 in Post Oak to Riley and Edna (Coker) Scarber.
Funeral service was at 11 a.m. on Sept. 25, at Coker Funeral Home in Jacksboro. Burial followed at Post Oak Cemetery.
Wanda married Oscar Davis on July 2, 1950, in Bowie. Together they made their home in Post Oak, where they raised their family. Wanda was one of the original organizers of the Post Oak Busy Bees Quilting Club, where she made many beautiful quilts and friends.
She also was an active member of the Post Oak Community Center and the Post Oak Cemetery Association. Wanda was also well known for her weekly articles in the Jacksboro Herald-Gazette, The Bowie News, and the Clay County Leader. Wanda will be truly missed by those who loved and knew her.
Wanda is preceded in death by her husband and parents.
Those left behind to cherish her memory include her children; Sheila Schindler and Mitchel Davis and wife Brandin; grandchildren, Parker Davis and wife Cynthia, Carter Davis and wife Sydney, Taylor Sorensen, Caden Eary, and Ryan Eary; four great-grandchildren; and brother Nathan Scarber.
In lieu of flowers, donations can be made to Post Oak Cemetery Association 22629 FM 2127, Bowie, TX 7623 or Jack County Rural Fire Department P.O. Box 150, Jacksboro, TX 76458.
                                                        Paid Publication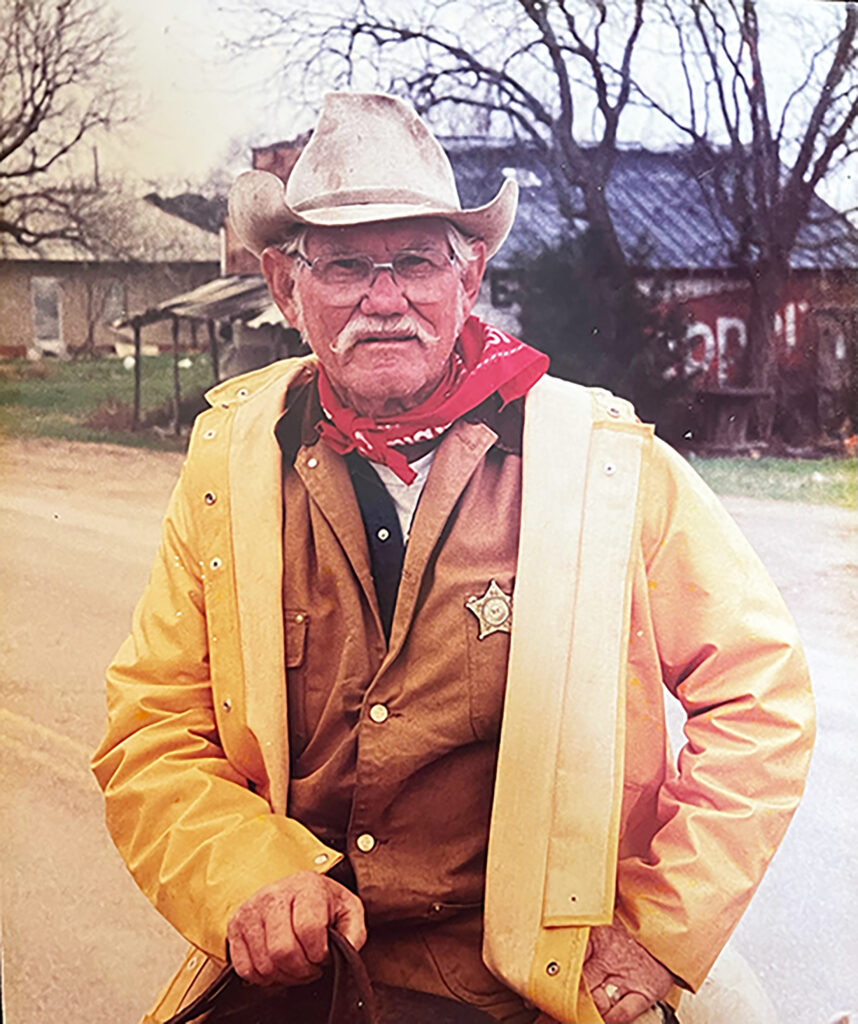 November 19, 1927 – September 18, 2023
Jacksboro – Roy Arnold Gifford, 95, passed away peacefully at his home on Sept. 18, 2023.
A visitation was from 6 – 7 p.m. on Sept. 22, 2023, at Coker Funeral Home in Jacksboro. Funeral services will be at 2 p.m. on Sept. 23, 2023, at Bible Baptist Church in Jacksboro. Burial will follow at Newport Cemetery.
Roy was born on Nov. 19, 1927, in Fort Worth, to Roy Emmit Gifford and Della Marie (Votaw) Gifford.
Roy married Mary Virginia Grammer on May 1, 1948, at his parent's home in Fort Worth. Together they raised six children. He was a telephone repairman for Southwestern Bell Telephone Company for many years and a member of Newport Baptist Church. Roy was also a very active member of the Bluegrove Masonic Lodge #965, recently being awarded with his 60-year service pin. Roy will be truly missed by his family, friends, and those who knew him.
He is preceded in death by his wife, Mary Gifford; son, Roy Wayne Gifford and parents.
Those left behind to cherish his memory are his children, Virginia Glover, Bowie, Ronny Gifford and wife CJ, Bowie, Danny Gifford, Bowie, Mary Jane Massie and husband Gary, Bowie, Marla Gifford, Bowie, and Larry (Pete) Gifford and wife Laura, Alvord; 13 grandchildren, 36 great-grandchildren, and 10 great-great-grandchildren.

Paid Publication
152 TX-148 Jacksboro, Texas 76458
940-567-3778
www.cokerfuneralhome.com
December 23, 1933- September 13, 2023
NOCONA – Don Fenner, 89, died on Sept. 13, 2023 in Nocona.
A family visitation was from 6-7 p.m., Sept. 18 at Jerry Woods Funeral Home in Nocona. A celebration of life was at 2 p.m Sept. 19 at Bethel Baptist Church, Nocona, officiated by Jonathan Brown.
Interment followed at Nocona Cemetery. Pallbearers were Robin Walker, Cecil Sparks, David Woolery, Dana Woolery, Ken Koontz, Clint Snow, Jerry Dan Davis, and Donnie Davis. Honorary Pallbearers are Dax Stilwell, Jameson and River Fenner, Tommy Walker, Heath Walker, Kolby Walker, Andre' Walker, Tyler Price, RJ Walker, Collin Fergason, Liam and Leroy Walker.
He was born on Dec. 23, 1933 in Iowa Park to Jesse Leonard "Jack" Fenner and Louisa Ellen "Louell" Smith Fenner. He was a 1952 graduate of Nocona High School where he played football. He played basketball, baseball, ran track, and participated in FFA. After graduation, he continued playing sports for many years while participating in the Montague County Men's Inter-Mural Volleyball League, Bowling leagues, and was even a Golden Gloves boxer in 1961. He served as a volunteer fireman, a youth league umpire, and coached for the Golden Gloves Boxing organization. He was a charter member of Jean's Men's Bible Class in Nocona.
In 1961, He married Virginia Mae Rich Fenner at his parent's home in Nocona. Together they shared a blended family of four children. After getting married, they first lived in Bridgeport and eventually settled in Nocona.
He worked on a work-over unit servicing oil wells. Then, he held various jobs for multiple oil companies and later ran his own work-over rig. Around 1971, he began pumping at the North Field in Spanish Fort. He pumped for multiple companies and independent well owners until his retirement in 2018 at age 85.
He is preceded in death by his parents, Jack and Louell Fenner; sisters, Noma Martin, Bennie Dennis, and Lavene Taylor; brothers, Leonard Doyle and Walter "Lee" Fenner; sons, Leslie Wade Walker and Ricky Alan Walker; one grandson and two great-grandsons.
He is survived by his wife, Virginia Fenner; daughter, Debra "LeAnne" Owen; son, Farrell Fenner and 11 grandchildren; 14 great-grandchildren and four great-great grandbabies.
In lieu of flowers can be made to Lucky Paws Animal Shelter 653 Airport Rd. Nocona, TX 76255, or to Bethel Baptist Church 310 Seventh St., Nocona, TX 76255 or a charity of your choice.