Science, engineering fair seeking judges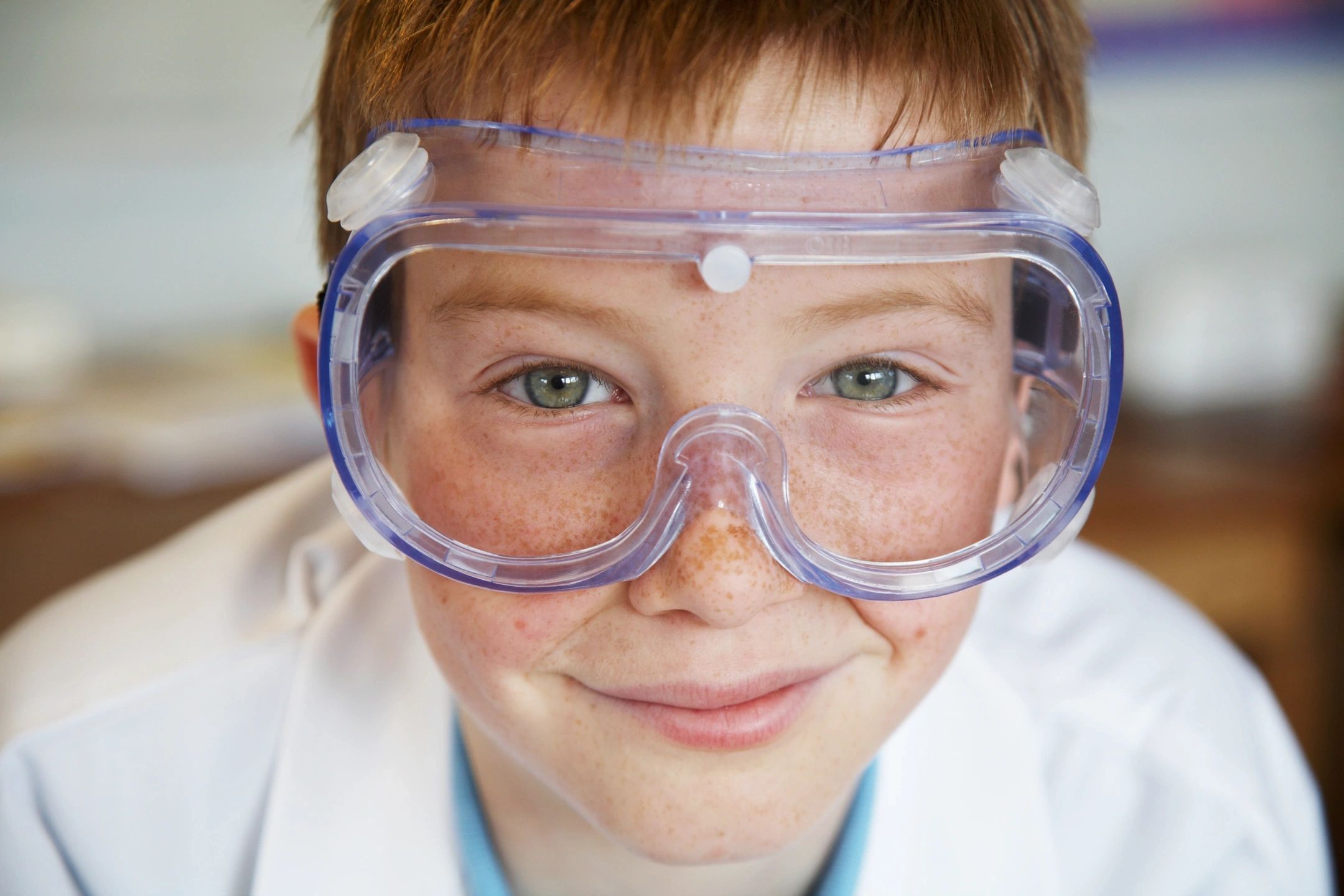 On Jan. 17 Bowie Junior High School presents its Science and Engineering Fair at the junior high cafeteria.
Teacher Rachel Wesley said there will be about 50 students participating in the fair and they are in need of judges. The judging will be from 4-5:15 p.m. on Jan. 17.
"If you are local to Bowie and work in a science or engineering field, we would love to have you come judge our projects," said Wesley.
Each student will have a display of their project and the judge will have four minutes to interview each student about their project. Students will be split into three categories, so each judge will interview about 15 students.
The fair itself will be open for public viewing from 5:30 to 6 p.m. on Jan. 17. Those who may want to participate as a judge can contact Wesley at the junior high or on Facebook under Mrs. Wesley's Wonderful World of Math.
Christie Walker retirement party Dec. 13
Christie Walker will be honored with a retirement celebration from 4-5 p.m. on Dec. 13 in the Bowie High School library.
Walker, who recently stepped down as assistant superintendent and moved into handling grant programs, has spent 28 years in education as a teacher and administrator. She came to BISD in July 2014 as curriculum director and her duties expanded into grants. She was named assistant superintendent in May 2018 and was interim superintendent prior to the selection of Blake Enlow as superintendent.
Walker was instrumental in juggling and documenting all the bells and whistles required to utilize the extensive COVID federal and state funding the district received in recent years putting the money where it will be most effective for the long-term.
Area bands rehearse for Christmas concerts
Area school bands are busy rehearsing for their holiday concerts. They invite you to enjoy an evening of holiday tunes to celebrate the spirit of the season.
The Bowie Junior High band and choir concert will be 6 p.m. on Dec. 5 in the junior high auditorium. It will feature the sixth grade, white and maroon bands and the junior high choir.
The Nocona Independent School District band program will present its band concerts on Dec. 7 in the high school auditorium. The middle school band will play at 6 p.m. and the high school band at 7 p.m.
The Bowie High School bands and choir will celebrate the Christmas season at 7 p.m. on Dec. 12 in the high school gym. It will feature the jazz band, Mighty Marching Maroon and the choir. Come out and share the warm feeling of the holiday season.
All these programs have free admission.
Pioneer Day enjoyed by first graders
During Pioneer Day the first graders go from room to room to take part in different crafts, story times and other interesting activities that have a historical bent.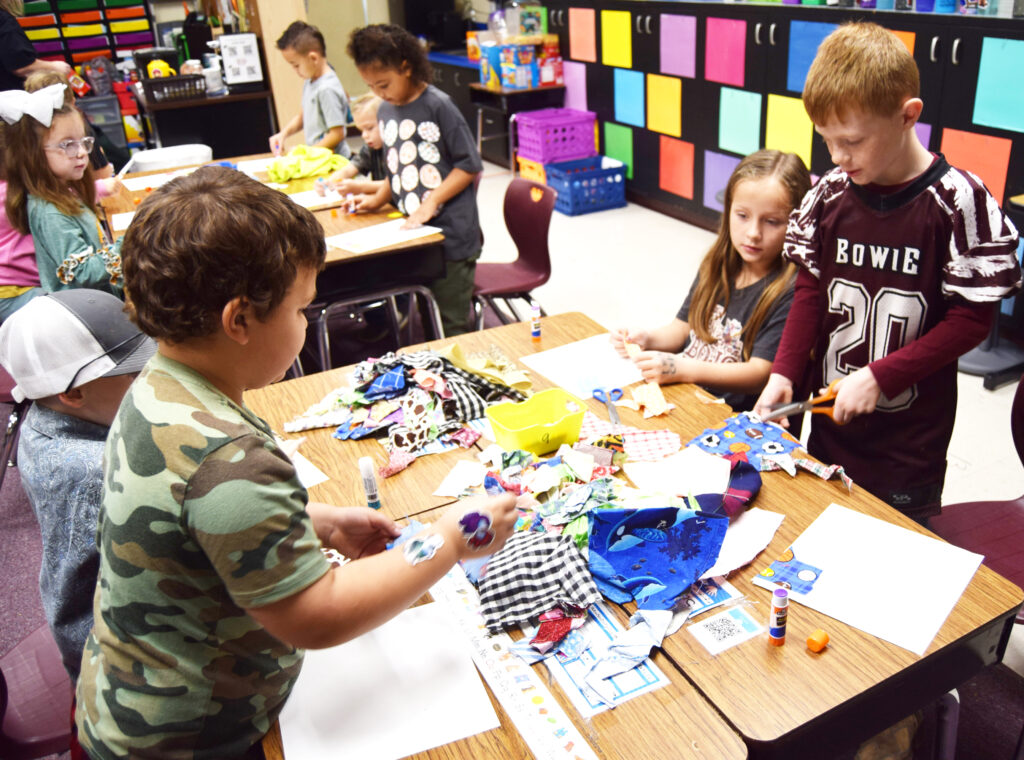 These children used material and colored paper to make their version of a quilt. (Photos by Barbara Green0