Bowie band students compete in solo, ensemble; 29 advancing to state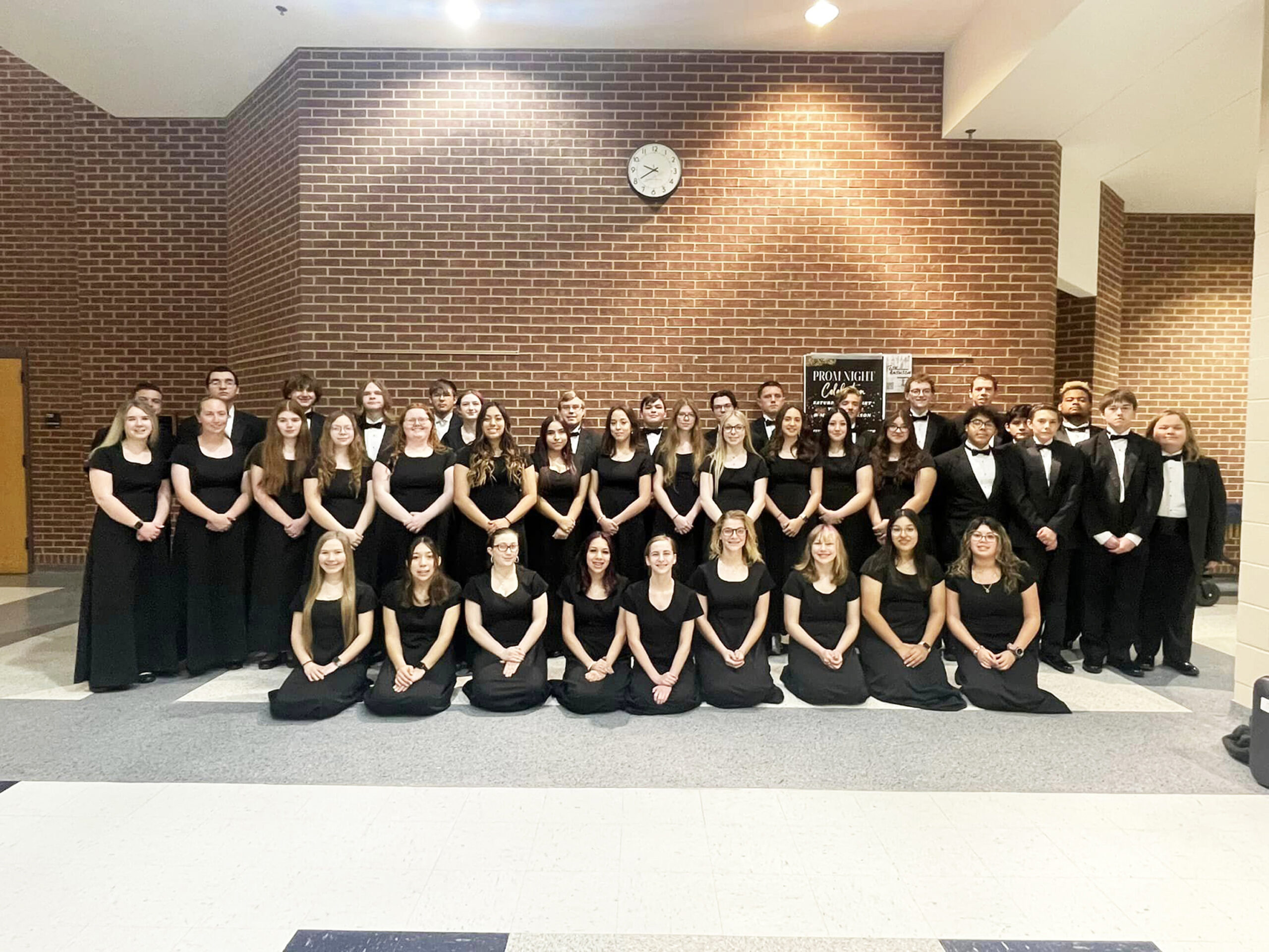 It was a very busy weekend for the Bowie High School Band as they competed in solo and ensemble contests and the drumline took part in its first indoor competition.
Director German Torres said they took 42 students to Sanger on Saturday with 29 advancing to the state solo and ensemble contest in May.
"So many more students earned a division one on the solos as well; to say we are proud would be an understatement. Awesome job to these young ladies and gentlemen," said the director.
The following students are state-bound after receiving a division one: Raquel Cole, Michelle Gonzalez, Vander Malone, Traycee Stewart, Tyler Malone, Austin Weber and Steven Esquivel.
Read the full story on all the students in your mid-week Bowie News.
Area bands rehearse for Christmas concerts
Area school bands are busy rehearsing for their holiday concerts. They invite you to enjoy an evening of holiday tunes to celebrate the spirit of the season.
The Bowie Junior High band and choir concert will be 6 p.m. on Dec. 5 in the junior high auditorium. It will feature the sixth grade, white and maroon bands and the junior high choir.
The Nocona Independent School District band program will present its band concerts on Dec. 7 in the high school auditorium. The middle school band will play at 6 p.m. and the high school band at 7 p.m.
The Bowie High School bands and choir will celebrate the Christmas season at 7 p.m. on Dec. 12 in the high school gym. It will feature the jazz band, Mighty Marching Maroon and the choir. Come out and share the warm feeling of the holiday season.
All these programs have free admission.
Pioneer Day enjoyed by first graders
During Pioneer Day the first graders go from room to room to take part in different crafts, story times and other interesting activities that have a historical bent.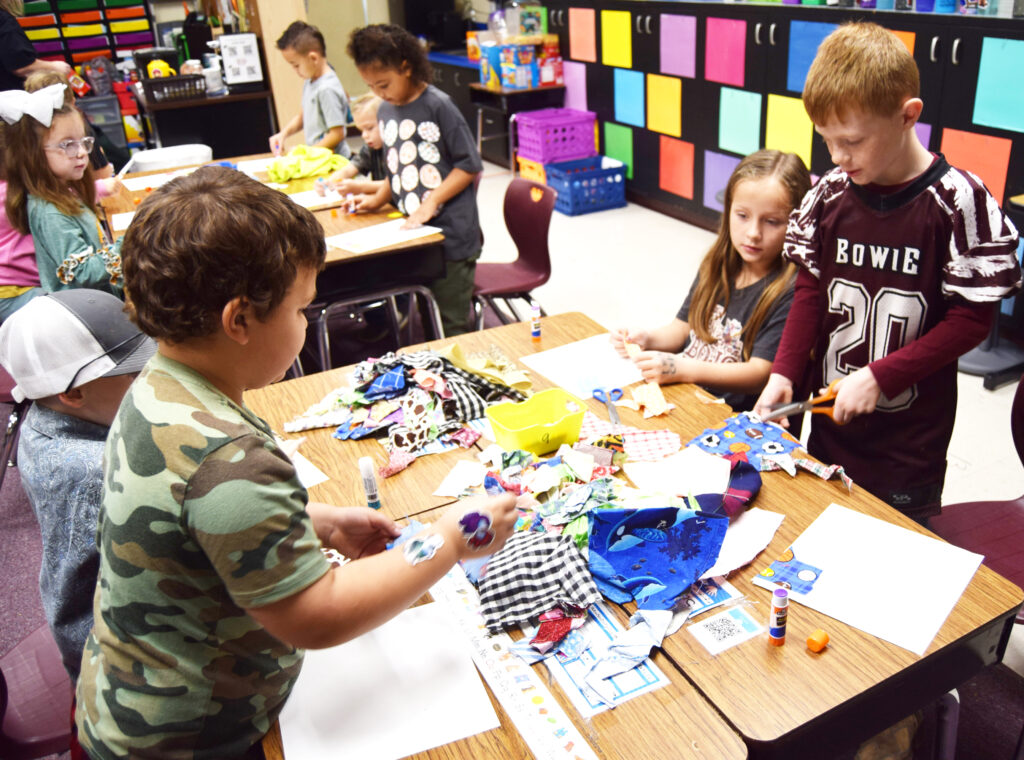 These children used material and colored paper to make their version of a quilt. (Photos by Barbara Green0
STEAM Night a super hit with families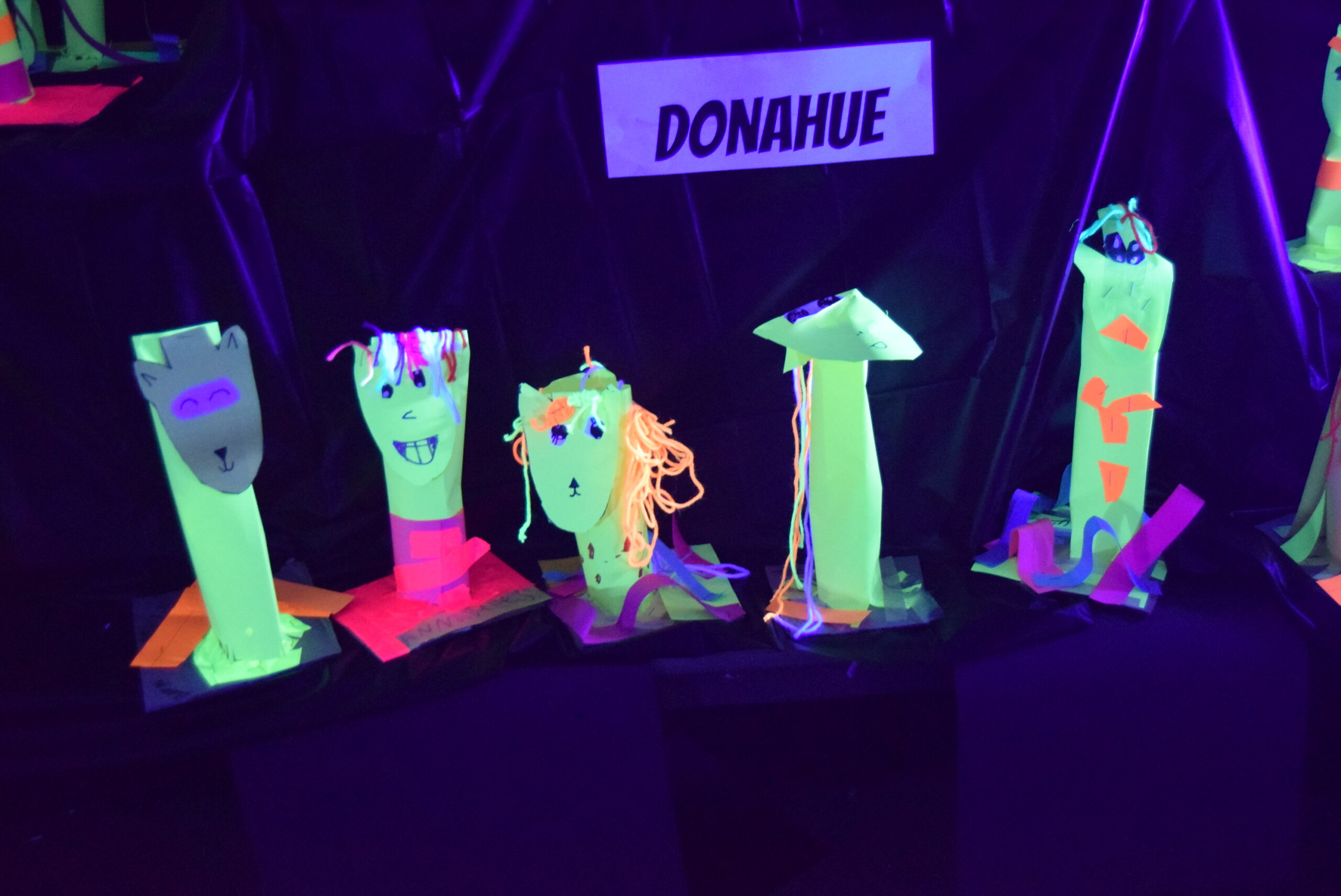 There was a full house for Tuesday night's STEAM Night at Bowie Intermediate School. STEAM stands for science, technology, engineering, arts and mathematics. Along with color art exhibits there were interactive experiments that explored all sorts of science concepts such as velocity with a sledge hammer and the impact of alcohol on a person if they wear the beer goggles. Below are some of the images from STEAM Night. (photos by Barbara Green)