Forestburg ISD discusses four-day week during a public forum
Forestburg Independent School District may be joining the other districts in Montague County as they consider a "hybrid four-day" school week calendar for the next school year.
A public forum was hosted on April 5 where Superintendent Jason Briles and Principal Trey Cumby reviewed the calendar committee proposal which they called a "compromise between those who want four-day and those who like five-day." There were about 25 people in attendance including staff, some board members and parents.
The next board meeting will be at 5 p.m. on April 17, and administrators anticipate trustees will make a decision on the calendar then.
Forestburg and Saint Jo ISDs are the only districts in the county not to have gone to some form of a four-day week. Bowie recently approved it, as did Nocona ISD.
Saint Jo also has a committee preparing a calendar for consideration. The rest of the districts are already operating with a shorter week.
Cumby went through the survey results that were gathered from a series of 13 questions mailed out to community members. Overall, there were 67 responses that prefer the four-day proposal and 27 prefer the traditional calendar. The survey was then sent to just parents and of the 71 responses, 48 prefer the four-day and 23 prefer the five-day.
Read the full story in the mid-week Bowie News.
Pioneer Day enjoyed by first graders
During Pioneer Day the first graders go from room to room to take part in different crafts, story times and other interesting activities that have a historical bent.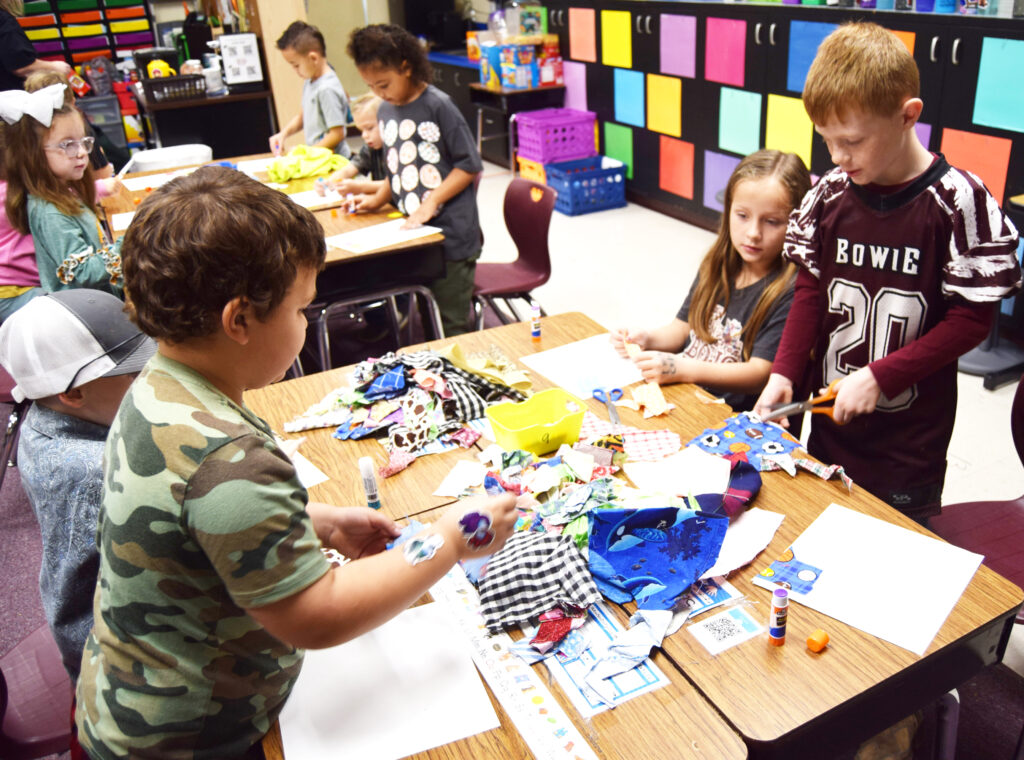 These children used material and colored paper to make their version of a quilt. (Photos by Barbara Green0
STEAM Night a super hit with families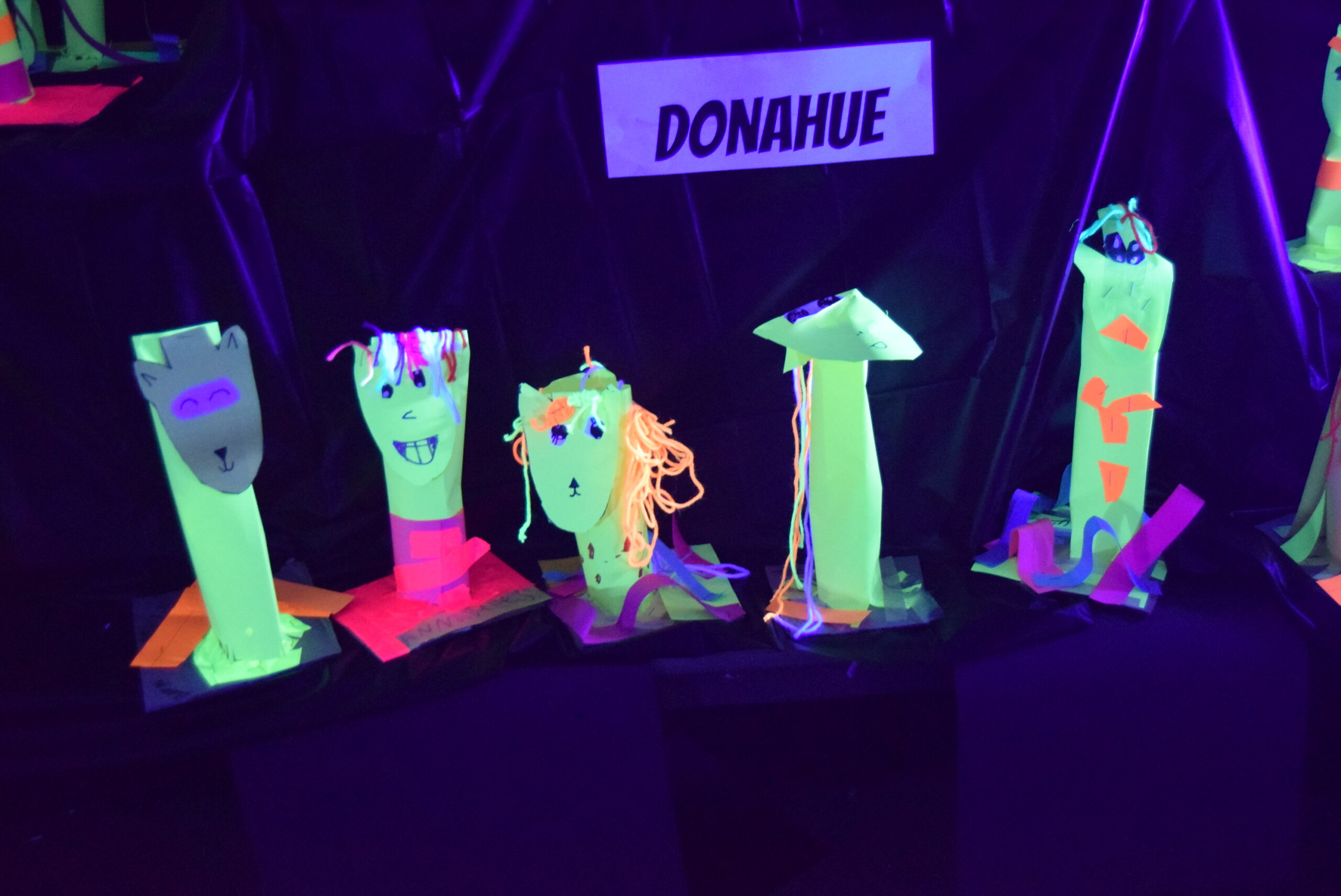 There was a full house for Tuesday night's STEAM Night at Bowie Intermediate School. STEAM stands for science, technology, engineering, arts and mathematics. Along with color art exhibits there were interactive experiments that explored all sorts of science concepts such as velocity with a sledge hammer and the impact of alcohol on a person if they wear the beer goggles. Below are some of the images from STEAM Night. (photos by Barbara Green)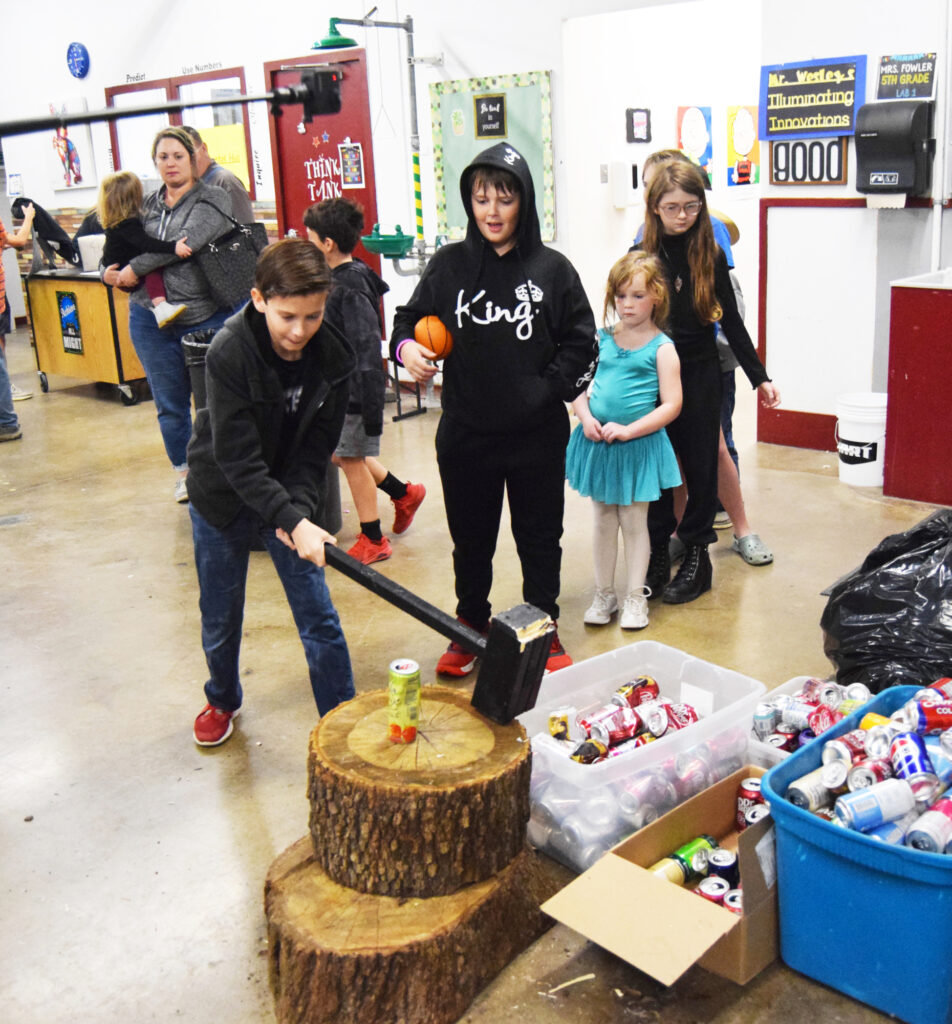 Excitement building for Macy's Thanksgiving parade for NHS cheerleaders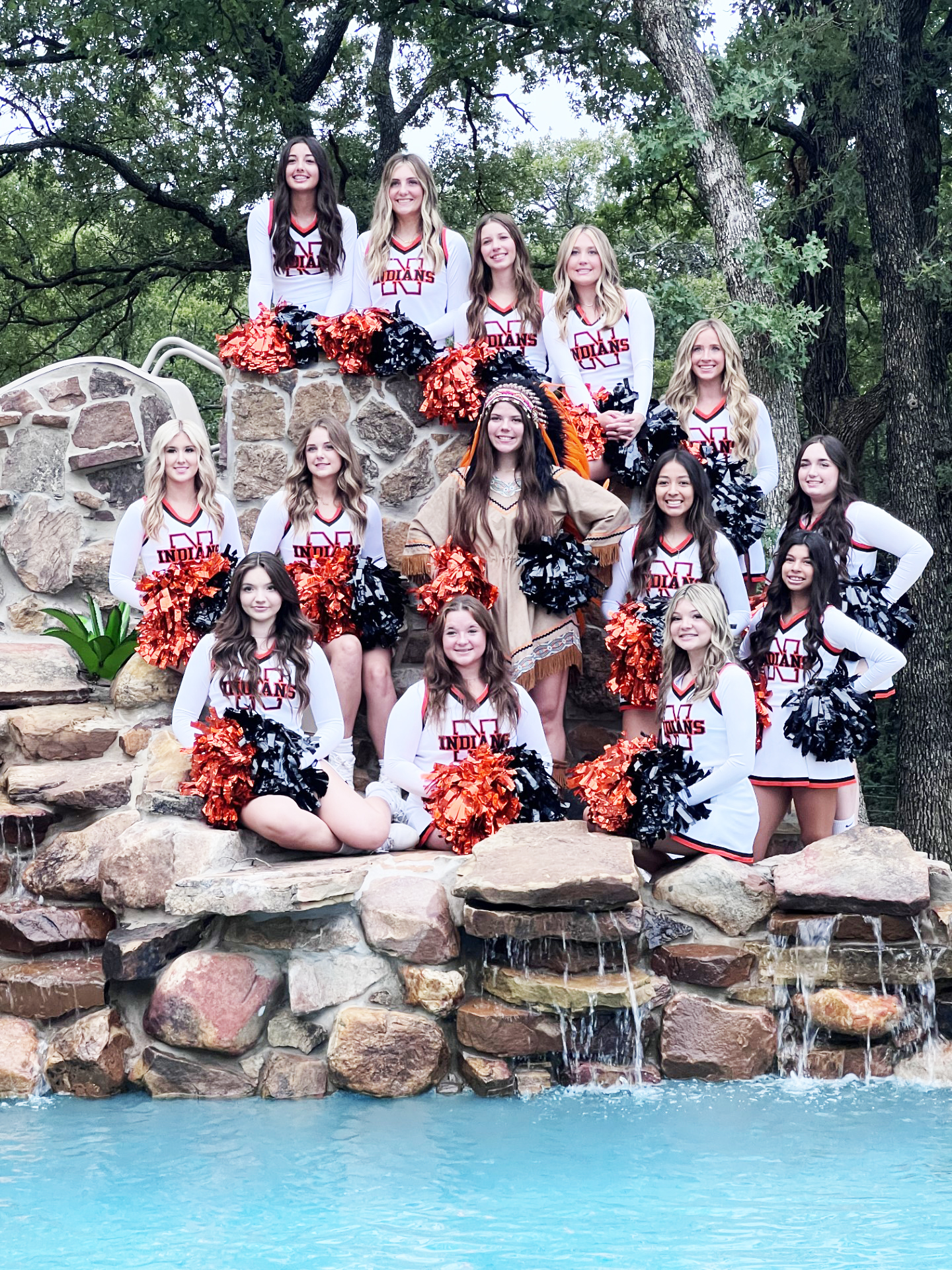 By BARBARA GREEN
[email protected]
The cheerleading squad of Nocona High School will leave Nov. 18 to take part in the Macy's Thanksgiving Day Parade on Nov. 23.
The squad was invited back in early April after a parade scout saw some videos of the girls at games and pep rallies. Sponsor Rebecca Wilson said she first thought it was a scam, but after finding out it was legitimate and a parent meeting it was confirmed they wanted to go.
The squad will perform in the parade with Spirit of America Cheer, a large group with members from all across the United States. The girls have to pay airfare and hotel, while Spirit Production pays for their costumes, gear needed for the parade and some meals. They will be in the city six days arriving on Nov. 18 and leaving the day after the parade.
Once the decision was made to attend, the girls launched into a massive fund raising campaign to pay their expenses. Thanks to the support of family, friends and the community they were able to meet the goal that will send 11 girls to the parade. Three of the girls from the 14-member squad will not be attending. There also are parents going along as chaperones.
Wilson said they fly to New York on Nov. 18 and there will be rehearsals every day, mornings and evenings. The girls have already received their costumes and gear, and all provided by the company. They also have received the choreography and have begun learning the routine.
Read the full story in the weekend Bowie News.