Enrollment down slightly at BISD, district on verge of paying 'recapture'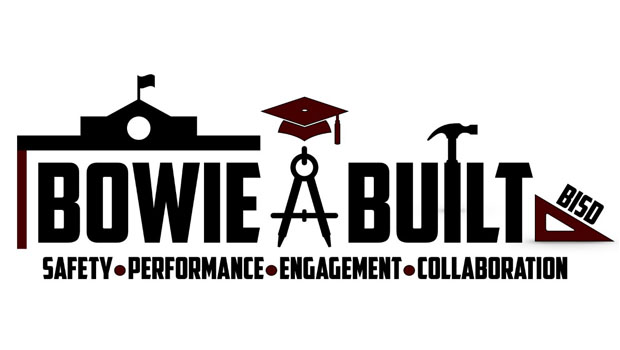 By BARBARA GREEN
[email protected]
Enrollment for the new school year, a budget workshop and a notice of the Bowie Independent School District possibly facing state "recapture" in regard to local revenue were a few of the other topics from Monday night's board meeting.
Superintendent Blake Enlow reported total enrollment is 1,575, compared to 1,604 at this time last year. By campus there are 503 at the high school (147 freshmen, 121 sophomores, 122 juniors and 113 seniors); 354 at the junior high (122 eighth, 117 seventh and 115 sixth); 344 at the intermediate (123 fifth, 113 fourth and 108 third) and elementary is at 374 (119 second, 93 first, 95 kindergarten and 67 early childhood, Head Start and pre-K).
He pointed to a much smaller kindergarten class this year and a much larger senior class graduating last year as big changes.
Recapture
In July BISD was informed it was on the verge of going into recapture mode where the local revenue level is in excess of entitlement for school year 2023-24. At the last meeting, Enlow told the board the district has been on the verge in recent years and now is close.
Per the letter from the Texas Education Agency, districts subject to recapture are based on estimates of enrollment for the new school year and estimated property values for tax year 2023. Because the agency has not yet received final state-certified property values it is using 2022 values increased by 4.43%.
Read the full story in the mid-week Bowie News.
TEA delays A-F accountability ratings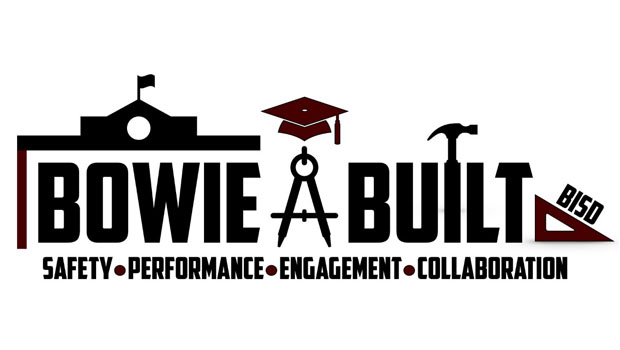 The staff at the Texas Education Agency this past week announced a temporary delay in the release of 2023 A-F accountability ratings for districts and campuses, originally scheduled for Sept. 28.
The A-F system is a tool that evaluates how well districts and campuses help students reach certain learning goals. As prescribed by statute, A-F ratings must balance multiple objectives to ensure a rigorous, transparent, and fair system, and are based on:
A. Achievement – how well all students have learned certain academic content – and
B. Progress – how much all students have gained academically over the course of the year
C. Closing the Gaps – how well schools raise academic performance among certain groups of students.
Lee Ann Farris, assistant superintendent, told the Bowie School Trustees Monday night, the state used 2018-2019 , plus 2020-21 data which was impacted significantly by COVID. Those comparisons were not really "apples to apples," and a lot of schools went down in the ratings.
Read the full story in the mid-week Bowie News.
Nocona Indians celebrate homecoming
Bowie High homecoming moves inside, lightning cancels game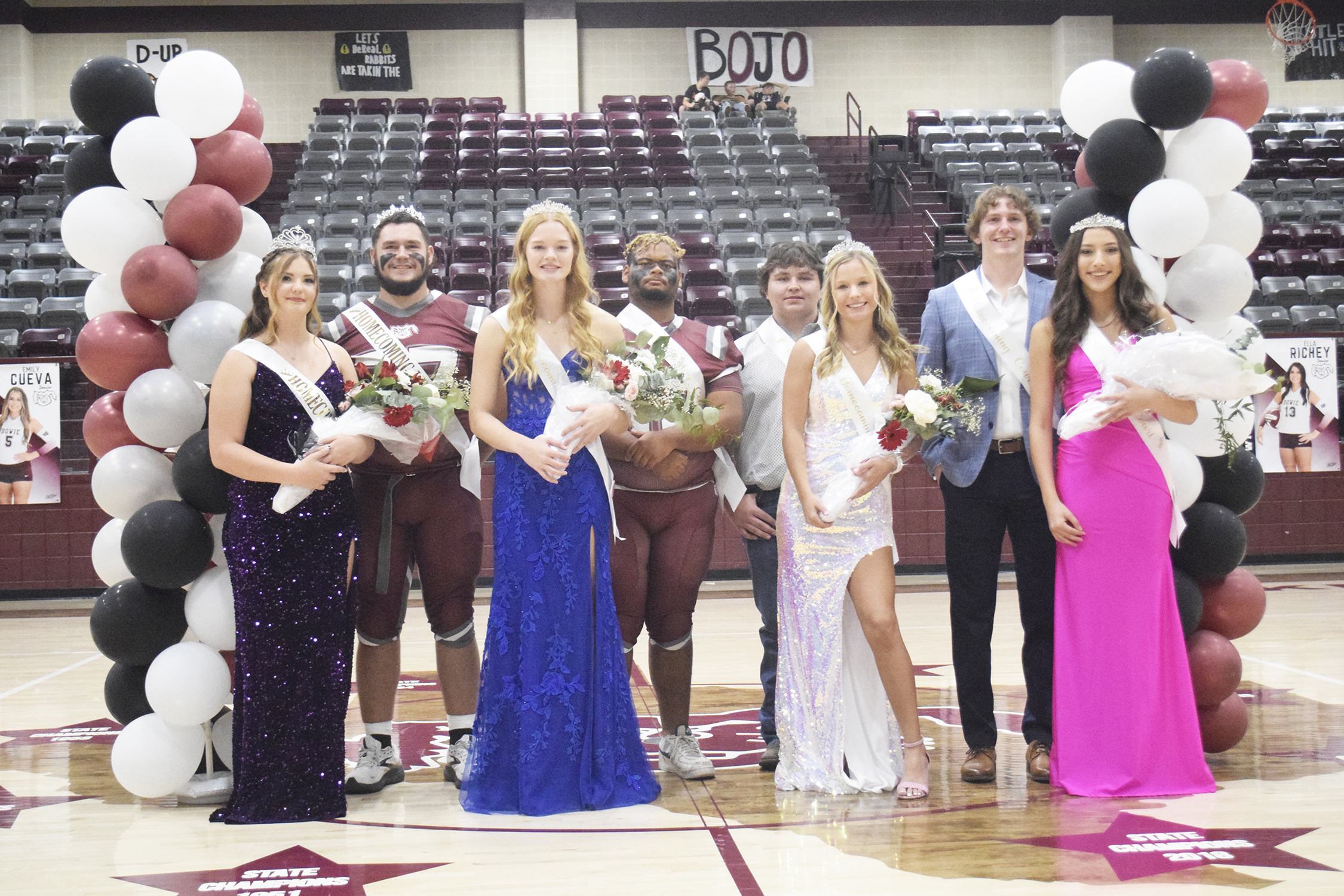 Sterling Harrington and Kaitlyn Fitzgerald were crowned 2023 Bowie High School Homecoming royalty during impromptu ceremonies in the gym. Lightning delayed and eventually canceled the game, but ceremonies moved inside the school. All members of the homecoming court are shown with the royals.