Nocona band director invited to be part of band directors Macy's entry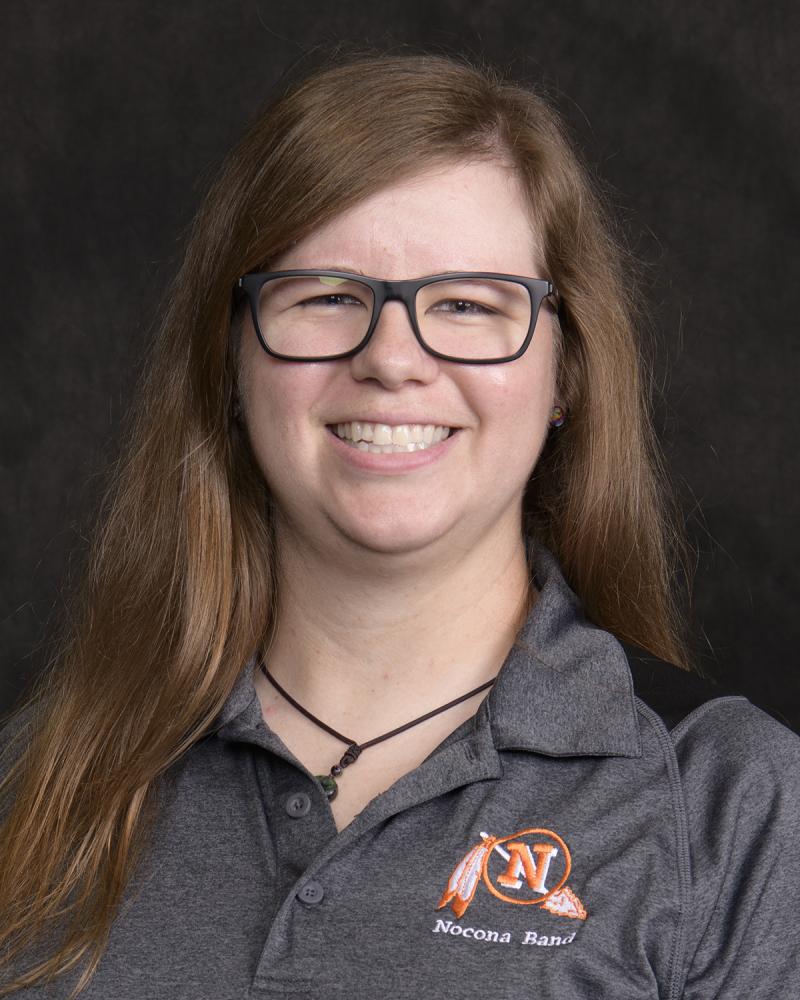 Erin Hanson, band director at Nocona High School, has been selected to join a marching band of 400 band directors from across the country in the historic Macy's Thanksgiving Day Parade on Nov. 23.
Following its amazing inaugural appearance in the 2022 Rose Parade, the Saluting America's Band Directors project is again bringing together band directors from across the county to New York city under the theme, "America's band directors: We teach music. We teach life."
In her ninth year at NHS, Hanson said Bowie Junior High Band Director Robert Frick and former BISD director Melissa Zamzow told her how much fun they had performing in the Rose Bowl Parade and they shared the information with her about the Macy's Parade.
"I applied and was accepted in August 2022. I'm really excited to march in the parade and also getting to perform with some of my best friends and other directors from around the country," said Hanson.
This year's theme recognizes the extraordinary dedication and accomplishments of band directors and music educators everywhere. Throughout their careers, the music educators in this band have collectively mentored and taught hundreds of thousands of students. These professionals not only teach and direct music, they teacher about life itself.
The band will be directors by nationally know music educator and innovative band directors Jon Waters. The sponsoring organization behind the project is the Michael D. Sewell Memorial Foundation in Pickering, Ohio. The foundation was created to recognize and carry on the work of the late Mike Sewell, who dedicated his life to the school and community music programs in Pickerington and Central Ohio for most 40 years.
Hanson may see her fellow Nocona residents as the Nocona Cheerleaders take part in the parade with Spirit of America Cheer. See more on them in your weekend Bowie News.
Pictured Nocona Band Director Erin Hanson.
Christie Walker retirement party Dec. 13
Christie Walker will be honored with a retirement celebration from 4-5 p.m. on Dec. 13 in the Bowie High School library.
Walker, who recently stepped down as assistant superintendent and moved into handling grant programs, has spent 28 years in education as a teacher and administrator. She came to BISD in July 2014 as curriculum director and her duties expanded into grants. She was named assistant superintendent in May 2018 and was interim superintendent prior to the selection of Blake Enlow as superintendent.
Walker was instrumental in juggling and documenting all the bells and whistles required to utilize the extensive COVID federal and state funding the district received in recent years putting the money where it will be most effective for the long-term.
Area bands rehearse for Christmas concerts
Area school bands are busy rehearsing for their holiday concerts. They invite you to enjoy an evening of holiday tunes to celebrate the spirit of the season.
The Bowie Junior High band and choir concert will be 6 p.m. on Dec. 5 in the junior high auditorium. It will feature the sixth grade, white and maroon bands and the junior high choir.
The Nocona Independent School District band program will present its band concerts on Dec. 7 in the high school auditorium. The middle school band will play at 6 p.m. and the high school band at 7 p.m.
The Bowie High School bands and choir will celebrate the Christmas season at 7 p.m. on Dec. 12 in the high school gym. It will feature the jazz band, Mighty Marching Maroon and the choir. Come out and share the warm feeling of the holiday season.
All these programs have free admission.
Pioneer Day enjoyed by first graders
During Pioneer Day the first graders go from room to room to take part in different crafts, story times and other interesting activities that have a historical bent.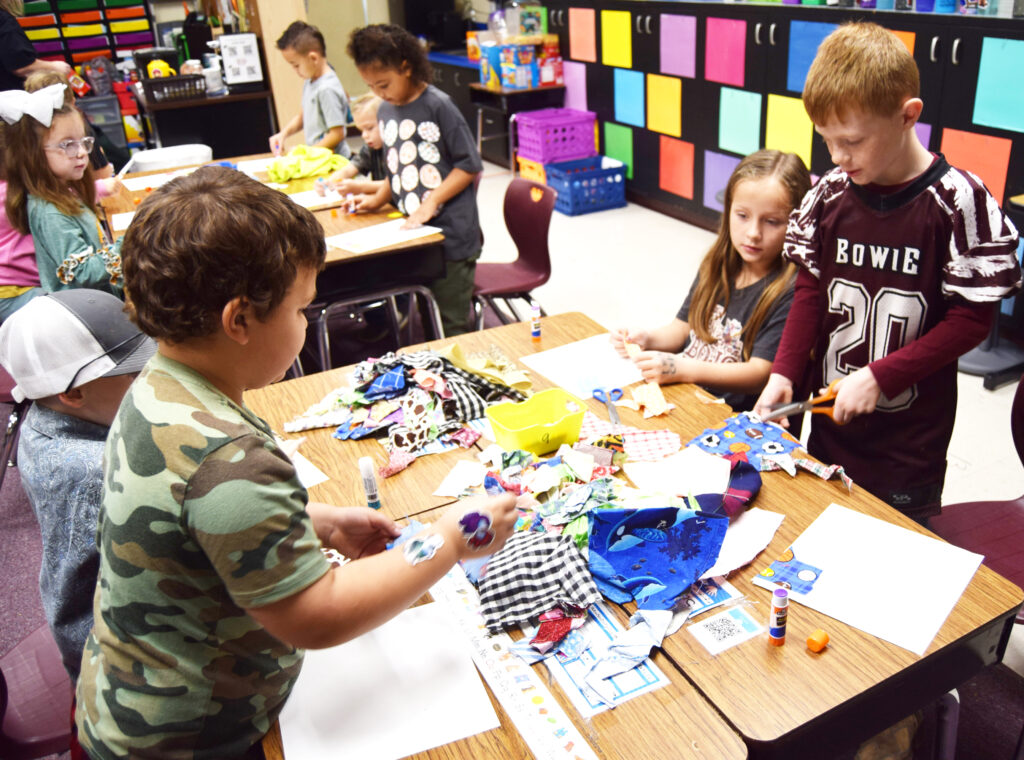 These children used material and colored paper to make their version of a quilt. (Photos by Barbara Green0