a cottage florist continues long-time family business
Build a Better Bowie is expanding to include a business profile of hometown people who chose to make not only their homes in Bowie, but to invest in the community by operating a business. The News will feature a profile of an assortment of these businesses leaders.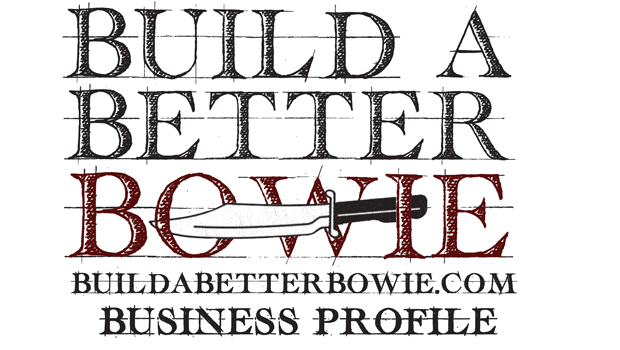 Carrie Aune, the daughter of Priscilla and David Jameson Sr., is a proud Jackrabbit from Bowie High School Class of 1979. Aune and her husband Bob, own and operate a cottage florist and gifts in Bowie.
They are joined by third generation floral designer Davie Aune Allen and husband Lee, plus fourth-generation "in training," Darlee Allen, age six and her brother Nealee Allen, age five.
"My younger brother David and I were literally raised in small business. Our parents opened David Jameson Photography in 1967 and purchased a cottage florist in 1969. The florist quickly became my passion.
For the past 48 years my favorite place to be is at the design table creating and enjoying the blessings I have been given," ideas that are not always what they seem. Seeing things change too much is our small town can be disheartening. I never want us to get away from what and who we really are.
Do you have a business philosophy?
Our philosophy is very simple and basic, we run our business according to the Golden Rule each and every patron deserves to be treated with honesty, respect and gratitude.
Why is Bowie a great place to live?
Bowie is an amazing small town where we are blessed to serve people who are so much more than simply customers, they are our friends.
Bowie's residents have a special bond that can only be found in a small rural community. Our people pull together to celebrate one another's successes, as well as bear each other's burdens and lift each other up in times of need. said Aune.
The florist at 211 East Tarrant, focuses on high quality fresh flowers. They have a large selection of plants and added other unique gifts, making shopping convenient for their customers.
Aune says, "they know they do not have to go out of town to have choices or to get something of quality."
Why did you choose to establish your business here?
Needless to say, we are very fortunate to be a second, third and now fourth generation family business in a community where my dad's family goes back many generations.
As a very young couple my parents had the desire and ambition to go into business and felt Bowie was the perfect place to raise my young brother and I. I am forever grateful they made that decision.
What do you enjoy about operating in your hometown?
There are so many things I love about being in business in my hometown.
Most of all it is the people. They are among those I feel closest to — lifelong friends, teachers and mentors.
There is a bond found among friends a small community that is like no other. I would not want to be anywhere else. We are surrounded by loving, caring people who share the same hopes, dreams and values that come with living in a small community such as ours.
What is the biggest challenge a small town business faces?
It is the ever-changing world of technology. That holds true not only for small businesses such as ourselves, but large corporations as well.
Along with this technology comes bigger, brig
Bowie City Council argues if rate ordinance 'revenue neutral'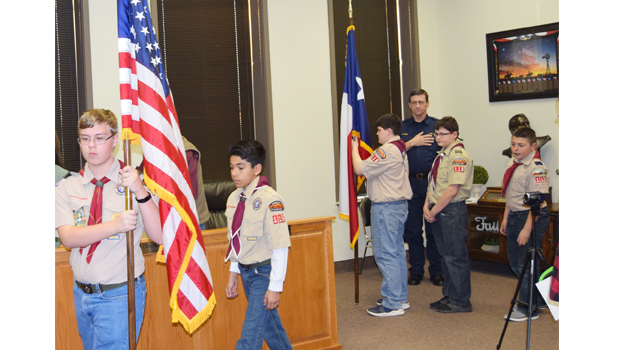 By BARBARA GREEN
[email protected]
The Bowie City Council continues to disagree as there was a split vote on an electric rate ordinance with the mayor breaking the tie with a yes vote.
Despite Monday's approval, it comes back around at the next meeting as the ordinance faces its second reading and final vote.
This ordinance came up after Councilor Tami Buckmaster kept pushing questions about the ordinance, which was not revised when the new rates went into effect Dec. 1.
Earlier in February, City Manager Bert Cunningham told the council after numerous back and forth emails with Schneider Engineering, including Buckmaster's questions, the engineers found a minor change needed to be made, but the formula used to calculate the costs is correct. A new ordinance was prepared by Schneider.
In an explanation about the change, Cunningham said the reason for a new ordinance goes back to the rate study of 2015 and subsequent rate increase, which also was the last time the rate ordinance was passed. However, in 2016 some changes were made in electric rates without a change in the electric rate ordinance.

Read the full story in the weekend Bowie News.
Bowie Council to have second reading of rate ordinances Tuesday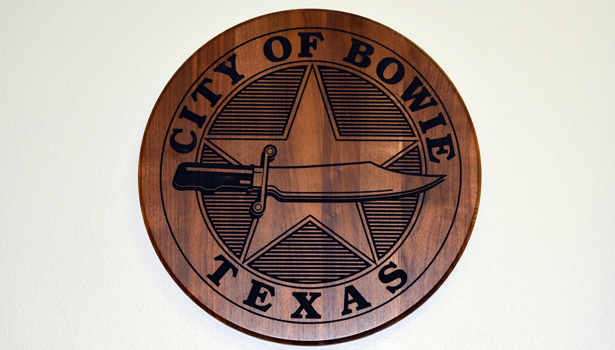 There will be a called meeting of the Bowie City Council at 5 p.m. on Sept. 18 in the council chambers.
Items on the agenda include the second reading of rate ordinances for the water and wastewater systems, plus the adoption of the 2018-19 budget. These items passed during a called meeting on Sept. 14.
In the water rates there is a three percent hike proposed which would be about $1.25 more for the average use of 5,000 gallons a month. In sewer it is a 15 percent increase adding about $5.50 a month with 5,000 in use.
The only item of new business is the first reading of the ordinance adopting the 2018 tax rate which is proposed at .5250 cents per $100 in property value. The 2017 rate is .53 cents per $100 in value.
BBB campaign wins first for community service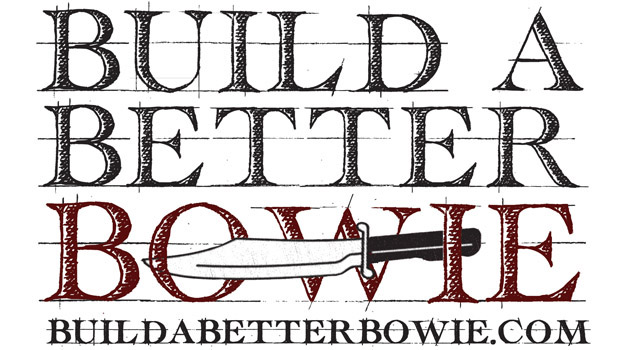 The Bowie News won first place in the Texas Press Association Better Newspaper Contest in the community service division for its Build a Better Bowie campaign. The News staff developed the campaign in 2016 in an effort to foster positive community spirit following the closure of the hospital and downturn in the oil and gas industry. Stories profile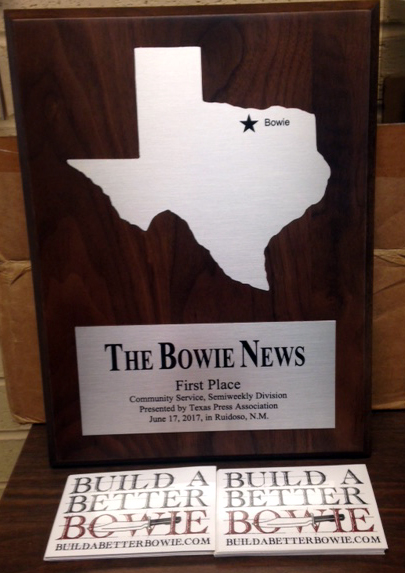 d assets in the community that reach out to the citizens and others outside the city.
Contest entries were judged by members of the Louisiana Press Association.
Judges said in their comments: "A great example of a newspaper striving to make a difference within its community. Goes beyond reporting into content generation designed to make a difference – to serve by delving into coming into topics suggested by the community. The range of subjects covered, the length of the program (ongoing), the involvement of others, the effort garnered, all speak to its success. Plus solid use of logo and photos throughout gave this effort a design advantage over other category entries."
Michael Winter, owner and publisher of The Bowie News, said he is very proud of the work the staff produces each day.
"I am very proud of each staff member and the timely, relevant product we publish twice a week and on the web," said Winter.
The Bowie News also won second place in general excellence, which recognizes the overall newspaper product from news and sports to advertising and features.
The judges' commented: "A real community newspaper that gives its readers a lot. It has a 'down home' look, but don't let that fool you. Everybody will read the Bowie News because everybody is in it."