Safety urged during this fireworks season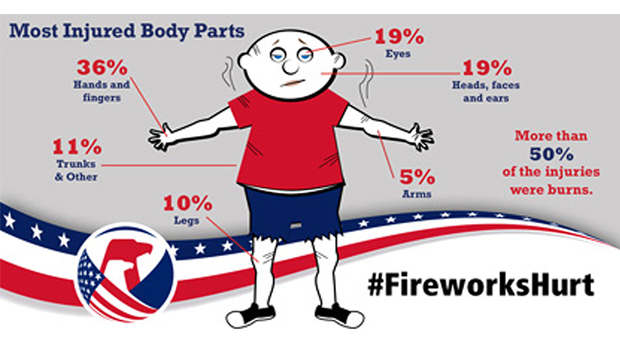 As everyone gets excited for the annual fireworks during the July 4th holiday, residents in the three incorporated cities of Montague County remind residents it is illegal to discharge fireworks within the city limits of Bowie, Nocona and Saint Jo.
Those who violate those city ordinances may receive a citation which is a class C misdemeanor carrying a fine of up to $500.
Bowie Fire Chief Doug Page said local residents can travel to Amon G. Carter Lake on July 4th to shoot fireworks at Selma Park, but only on that day.
Any other discharge of fireworks on other dates may result in a ticket.
Rusty Henley, Nocona fire chief, encourages residents to be cautious of any fireworks use.
"You could be fined or worse, destroy property or injure someone. Let your volunteer firefighters enjoy their holiday too, and not have to leave their families due to your carelessness," said Henley.
Scott Thomas, fire chief at Saint Jo, invites folks to attend that community's fireworks show for a safe evening of activities capped off by a big show on July 4 in Boggess Park.
A similar fireworks show will take place at Lake Nocona. (See related story on fireworks shows).
Independence Day and fireworks go hand in hand, but fireworks shouldn't go in consumers' hands. That's the message the National Fire Protection Association (NFPA) is reinforcing this Fourth of July.
Read the full story of safety tips in the mid-week News.
Fantasy of Lights Christmas Festival 2023 Sweet Tidings of Gingerbread schedule Dec. 1-3
Dec. 1
Sip & Stroll With Me, 5-8 p.m., downtown Bowie, $10 to purchase armband and glass from any participating merchant. See full list of merchants in your mid-week Bowie News.
Open house Bowie Economic Development office, 4-6 p.m., 101 E. Pecan.
Dec. 2
Pancakes with Santa, 7-10 a.m., Bowie Fire Department. Free, toy drive donations accepted and photos with Santa.
FUMC Elf 'N Magic Crafts, 8-11 a.m., Bowie Library, 301 Walnut, free.
Amity Club accepting Bowie Mission donations at 506 N. Mason from 9 a.m. to 6 p.m.
Christmas entertainment, 3-6 p.m., Wise Mercantile, 111 W. Wise.
Live entertainment and holiday songs, 5 p.m., main stage on Smythe Street
Christmas tree lighting ceremony, 6:45 p.m., Smythe and Tarrant Streets
Fantasy of Lights Parade, 7 p.m.
Dec. 3
Amity Club Christmas Tour of Homes, 2-5 p.m., various locations. Tickets $20 at the chamber office, Amity members at at home locations. See full list of homes in the mid-week Bowie News.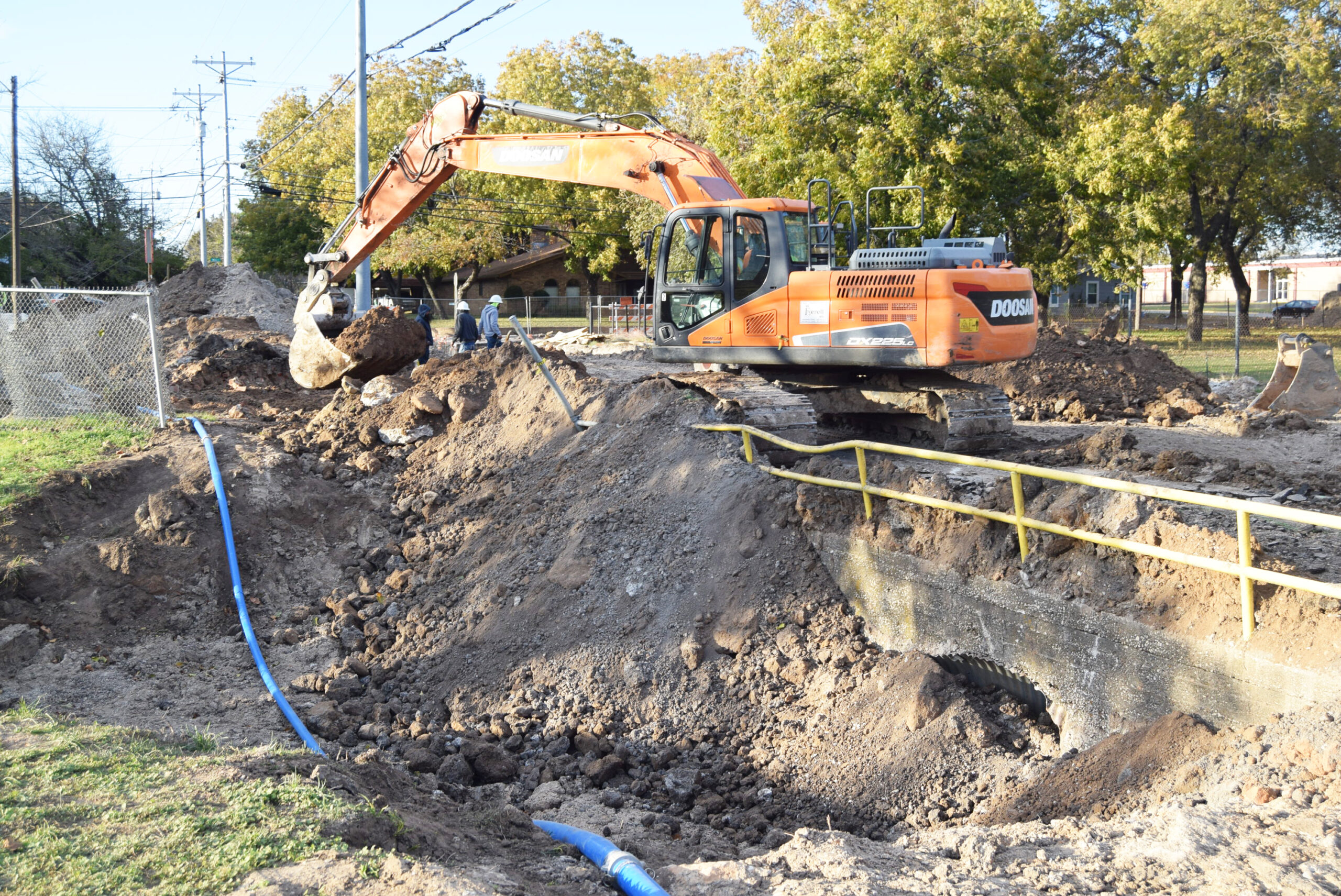 The drainage project at Nelson and Mill saw major progress as the first concrete drain boxes went in along with pipe. These 42-inch corrugated PVC pipes will connect to the inlet box at Mill. The bridge and rusted culverts and pipes have been removed. The pipes will flow through the 11-feet X 6-feet concrete culvert boxes which will be tied together and set in the creek, going under Nelson to Lamb Street.The project contractor has removed all the rusted out galvanized culverts that were located under Nelson Street at Kiwanis Park, along with the bridge that went across the creek that flows through the park. (Courtesy photo and by Barbara Green)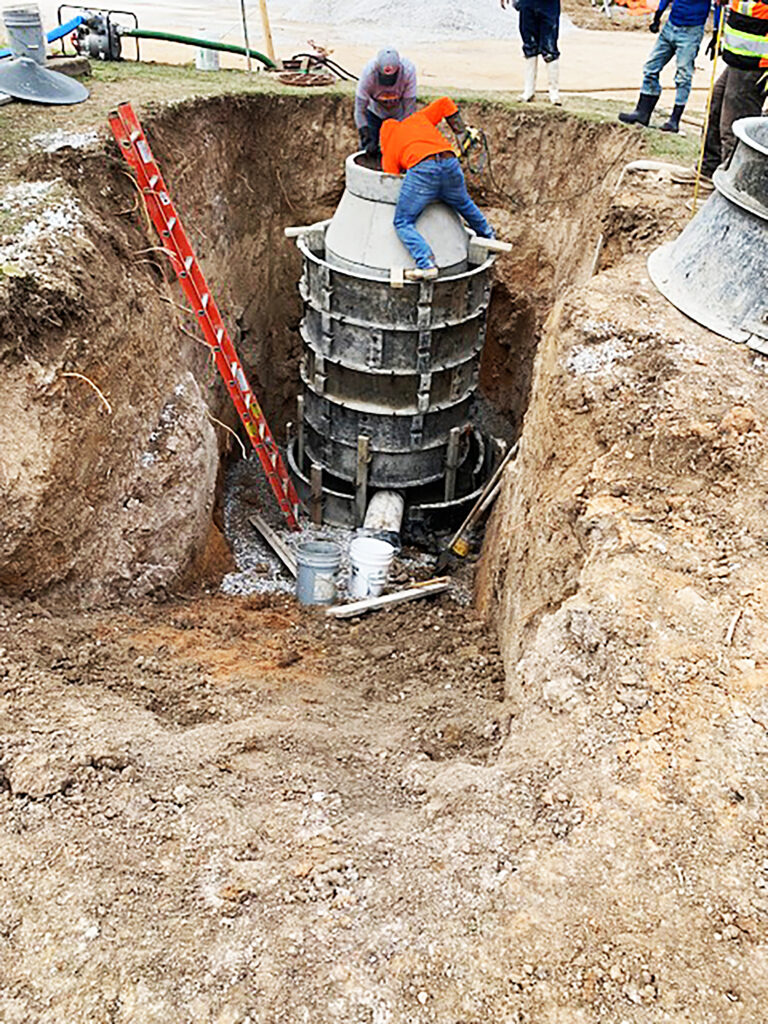 Volunteers make Thanksgiving merry with free community meals
There were 328 meals served at the community dinner including delivery, take-out and in-house. Coordinator Judy Broker thanked the volunteers and donors who provided nine hams and 15 turkeys along with the bakers of sides and desserts and those who delivered all the free meals. Pictured above volunteers fill meal plates for delivery to area residents.