DPS remains on increased holiday patrol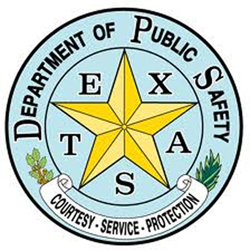 AUSTIN – The Texas Department of Public Safety (DPS) is encouraging everyone to end 2022 safely as they travel and spend time with family and friends this holiday season. The Texas Highway Patrol will conduct its annual Christmas and New Year's holiday traffic enforcement campaign beginning Dec. 23 and will be out on the roads looking for people who are speeding, not wearing their seat belts, driving while intoxicated or committing other traffic violations.
Additionally, this year DPS is reminding everyone to be watchful of their surroundings and to report any suspicious activity you may see through iWatchTexas
"We wish everyone a safe and happy holiday," said DPS Director Steven McCraw. "Whether you're staying local to end the year or traveling, we encourage everyone to make safety their number one priority by following a few tips that will help make our roads and celebrations safer for everyone."
The Texas Highway Patrol will increase enforcement as part Operation CARE (Crash Awareness and Reduction Effort), which runs nationwide from Dec. 23 through Jan. 2. During DPS' 2021 Christmas and New Year's enforcement efforts, there were more than 91,000 citations and warnings issued. This included 30,291 speeding warnings/citations; 2,780 seat belt and child seat violations; 1,881 citations for driving without insurance; and 456 citations and warnings for Move Over, Slow Down violations.
DPS offers the following safety tips for the upcoming holiday season:
Don't drink and drive. Make alternate plans if you are consuming alcohol.
Move Over or Slow Down for police, fire, EMS, Texas Department of Transportation (TxDOT) vehicles and tow trucks stopped on the side of the road with emergency lights activated. Show the same courtesy to fellow drivers who are stopped on the side of the road.
Buckle up everyone in the vehicle — it's the law.
Slow down, especially in bad weather, heavy traffic, unfamiliar areas or construction zones.
Eliminate distractions while driving, including the use of mobile devices. Texas law prohibits the use of portable wireless devices to read, write or send an electronic message unless the vehicle is stopped.
If you're using a navigation device or app, have a passenger operate it, so you can keep your eyes on the road.
Keep the Texas Roadside Assistance number stored in your phone. Dial 1-800-525-5555 for any type of assistance. The number can also be found on the back of a Texas Driver License.
Drive defensively, as holiday travel can present additional challenges.
Don't drive fatigued — allow plenty of time to reach your destination.
On multi-lane roads, use the left lane for passing only. Not only is it courteous and avoids impeding traffic, Texas law requires slower traffic to keep to the right and to use the left lane for passing only (when posted).
Don't cut in front of large trucks and try not to brake quickly in front of them. They can't maneuver as easily as passenger vehicles and pickup trucks.
If you can Steer It, Clear It: If you are involved in a non-injury crash and your vehicle can be moved, clear the traffic lanes to minimize traffic impact. Leaving vehicles in a traffic lane increases traffic congestion and leaves those involved with an increased risk of harm or a secondary wreck. On some highways, if you don't move your vehicle when it's safe to do so, it's against the law.
Check your vehicle to make sure it's properly maintained and always ensure your cargo is secure.
Report road hazards or anything suspicious to the nearest law enforcement agency.
Monitor weather and road conditions wherever you are traveling. For road conditions and closures in Texas, visit Drive Texas.
The iWatchTexas program is a critical resource for reporting suspicious activity in communities in order to help prevent dangerous attacks as we bring 2022 to a close. Everyone is urged to download the free iOS or Android mobile app if you haven't done so already. Tips can be reported via the website, the mobile app or by calling 844-643-2251. Reports may be submitted confidentially. For information on how to use iWatchTexas, you can view this how-to video.
Remember, iWatchTexas is not for emergencies. If there is an emergency, call 911 immediately.
DPS is also asking travelers to be on the lookout for possible human trafficking this holiday season. An increase in people on the road and at airports means there is an increased opportunity for the community to spot potential human trafficking activities and report it to law enforcement. This can save lives! If you are traveling, be observant of others around you and take note of the following indicators of human trafficking:
The person appears to be under control of another person either physically (someone else controls the person's possessions i.e., ID, money, phone) or psychologically (little to no eye contact, unable to speak for themselves or unable to make simple decisions without approval).
The person has little to no awareness of their surroundings including where they are or where they are headed.
The person has untreated illness or infection, visible injuries, appears malnourished or sleep deprived.
The person's clothing is inappropriate for the weather or environment. The person is dressed in a manner that does not appear age appropriate or makes them appear older.
The person is being transported to and from work by their employer.
The person lives where they work or works excessively long or unusual hours.
The person's workplace has security measures that are unusual or excessive for the type of business (i.e., boarded or opaque windows, excessive security cameras).
The presence of an indicator does not confirm an occurrence of human trafficking; however, the combination and context of indicators may indicate human trafficking pending law enforcement investigation and you are encouraged to report it.
If you see signs of human trafficking while traveling for the holidays, call 911 immediately to report it and be ready to give as many details as possible. You can also make a report on iWatchTexas or call the National Human Trafficking Hotline at 1-888-373-7888 or text "BeFree" to 233733.
Remember do not endanger yourself or others by intervening or confronting someone you suspect of engaging in human trafficking if it is not safe to do so.
Faith Community Health System opens Bowie ER for patients today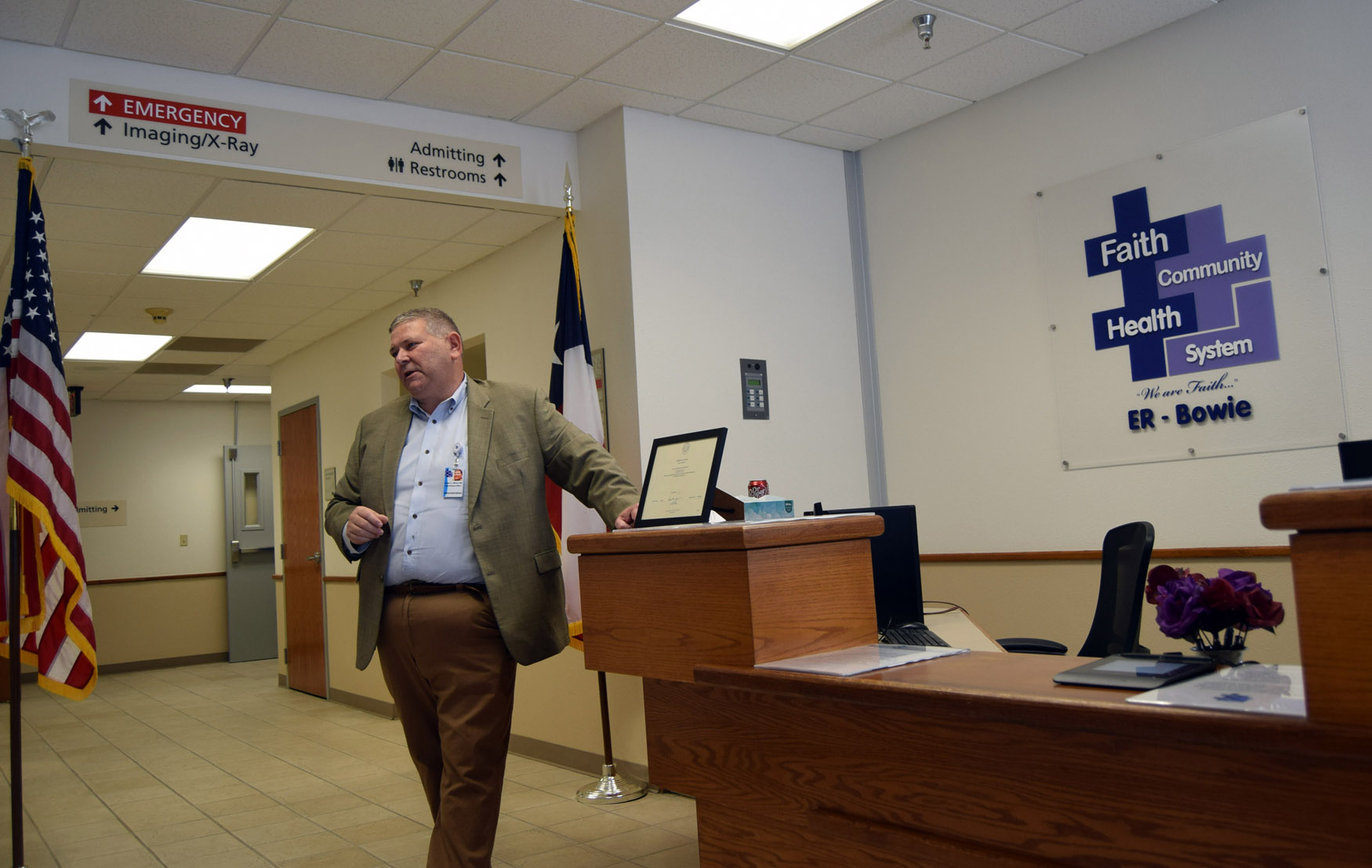 Shortly after 1 p.m. Sunday the new Faith Community Health System Bowie emergency room went "live" and began accepting patients.
That announcement was greeted with loud applause as a reverential dedication ceremony for employees, families and community leaders came to an end. Frank Beaman, chief executive officer for Faith Community, turned to the ER director and said it was a go everything was ready.
The return of emergency medical care in Bowie has been a major concern for businesses and citizens who have been without immediate ER care in the city since Feb. 4, 2020 when Central Hospital closed its doors. The property was in an out of the bank's hands many times and up for sale on the courthouse steps before it landed with investors who worked with Faith Community to establish a new ER in the former hospital. Bowie has been without a fully operational hospital since Nov. 16, 2015 when Bowie Memorial Hospital closed after nearly 50 years of service to the community. BMH was purchased and reopened as Central Hospital in May 2017, but it never really got its footing and closed in early 2020. Bowie emergency care has relied on Nocona General Hospital and Wise Health Care in Decatur.
It was a major undertaking as the building had been left to waste after it closed. Rain, freezing weather, thieves and neglect took a drastic toll by the time Faith launched the renovation and announced its intention to open an ER in August 2021. The last two years have been fraught with delays and unexpected costs many caused by the pandemic and post-pandemic business environment.
Top photo – Faith Community Rural Health System Medical Director Shawn White welcomed guests to Sunday's ceremony.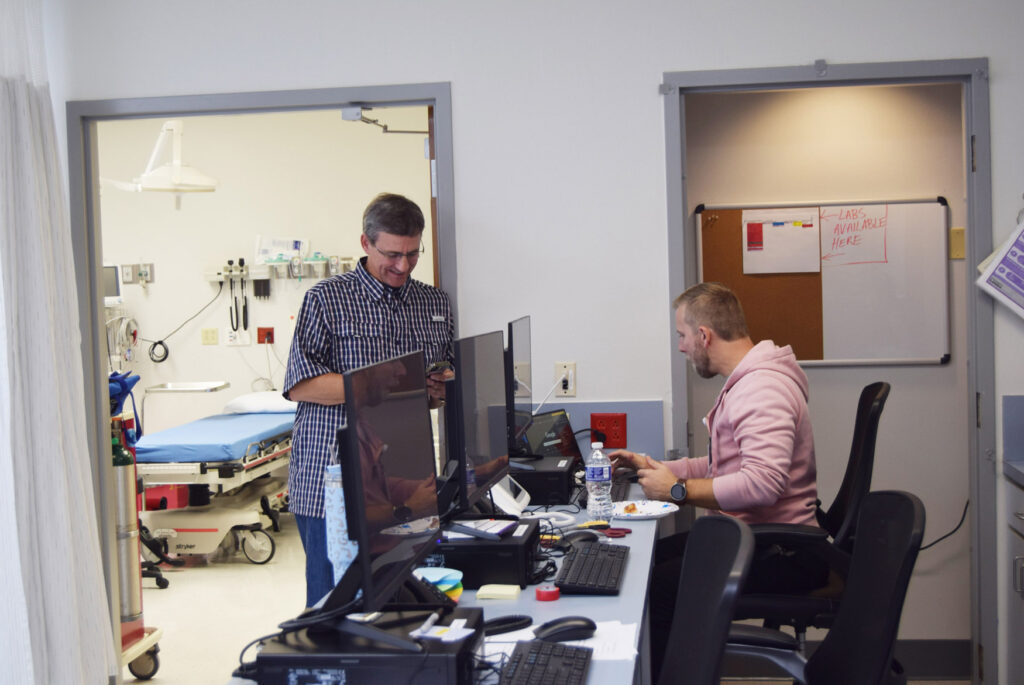 BISD readies bond election public meetings
Bowie Independent School District bond election public meetings have been scheduled for October, prior to the Nov. 7 election.
BISD is offering voters a $90 million bond election for various building projects including a new intermediate school and renovations to the present intermediate school to accommodate junior high students, who would be moved to that building. The present junior high would then be used for administration and other district programs.
Topics of discussion at these meetings will be bond facts, bond scope, impact on safety, tax impact and voting. Visit bowieisdnet and click the bond election tab.
The meetings will be Oct. 2 at the junior high, Oct. 12 at the intermediate and Oct. 23, junior high.
They open at 5:30 p.m. for campus tours, 6 p.m. for information and question and answer with Superintendent Blake Enlow at 6:30 p.m. plus building tours.
Nocona ISD offers $19 million bond proposal on Nov. 7 ballot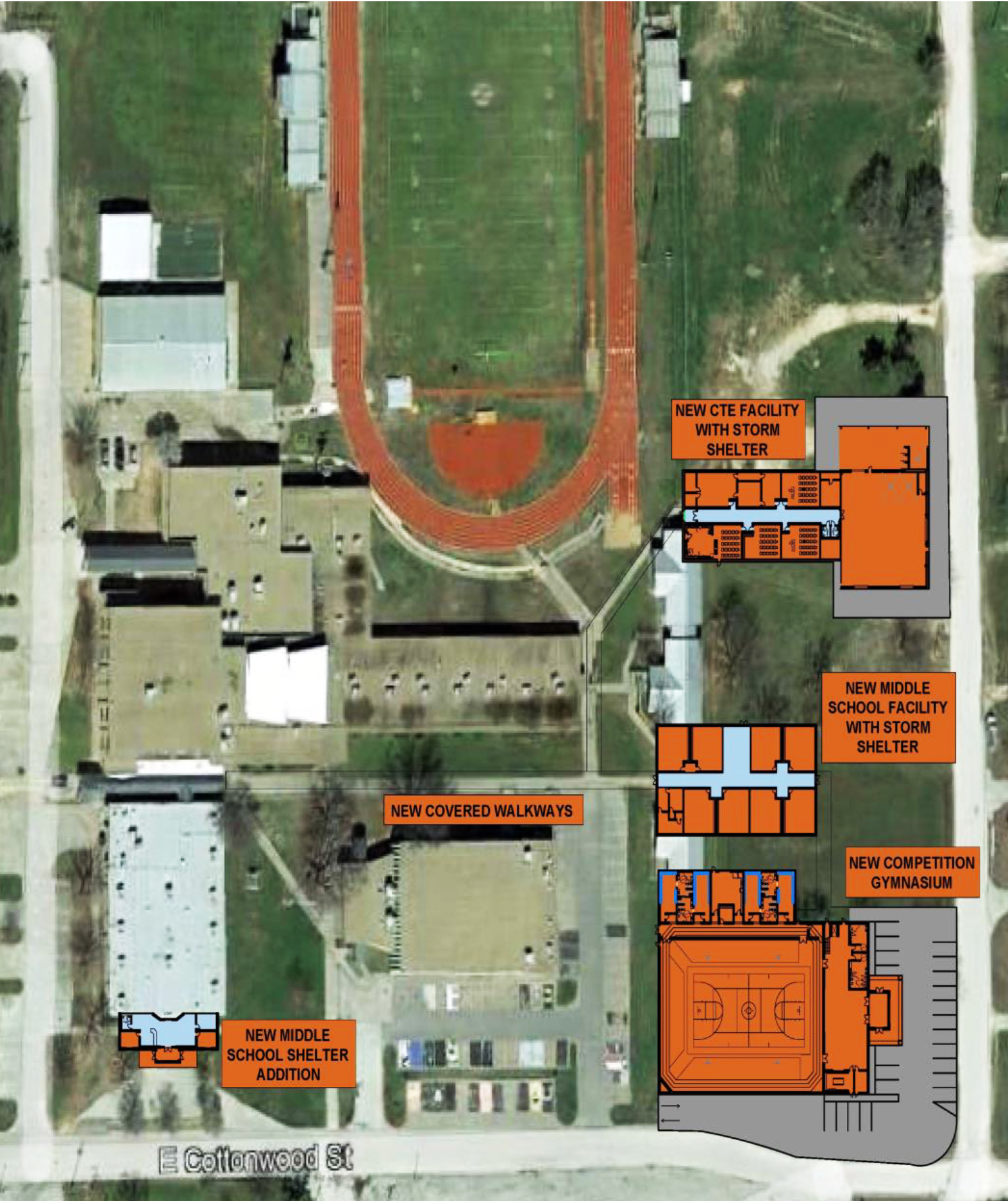 By BARBARA GREEN
[email protected]
It has been more than 20 years since the Nocona Independent School District took on any debt to build new campuses and back in spring 2016 voters said no to a $15.1 million bond issue for a new high school.
Before that 2016 bond election it had been 38 years since citizens were asked to cast a bond ballot. The second in a series of public meetings took place Sept. 25 saw less half a dozen people in attendance to learn about the $19 million bond proposal.
The next meetings are: Oct. 2, 5:30 p.m., elementary cafeteria; Oct. 2, 6:30 p.m. NES cafeteria (Spanish) and Oct. 20, 7 p.m., middle school cafeteria.
A facilities' committee spent months developing a plan and a slate of objectives that includes providing tornado shelters for all students and staff, no students crossing roads to go to classes and eliminating students leaving secure areas during the instructional day, ending the use of portable buildings for instruction and providing adequate space for current programs on all three campuses.
Read the full story in the Saturday Bowie News.