5 ways to trim home energy bills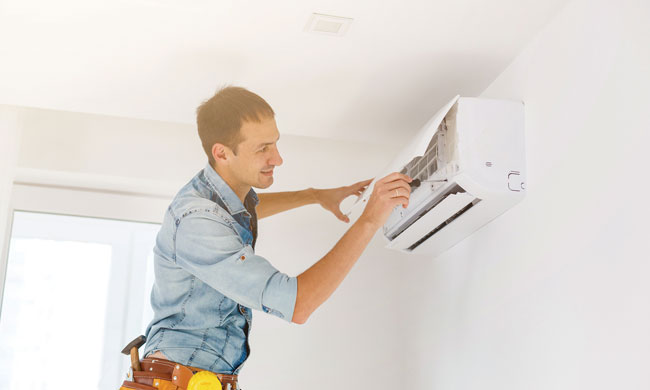 (Family Features) After the mortgage, utility costs, including electricity, likely make up one of the most significant portions of monthly budgets for the typical American household. In fact, according to data from the U.S. Energy Information Administration, the average residential electric bill in the United States is $143.
However, reducing your family's energy costs is possible by following some smart, practical, cost-cutting tips from the heating and cooling experts at Mitsubishi Electric. Consider these ways to help dial down your energy bills.
Service HVAC Systems Regularly
To ensure the best performance and efficiency possible, find a licensed contractor to keep your heating and cooling system well-maintained and serviced throughout the year. There are some tasks many homeowners can handle on their own, like keeping outdoor units free of debris and changing air filters. Some filters are removable and washable, saving you money. However, bringing in a professional 1-2 times a year for maintenance and to ensure proper function of ductwork and electrical components is also essential.
Use Appliances During Non-Peak Hours
Rather than using stoves, ovens and clothing dryers in the afternoon hours, consider doing so early in the morning or late in the evening. Peak time for many electricity providers is noon-6 p.m., meaning using these appliances outside of this timeframe when conventional heating and cooling systems are likely running full throttle can help lower energy costs.
Upgrade Your System
The Inflation Reduction Act (IRA) incentivizes homeowners that opt for energy-efficient air-conditioning and heating options to replace fossil-fuel-fired furnaces. This includes upgrading your existing HVAC system to a qualified heat pump. For example, Mitsubishi Electric heat pumps provide more energy-efficient cooling and heating that equals cost and energy savings as well as a reduced carbon footprint for homeowners.
Installing a smart electrical panel alongside an all-electric heat pump enables homeowners to monitor and control energy consumption on-site or remotely using a smartphone for better overall efficiency and utility cost savings.
Harness the Sun's Energy with Solar Panels
According to the Office of Energy Efficiency & Renewable Energy, the amount of sunlight that strikes the Earth's surface in 90 minutes could power the world's total energy usage for a full year. Investing in solar panels can help decrease energy bills and increase your home's sustainability. Additionally, some utility providers and government entities, including the IRA, offer incentives to help reduce installation costs.
Avoid Heating or Cooling Unused Spaces
One mistake many homeowners make is forgetting to adjust their temperature settings when leaving the house. Whether you're headed out for the weekend or just headed to work for the day, running your system in an empty house can result in unnecessarily high utility bills.
Multi-zone, all-electric heat pumps like those from Mitsubishi Electric allow homeowners to set the comfort level and adjust the temperature in each room, reducing the energy waste of cooling unoccupied rooms. With a smartphone app, you can even adjust the settings remotely.
Find more ways to increase energy savings while making your home more sustainable by visiting MitsubishiComfort.com.
Photo courtesy of Getty Images


SOURCE:
Mitsubishi Electric
Calming color: Design inspiration for a comforting, relaxing home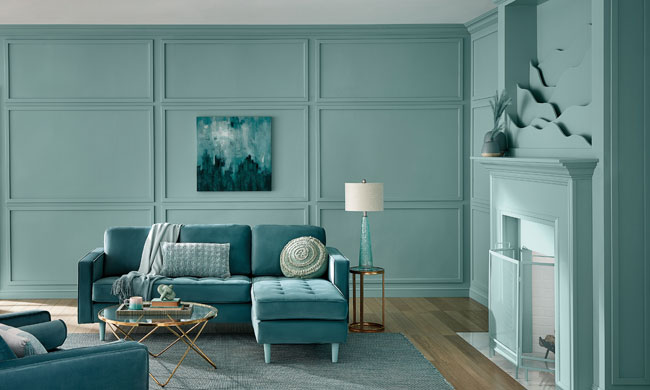 (Family Features) Updating your home can provide the perfect opportunity to explore new design styles or refresh living spaces with a new color scheme. In fact, a coat of paint can help set the mood for entire rooms in your home.
By turning to nature-inspired designs, you can create a sense of comfort and relaxation. A hybrid color, like Valspar's 2024 Color of the Year, Renew Blue, is gentle and airy with a touch of blue to set a restful and meditative mood. The grayed sea green – inspired by fleeting things such as fog, mist, clouds and glacier lakes – is a seasonless and versatile hue that features a mid-tone blue with warm undertones and can be used in outdoor living spaces and four-season rooms alike.
"This mid-tone shade has become popular for wellness environments over the years due to its low saturation level, which evokes a sense of rest and calm," said Sue Kim, Valspar's director of color marketing. "The harmonious green and blue open the possibility for outdoor applications, blurring the boundary between interior and exterior."
To help elevate the mood in your home, consider implementing Renew Blue into one of these popular design trends that can update the look of nearly any of your indoor or outdoor spaces.
Coastal
Coastal looks are timeless designs that have remained relevant for years because of their positive correlation to calming beach locations. Perfect for outdoor spaces like the backyard, you can implement a more curated and personal take on the trend by shifting from "typical" coastal design that pairs beachy hues with natural textures like rope, driftwood and wicker to something more classic and natural like the Cape Cod variation by working in some nautical touches like anchors, oars or seashells.
Modern Farmhouse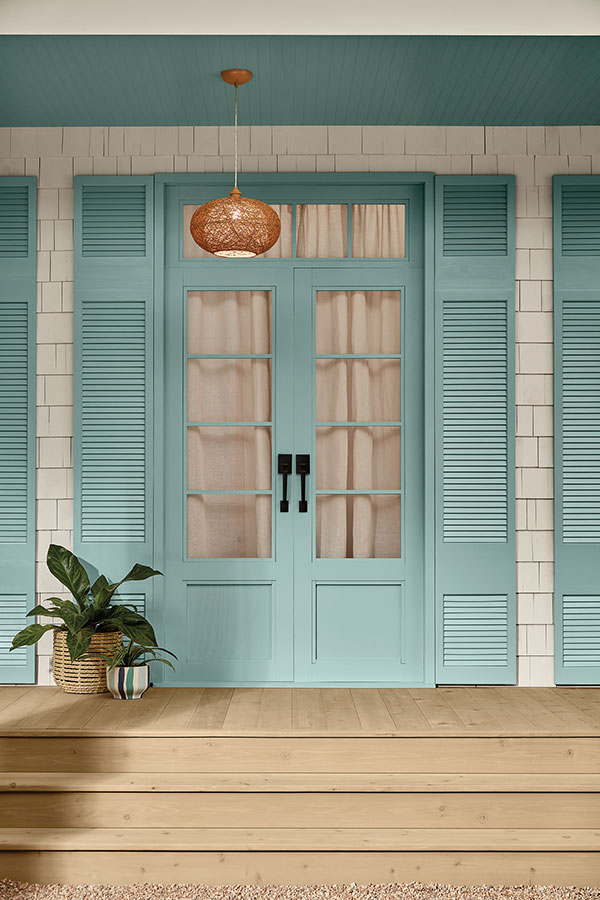 In the entryway, using beautiful and functional decor, such as unique ceramics and handwoven textiles, helps usher in a modern rustic style. By using timeless tones and accents, as well as layering heritage art, you can create visual mystery while elevating the ordinary to make your home feel warm and welcoming to guests from the moment they walk through the door.
Nordic Comfort
Modern Traditional is a style that came together over time, and the Hygge look is a refined take. It pulls elementary cues from traditional farmhouse style but has shaker-inspired elements mixed in and is done with a slightly modern twist. It can make a larger space like the kitchen feel welcoming, open, carefully curated and warm.
Modern Boho
Boho is a nature-loving and free-spirited style connected to earthy and botanical elements. From handmade decor to vintage metallic finishes, this style reimagines the past and elevates everyday spaces like bathrooms into personal retreats designed with wellness in mind.
Pastel Wabi-Sabi
Leaning into the modern sentiment of "less is more," this style reflects a naturally minimalist design aesthetic and showcases color coordination with mood-boosting hues and joyful color. Perfect for nurseries and other spaces that should be bright and welcoming, pieces with pared-back, welcoming shapes and silhouettes that allow quality natural materials to shine are perfect for decorating the room.
Visit Valspar.com to find more on-trend home design inspiration and order up to 10 free paint chips to be delivered to your home to see how your favorite colors will fit your space.
Exploring Color Pairings
If a concept like color drenching – using one color from the baseboards to the ceiling and decor – isn't what you're envisioning, pairing a gentle and airy color like Renew Blue with other hues may be just the trick to create the space of your dreams. Consider these popular Valspar pairing options:
Perfect Backdrop: The familiar, natural tone of beige has returned strong, balancing warm and cool shades to create comforting spaces that harmonize well with various design styles.
Dusk in the Valley: A barely-there, grayed pastel that is soothing to the senses, even amid constant changes. Layering pale tints in various materials can create a sense of calm and relaxation.
Personalized Advice for Your Space
If you're unsure where to begin your color search – or need advice on color matching, building your painting confidence or troubleshooting complicated projects – the experts at Valspar offer free virtual advice. Simply provide details about your space, lighting and style preferences using the questionnaire at valspar.com/en/color-consultation and by uploading photos of your space and any inspiration to receive personalized recommendations directly to your account.


SOURCE:
Valspar
5 savvy tips for a smooth back-to-school transition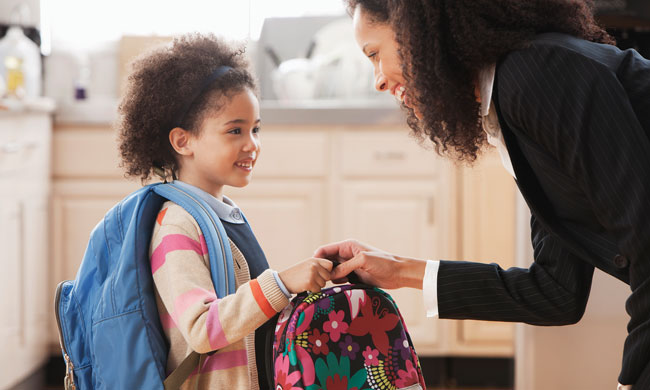 (Family Features) Balancing schedules, supplies shopping, meal planning and more can make the back-to-school season one of the most hectic times of the year. Keeping stress at bay may be a little easier when you put a plan in place the entire family can follow.
Remember, making the transition as smooth as possible requires a team effort. Help make a new academic year easier on your little ones (and yourself) with these hacks.
Start Your Routines
Getting your kids into their school day routines may be a massive undertaking, but it's often helpful to start weeks before the first bell rings. Set those alarms and encourage kiddos to treat each morning as if they're going to class. In the evenings, practice prepping backpacks and outfits just as you would during the school year, and ensure children are going to sleep at the times they should on school nights.
Simplify School Lunches
Prepping lunchboxes to send to school doesn't need to be a time-consuming affair. In fact, it can be one of the easiest parts of your routine with prepackaged options that help make packing lunches a breeze. Seek out solutions that help simplify the process like Kemps Smooth Cottage Cheese, a first-of-its-kind snack for kids made with 4% whole milk and blended with real fruit to create a smooth and creamy texture without the curds. Available in four-packs of 4-ounce cups in fun flavors like Mixed Berry, Strawberry and Strawberry Banana, it's a healthy, convenient and versatile solution with probiotics and no high-fructose corn syrup. Plus, it's high in protein to keep kids feeling full and focused throughout the school day.
Prep the Night Before
Stressful mornings can lead to less productive days. Instead, simplify mornings as much as possible by packing backpacks, prepping lunches and planning outfits in the evenings to save yourself time once that alarm goes off. Plus, you may be less likely to forget essentials like homework assignments or permission slips when you're not in a rush.
Serve Nutritional After-School Snacks
Skip the temptation to stock the pantry with sugary grab-and-go treats. Instead, encourage good nutritional choices for your children after a day of learning by offering them healthier snacking solutions. For example, pairing cottage cheese with crackers or fresh fruit provides a protein punch without the added sugar of less healthy snack choices to keep little tummies full until it's time for a family meal.
Create a Family Calendar
The school year certainly isn't the only time that calendars feel like they're bursting at the seams, but the addition of after-school activities, field trips, parent-teacher conferences and more can be overwhelming if you're not prepared. Find a scheduling solution that works for your family, whether it's a dry-erase board in a mudroom or magnetic calendar on the fridge. Stay on top of upcoming events and activities by sitting down together once a week (or more) to write down everyone's commitments and track important dates.
To learn more and find fun recipes, visit Kemps.com.
Photo courtesy of Getty Images

SOURCE:
Kemps
Reconsider that fixer upper: Financing option makes home improvement more attainable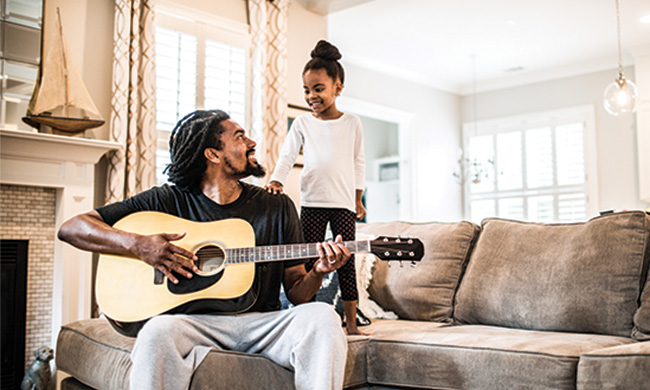 (Family Features) For younger homeowners and first-time homebuyers in particular, money is likely to be tight. When most available cash is directed to the best possible down payment to secure a home in a desired neighborhood, there's often little left for improvements.
According to a Profile of Buyers' Home Feature Preference Report from the National Association of Realtors, 53% of homebuyers took on a home improvement project within three months of buying with kitchen projects being a priority for 47% of those surveyed. However, when buyers finance a home renovation into their mortgage application, they can broaden their options of available properties to include fixer-uppers that can be upgraded prior to move-in.
A finance option like the Guaranteed Rate Home Renovation Loan allows homebuyers to visualize the home they want versus the one that's listed. By rolling renovation costs into their mortgage, buyers can enjoy a home tailored to their vision while paying a little extra each month for upgraded windows, siding, decks, kitchens, bathrooms or a walk-in closet. In many cases, the project can be completed after closing but prior to moving in with contractor commitments to stay within budget.
If cosmetic or structural improvements are needed when prospective homeowners find a property worth bidding on, they can work with a licensed loan officer to secure a home renovation loan. The borrower's choice of contractor that meets the lender criteria submits an estimate that's reviewed and validated by the lender. Once approved and the mortgage is closed, the renovation can begin with costs paid upfront, added to the loan and repaid as part of the mortgage.
Consider renovation projects like these: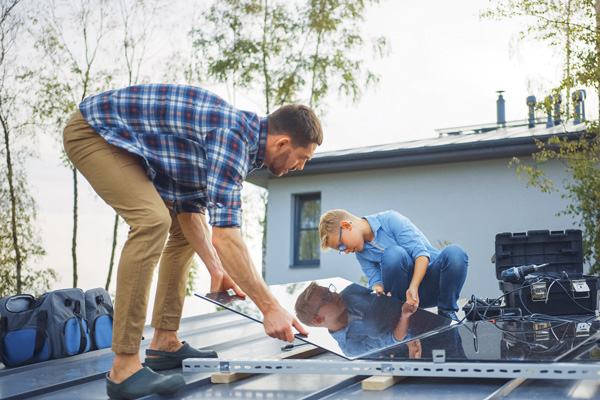 Luxury Renovations are geared toward the enjoyment of a home. They might be as easy as updating an entertainment room or reworking existing landscaping or as complex as adding a swimming pool, hot tub, outdoor kitchen or fitness area.
Structural Renovations affect load-bearing elements like posts, beams or even the foundation or walls of the home. Some examples include adding a garage, raising a roof, converting rooms or adding square footage to the house.
Non-Structural Renovations do not affect load-bearing elements and are often more cosmetic, including remodeling kitchens or bathrooms, repainting, replacing siding and upgrading for accessibility.
Consider the out-of-pocket costs of similar non-structural renovation projects according to Remodeling Magazine's 2023 Cost vs. Value Report when compared with the monthly price of financing via a Guaranteed Rate Home Renovation Loan based a sample mortgage payment of $2,525/month*.
Bathroom remodel: $24,606 out of pocket versus $127 per month financed
Hardwood flooring: $4,900 out of pocket versus $25 per month financed
Finished basement: $18,400 out of pocket versus $95 per month financed
Kitchen remodel: $77,939 out of pocket versus $402 per month financed
Solar panels: $20,000 out of pocket versus $103 per month financed
Find more solutions to make the home renovation process easier at Rate.com.
Photos courtesy of Getty Images
*Example portions of payments allocated to renovation costs are based on a purchase price of $388,800, down payment of 20%, 30-year [fixed] rate mortgage at a rate of 6.69%/7.364% annual percentage rate (APR) and 360 mortgage payments of $2,525. FICO score and lock days based on 740 FICO and 45-day lock. Advertised rates and APR effective as of 05/25/23 and are subject to change without notice.


SOURCE:
Guaranteed Rate