Texas job growth hits historic heights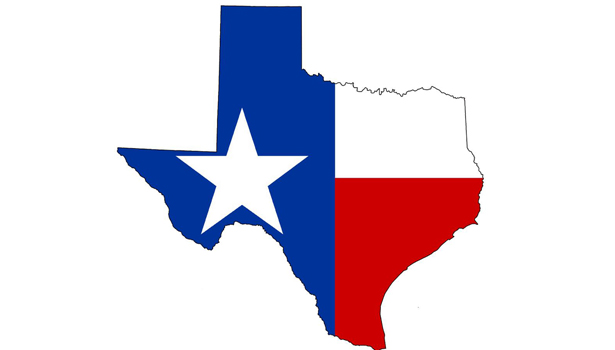 AUSTIN ⎯ After continued growth through the month of August, Texas has once again set new records for the number of jobs, number of people employed, and size of the civilian labor force. Total nonfarm employment increased by 16,700 positions over the month to reach a 23rd consecutive series-high level with 13,979,100 jobs and a 30th consecutive month of growth. Since August 2022, Lone Star State employment grew by 402,000 positions and continued to outpace the nation in the rate of annual employment growth.
The number of employed persons grew by another 24,300 people over the month, raising the new record high to 14,489,000. The Texas seasonally adjusted civilian labor force grew over the month by another 33,500 people, raising the total to 15,111,900 and marking another record high for the state. The seasonally adjusted unemployment rate held at 4.1 percent in August, marking the fourth month at that rate.
"After 30 straight months of job growth, the number of employed Texans has reached more than 14.4 million," said TWC Chairman Bryan Daniel. "TWC supports the state's continued economic growth through programs like Jobs and Education for Texans and the Skills Development Fund, that help upskill the Texas workforce to meet employer demand."
Leisure and Hospitality saw significant growth over the month with 9,100 jobs added. Another 5,000 jobs were added in Other Services, while Financial Activities gained 3,300 positions. Over the year, the job market grew faster in Texas than the U.S. in industries such as Mining and Logging and Financial Activities, which outpaced national growth rates by 3.9 and 3.0 percentage points, respectively. Other Services also grew 2.7 points faster in Texas than nationally over the year.
"Our world-class Texas workforce has grown by more than 400,000 jobs over the last year, thanks largely to the energizing job creation by our private-sector employers," said TWC Commissioner Representing Employers Aaron Demerson. "This continued growth highlights TWC's unwavering commitment to fostering collaboration and building partnerships with Texas employers across the state."
The Midland Metropolitan Statistical Area (MSA) maintained the lowest unemployment rate among Texas MSAs with a not seasonally adjusted rate of 2.8 percent in August, followed by Amarillo at 3.6 percent, College Station-Bryan at 3.8 percent, and Odessa at 3.8 percent. Abilene, Austin-Round Rock, and Lubbock were each at 3.9 percent through August. The Midland MSA civilian labor force grew the fastest in the state at 5.5 percent in August. The civilian labor force in Dallas-Fort Worth grew by 4.6 percent, adding more than 195,000 people and representing 40 percent of all MSA growth over-the-year.
"We continue to strengthen the Texas civilian labor force with career pathways through apprenticeship, internship and second chance hiring," said TWC Commissioner Representing Labor Alberto Treviño III. "TWC empowers economic growth with services such as quality child care and early learning, technical training, vocational rehabilitation, and job finding resources."
Employment estimates released by TWC are produced in cooperation with the U.S. Department of Labor's Bureau of Labor Statistics (BLS). *All estimates are subject to revision. To access this and more employment data, visit TexasLMI.com.
The Texas Labor Market Information Data for September is scheduled to be released on Friday, October 20, 2023, at 9:00 a.m. (CDT).
Nocona ISD plans bond public forums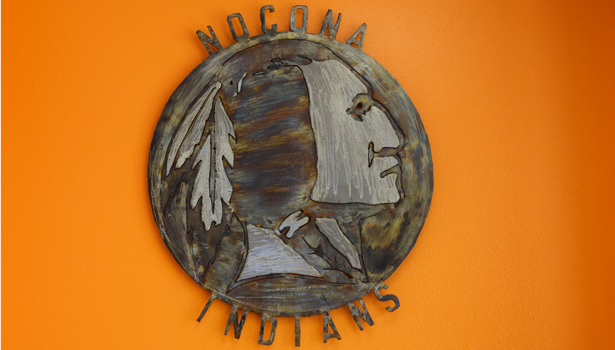 There will be a school bond informational meeting for Nocona Independent School District residents at 5:30 p.m. on Sept. 25 in the high school auditorium.
Superintendent Dr. David Waters said everyone is invited to attend and receive details of the $19 million bond proposal that will go to voters on Nov. 7.
This plan was developed by a facilities committee in conjunction with the board of trustees and includes four projects:
Adding eight classrooms and a storm shelter to the elementary large enough for everyone on campus. Projected cost $3,315,000.
Adding eight classrooms and a storm shelter to the current middle school also large enough for all on that campus. Projected cost $3,298,750.
Remove the 35-year-old portable buildings at NHS and build a new career and technology education and vocational agriculture center with a storm shelter. Projected cost $4,200,000.
Build a stand-alone 1,200-seat competition gym facing the Cottonwood/Grayson intersection. Projected cost $5.7 million.
There have been extensive last-minute discussions on the building locations going back and forth between connecting them with existing buildings or not; however, it was decided to place the buildings on the east side of the 71-year-old high school on what the board called "up on the hill" facing Grayson Street. The architect emphasized that site would handle drainage more effectively and would be less expensive than connecting them.
After these most recent discussions and board input the final drawings will be prepared.
The schedule of public meetings will be as follows:Sept. 23, 10 a.m., Nocona Hills Church Youth Center, Nocona Hills Homeowners Assn.Sept. 25, 5:30 p.m., NHS Auditorium, public.Oct. 2 , 5:30 p.m., Nocona Elementary cafeteria, public.Oct. 2, 6:30 p.m., NES cafeteria, Spanish.Oct. 20, 7 p.m., Nocona Middle School cafeteria, public.
Preliminary work on Nelson begins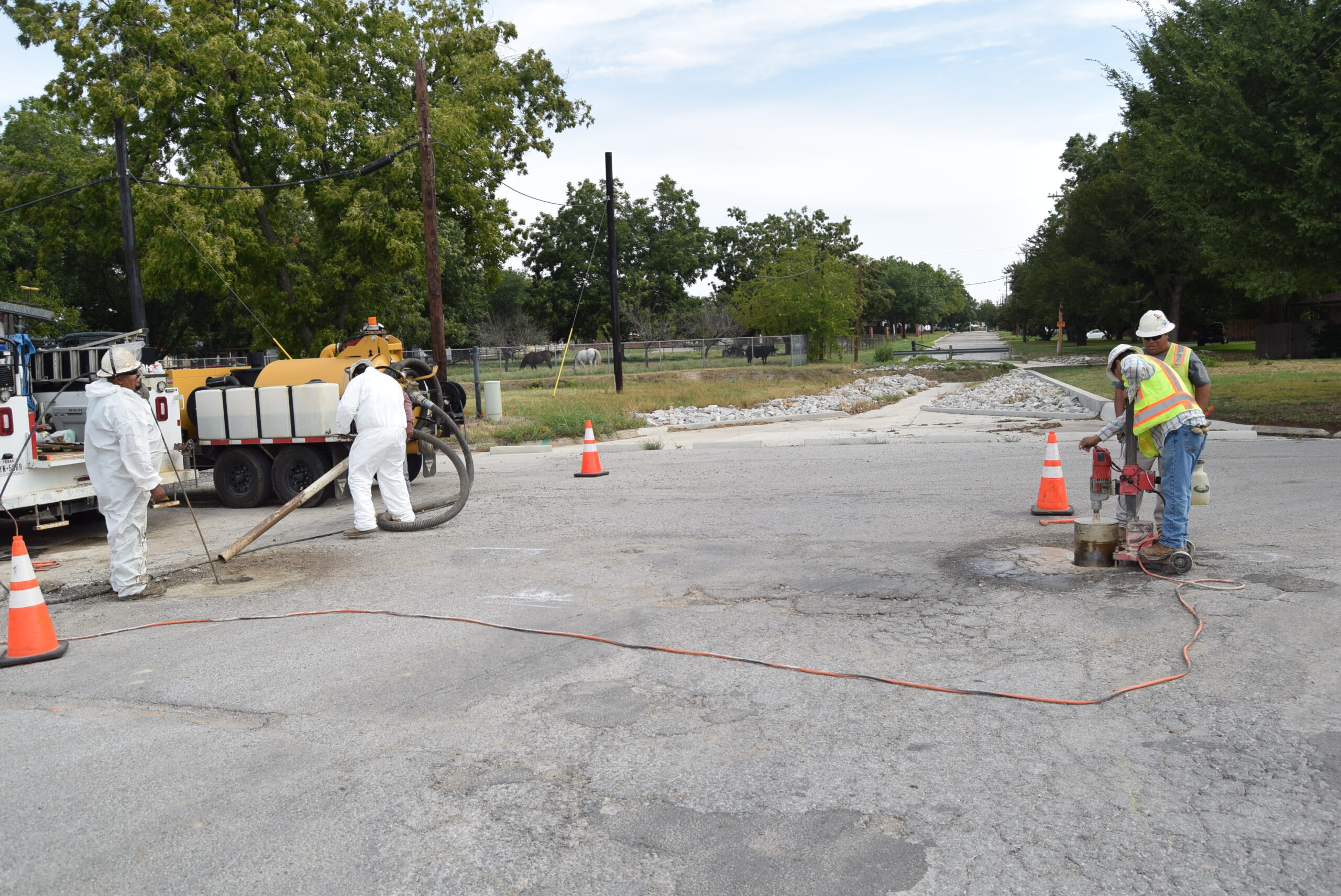 Preliminary work has begun on the Nelson Street drainage project. Utility lines are being spotted and this contractor for Atmos Gas is preparing for the future move of a gas line along Nelson where the new culverts will be installed. A city water and sewer line also will be moved. The project contractor will start Oct. 9 once the city finalizes the certificates of obligation financing this project and a new ambulance. (News photos by Barbara Green)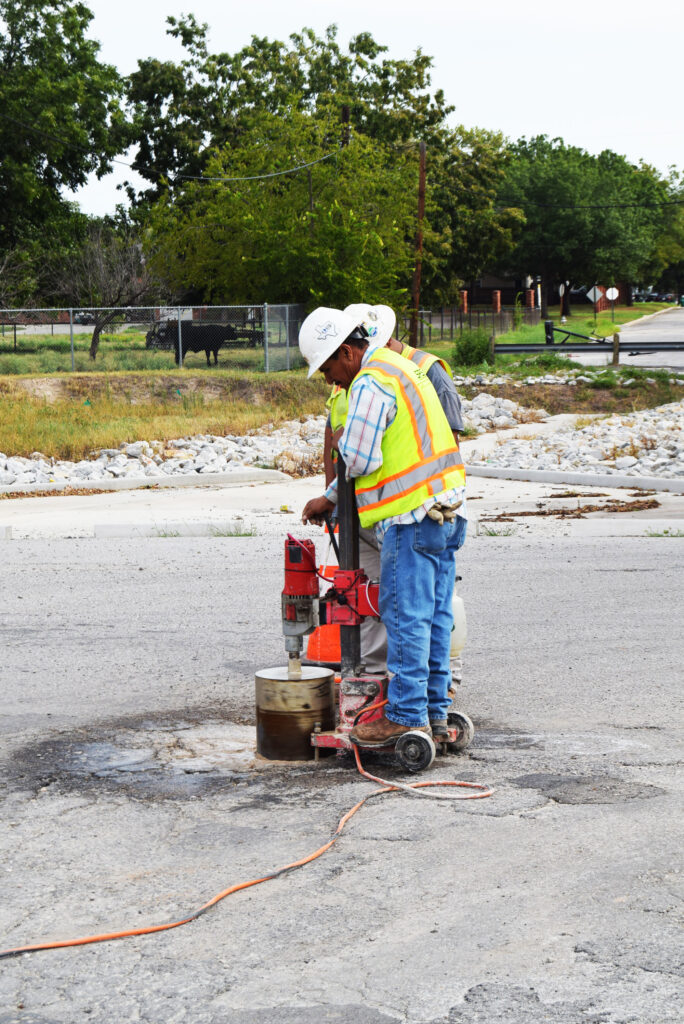 Council facing brief agenda
The Bowie City Council has a brief agenda of business to address when it meets at 6 p.m. on Sept. 25.
The ordinance setting the 2023 tax rate at .5430 cents per $100 in property value will face its second reading.
A budget amendment to close out the 2022-23 fiscal year will be presented, along with the hotel/motel report for the quarter.
Public comments and the consent agenda wrap up the agenda.